The much-anticipated promo of FIFA 21, Team Of The Season (TOTS), has been now live from Friday, 23rd April. So as we started the promo, FIFA 21 had released the first TOTS teams, i.e., FIFA 21 Community Team Of The Season and the EFL Team Of The Season.
The next in line was the Premier League Team Of The Season, followed by the Saudi Pro League TOTS. EA Sports released the FIFA 21 Premier League Team Of The Season on 30th April at 10:30 PM IST.
FIFA 21 Premier League Team Of The Season:
Wesley Fofana: CB – 89
Luke Shaw: LB – 89
Joao Cancelo: RB – 91
Tomas Soucek: CDM – 91
Mason Mount: CM – 92
Ilkay Gundogan: CM -92
Marcus Rashford: LM – 93
Ruben Dias: CB – 94
Jamie Vardy: ST – 94
Heung-min Son: LW – 94
Ederson: GK – 94
Harry Kane: ST – 96
Bruno Fernandes: CAM – 96
Mohamed Salah: RW – 96
Kevin De Bruyne: CM – 96
EA Sports has now released the FIFA 21 Premier League TOTS Guaranteed pack. It requires:
Team Of The Season Players: Min 1
Team Overall Rating: Min 87
Team Chemistry: Min 40
Number of players in the Squad: 11
Start date: 5th May, 10:30 pm IST
Expiry date: 7th May, 10:30 pm IST
Expected SBC price: 210k-250k FIFA coins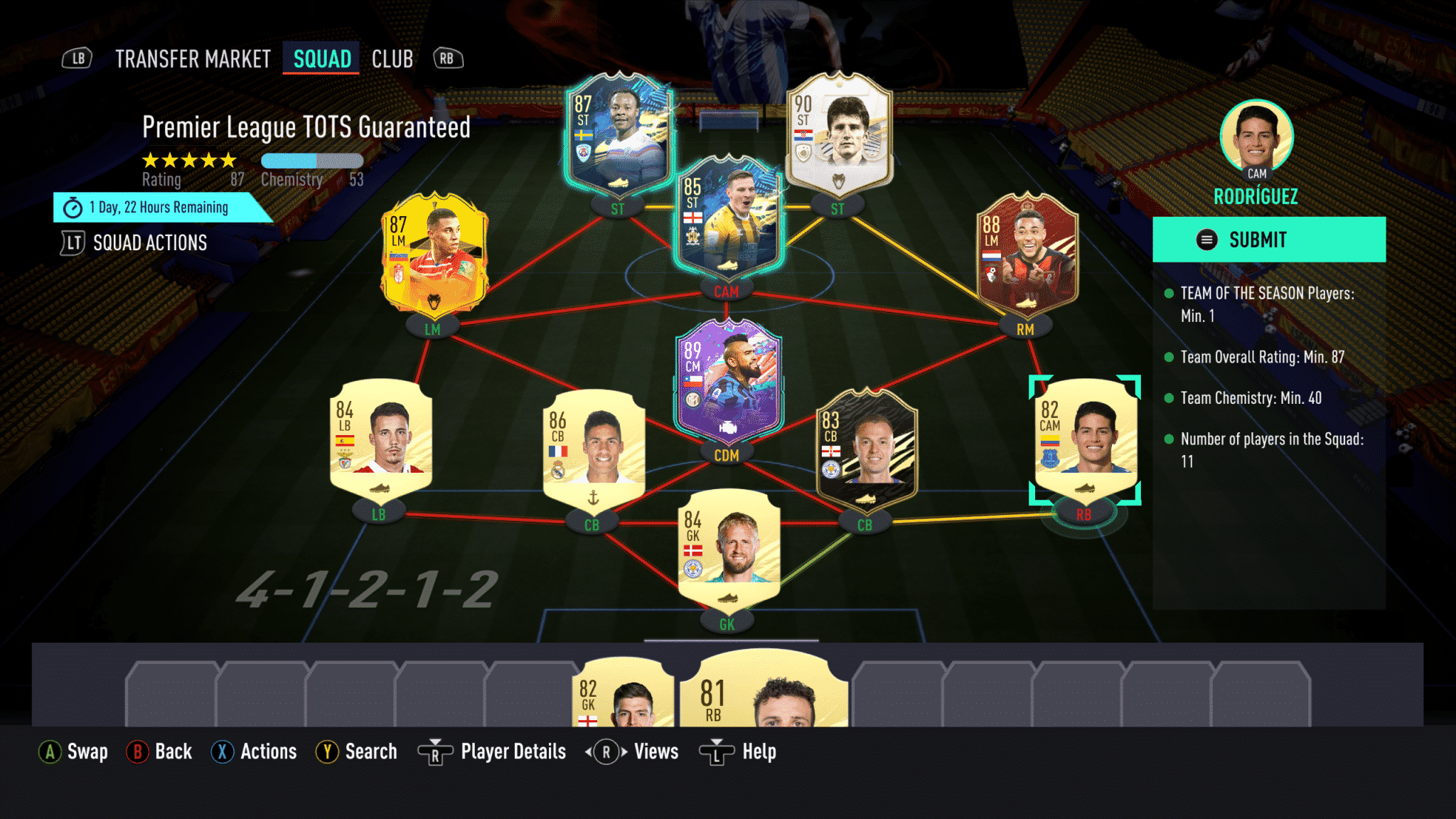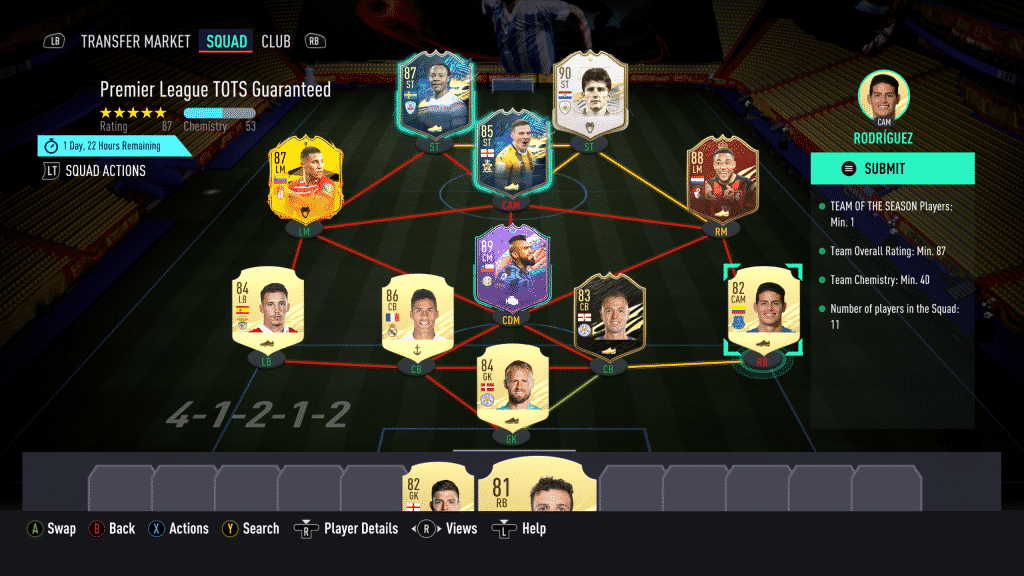 The Premier League TOTS has some of the best cards in the game. If you manage to pack a Bruno Fernandes, Salah, Rashford, De Bruyne, Son or one of the other higher-rated cards, then it would be great.
But surprisingly, the price of the TOTS cards are on the lower side this year. You can get a PL TOTS card for as low as 100k-120k FIFA coins. So the cost of the SBC will likely be higher than the player you'll pack in most cases unless you pack one of the top players.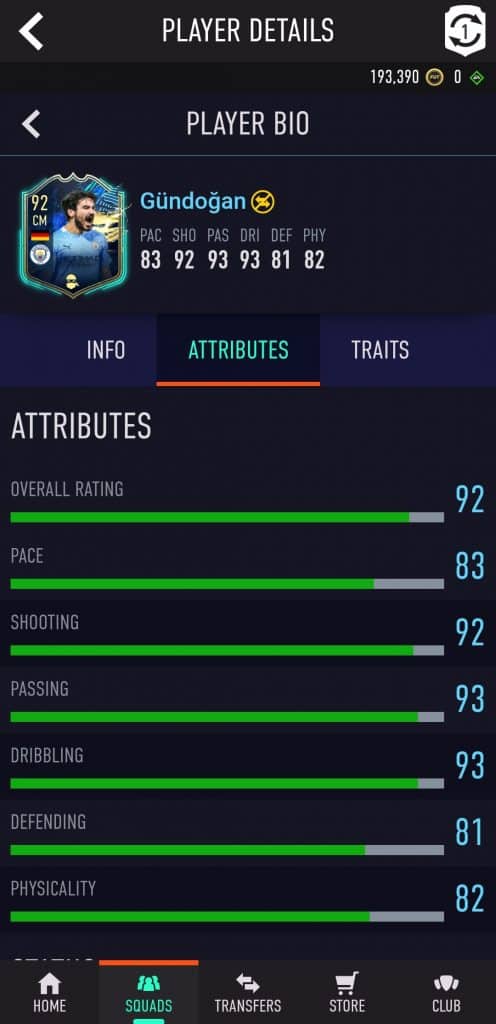 I was hoping to pack one of the 96-rated cards, Son or Rashford but ended up getting Gundogan. His card isn't bad, but when you search for his price on the transfer market, you'll be left disappointed. But don't let my pack pull demotivate you, as one of my FIFA friends packed 96-rated Harry Kane from this SBC.
Playing FIFA is all about fun, so you can definitely do this SBC and try out your luck. If you get a good card, it's great or else you can put the card into other upcoming TOTS SBCs.
Let me know in the comments down below what you packed from the Premier League Guaranteed pack.