At last, Netflix has revealed the second official trailer of the animated series Arcane. After the terrible coronavirus hit on the Earth, the filming of this series getting delayed by a year, and finally, the animated series is very close to its release date.
It is featuring the champions of League of Legends like Vi and Jinx. It is confirmed that the upcoming series is filled with action sequels. It is the first animated series of the universe of League of Legends.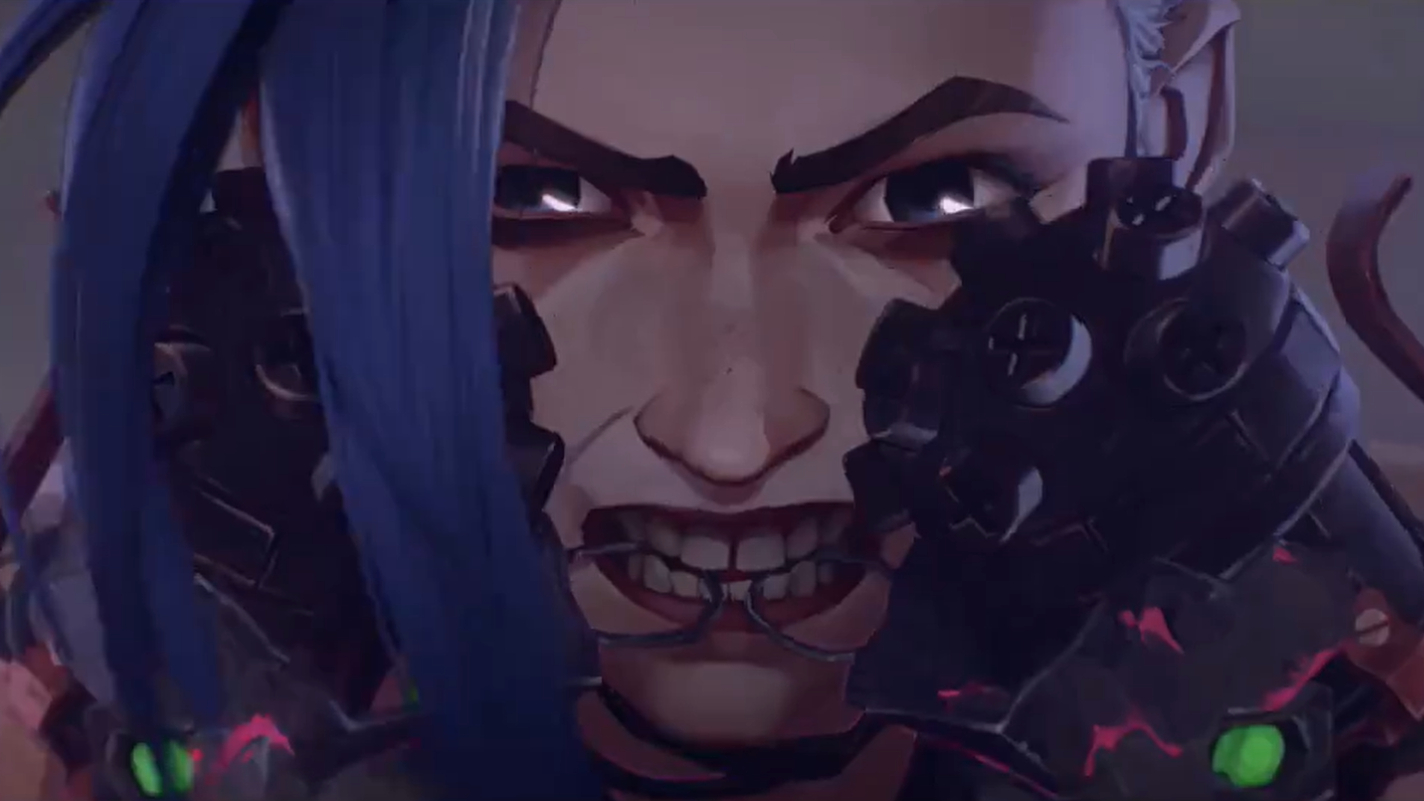 The short trailer reveals a little concept about the plot. The video shows the fight between League of Legends champions Jinx and Vi. In this series, another mysterious character holds some lightning and a powerful weapon.
There are also a couple of unidentified characters that have been seen in the trailer. One of the characters uses a skate to ride through the walls, and another one holding lighting in his hands.
It is assuming that the story is based on the origin stories of Jinx and Vi. The first combat scenes of the two powerful ladies end with a glimpse above Piltover, the city where both strong characters belong.
The story of this series reveals that Vi and Jinx were the criminals of Zaun district, which is situated in the lower part of Piltover. At that time, Jinx holds the chaos and surges her crimes, Vi who becomes an enforcer and has charged with keeping the peace thus two characters choose the opposite paths and become an antagonist of each other. 
It is expected that the latest third character will play an important role in the fight between the two powerful young ladies. The trailer also gives some hints about the past story of Runeterra's two important cities: Piltover and Zaun.
In the cast of this series, there is a possibility of the other League of Legends characters like Teemo, Ezreal, Viktor, Warwick, Caitlyn, and many others in that region, making an appearance in the future part of the series.
The original game and also the creators of the lore, Riot Games are making Arcane together with their animation company Fortiche Productions. Previously, this production also has worked at the miniseries on the 2017's Rocket & Groot and also on the animated trailer of Get Jinxed that reveals one of the Arcane series. The latest trailer of Netflix exposed a lot of similarities with the trailer of 2013.
Here is the trailer of the Animated series: