In this terrible pandemic situation, nothing is more disappointing than sitting at home continuously. On the entertainment topic, there are OTT platforms that are ready to supply the stuff as all the people were stuck due to the covid-19 lockdown situation. There is no doubt that OTT platforms are one of the safest platforms to watch shows in this condition.
It will be exciting and also a safe process to watch the series on screens.  This May, Netflix has revealed a new collection of the latest documentary series, crime, comedy, and many categories of series. There is a lot of series going to release on Netflix this May.
Here is the list of all the series coming on Netflix in May:
22.Selena: the Series
Release date: 4th May 2021
It is Netflix's upcoming biopic series. The series is based on World famous Selena Quintanilla in the middle of May. It is a very attractive series that depicts its fair share of criticisms in the comparison with the previous biopics.
21.StartUp(Seasons 1-3)
Release date: 4th May 2021
It is also a fantastic series. It is an ex-Crackle series which is created by Ben Ketai.
20.Trash Truck(Season 2)
Release date: 4th May 2021
It is a kid's animation series. These series reveal the animated adventures of Hank and his best friend who is a giant trash truck.
19.The Sons of Sam: A Descent Into Darkness
Release date: 5th May 2021
It is a limited series that has covered the events of the hunt for the "Son of Sam", in the late 70s it was rocked the news agenda. It will drop four episodes. It is directed by Joshua Zeman who is famous as Cropsey.
18.Jupiter's Legacy
Release date: 7th May 2021
It revolves around the graphics novel by Mark Millar and Frank Quitely. It is an incredible superhero drama that explores the decades and navigates the complex relationship of family, power, and also loyalty.
17.Money, Explained(Season 1)
Release date: 11th May 2021
It is a new series that dives into the world of finance, and also reveals many things that you did not have any idea about.
16.Castlevania(Season 4)
Release date: 13th May
This series is returning for the last and final season. It is expected that it will create a big response among the audience.
15.Haunted(Season 3)
Release date: 14th May
Netflix's one of the best horror films is returning for an incredible third season. In this, the people who have already experienced the supernatural powers, like ghosts, poltergeists, and monsters will depict their story of what happened to them.
14.I Am All Girls
Release date: 14th May
This is a dark and complex thriller series from South Africa. It depicts a police investigator create an unlikely bond with a serial killer that collapses a global child sex trafficking syndicate.
13.Love, Death, & Robots(Season 2)
Release date: 14th May
It is an upcoming sci-fi animated series. Each of the episodes is directed by a different director and says much short sci-fi story.
12.Special(Season 2)
Release date: 20th May 2021
This series came back for the last and final season. It is an LGBTQ comedy show that is focusing on disabilities was received very well and is coming for the eighth and final extended episodes.
11.Jurassic World Camp Cretaceous (Season 3)
Release date: 21st May 2021
It is the next upcoming animated series. The series is based on the franchise of Universal's Jurassic Park.
10.Lucifer(Season 5B)
Release date: 8th May 2021
Finally, the date is confirmed for the returning of the devil a year later after dropping the first half of season 5. It is supposed that the next set of episodes to be the last but the show was surprised by giving the renewal of the sixth season.
9.The Kominsky Method (Season 3)
Release date: 28th May 2021
It is seriously an incredible series. The hidden gem of Chuck Lorre, The Kominsky Method will be wrapping up finally in the last of May 2021. It is confirmed that Michael Douglas is returning but Alan Arkin will not be joining.
8.Halston(Limited Series)
Release date: release in May
This series is the most anticipated Originals coming in May. It is the new biopic of Ryan Murphy. This series depicts the life of upcoming fashion designer, Roy Halston Frowick who is known as Halston. The man who was started from a small-town milliner, and the designs ended up in Vogue.
7.Monster of None(Season 3)
Release date: release in May
We have seen that season 2 of this series has ended with a dramatic note. Last season we have seen Dev and Francesca calling off their engagement. It is expected that season 3 will explore the survival of the couple and Dev has started a new chapter in his life.
6.Lava Ka Dhava(Season 1)
Release date: 5th May 2021
Javed Jaffrey who is also famous for his Takeshi's Castle show has come with another exciting reality TV show on the popular OTT platform named Netflix.
5.Girl From Nowhere(Season 2)
Release date: 7th May 2021
In the season 2 episode, we will see the mysterious Nanno has come back. The main question is after the transformation of schools in the first part, will she settle down or she will continue his task to uncover the truth.
4.Move to Heaven(Season 1)
Release date: 14th May 2021
It is expected that the latest Korean drama will be a big hit. The story of a young man with Aspergers Syndrome went to business as the cleaner of trauma with his uncle, due to the death of his father.
3.What Killed Sara?
Release date: 19th May 2021
Since March 2021 after the release of the series, this Mexican show is dominating the top position and also confirmed for the second season just a couple of months of late middle of May.
2.The Neighbor(Season 2)
Release date: 21st May
It is not a superhero series. In this series, Javier supports his neighbor to help him to control his newfound abilities.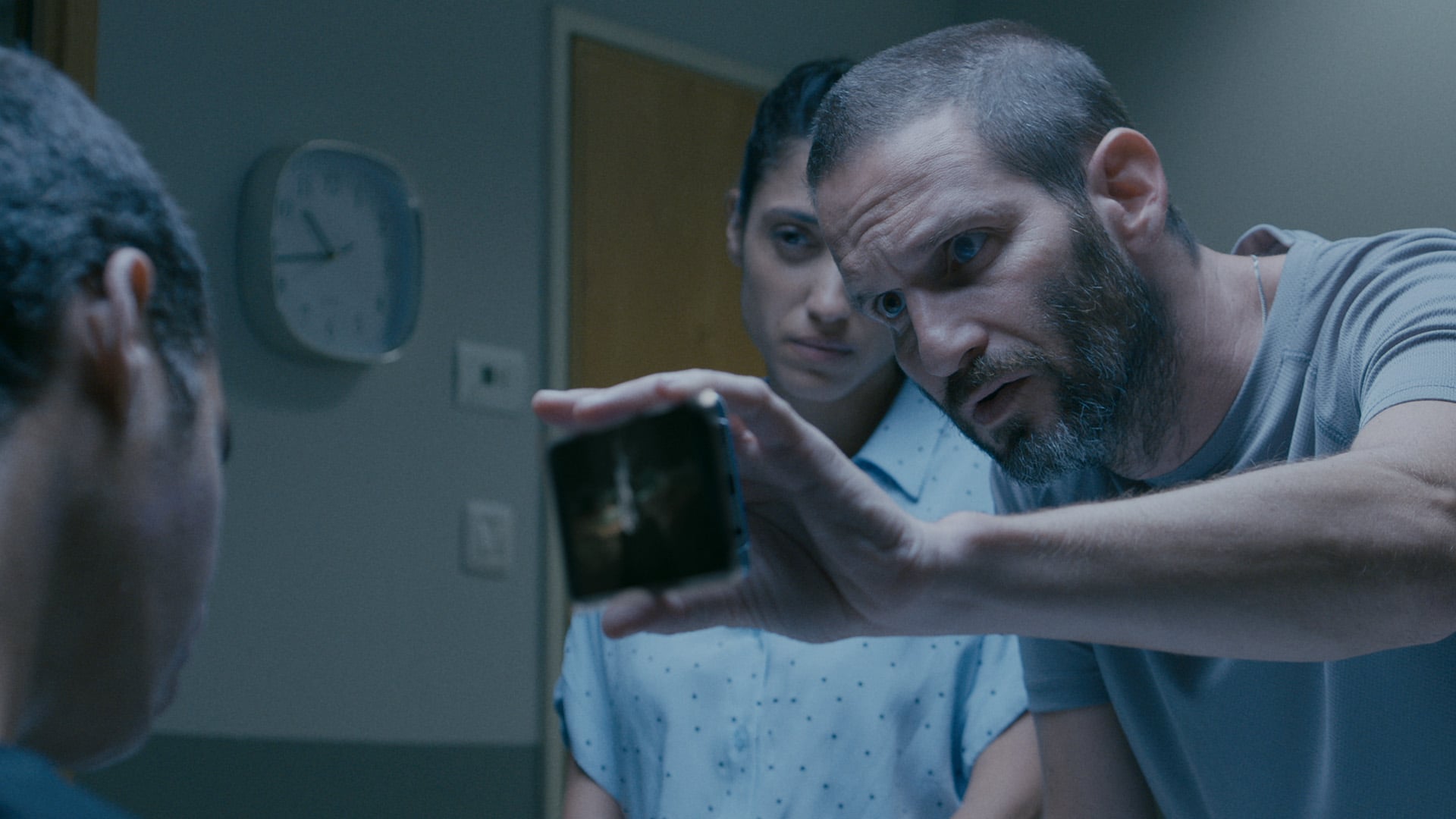 1.Blackspace(Season 1)
Release date: 27th May 2021
Recently, Netflix has access to this eight-part thriller series. It revolves around some school shooting conducted by strange masked figures that left four students dead. According to the investigators, the only way to solve the case is Blackspace.