Netflix takes a step forward to the DC Comics and warner with its new adaptation from the comic book in Sweet Tooth. It is an upcoming fantasy drama is definitely fetches millions of subscribers across the world.
The new Netflix original fantasy series revolving around the DC comic book of the actual name written by Jeff Lemire. At first, the series was ordered by Hulu; after developing two years, it was handed over to Netflix.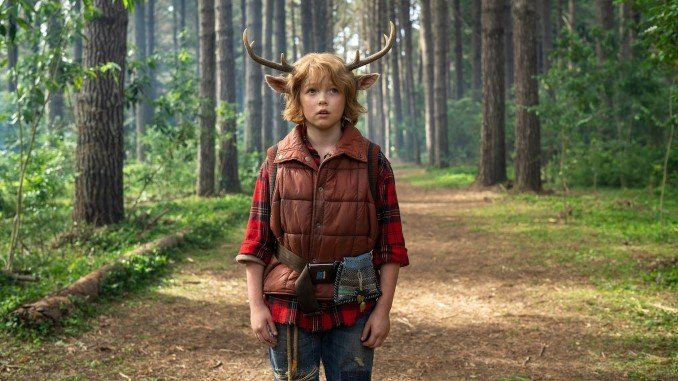 You will be glad after knowing the producers of this series. The producer of this series is Robert Downey Jr. and his wife with the moviemaker Susan Downey, are the four executive producers of the series. It reveals that behind the Originals DC Entertainment and Downey Team are the main production companies. The most surprising fact about the drama is it did not end up on HBO Max.
Release date of Sweet Tooth(Season 1)
After releasing the teaser trailer it is now confirmed that season 1 of sweet Tooth will hit on Netflix on 4th June, Friday,2021. The stream will be available globally on Netflix.
Plot
The story has a lot of similarities with the present condition of the entire world. The story revolves around a devastating virus spread across the world and the wake led of the virus increases the number of hybrid humans, babies born with partly human and partly animal.
If the rising of the hybrids is the effect of that virus, several remaining humans try to hunt the hybrids. A little hybrid named Gus comes out of his forest sanctuary with his lone wanderer Jepperd, and they travel together along the remains of America to find the answers.
Cast
The series is featuring with Christian Convery as Gus, Nonso as Tommy, Anozie as Jepperd, Adeel Akhtar as Dr. Singh, Will Forte as the father of Gus, Dania Ramirez as Aimee, Neil Sandilands as General Steven Abbot, Stefania LaVie Owen as Bear, and Aliza Vellani as Singh.
Production Place of Sweet Tooth
The photography was principally clicked in New Zealand in 2020, despite the strict travel restrictions on the global pandemic. The series had got a short delay but after that, the shooting was resumed in October 2020 and completed in the middle of December.
Episodes of Sweet Tooth
The team has confirmed that the first season will contain eight episodes but they have not confirmed any runtime of the episodes. It is expected that each of the episodes will continue between 45 to 60 minutes.
Here is the trailer of Season 1 of Sweet Tooth: