- Advertisement -
This summer, Pixer is going to release a new animation, Italian Riviera. The upcoming blockbuster film Luca will take us to the marvellous seaside town of Portorosso. In this town, two new kids are hiding the secret that they are actually sea monsters.
In the film trailer, it has shown that they are the only ones who are afraid. They are desperate to hide their secret from the townspeople, who would not accept them after knowing their actual identity.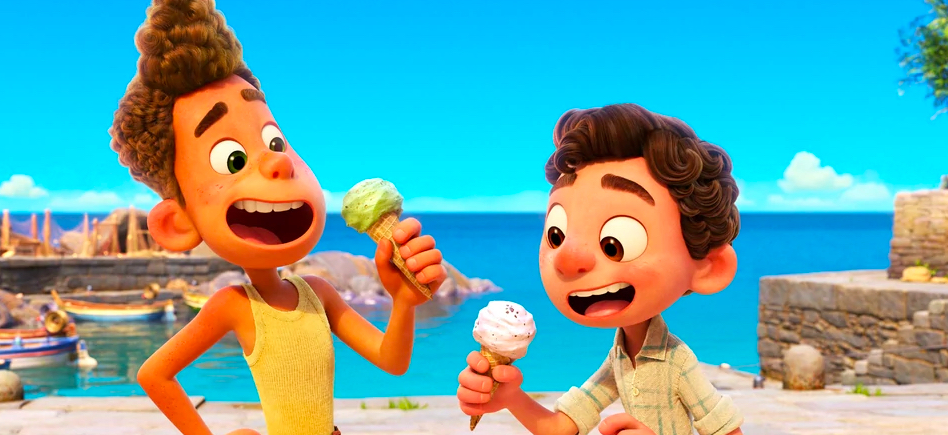 It isn't easy to represent such beautiful settings for an animated film and present it to the viewers. In the trailer, we will watch all of it. It also explores the scenario under the sea, its way, way above it. This film is mainly a journey of the two friends that would make this film more special.
- Advertisement -
The original featured film by Disney and Pixar's Luca is an upcoming story based on one young boy who is experiencing a memorable summer contained with gelato, pasta, and also endless scooter rides. Luca tells these adventures with his new best friend, but a deep secret suddenly collapses all the fun as they have become the sea monsters from another world below the water surface.
Luca is featuring Jacob Tremblay as Luca Paguro and also Jack Dylan as Alberto Scorfano. There are also many casts like Emma Berman as Giulia Marcovaldo, Saverio Raimondo as Ercole Visconti in the town bully.
Maya Rudolph will play the role of Luca's mom, and the role of his father is playing by Jim Gaffigan. It is directed by Enrico Casarosa. It has scored by the composer Dan Romer.
- Advertisement -