The most popular OTT platform Netflix has always present with new items to entertain us. Tuesday Netflix has revealed a preview of its summer slate. It is included with a lot of incredible movies, series, and also many exciting shows.
You can find all categories of films in this collection, from the animation revisionist history of "America: the Motion Picture" to Zack Snyder's upcoming action-drama Army of Dead. It has also included "Fatherhood", "Sweet Girl". It contains many romantic films, "The Kissing Booth 3", "Resort to Love". If you like to watch thrillers, then a lot of staff are also present in it.
Here is the list of all the film that Netflix going to release in summer 2021:
29.Army of the Dead
It is an incredible action movie coming on Netflix. The film is based on a zombie outbreak in Las Vegas. There is a crew of mercenaries taking the extreme gamble by venturing into the quarantine zone for the biggest heist ever.
28.Fatherhood
It is a very emotional and heart-touching drama film. It depicts the struggle of a single father who brings up his baby girl single-handedly after the sudden death of his beloved wife a day after the birth of their daughter.
27.The Kissing Booth 3
In this film, there is a girl named Elle Evans who is set to head off to college during the summer season and she has to take a big decision about where to attend the college.
26.The Mitchells Vs. The Machines
The story is based on teen Katie Mitchell who embarks on a road trip with her proud parents, younger brother, and beloved dog to begin her first year at the school of film. But due to the uprising of the electronic devices their plans to bond as a family soon getting disturbed.
25.The Last Mercenary
The story of this film is based on a mysterious former secret service agent who has to return to France very urgently as his stranged son is accused falsely in the arms and drug trafficking by the government, during a blunder by an overzealous bureaucrat and also a mafia operation.
24.Sweet Girl
The story of this film centers on a devastated husband named Momoa, who wants to bring justice to the people who are responsible for the death of his beloved wife, during the protection of his only family member which is his daughter.
23.The Woman in the Window
It is a story of a hypochondriasis woman who lives alone in New York who starts spying on her new neighbors, she has done it just only to witness a disturbing act of violence.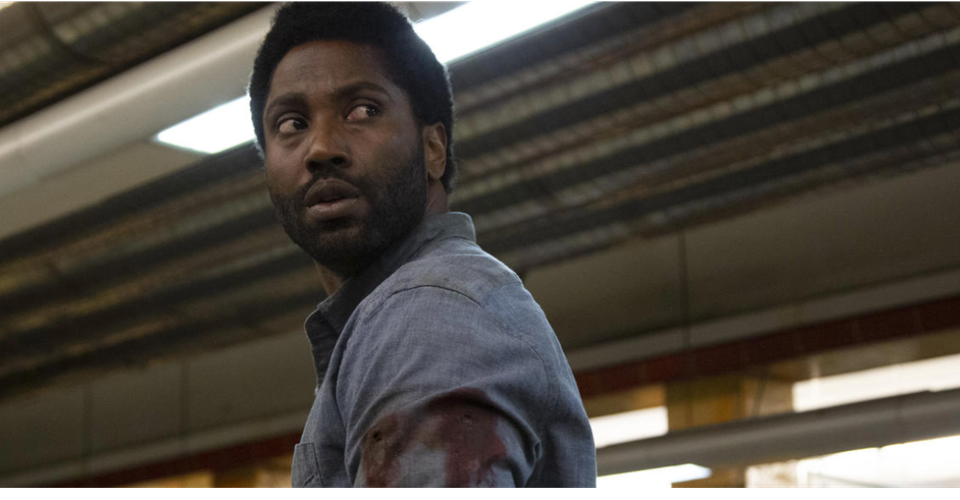 22.Beckett
It is an upcoming thriller movie on Netflix. The story is about a vacationing couple who falls into the trap of a violent conspiracy that has some tragic consequences.
21.Resort to Love
It is a typical romantic drama. It is based on a woman who runs into her ex-boyfriend and his future wife, and during the process, she finds a handsome resort manager just to pretend to be her boyfriend and makes him jealous.
20.Monster
It is a story of a charming Harlem film student Steve Harmon whose life becomes upside down after he is charged with the murder case, and starts a very complex legal battle that will represent him as an incarcerated for the entire life, or cleared his name.
19.Bob Ross: Happy Accidents, Betrayal & Creed
It is a story of a painter. It depicts the start of the career of the legendary painter, his rise to fame, and also the death of the brilliant painter.
18.Skater Girl
The film depicts the story of a rural young village girl named Prerna, who comes of an age after skateboards and a community skate park become introduced into the remote village. She has to battle against all the odds to fulfill her dreams to become a skater participate in a national skate championship.
17.La Casa Las Flores: La Pelicula
It is an upcoming Mexican series. It is a there-season series that depicts a family maid and confidante Delia on her deathbed. She has been asked to find the hidden treasure in the family home of De La Mora.
16.Awake
This movie is an American science fiction thriller drama. It is based on a devastating global event based on the wipes out of all the electronic gadgets and become the people sleepless, a former soldier who might found out the solution with her daughter.
15.Trollhunters: Rise of the Titans
All the heroes from the Trollhunters series come on an incredible adventure to battle with the Arcane Order for control over the magic that ties them all.
14.Wise Dragon
It is an American-Chinese animated film. It is based on a moral challenge between the modern-day fairy tale who picks up the challenges that emerge against the encounter between a boy and a dragon who has the ability to make the wishes come true.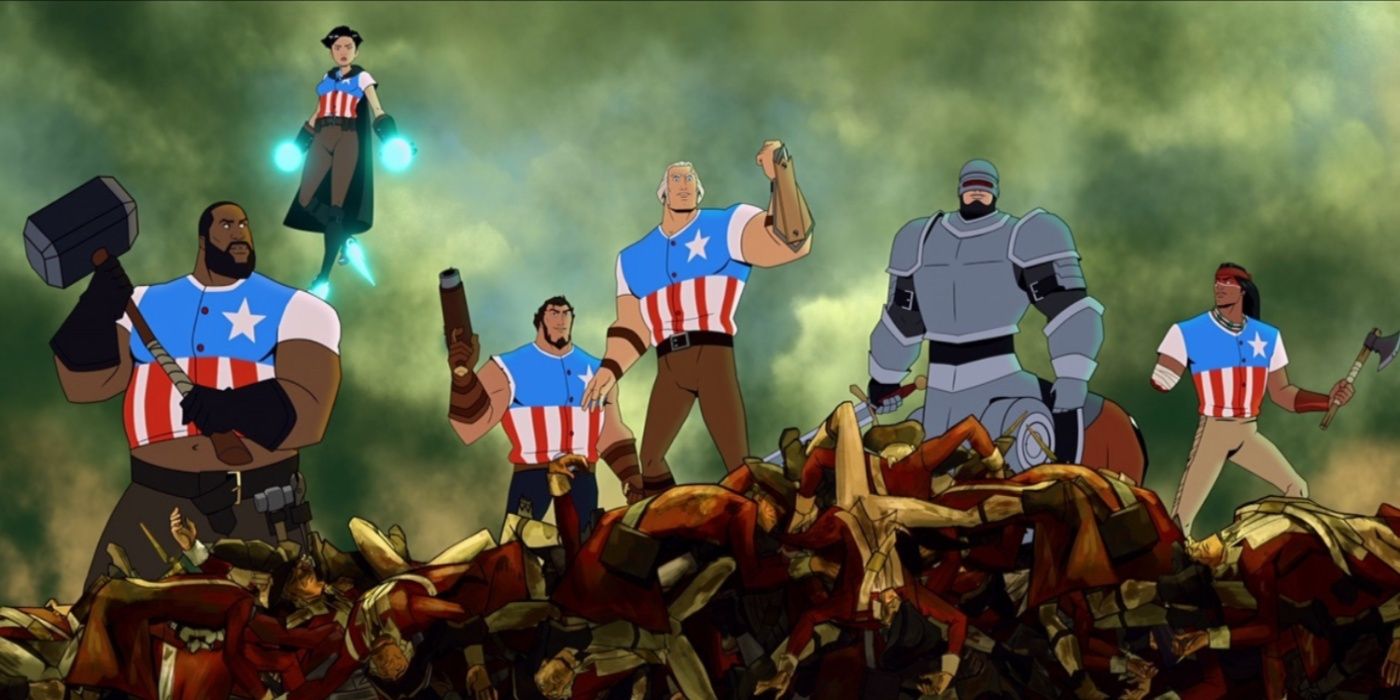 13.America: The Motion Picture
It is based on a chainsaw-wielding of the crew of George Washington with the loving brother Sam Adams to bow the British in a tongue-in-cheek on the American revolution.
12.Blood Red Sky
It is a fantastic film. It revolves around a woman who is suffering from a mysterious illness who has been forced into action while a terrorist group hijacks an overnight flight. She has to reveal her inner monster to protect her son that she has fought to hide.
11.He's All That
The story of a young girl who has set out to give a nebbish classmate to the extreme high school makeover.
10.Vivo
The story of this film follows a one-of-kind kinkajou who spends his entire day playing music in the crowds in an open Havana square with his dearest owner Andres.
9.Carnaval
The story of this film revolves around an influencer who takes her friends on a free trip to Bahia's vibrant Carnival after her breakup. After visiting there she has learned that life is not bounded by just social media likes.
8.Good on Paper
This film is a combination of comedy, crime, and romance category. The director of the film is Kimmy Gatewood. It is written by IIiza Shlesinger.
7.Jagame Thandhiram
After appointing a clever carefree gangster to help an overseas crime lord takedown as a rival and then he became caught off guard by the moral dilemmas which will follow a watch about all you want.
6.II Divin Codino
It is a biographical drama based on the life of an Italian footballer named Roberto Baggio. A famous and unique footballer who has influenced the entire football generation to play football.
5.Things Heard and Seen
The story of a teenage artist who moved into a small town with her beloved husband and after some days she starts to suspect the dark secret of their home harbors.
4.Oxygen
The story of a woman who became stuck in a cryogenic chamber without any idea of how she got there, now she has to find a way out from there before the air running out.
3.Blue Miracle
It is a real story of Cesa Hogar who is an orphanage teetering on the edge of foreclosure in Baja in Mexico. It is based on a caretaker Omar Venegas who has sacrificed his life to bring up the young boys with integrity, after blowing through by Hurricane Odile, Casa Hogar becomes in danger about the closing of good.
2.Ghost Lab
After some haunting experience in their hospital, the two doctors become extremely obsessed with proof scientifically about the existence of the ghosts.
1.Fear Street Trilogy
It is based on a murder mystery. It is an event that shakes up the town of Shadyside, Ohio. The features are adapted from R.L. Stine's book series.