- Advertisement -
Keyboard and Mouse is one of the essential accessories nowadays for the Work from Home people and also for the students. Now, a wireless nano keyboard and mouse combo already have its own benefits like no limitations of your movements as it's not connected through wires; it's a combo, so only one USB port is occupied; space management at your desk and portability is obviously better than regular keyboard and mouse combos.
You are probably aware of Logitech and its reputation in the electronics market. Fortunately, I get a chance to try the company's MK240 Nano Keyboard and Mouse combo. I'm using it regularly for over a month now and trying to share the outcome I get with you. The MK240 Combo by Logitech currently costs Rs.1,563 at the time of writing this review, but it varies from 2,299 to 1,899. It's available via Amazon India. Two color variants are there – Black/Chartreuse Yellow (my unit), and White/Vivid Red.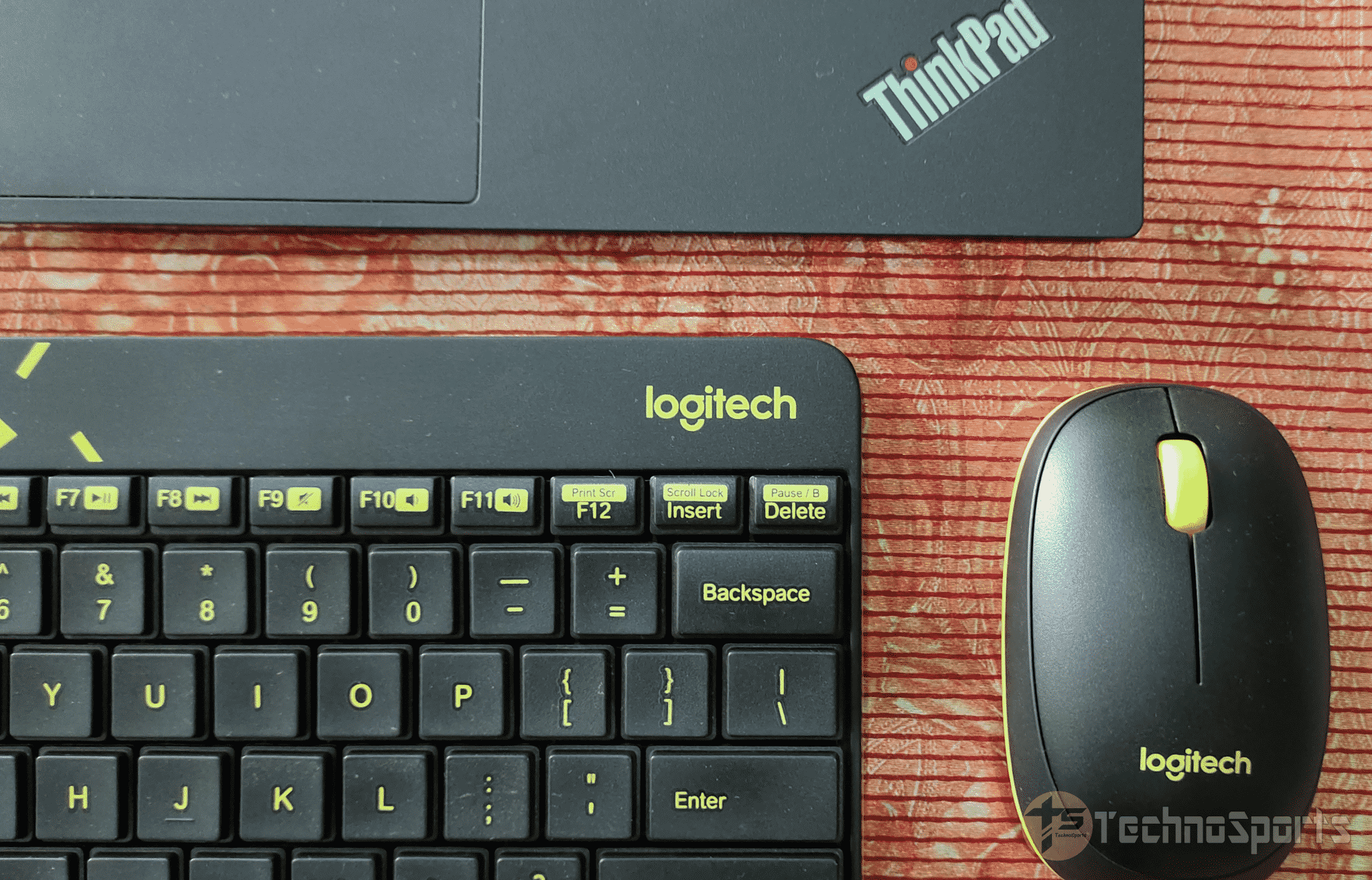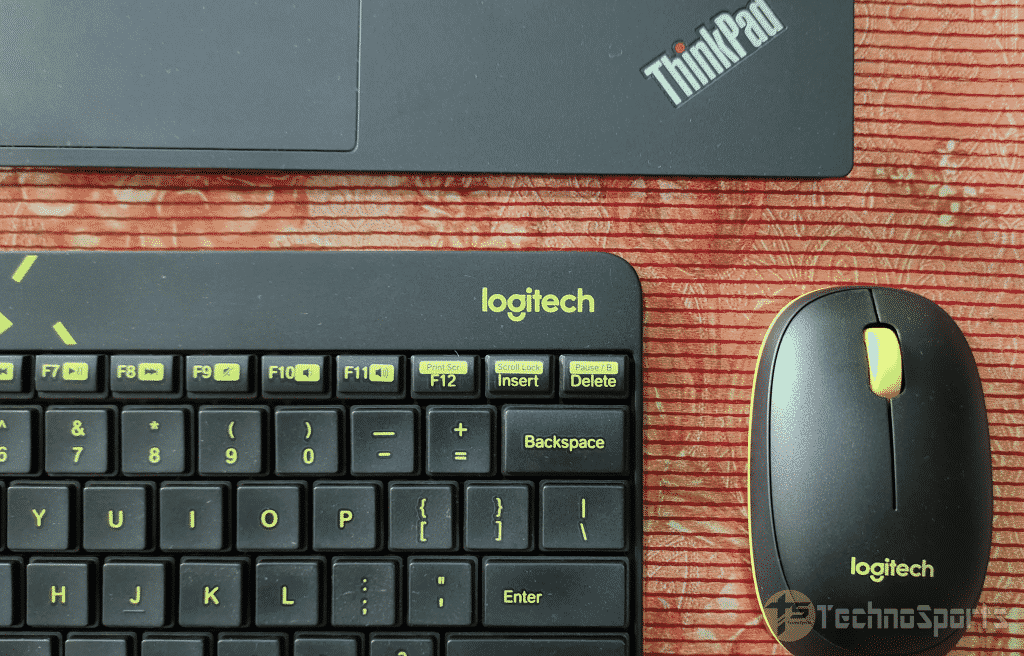 Features :-
Low profile keyboard design, smooth, comfortable and quiet to press buttons.
Splash-proof design, the maximum liquid spillage is 60ml, do not immerse the keyboard in the liquid.
2.4G wireless technology, can effectively avoid interference and drop frames, and achieve a strong and reliable wireless connection(up to 10 meters).
Lasting battery, keyboard battery life is up to 36 months, mouse battery life is up to 12 months.
3-year Limited hardware warranty.
In the Box :-
Keyboard
Mouse
USB Wireless Connector
4x3A batteries
Paper works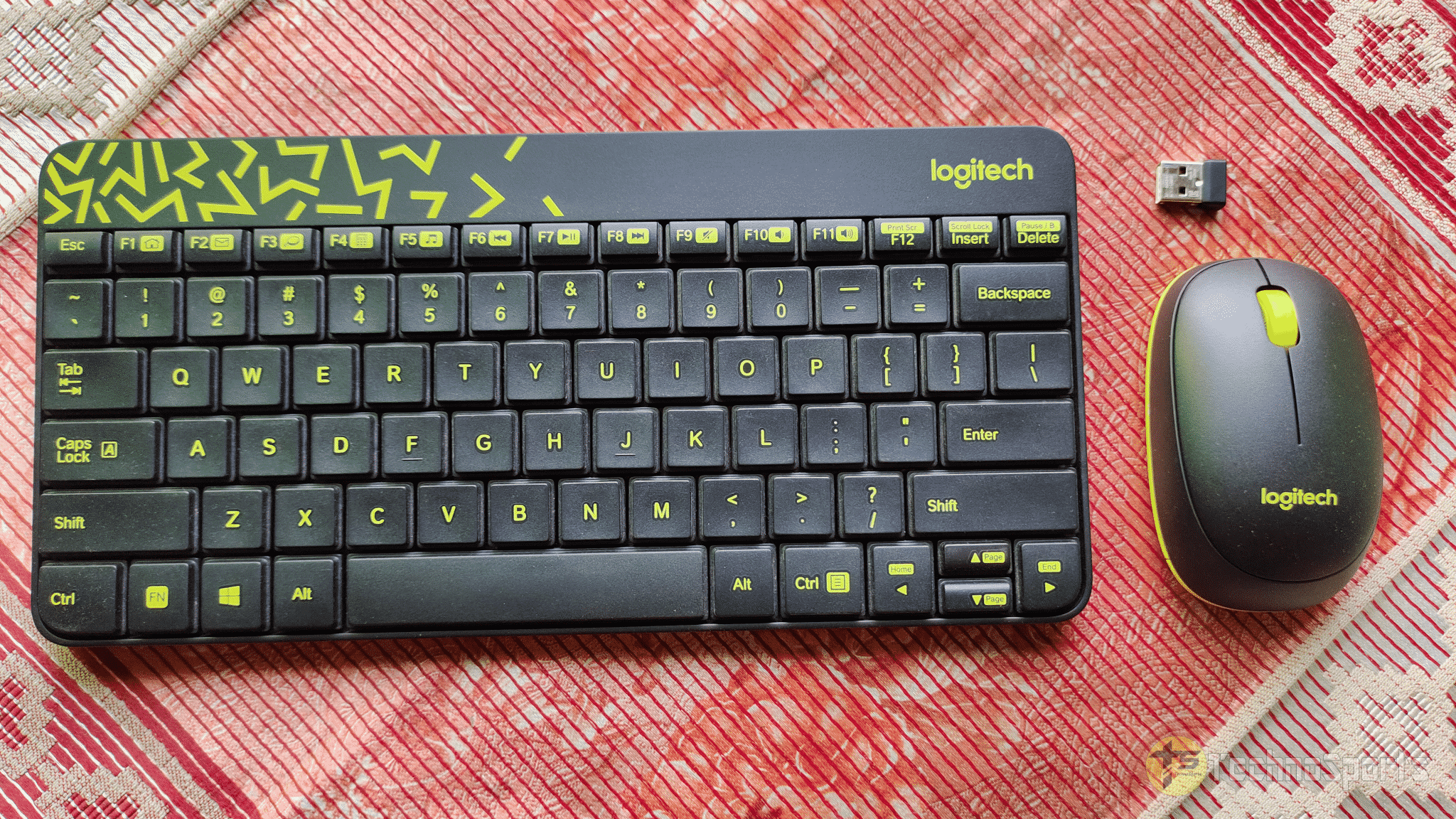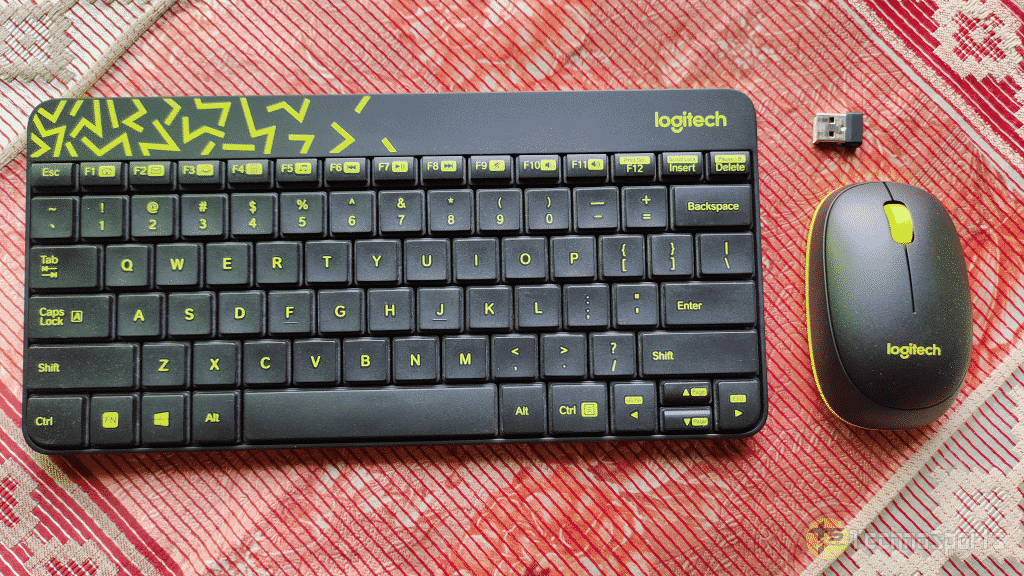 As it's a wireless mouse and keyboard combo, I'm gonna divide the review into two parts – the first one is on the keyboard and the second one is on the mouse. But before that, the common this needs to be discussed, which is connectivity.
Connectivity :-
- Advertisement -
Logitech equipped this MK240 mouse and keyboard combo with a 2.4GHz Wireless connectivity system. A single USB connector is assigned for both the keyboard and mouse. So, multiple ports will not be blocked.
The connectivity is very strong, fast, and reliable. The mouse and keyboard can respond from 3 to 5 meters of distance easily. I haven't noticed any major latency which is a very good sign. If you are a casual PC gamer, you can use this combo easily. But try to avoid using the navigation keys then, the reason is mentioned in Keyboard's Typing section.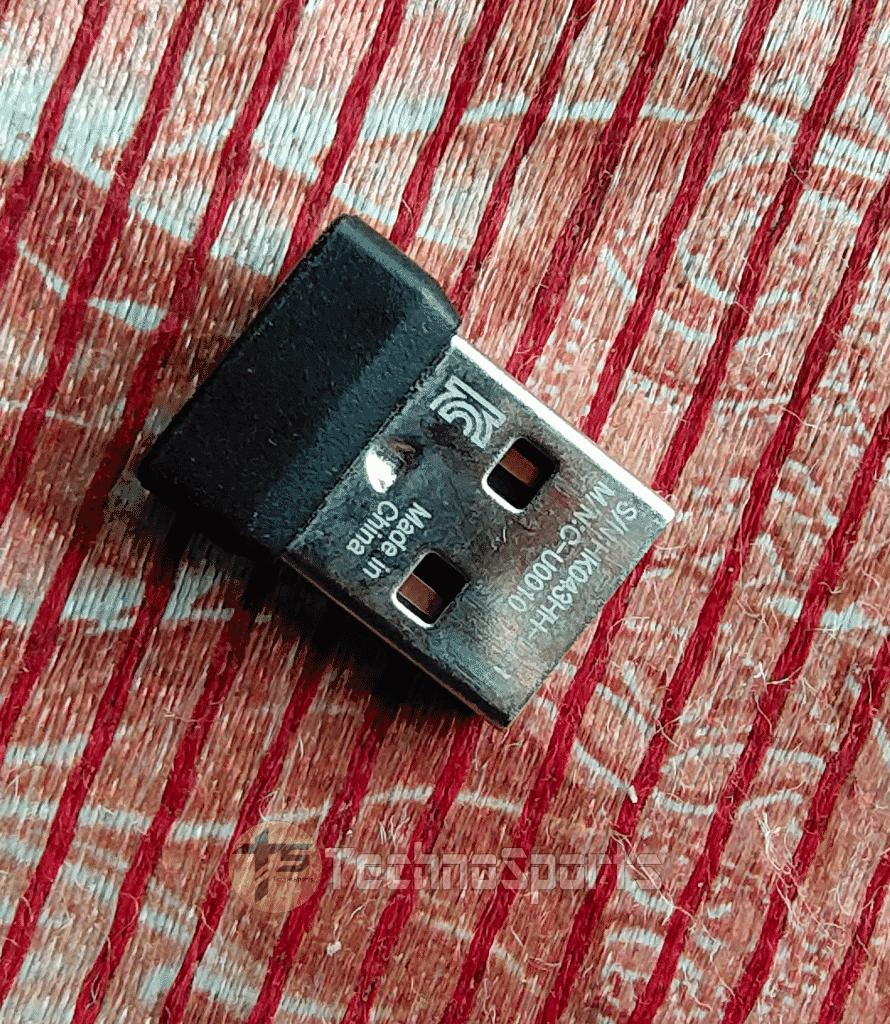 When this combo is not in use or if you need to carry these to somewhere, you can put the tiny USB connector inside the mouse battery slot, there is a dedicated place for it.
- Advertisement -
Overall, in the case of connectivity, I have no complaints.
-:
Keyboard

:-
Design & Build :-
The Logitech MK240 keyboard comes with 35.6 x 13.5 x 4.1 cm dimensions and weighs just around 500g. Combining all these, the keyboard becomes super portable. The light plastic body helps to reduce weight. Despite the material, the keyboard does not feel chip at all and seems enough durable to handle your every stroke, even it's very hard.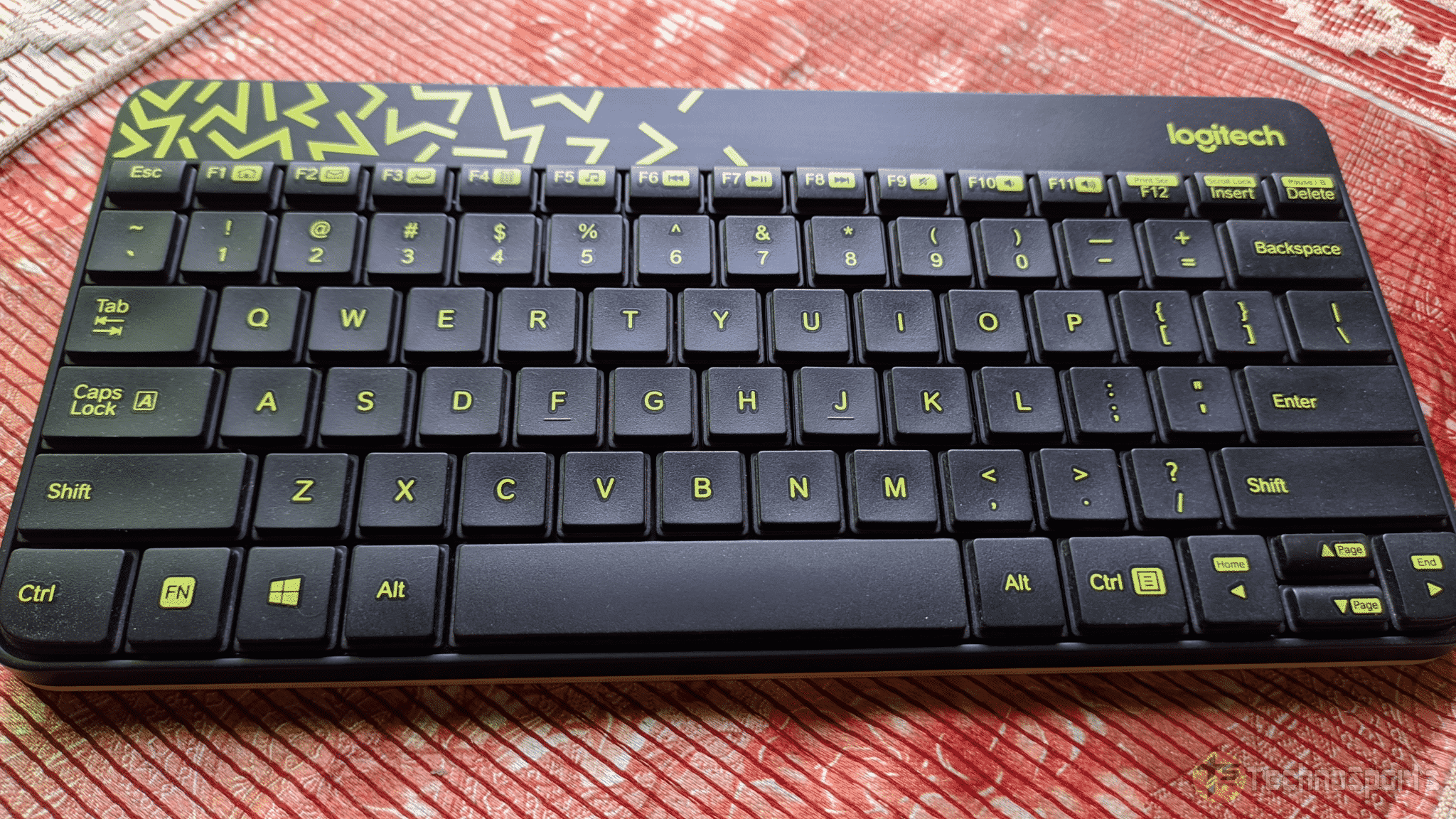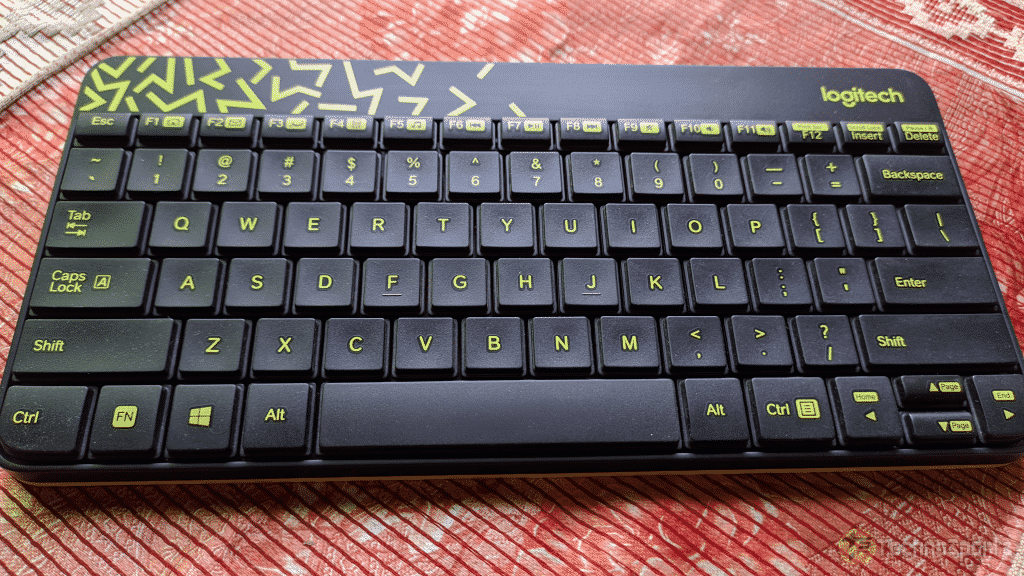 It's very small in size, though, Logitech manages to fit all the necessary keys you need most of the time, other than the regular alphabet, numeric, and special keys. There are all multimedia keys, a calculator key, shortcut keys like PrintScreen, and more. Point to note, all these keys are combined with the function keys. You need to press and hold the FN keys to perform those actions.
- Advertisement -
The entire body of the keyboard is wrapped with a matt finish which provides a satisfactory in-hand feel. But, it attracts dust a but. In fact, in the closed room, I need to clean it at least once in a couple of days.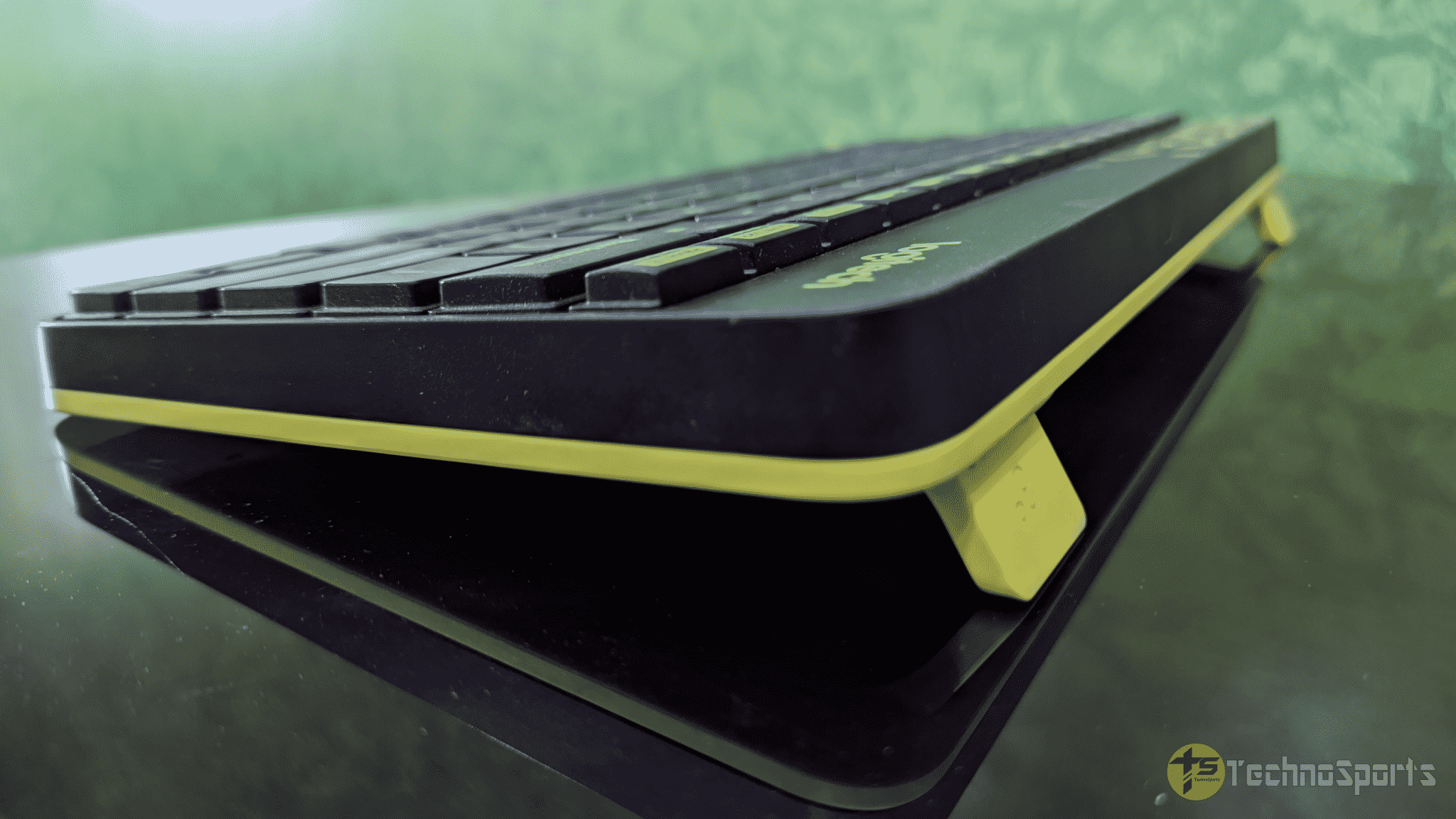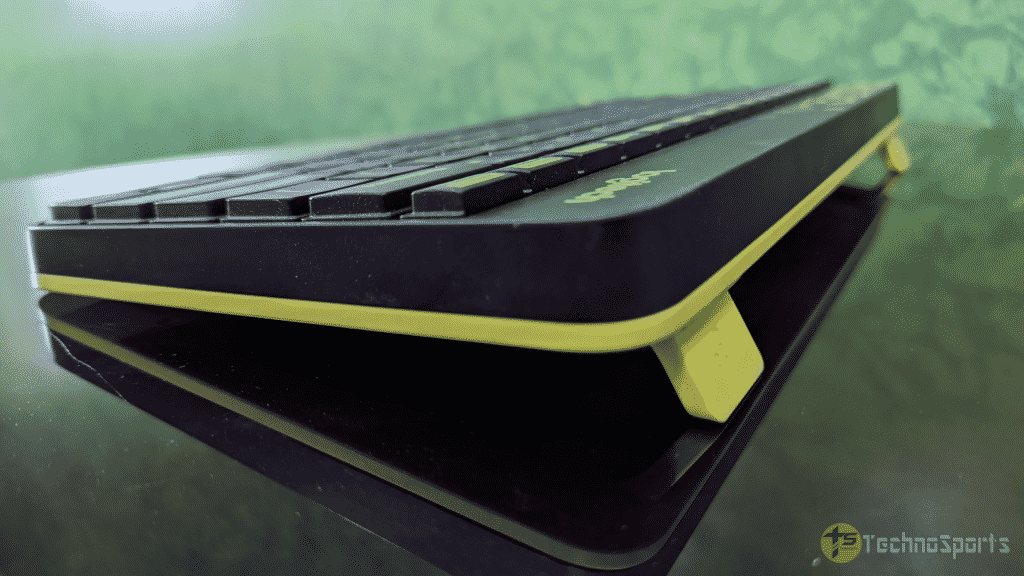 On the backside, there are two durable stands on two sides. You can use it if needed while typing. The battery slot is placed on the left side at the back.
Typing :-
Despite the small size, the company manages to fit sizable keys. On top of that, there is enough space in between every key Only the up and down navigation keys are the only exceptions. If you are used to with a large keyboard, typing on this one will not be an issue.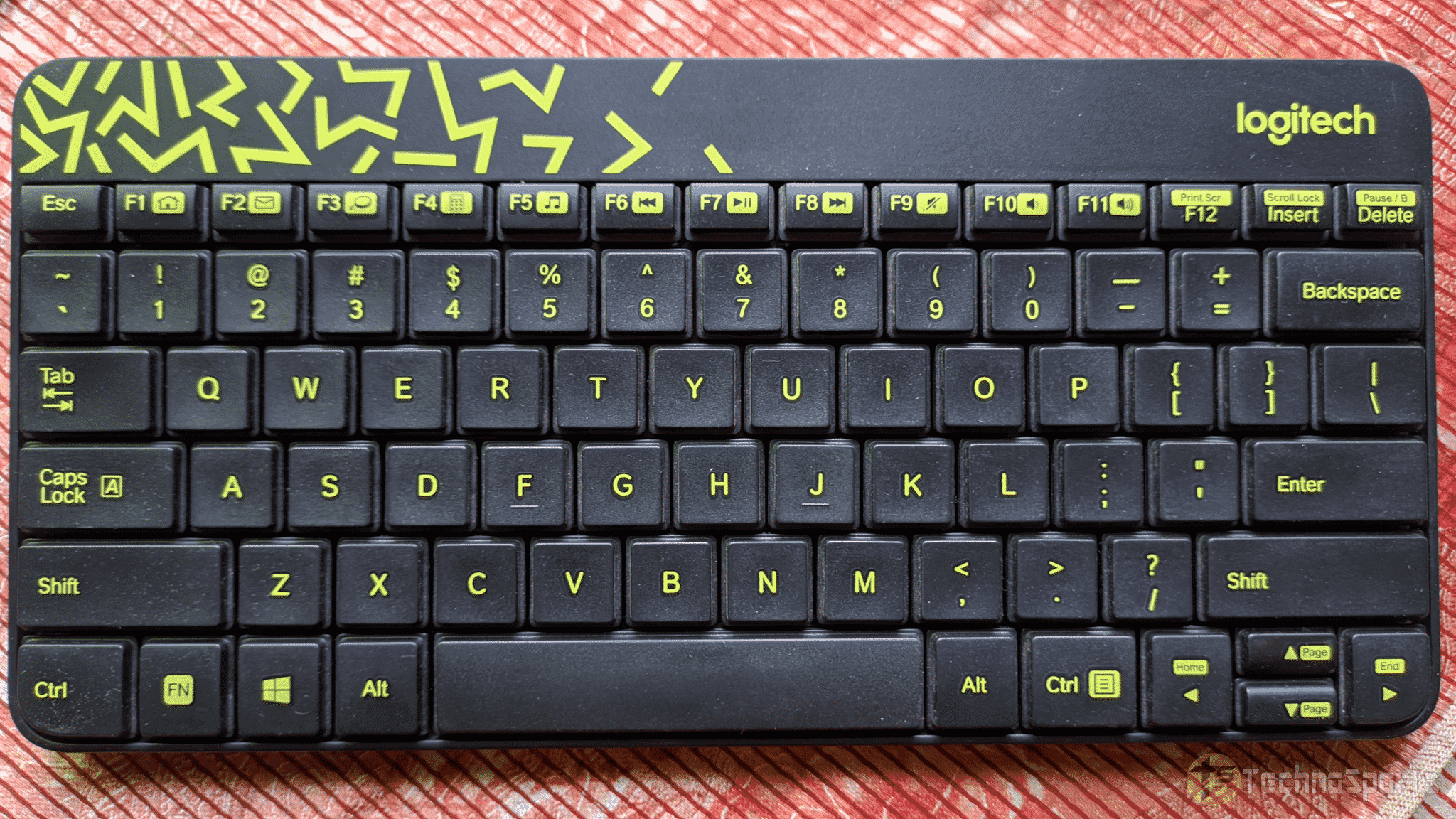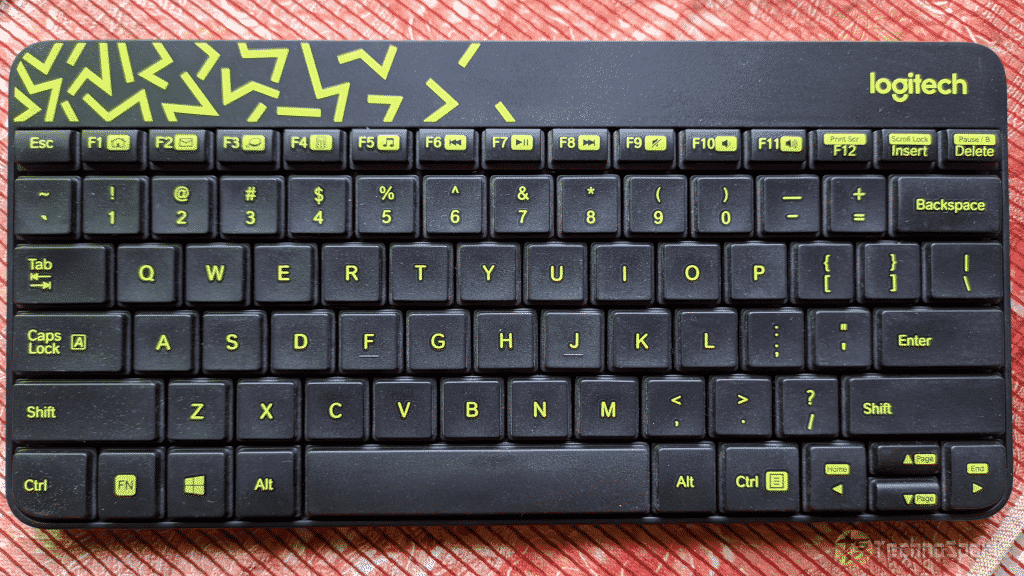 All the keys are responsive enough and very silent. If you are a fan of mechanical keyboards and/or expecting loud tactile feedback, this keyboard is not for you. This keyboard provides a smooth, soft, and almost silent typing experience every time.
Battery Life :-
Two 3A batteries are assigned to power the keyboard. The company claims that with these two batteries, the keyboard can run for around 36 months in the best cases. Practically testing this out is not possible for anyone within a month, however, you can easily expect the battery backup of around a couple of years.
There is no option to off the connectivity manually for the keyboard. Though, Logitech says there is the auto-sleep technology that helps it to save battery.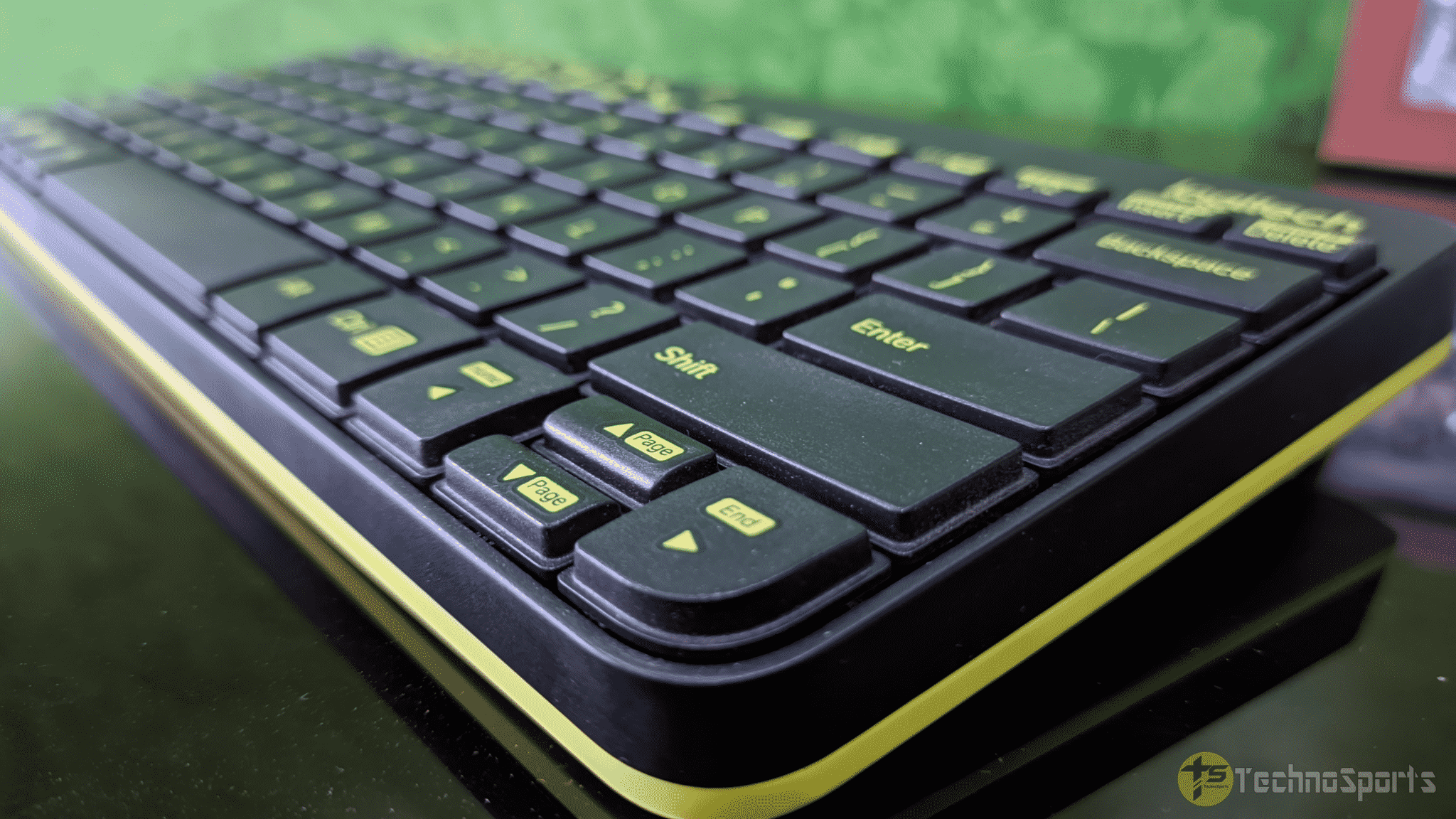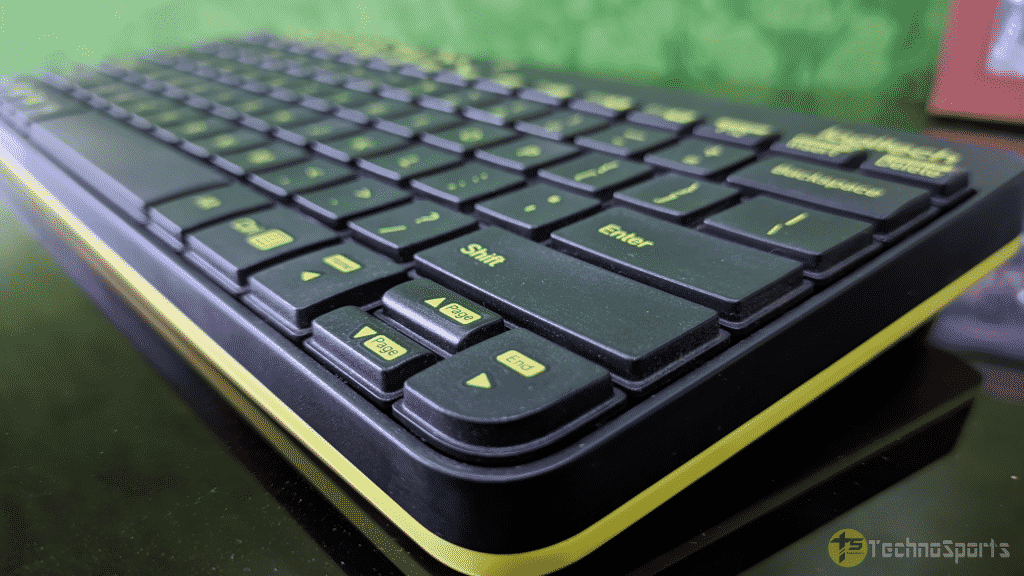 Pros & Cons :-
| | |
| --- | --- |
| Pros | Cons |
| Compact in size | No manually off button |
| Light weight | Catch dust |
| Good build quality | |
| Great battery life | |
-:
Mouse

:-
Design & Build :-
The Logitech MK240 combo's mouse is small in size, which you can see usually around you. The curve on the top is well designed so that it can fit your palm. I never feel uneasy while using it.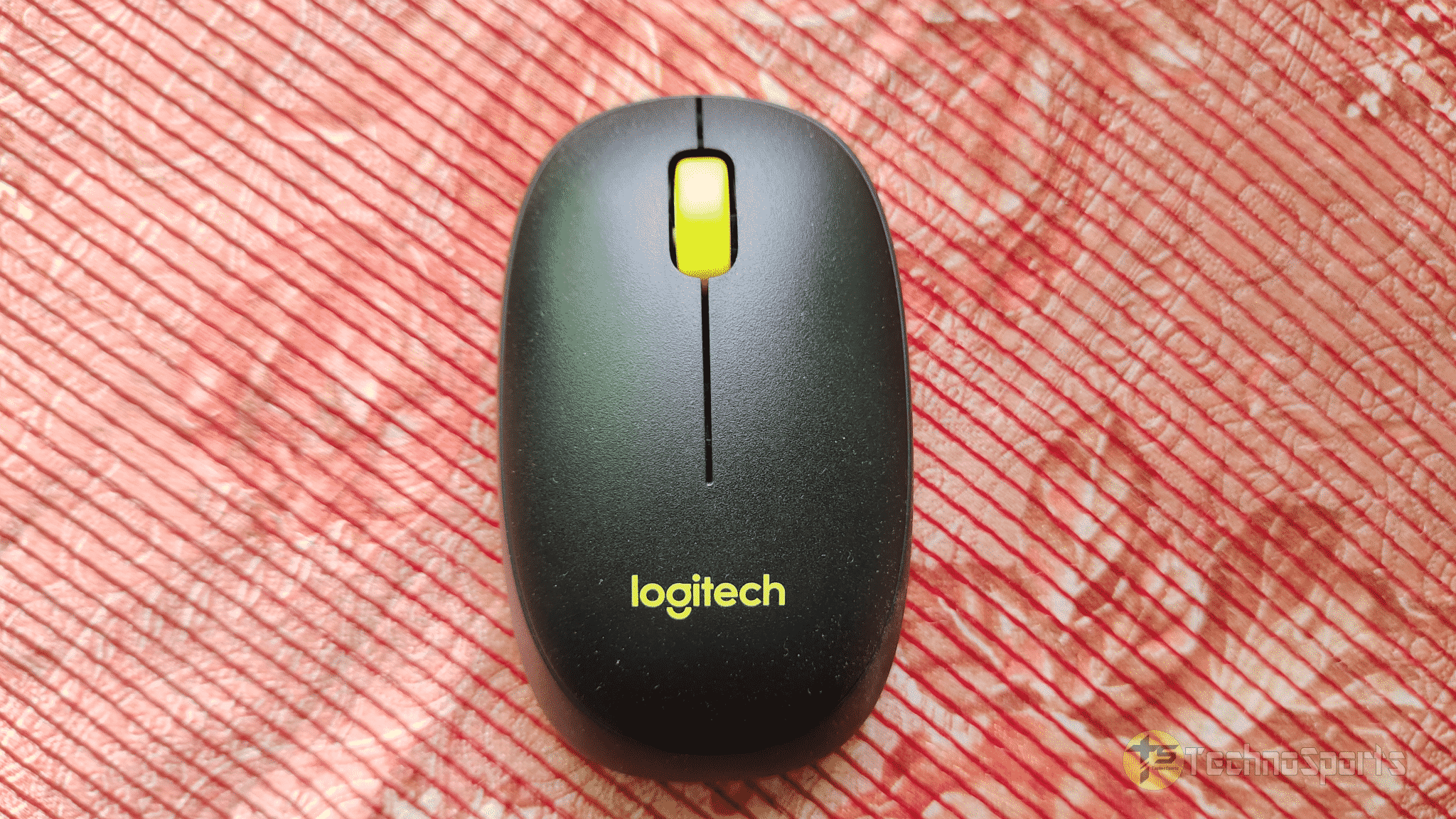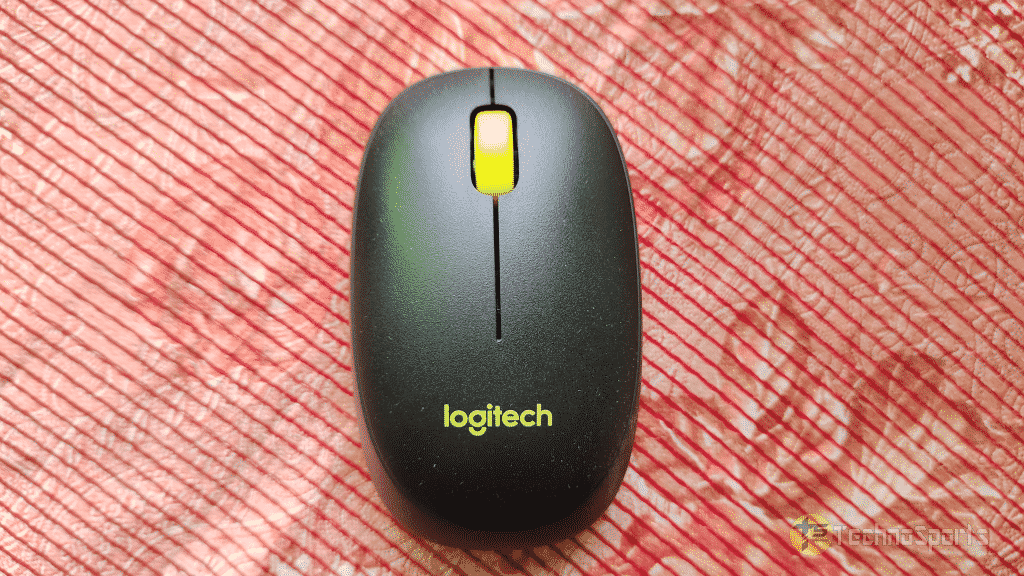 The mouse is made up of the same material as the keyboard and also has a matt finish. The while key may feel something different, but it's the same plastic.
If you are one of those who loves gaming accessories, then only you can avoid it. Because the overall design is way far from the gaming mouse. It's small in size, light in weight, and has not any RGB lighting.
Keys and Usage :-
All three keys – left, right, and scroll keys provide me a good clicking experience till now. The left and right keys are durable enough. Doesn't shake when you rest your fingers on it. The scroll key is very smooth to use and responsive as well.
I have used the mouse for a long time duration many times. The usage experience was hassle-free. You can easily rest your wrist on the table and play with the mouse by using your fingers. It's doesn't feel any pain or uneasiness to me after long usage. As my palm size is average, the experience for you can be the in most cases.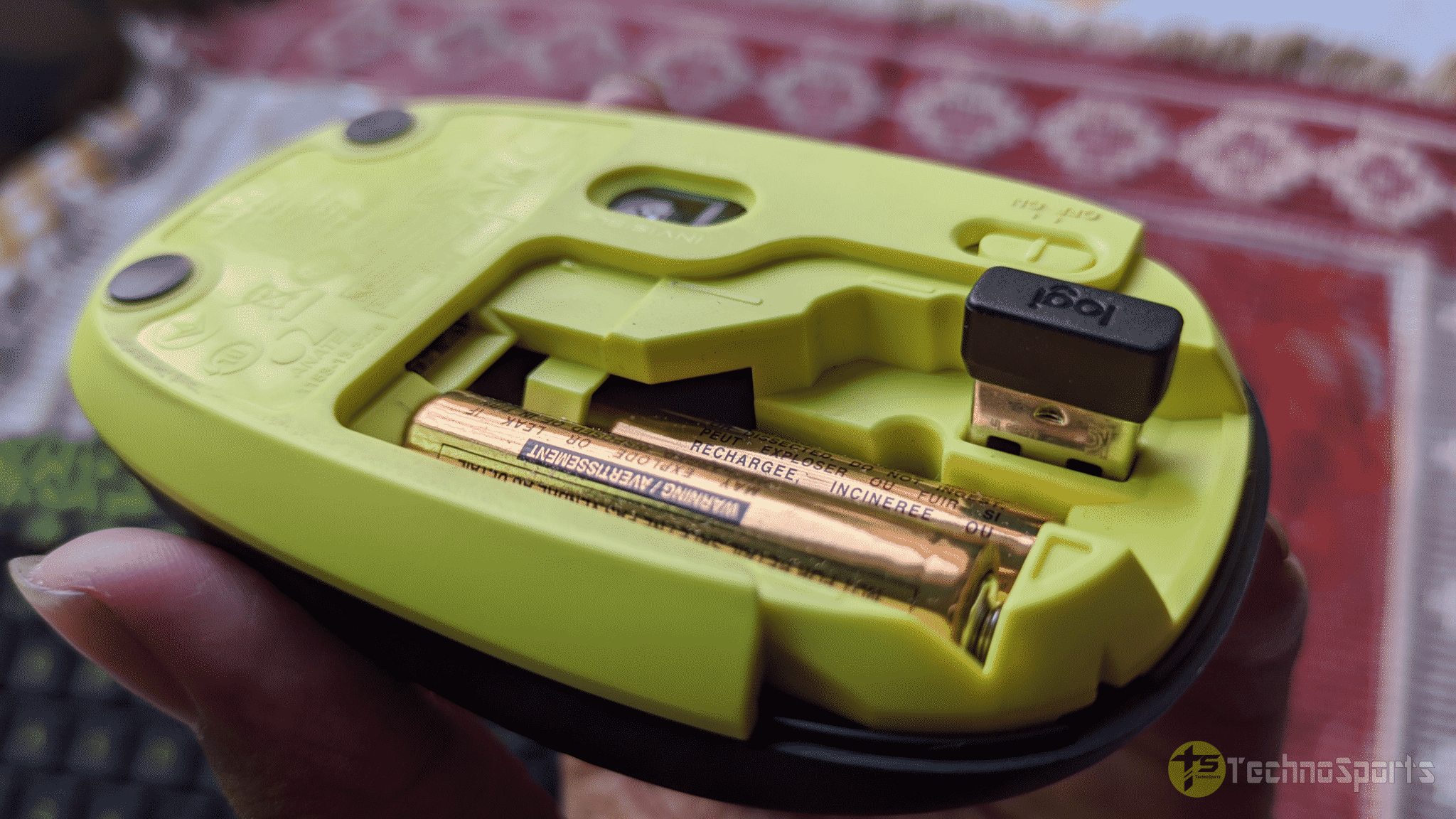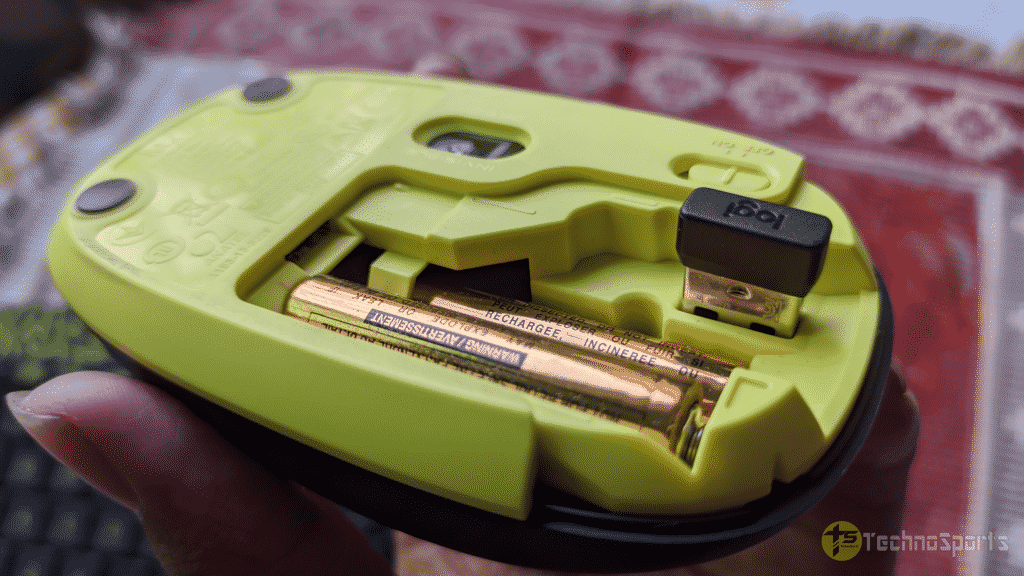 Battery life :-
Logitech claims to provide around 12 months of power backup with two 3A batteries. Again, it's not possible to test it out. But the company added a physical power on/off button to it. You can easily turn the mouse off when it's not in use. It will save the battery for sure. The power button is placed below the mouse's body.
Pros & Cons :-
| | |
| --- | --- |
| Pros | Cons |
| Small in size | Not for professional use |
| Good build quality | |
| Good battery life | |
| Reliable connectivity | |
Verdict :-
For me, the phrase "Small Package, Big Bang" fits perfectly for this Logitech MK420 mouse and keyboard combo. Both these are small in size but delivers everything it needs to provide and that also with no compromise.
The Logitech MK420, under Rs.2,000 provides a wireless mini keyboard with the great build quality, a soft and silent typing experience, and long battery life. Along with that, a mouse with great shape, clicky experience, and enough battery life. What else a customer need?
Buy Link: https://amzn.to/2PmC2CU
- Advertisement -