It seems that the time has come to look at the Netflix Originals as a lot of incredible shows are going to launch on Netflix. . As the second wave of terrible coronavirus hit the entire country, it is better to watch shows on these OTT platforms. Many shows are going to launch in May.
There is no doubt that this May will be a busy schedule with fantastic films and the beginning of Netflix's big superhero universe. As Netflix is one of the top OTT platforms, so all the viewers are waiting for the latest shows coming on this platform.
Here is the list of top shows coming on Netflix in May 2021:
20.The Divine Ponytail
Release Date: 26th May
It is an Italian Netflix film. The story of this film is based on the legendary football player Roberto Baggio. It explores the life of the athlete on and off the fields.
19.The Neighbour(Season 2)
Release Date: 21st May
It is not a superhero series. In this series, Javier supports his neighbor to help him to control his newfound abilities.
18.Who Killed Sara?
Release Date: 19th May
Since March 2021 after the release of the series, this Mexican show is dominating the top position and also confirmed for the3 second season just a couple of months of late middle of May.
17.Sardar Ka Grandson
Release Date: 18th May
It is an Indian Hindi romance comedy-drama film based on a dedicated foreign return grandson to fulfill the last wish of his grandmother.
16.Ferry
Release Date: 14th May
It is incredible which is a spin-off to the Belgian series Undercover. This series was run for two seasons between 2019 and 2020.
15.Oxygen
Release Date: 12th May
It is an incredible combination of sci-fi and horror categories. It is based on a woman suffering from a massive memory loss awaken inside the cryogenic chamber. But she is trapped inside and losing oxygen rapidly, the only key for her survival is to remember her identity.
14.Girl from Nowhere(Season 2)
Release Date: 7th May
In the season 2 episode, we will see the mysterious Nanno has come back. The4 main question is after the transformation of schools in the first part, will she settle down or she will continue his task to uncover the truth.
13.Milestone
Release Date: 7th May
It is an Indian Hindi drama that follows the story of a trucker facing the prospect of losing his job after already losing the love of his life within few weeks. The film is directed by Ivan Ayr and stars Lakshvir Saran and Suvinder Vicky.
12.The Kominsky Method (Season 3)
Release Date: 28th May
It is seriously an incredible series. The hidden gem of Chuck Lorre, The Kominsky Method will be wrapping up finally in the last of May 2021. It is confirmed that Michael Douglas is returning but Alan Arkin will not be joining.
11.Lucifer(Season 5B)
Release Date: 28th May
Finally, the date is confirmed for the returning of the devil a year later after dropping the first half of season 5. It is supposed that the next set of episodes to be the last but the show was surprised by giving the renewal of the sixth season.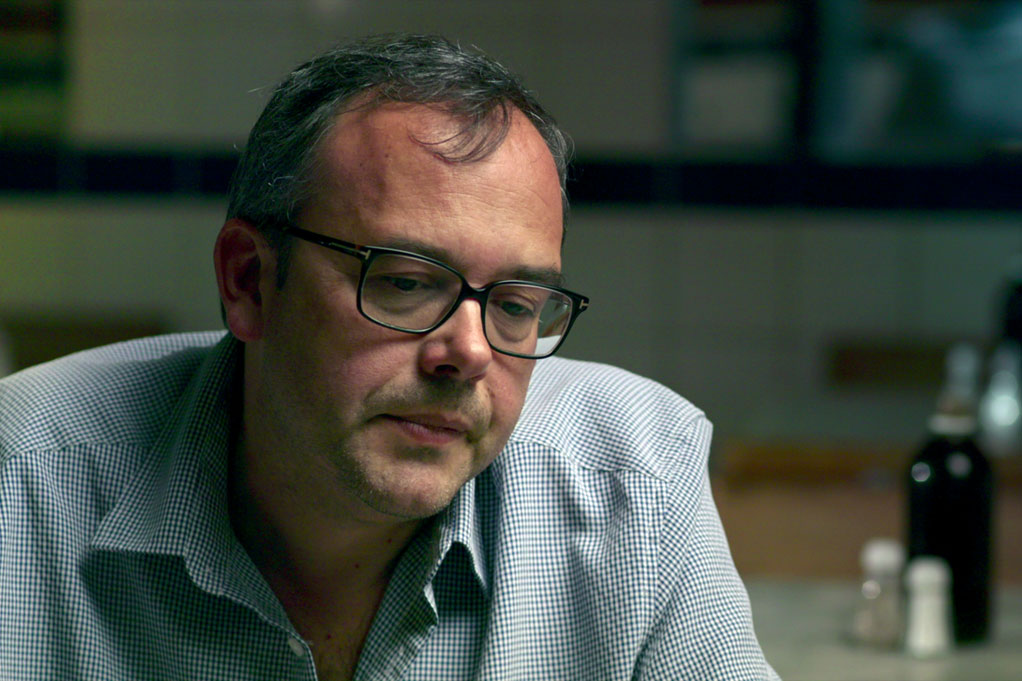 10.Nail Bomber: Manhunt
Release Date: 27th May
It is a documentary series that follows Manhunt: Unabomber, it is a genuine crime thriller piece that depicts the far-right extremist who has been killed three people and also was injured 140. David Copeland discovered three nail bombs in London's East End in 1999, which is targeting the local black, gay, and Bangladeshi communities.
9.Army of Dead
Release Date: 21st May
Zack Snyder has set to give an incredible show after the Snydercut of Justice League on HBO Max. The story of this film is based on a group of mercenaries who are looking to perform the heist during the apocalypse in Las Vegas. It is a zombie heist film.
8.Special (Season 2)
Release Date: 20th May
This series came back for the last and final season. It is an LGBTQ comedy show that is focusing on disabilities was received very well and is coming for the eighth and final extended episodes.
7.The Woman in the Window
Release Date: 14th May
This movie is featuring Amy Adams which was supposed to release in theatres by Fox in May 2020. The story of this film focused on a woman who is living alone in New York City and faced some disturbing violence.
6.The Upshaws
Release Date: 12th May
This upcoming sitcom is headline by Mike Epps and Wanda Sykes. It is based on a working-class family in Indianapolis.
5.Haunted(Season 3)
Release Date: 14th May
Netflix's one of the best horror films is returning for an incredible third season. In this, the people who have already experienced the supernatural powers, like ghosts, poltergeists, and monsters will depict their story of what happened to them.
4.Castlevania (Season 4)
Release Date: 13th May
This series is returning for the last and final season. It is expected that it will create a big response among the audience.
3.Jupiter's Legacy
Release Date: 7th May
It revolves around the graphics novel by Mark Millar and Frank Quitely. It is an incredible superhero drama that explores the decades and navigates the complex relationship of family, power, and also loyalty.
2.I Am All Girls
Release Date: 14th May
This is a dark and complex thriller series from South Africa. It depicts a police investigator create an unlikely bond with a serial killer that collapses a global child sex trafficking syndicate.
1.Selena: the Series
Release Date: 4th May
It is Netflix's upcoming biopic series. The series is based on World famous Selena Quintanilla in the middle of May. It is a very attractive series that depicts its fair share of criticisms in the comparison with the previous biopics.