"The Conjuring" team is returning with big blockbuster than ever in "The Conjuring: The Devil Made Me Do It", in this Vera Farmiga and Patrick Wilson also have returned in the roles of paranormal investigations as Lorraine and Ed Warren.
The actors have become very famous in the horror category after James Wan's first two adaptation of "Conjuring" films, which was given $600 million box office collection worldwide. After getting a huge response of "The Conjuring" films released in the whole world, it also included three "Annabelle" movies.
In this film, Farmiga and Wilson have become the front, and the centre character for the film " The Devil Made Me Do It", which is directed by the filmmaker of "The Curse of La Llorona", Michael Chaves.
The plot of this film from Warner Bros read, " the Conjuring: The Devil Made Me Do It" explores a very relaxing story of terror, killing and also contained with some unknown evil that is enough to give a shock to the experienced real-life paranormal investigators, Ed and Lorraine warren.
The most sensational case from their files begins with a smash for the soul of a young boy, after that, it takes them to the place that they had never even imagined before, it is the first time in U.S. history that the suspect of the murdered would declare the demonic possession like defence. Critics are claiming "The Conjuring" as a Spinoff of "La Llorona", "Anemic", and "Timid".
This film is considered the biggest conjuring movie; Chaves is currently exposed to IGN, that he had shown the final cut to Vera and her husband. They even had agreed, and they are just like this would be the darkest Conjuring film ever. It really contains some dark material. There is no doubt that this is absolutely a case where is a real consequence, and also real victims.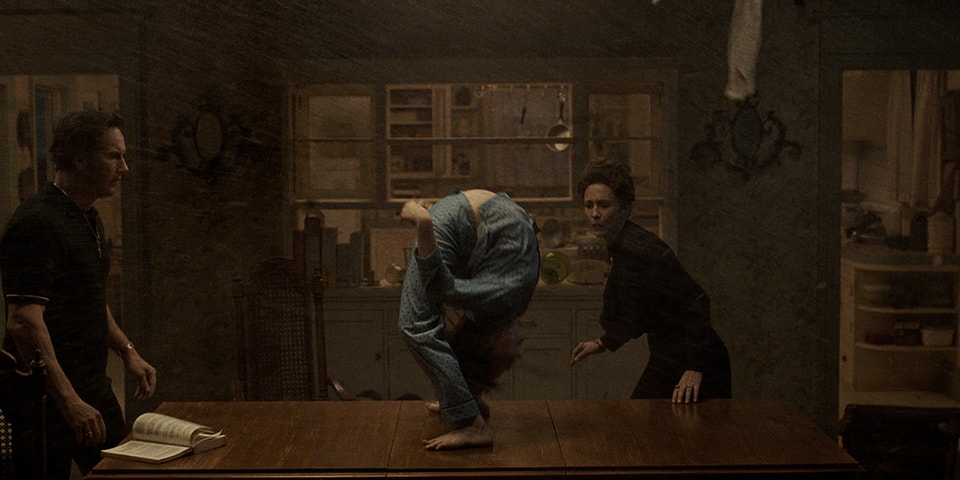 It has been said that this film will take the entire Warren family and the horror team into uncharted places. The director of this film said that as a fan of the franchise, he had really been nervous at first breaking with convention, cracking a lot of things that are tradition, but he thought that what they had done was really work the language and the facts that you exactly want from a Conjuring movie. This film is a good combination of the scares, the Warrens, their relationship to an extent in this exciting new direction.
Here is the trailer of the horror film: