It was very shocking for the football world in the last year when all-time legendary Argentine football star, the prince of football, died at the age of 60 after suffering from cardiac arrest. The tributes came from the entire world for the legend, who is considered as one of the best in the field of football.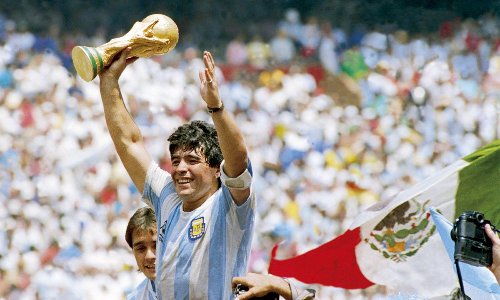 Now, it has been decided that the tribute will continue through the upcoming original documentary series Maradona: Blessed Dream from Amazon Prime Video. It is not very easy to make a biopic on the football legend. This series explores the accomplishments and challenges that El Pibe de Oro had to face through his career and also his personal life. This series will also follow his battle with alcohol and drugs.
In this series, the role of the Argentine footballer is playing by Argentine actor Nicolas Goldschmidt. It starts with the beginnings in the town of Fiorito, Argentina, to his responsibility in leading his national team to the way of victory in the 1986 World Cup in Mexico. After the controversy about a goal by his hand, he becomes very famous as the 'Hand of God' among all the football fans.
The filming of this series has happened on location in Argentina, Spain, Italy, Uruguay, and Mexico. It is contained with ten episodes. The duration of each of the episodes is about an hour.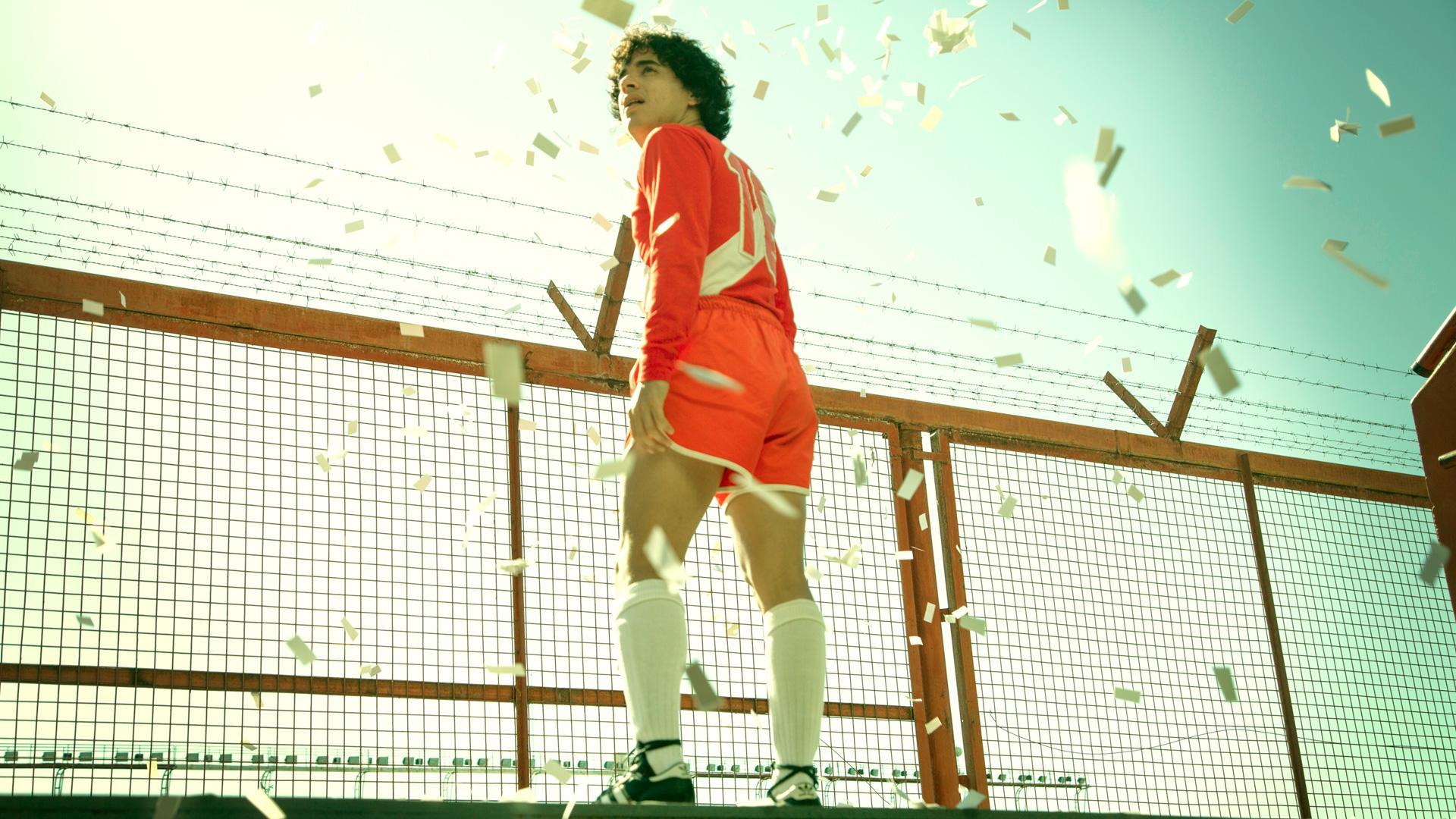 The teaser trailer of this series is released. In this, we have seen some quick shots of Goldschmidt's Maradona reveal the character meeting with the press. It has made up an entrance while wearing a white fur coat and getting chased by the fans throughout town. After that, it has seen that he was strolling down a tunnel toward the field with the iconic jersey No. 10.
Maradona can be defined as a man with a purpose. His silhouette spread out the light like a deity with unlimited power. It may be the only reason that he is renowned to his admirers as D10s.
Here is the official teaser: