- Advertisement -
On the last day, ARCFOX Extreme Fox, BAIC's electric car brand, announces its new intelligent, pure-electric luxury car Alpha S in a press conference. As per the company, the new electric smart car has an intelligent interconnected cockpit. The system is running on Huawei's Hongmeng OS and for processing, the Kirin 990A chip is assigned. This chip has a 3.5TOPs computing power and supports the latest 5G network connectivity.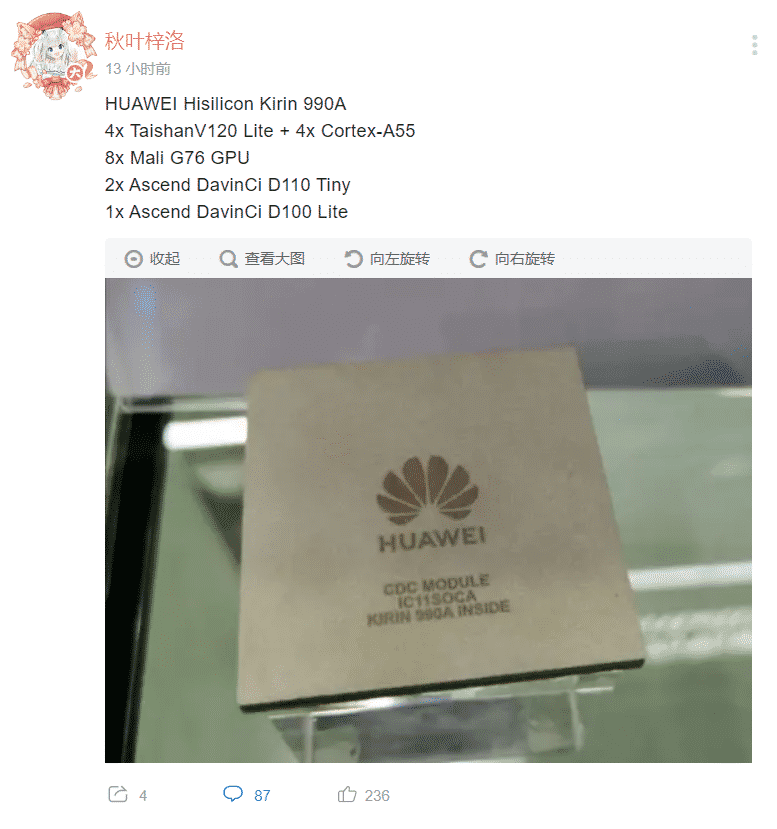 Later on, 秋叶梓洛 reveals the specifications of the Kirin 990A chip. Though the manufacturing process is not mentioned, the post says it's an octa-core chip having four large TaishanV120 Lite cores and four Cortex-A55 small cores. Besides, there is a Mali G76 GPU inside.
Huawei's Taishan architecture was generally used in server chips earlier. Now, the company brings the same for cars as well for the first time.
- Advertisement -
- Advertisement -