Last month, AMD announced their successor to their insanely popular 1440p gaming champion RX 5700 XT, the new AMD Radeon RX 6700 XT at $479 which isn't the cheapest but challenges NVIDIA's popular RTX 3060 Ti and RTX 3070.
The AMD Radeon RX 6700 XT reference GPU that can be brought from AMD will be priced at ₹ 38,990 + 18% GST in India. So, this makes the new GPU costlier than the RTX 3060 Ti but just cheaper than the RTX 3070 but is targeted towards 1440p gaming.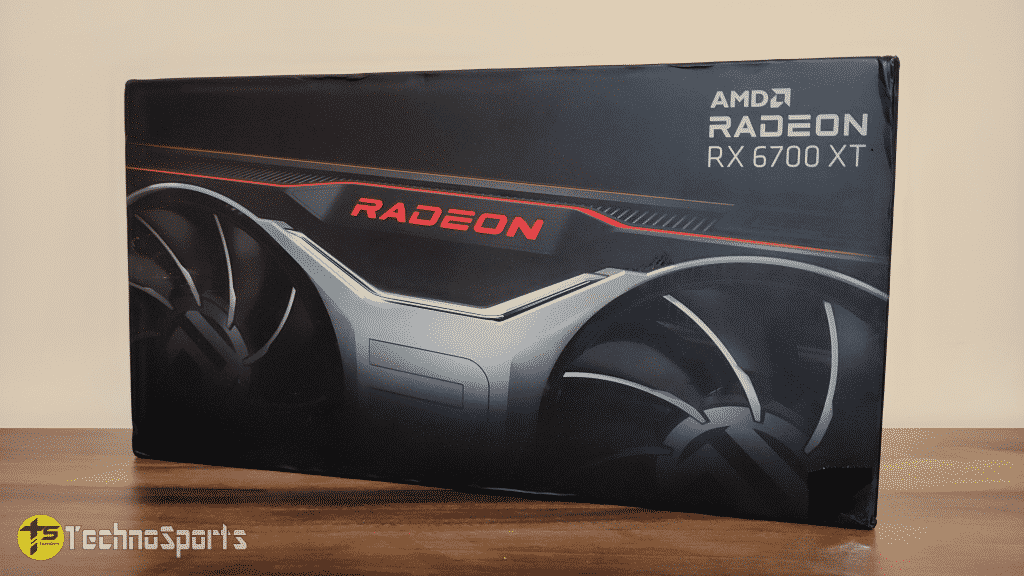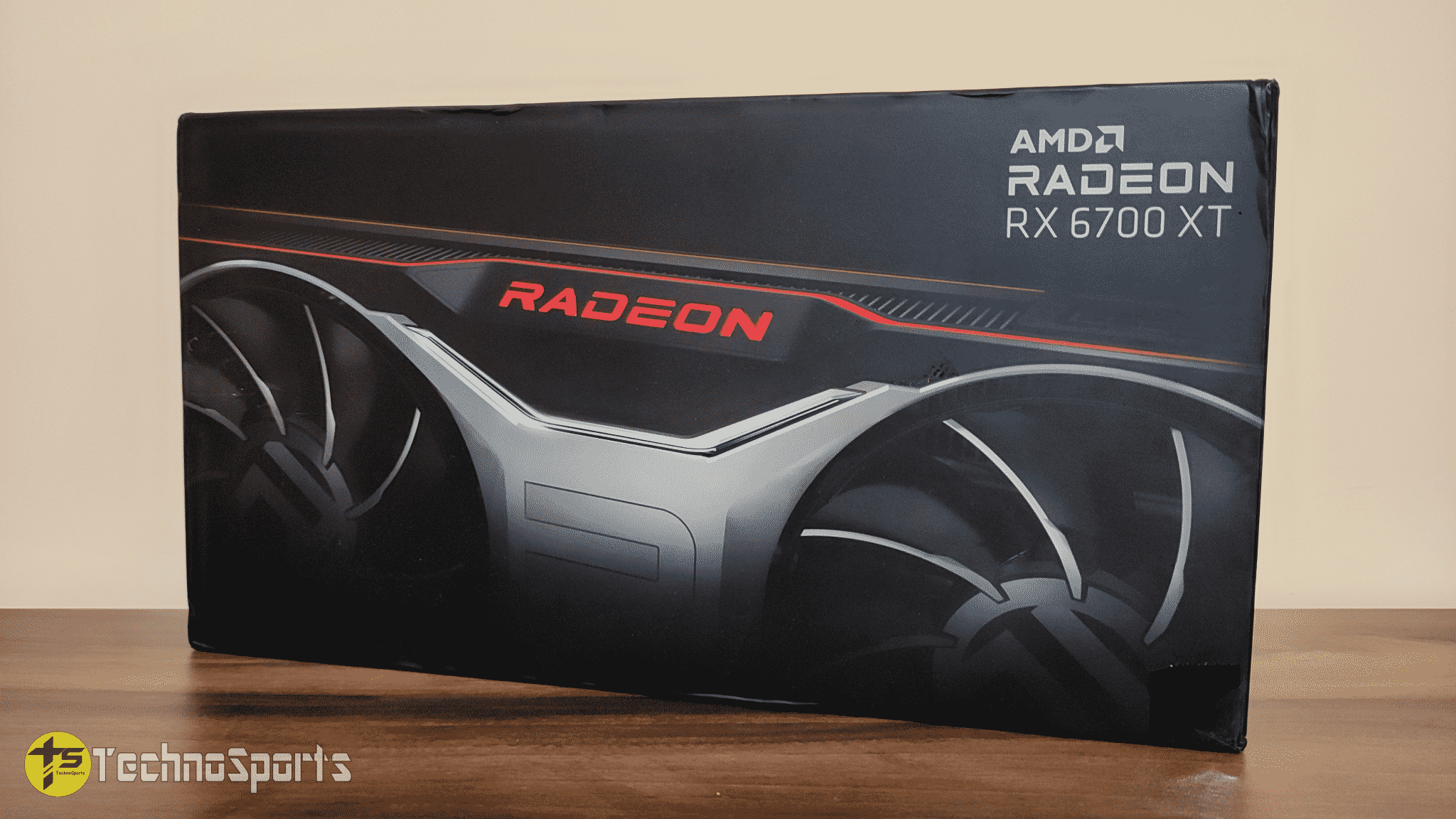 However, the main problem is that getting at ₹ 46k is a myth only, but AMD has promised enough availability, and if you cannot get the reference model, you can always get the costlier custom AIB cards.

Having played around with the card for some weeks now, I can tell you it's powerful but getting one in the market at good prices is very hard. The best part is that if you can pair it with a newer AMD Ryzen 5000 series processor and enable exclusive features like Smart Access Memory, you can get great performance.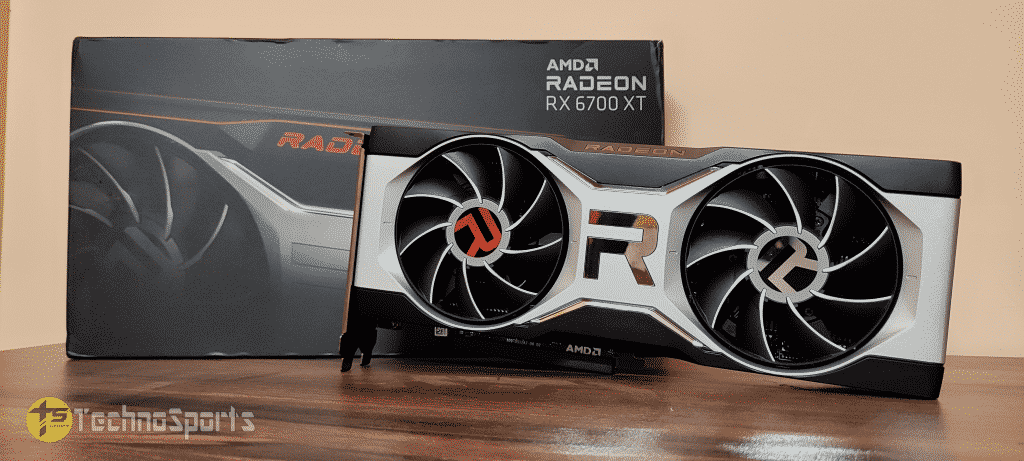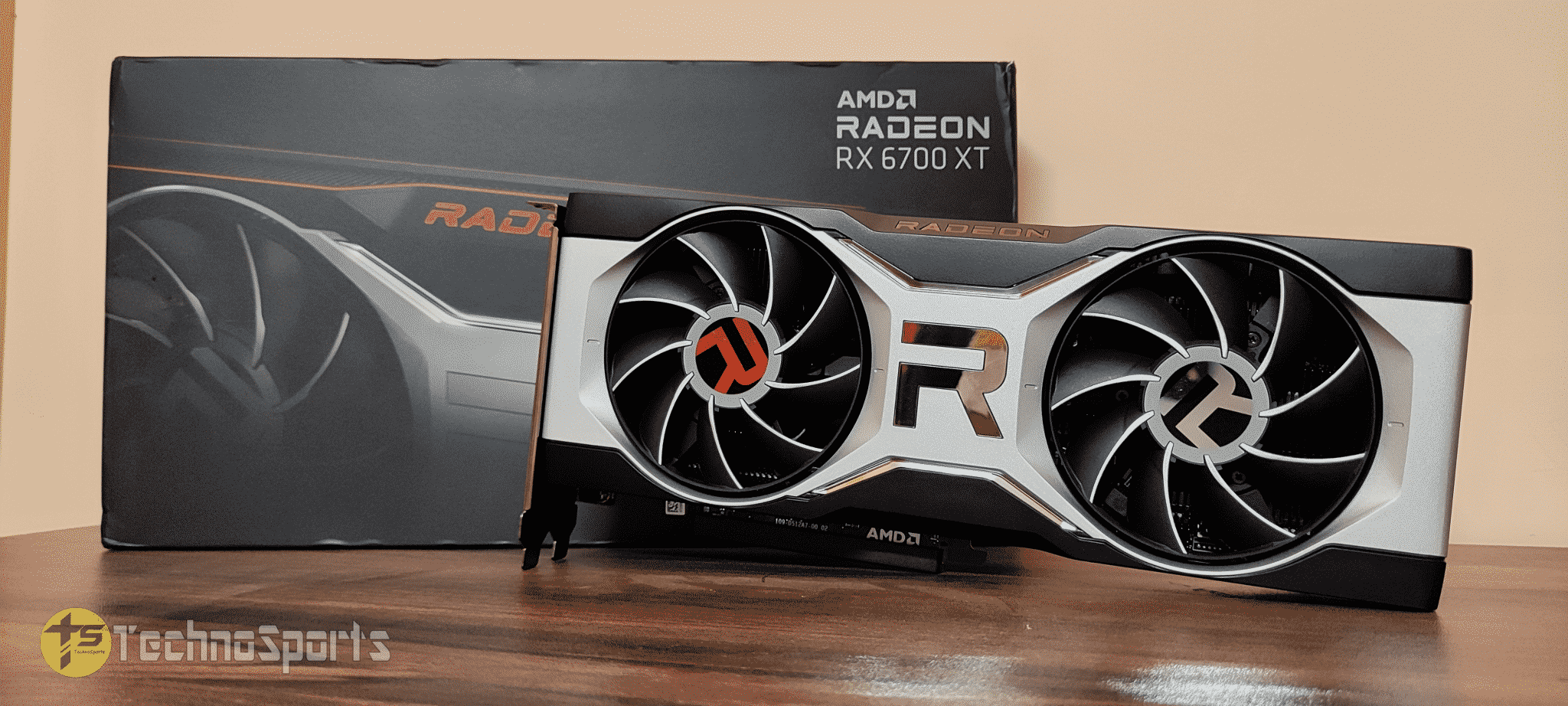 We have already reviewed the AMD Radeon RX 6800 series GPUs and they are great for 4K gaming but the case with the new RX 6700 XT is a bit different. So, let's see how the new RDNA 2 GPU performs both in productivity as well as gaming:
Test Config Specifications:
Motherboard: Gigabyte X570 UD
CPU:  AMD Ryzen 7 5800X or AMD Ryzen 9 5900X
RAM: 32GB 3200MHz
SSD: 240GB WD Sn550, 480GB Crucial SATA SSD
Power Supply: Cooler Master 750W
GPU: AMD Radeon RX 6700 XT
CPU Cooler: Deepcool Gammaxx GTE V2
Cabinet: MSI Mag Forge 100R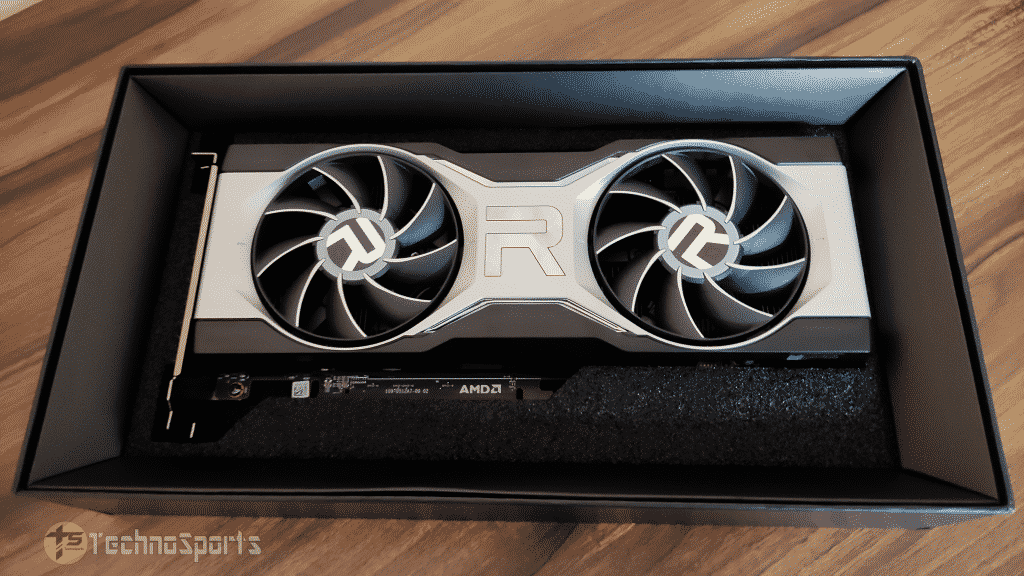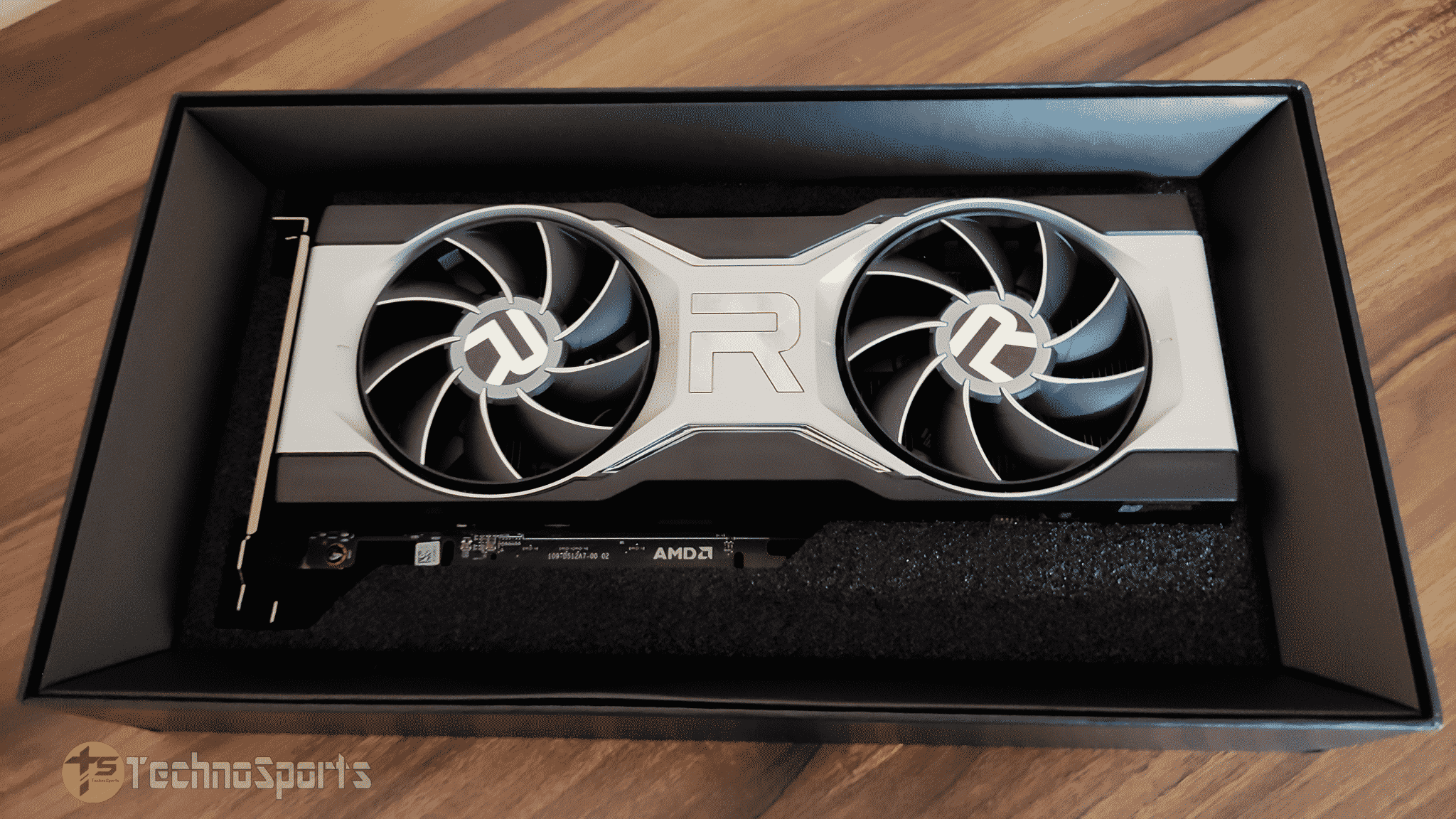 AMD Radeon™ RX 6000 Series Product Family
| | | | | | | |
| --- | --- | --- | --- | --- | --- | --- |
| Model | Compute Units | GDDR6 | Game Clock(MHz) | Boost Clock(MHZ) | Memory Interface | Infinity Cache |
| AMD Radeon™ RX 6900 XT | 80 | 16GB | 2015 | Up to 2250 | 256 bit | 128 MB |
| AMD Radeon™ RX 6800 XT | 72 | 16GB | 2015 | Up to 2250 | 256 bit | 128 MB |
| AMD Radeon™ RX 6800 | 60 | 16GB | 1815 | Up to 2105 | 256 bit | 128 MB |
| AMD Radeon™ RX 6700 XT | 40 | 12GB | 2424 | Up to 2581 | 192 bit | 96MB |
In terms of specifications, the Radeon RX 6700 XT has a lot fewer Compute Units than the RX 6800 but amends with the pretty high clock speeds; actually, it's pretty higher than you could imagine. This shows with proper cooling, these new AMD Radeon RX 6000 series GPUs are excellent performers. However, I do have to give credit to the design of this GPU.
If you thought only the AMD Radeon RX 6800 series GPUs and the AMD Radeon RX 6900 XT looks cool with triple fans and gives better cooling, then you are mistaken. Those beefier reference GPUs didn't give as much performance as they could with a better thermal design, but the RX 6700 XT is a beast, and its unique design keeps the GPU really cool even after testing it for hours.
This is one of the best-looking dual-fan reference GPUs from AMD and even looks better than NVIDIA's RTX reference GPUs. It fits perfectly into your system and needs a lesser TDP of 230W, and is quite silent until you push at extreme levels, so in terms of thermals, the AMD Radeon RX 6700 XT reference GPU is a great piece of engineering.
The GPU was tested at around 30 degrees Celsius room temperature, and at that, performance seems to be incredible. I used Windows 10 Pro version 20H2(build 19402) for the test, and here are the results I got at stock: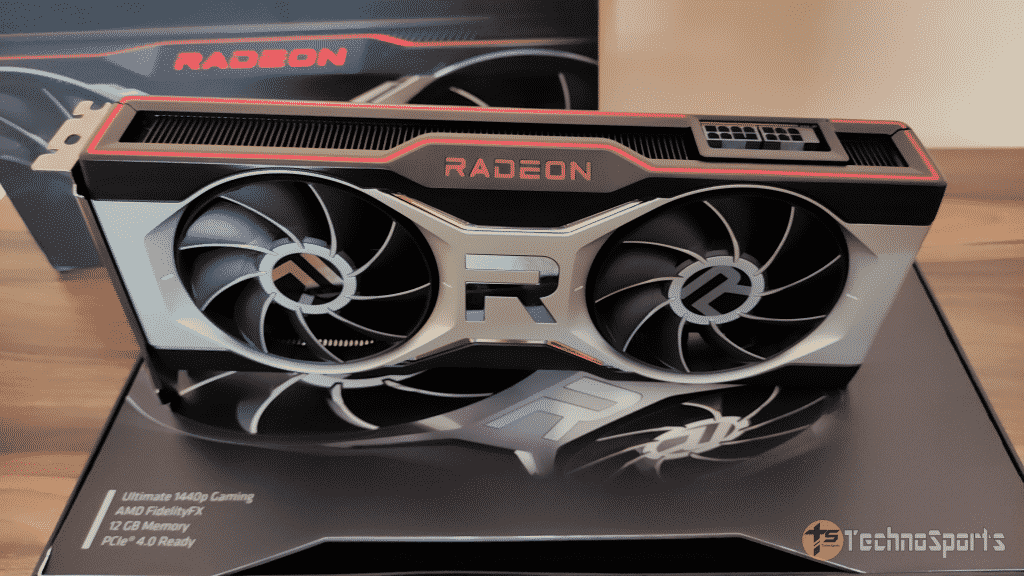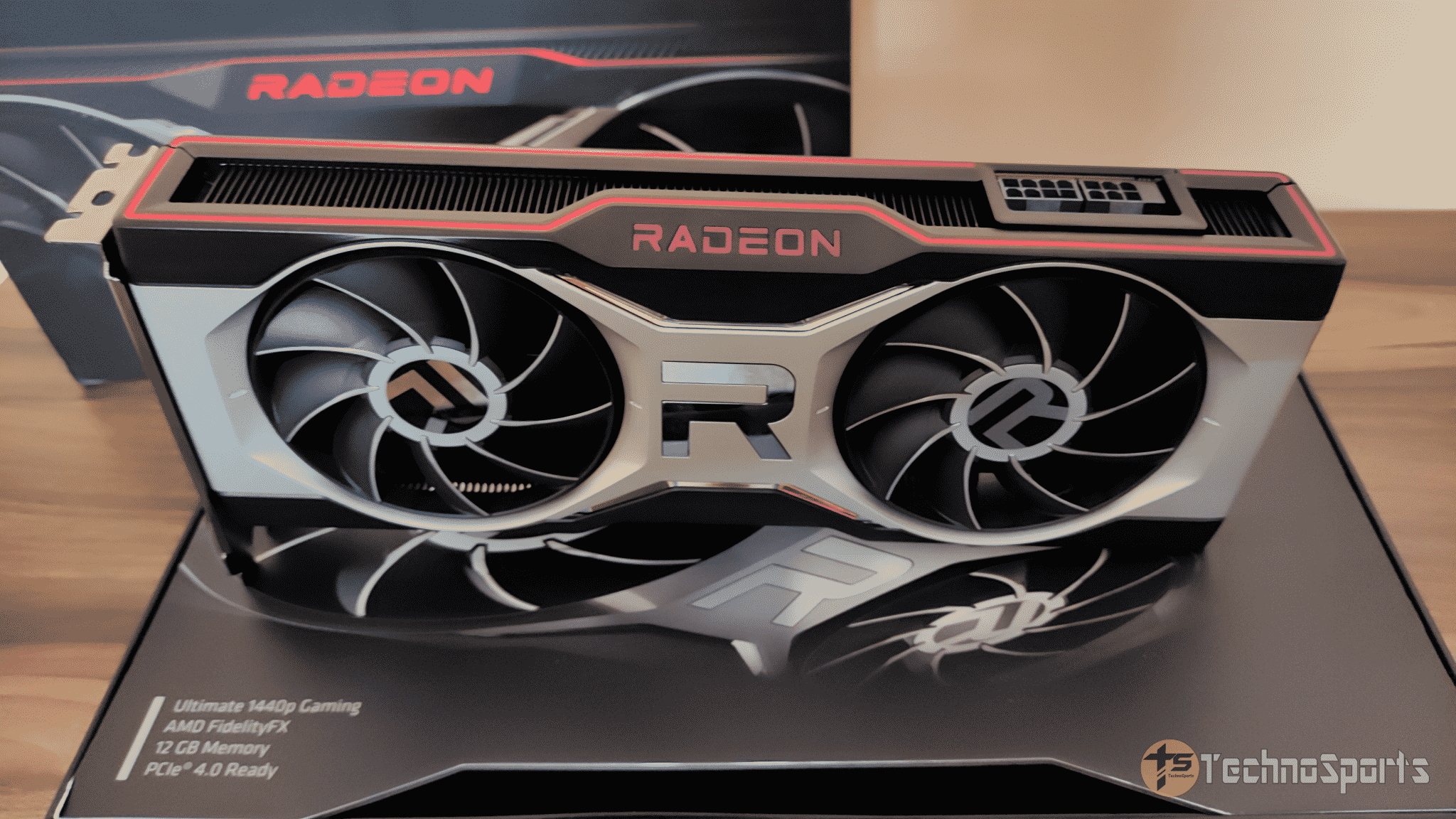 Productivity
Though it's not targeted solely towards productivity usage, however, the RX 6700 XT enjoys the 12 GB GDRR6 VRAM that can indeed help content creators. In this segment, we have used our Ryzen 7 5800X for benchmarks without turning on SAM: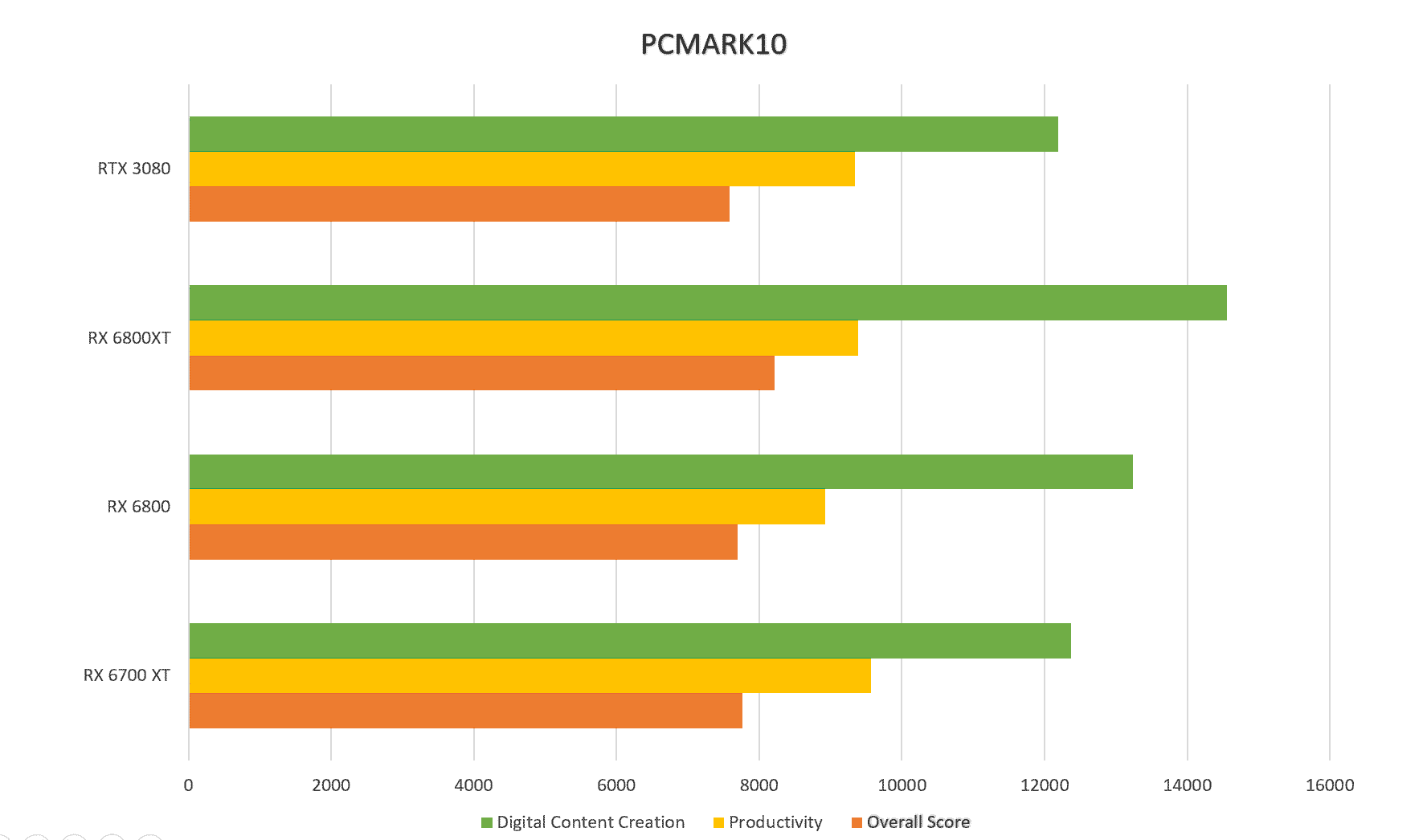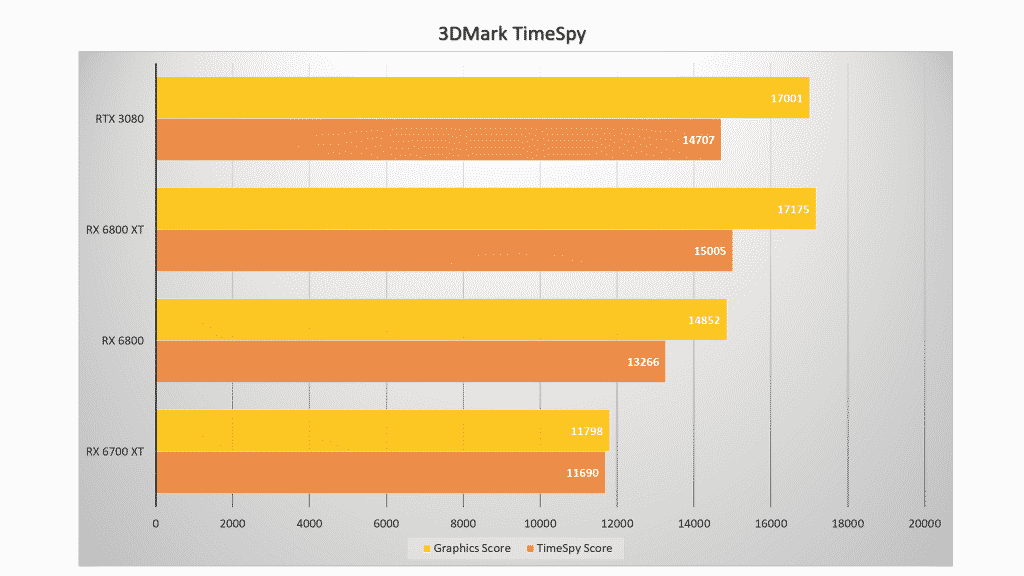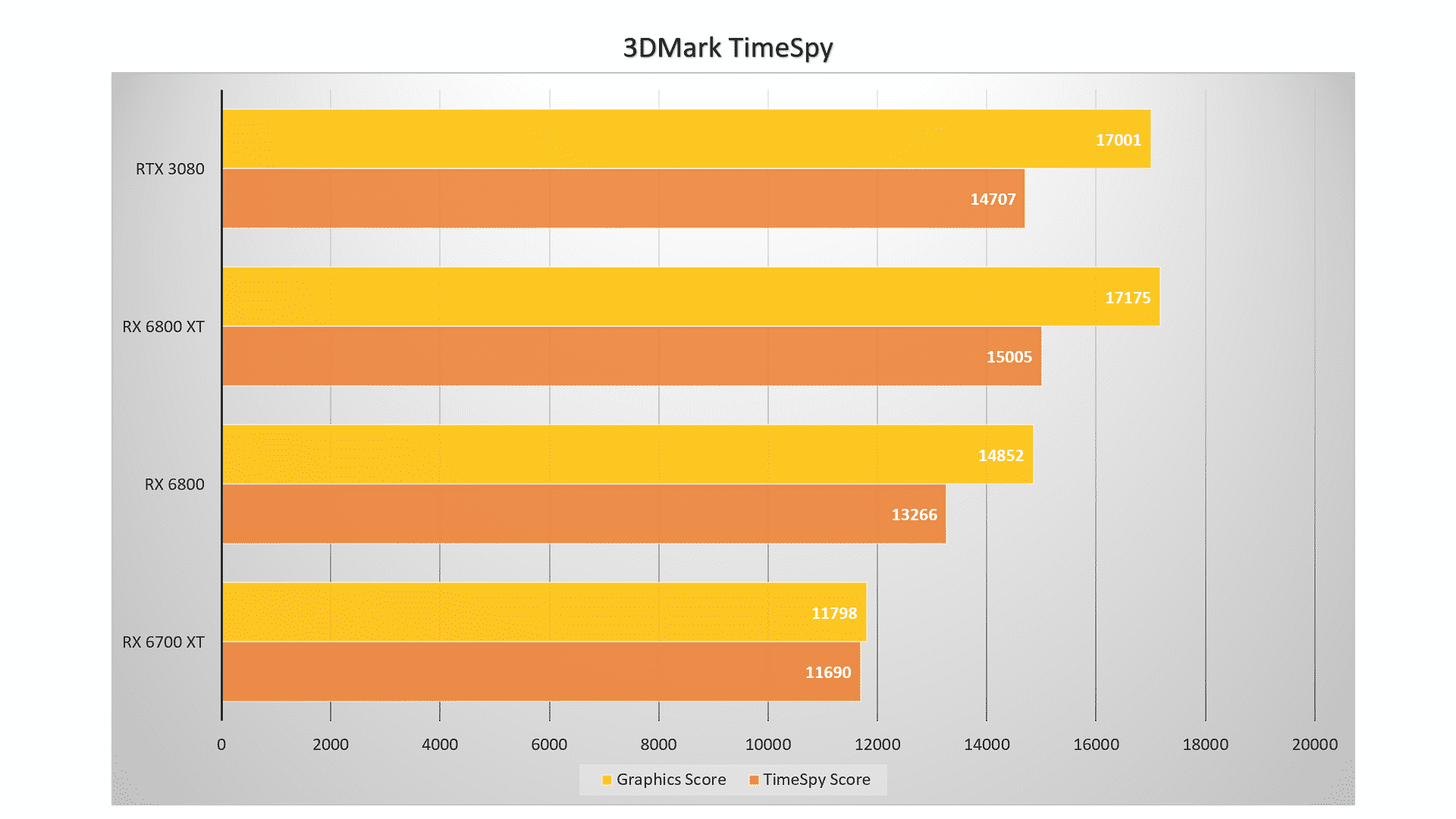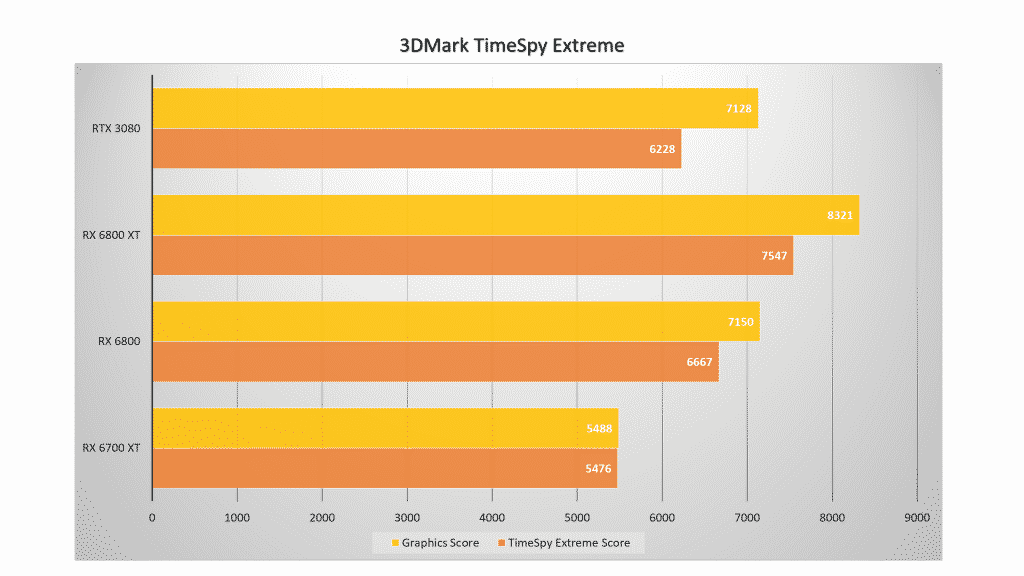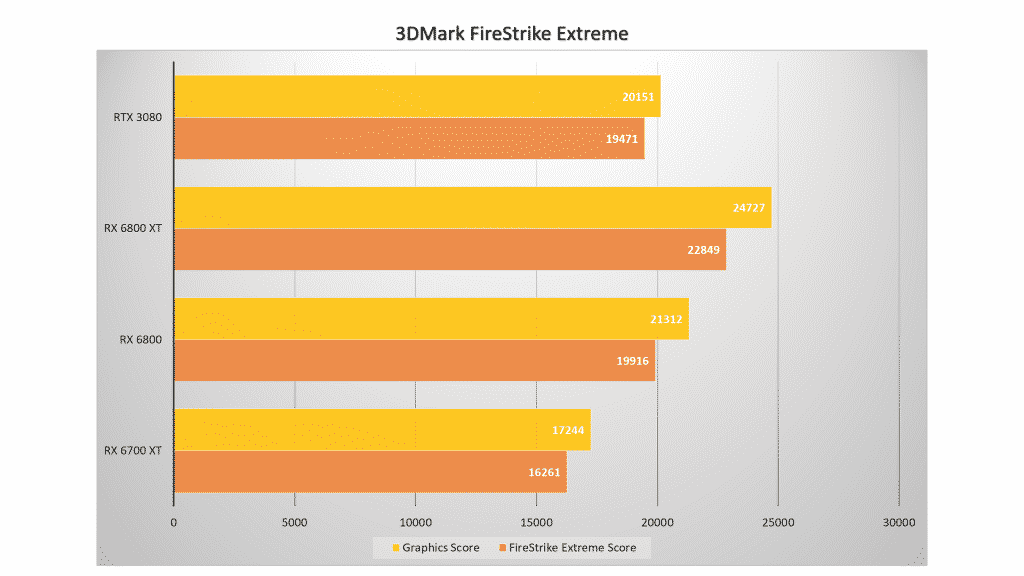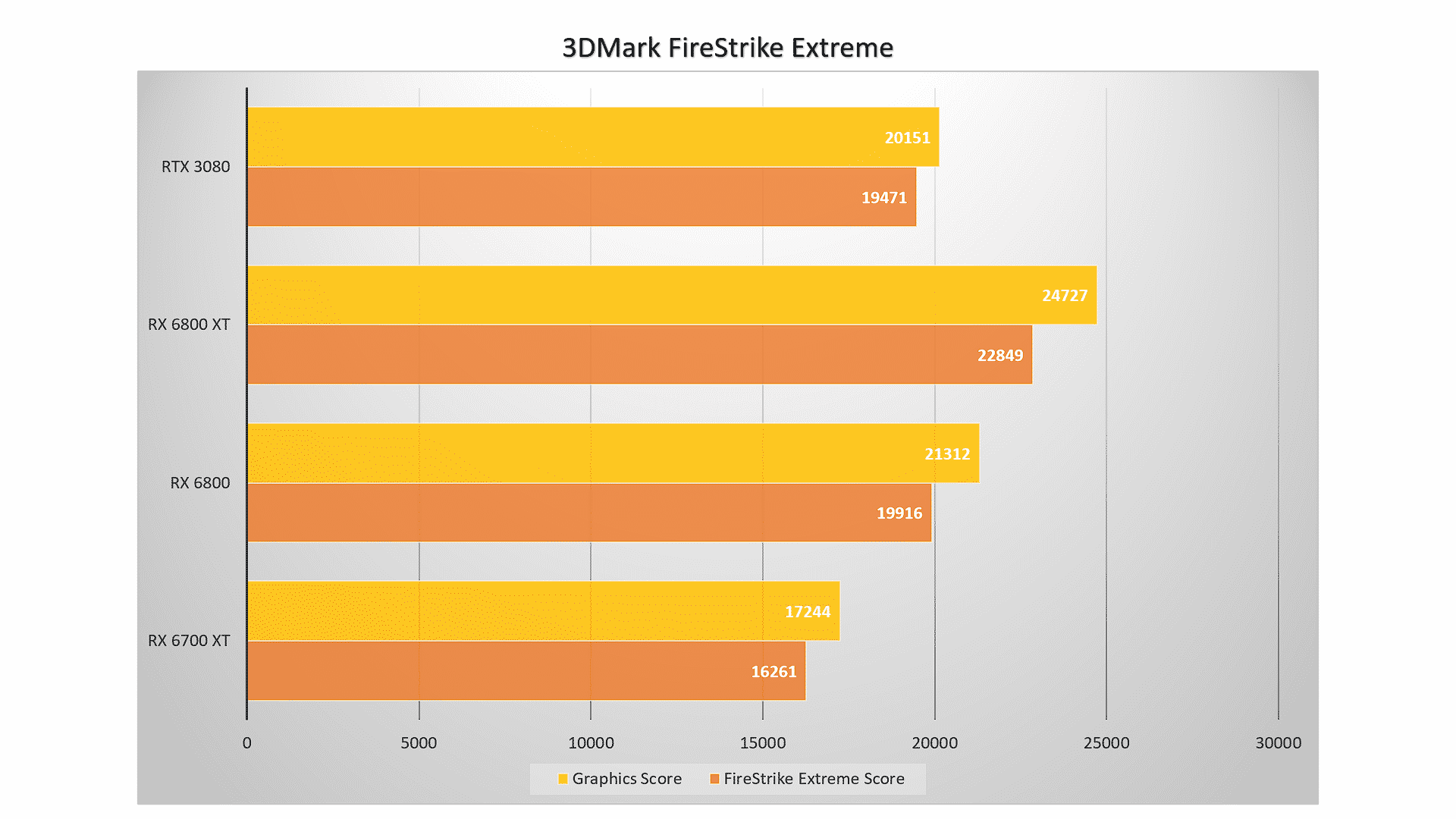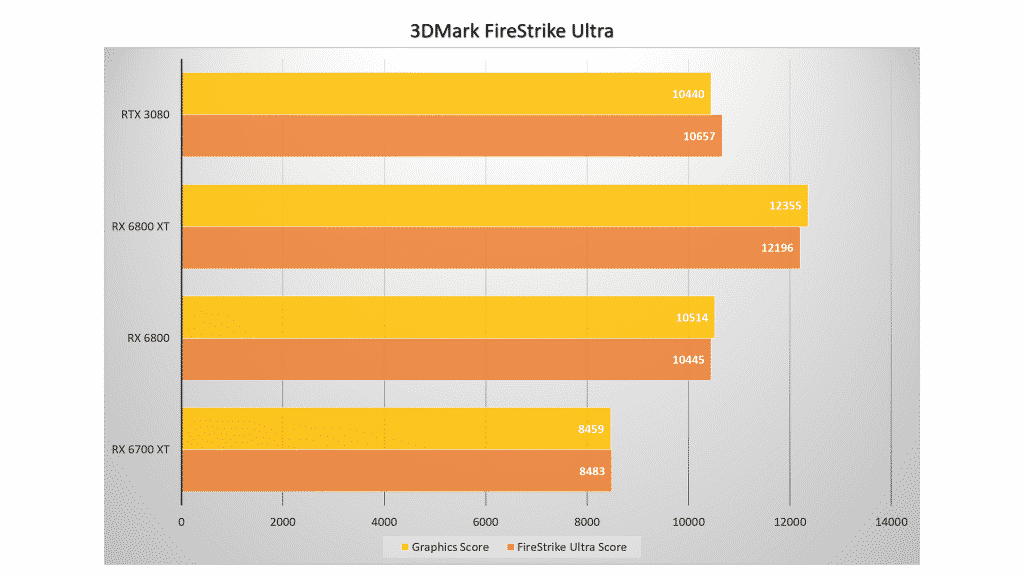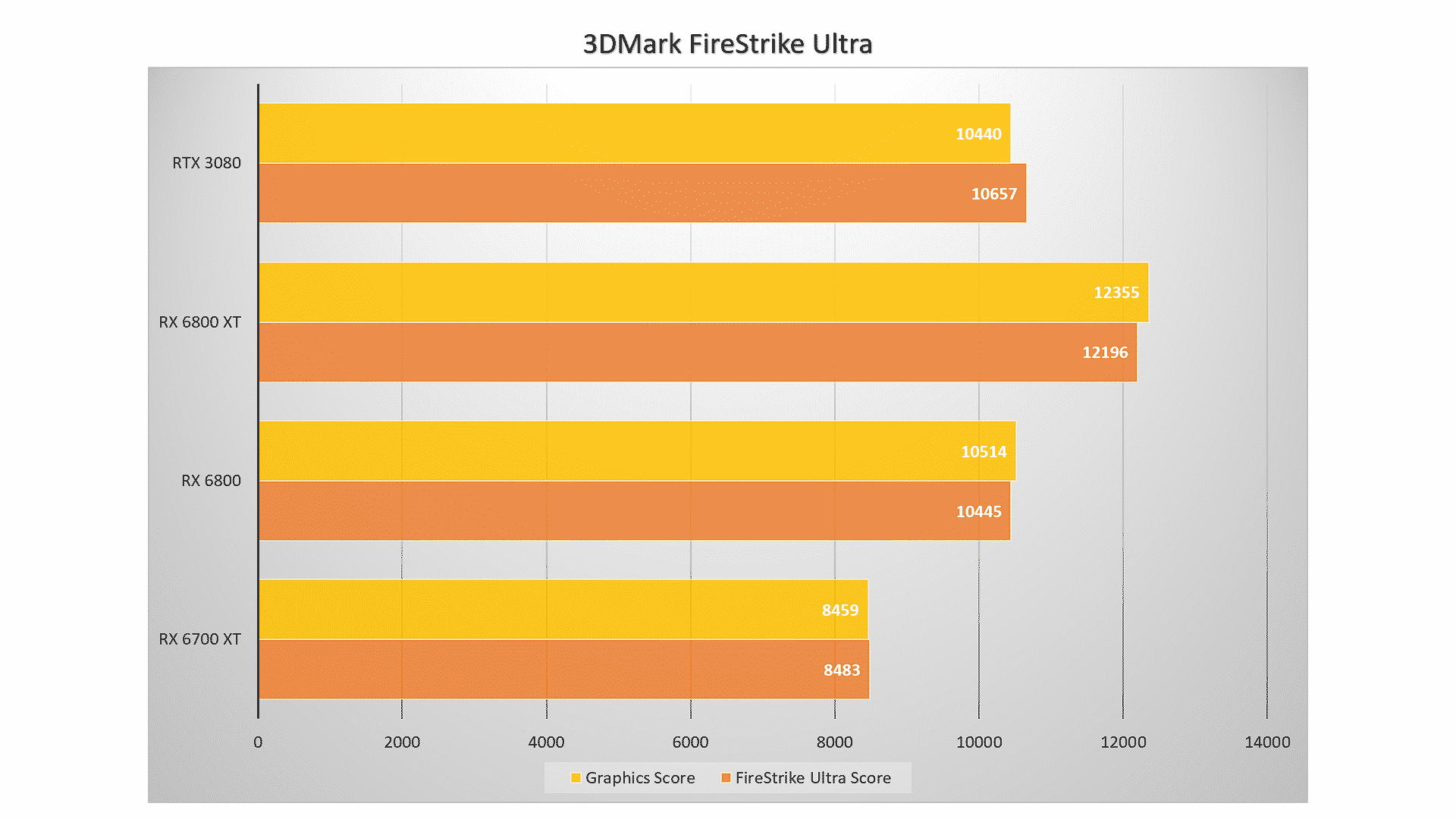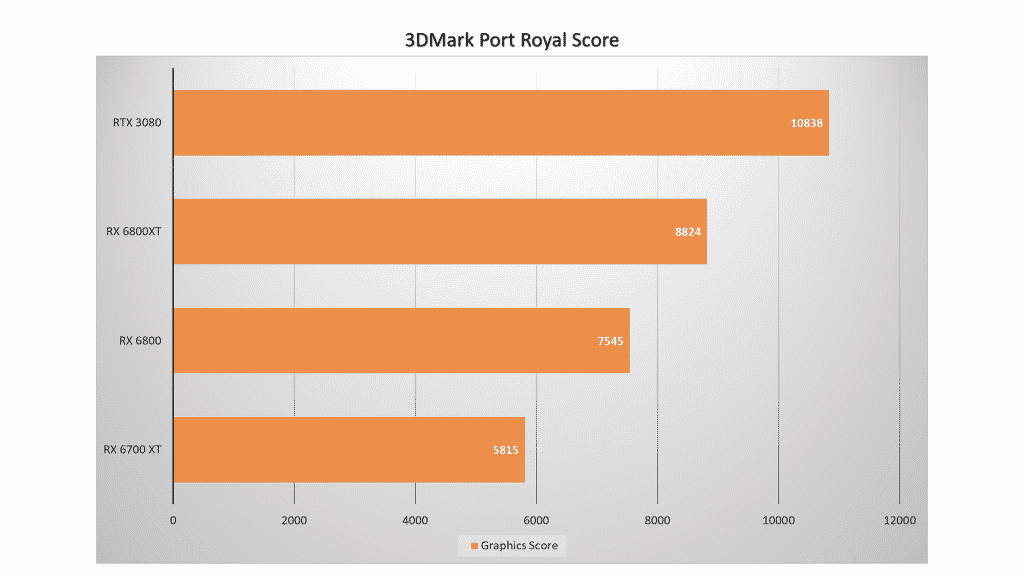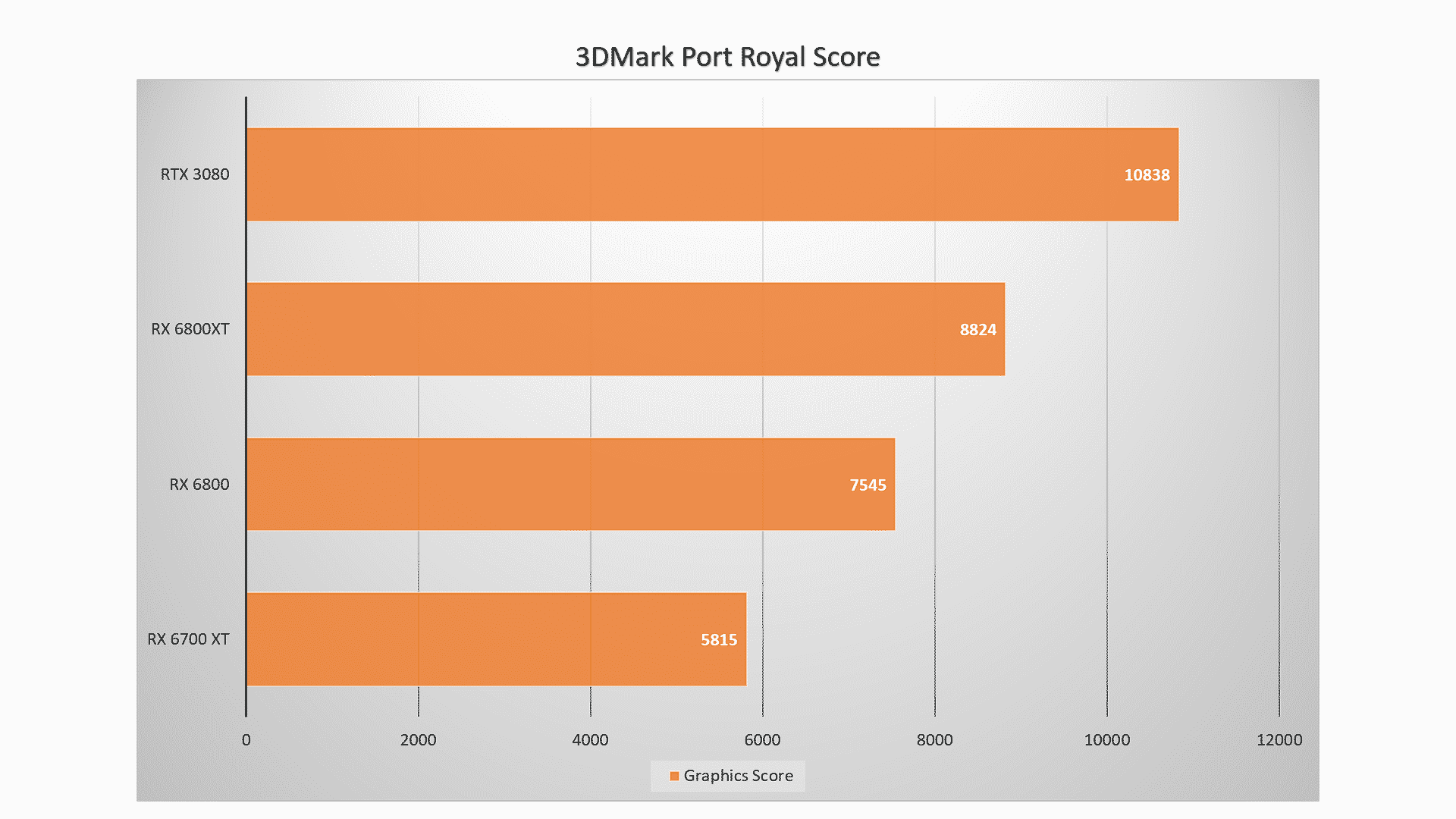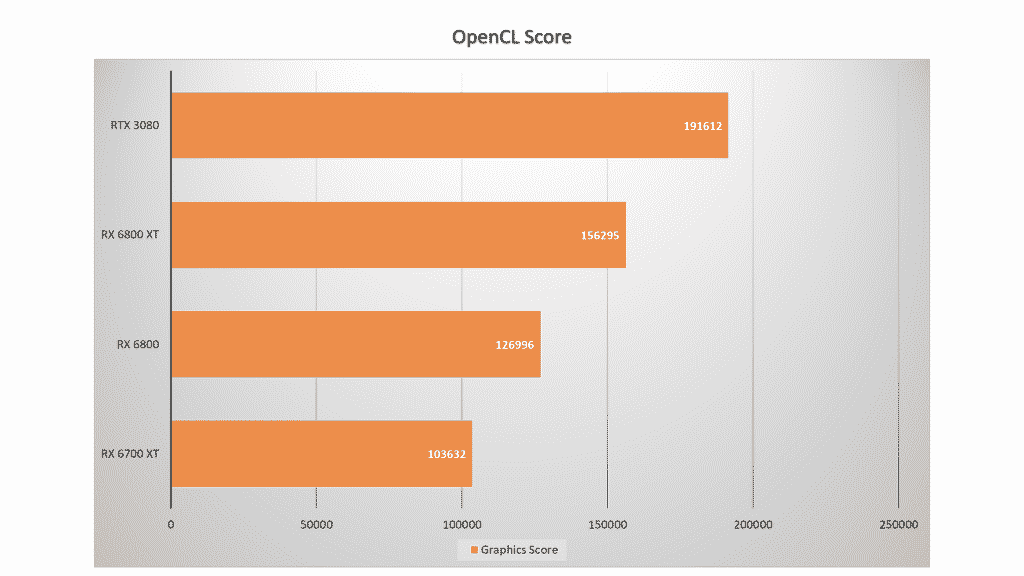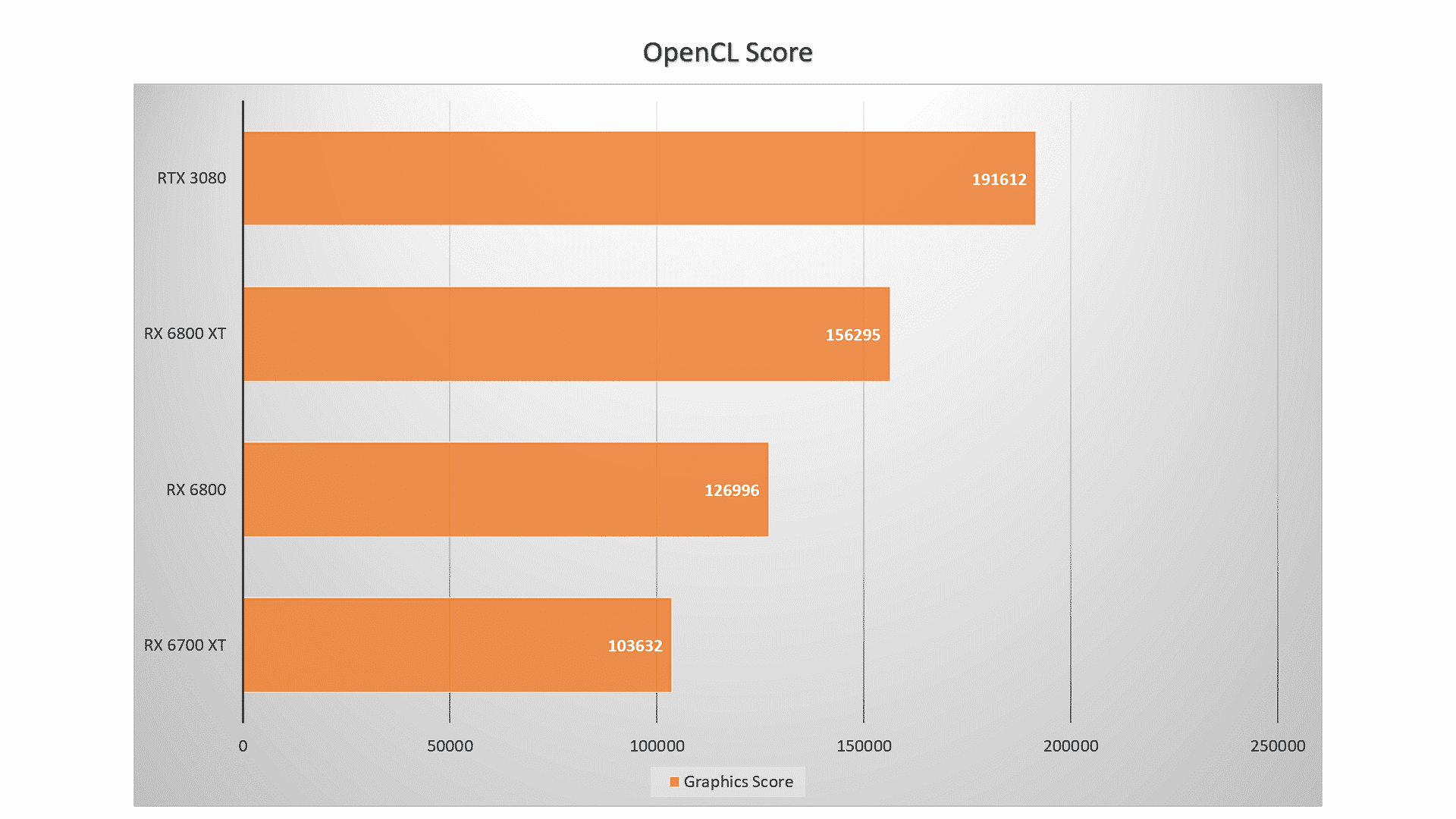 AMD has always been a great choice for productivity-centric people, and the RX 6700 XT performs quite well in all of these benchmarks. However, much like the RX 6800 series cards, the new 1440p GPU also struggles in Ray tracing as we see the card struggle and delivering half the score of RTX 3080 in the 3DMark Port Royal test.
However, if you are both a gamer and want to work on productivity workloads, the RX 6700 XT won't disappoint you at all. The extra amount of VRAM can be used by many productivity applications and impact if you are willing to spend enough for the RX 6700 XT, so a win-win situation from both perspectives.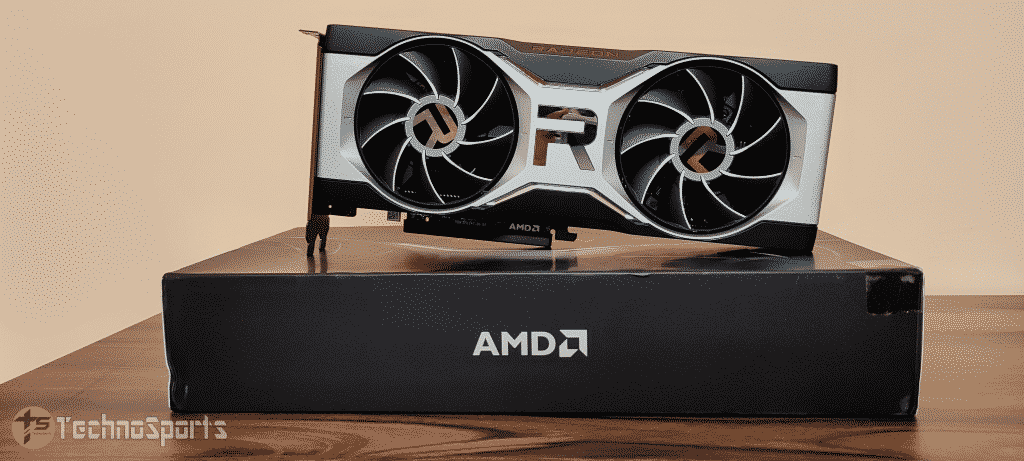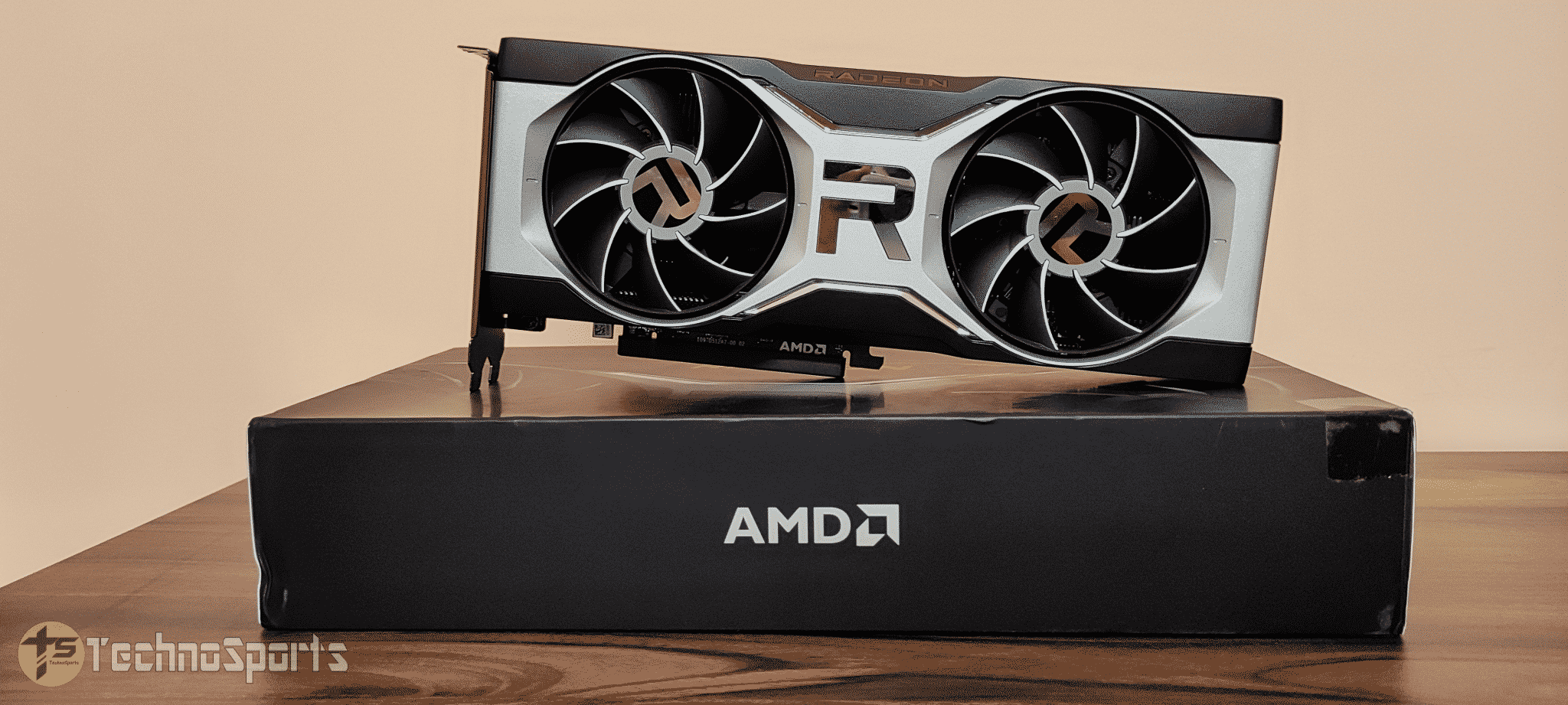 Gaming
In gaming, the RX 6700 XT is targeted towards 1440p gaming and does deliver good frame rates in modern triple-A and eSports titles. However, NVIDIA enjoys its own creation i.e. DLSS, which gives them a slight advantage as well as a wide number of games with NVIDIA RTX support.
AMD enjoys its tech like Smart Access Memory that gives an edge over its competitors if you have both a Ryzen CPU and a Radeon GPU. I did turn the feature on with the Ryzen 9 5900X and here are the benchmarks of all the modern games at different settings: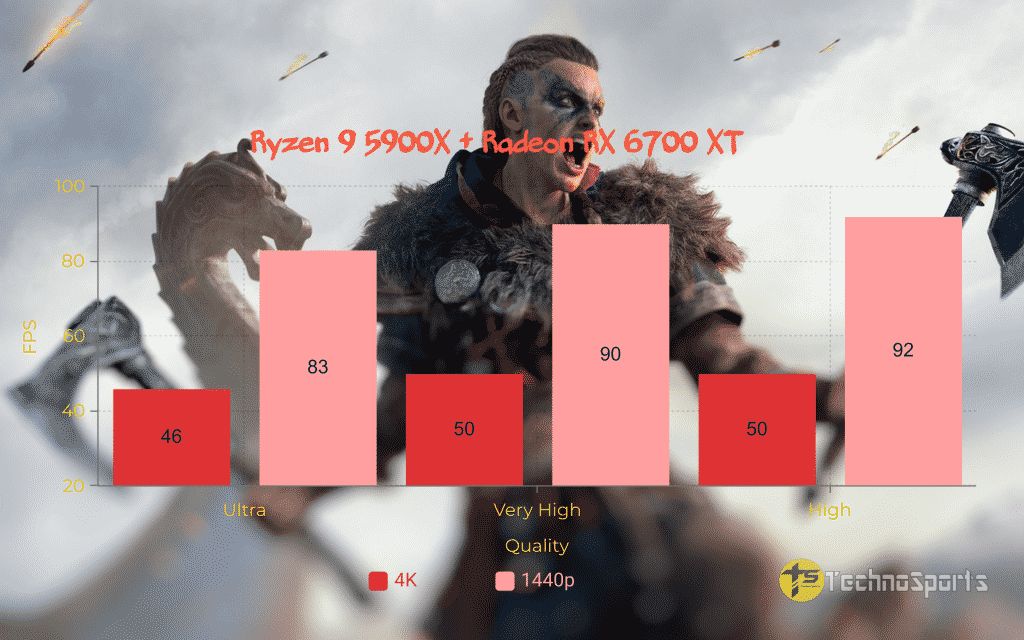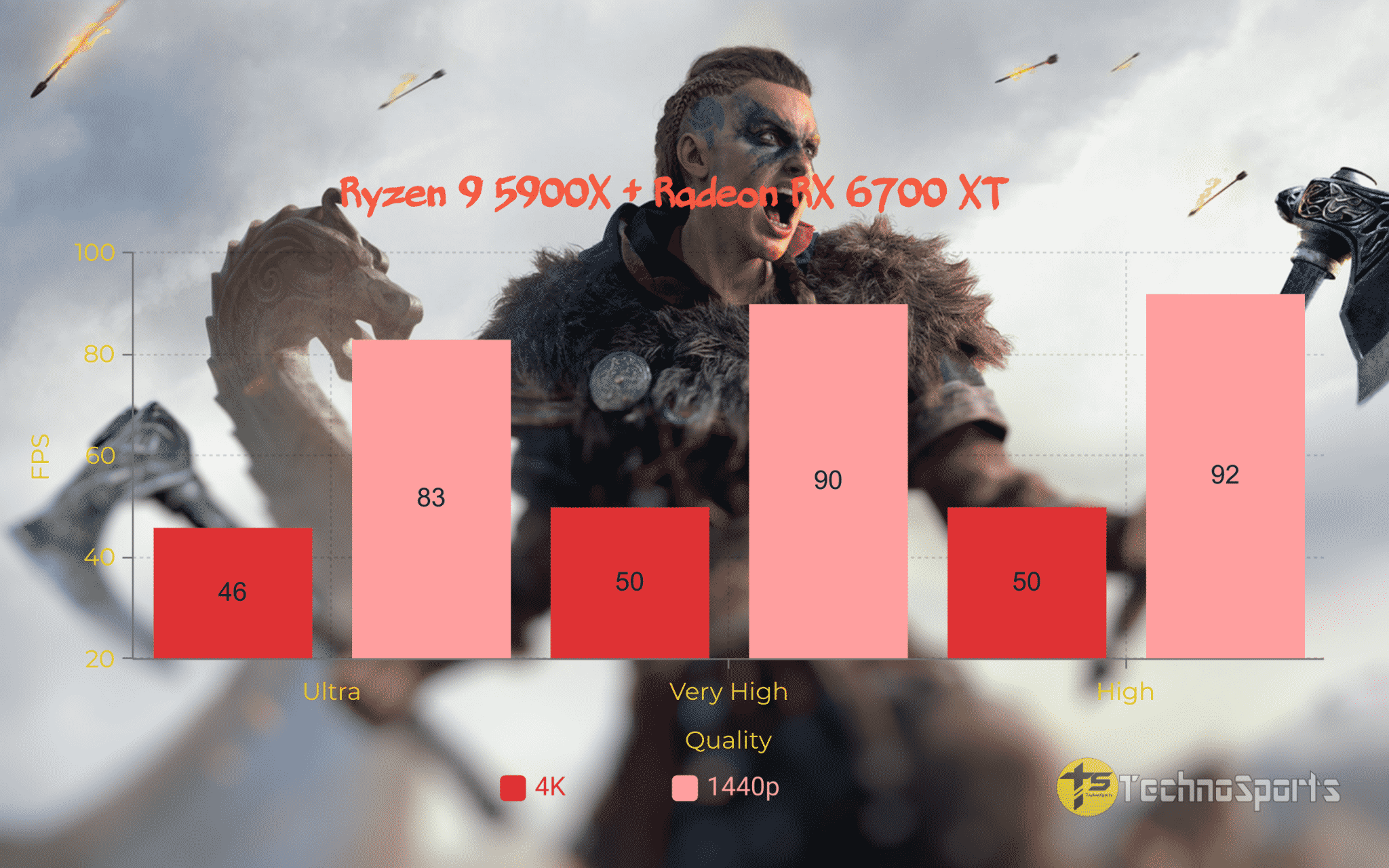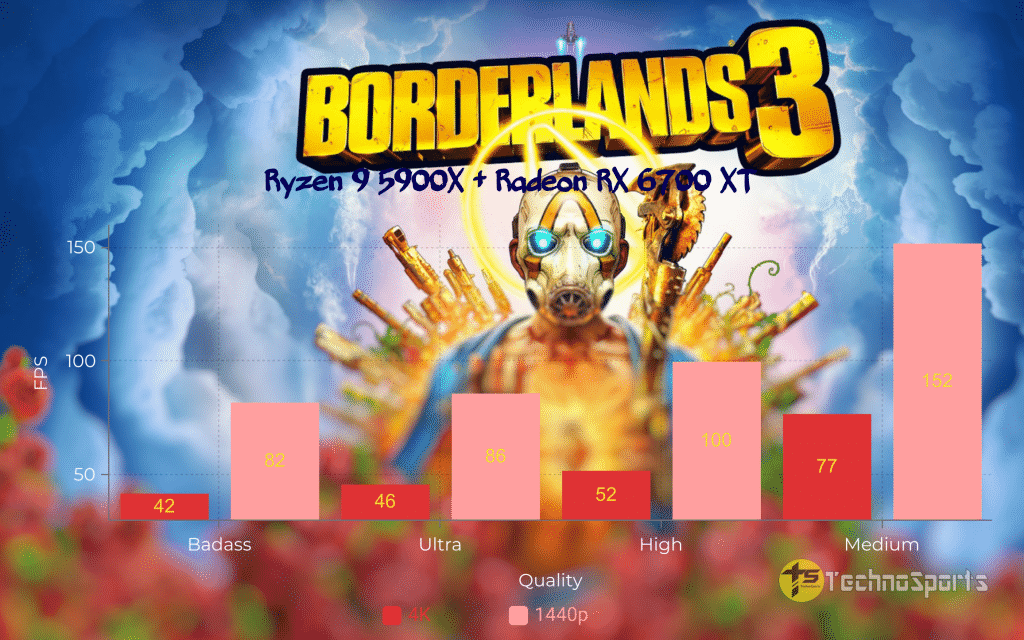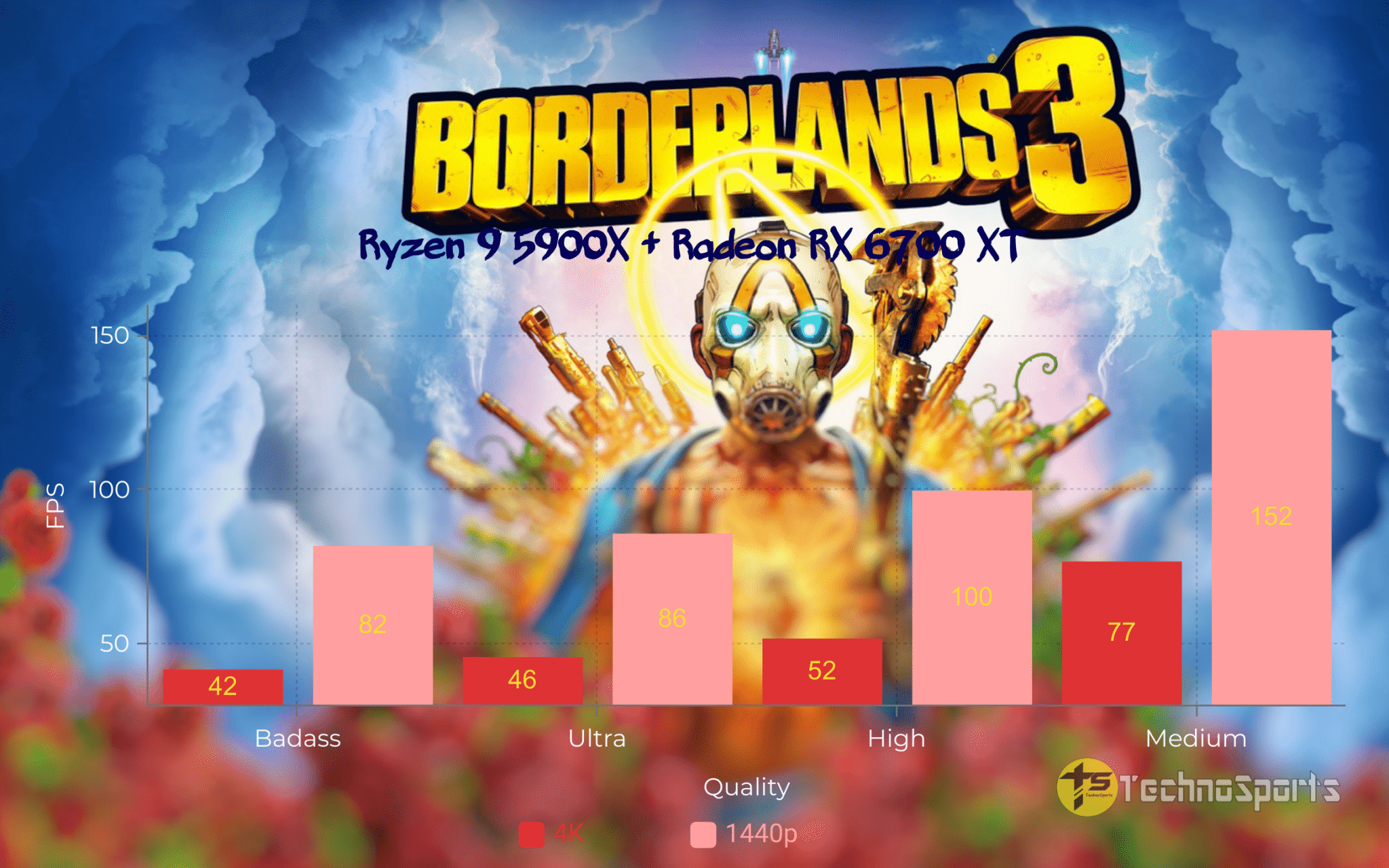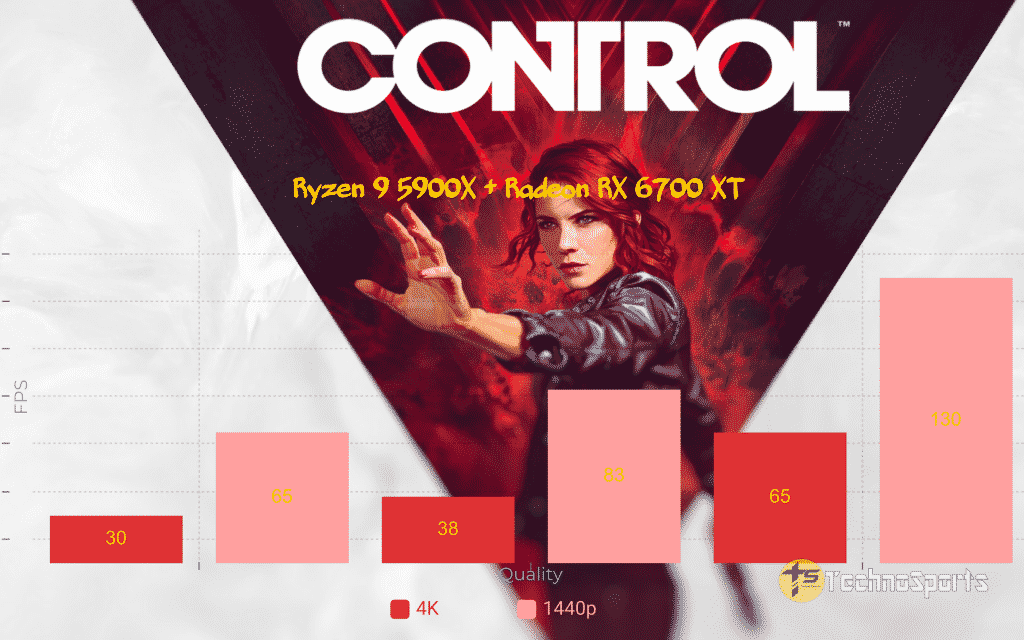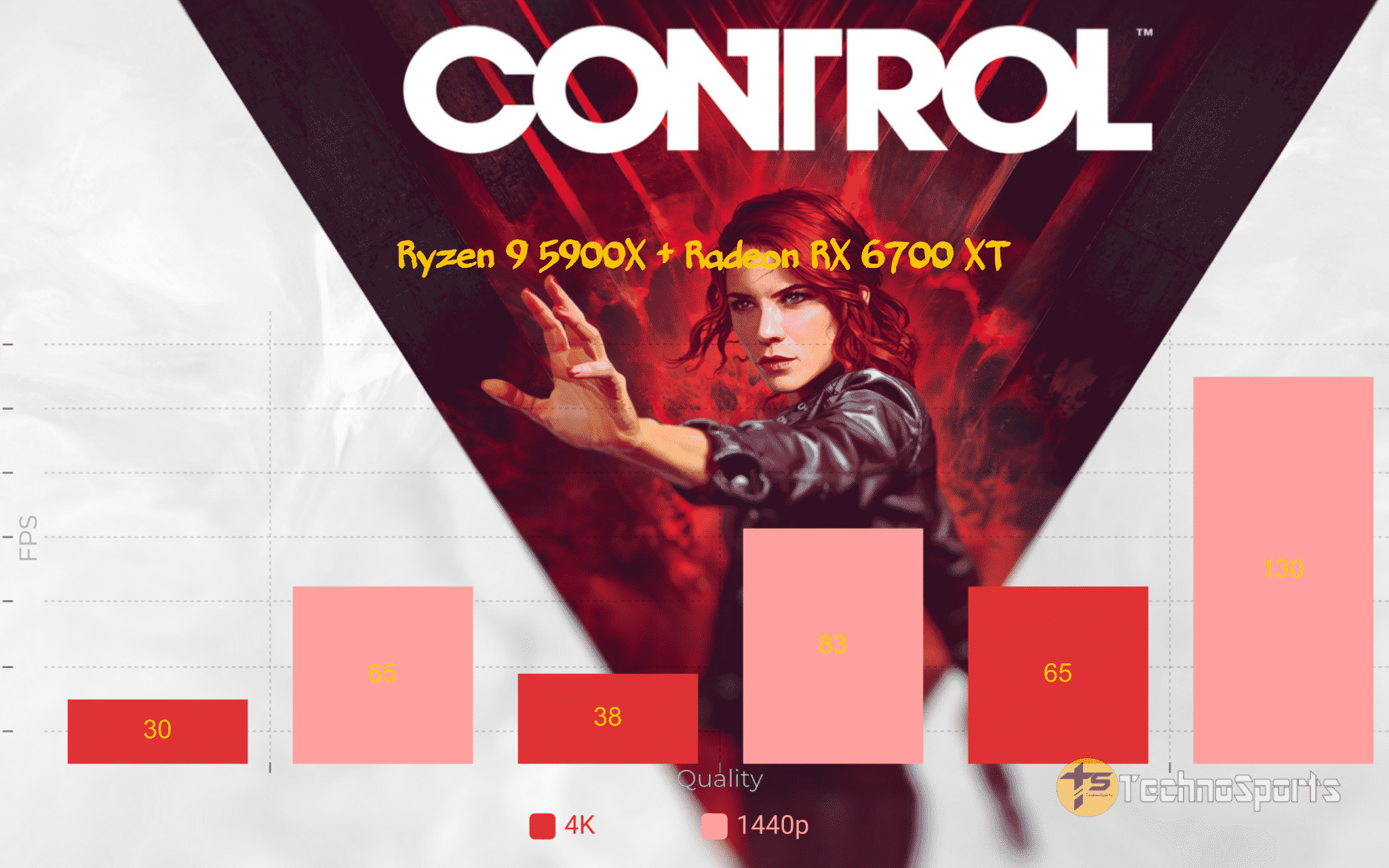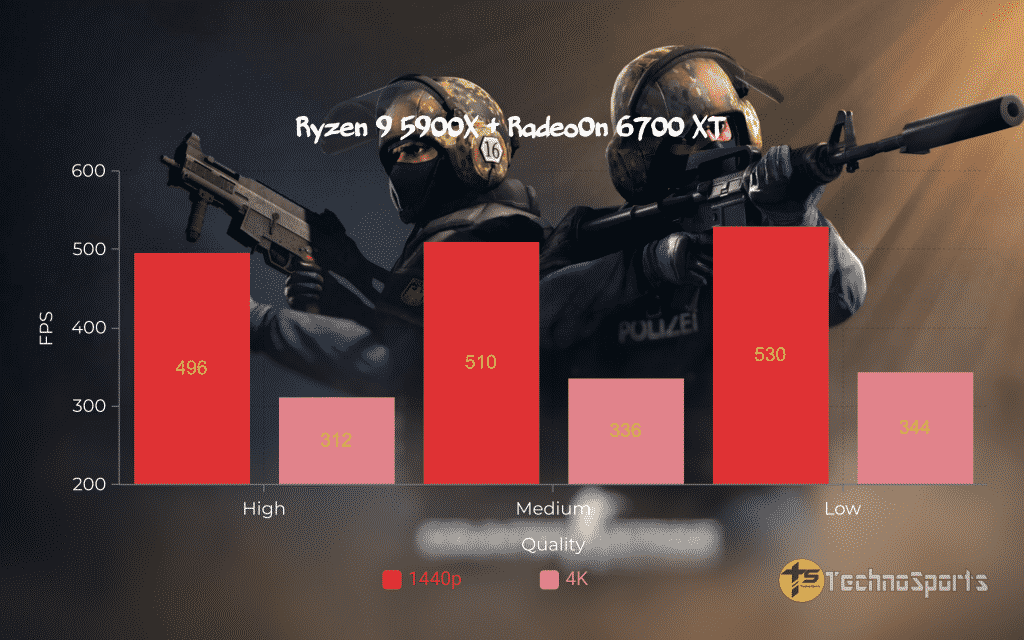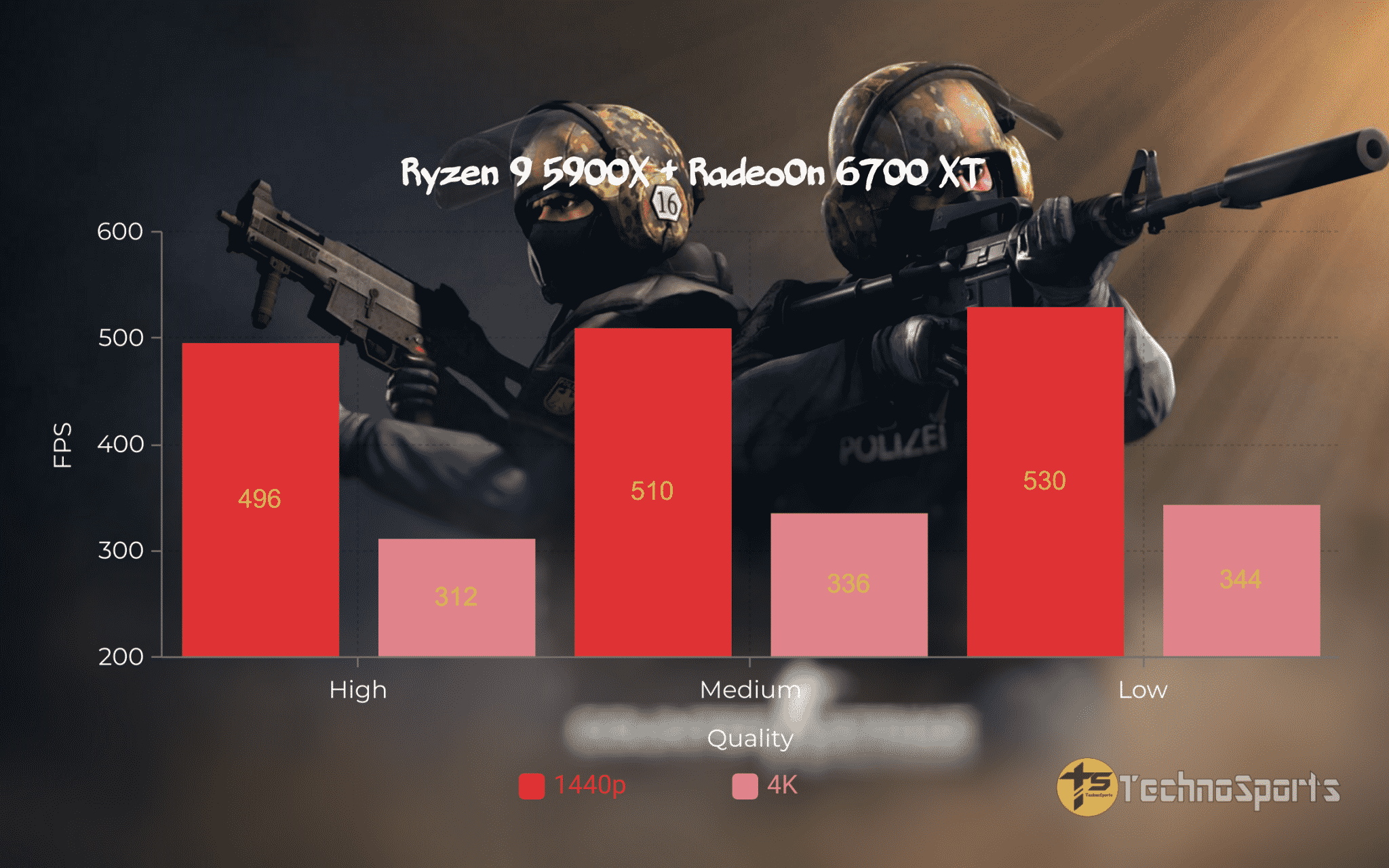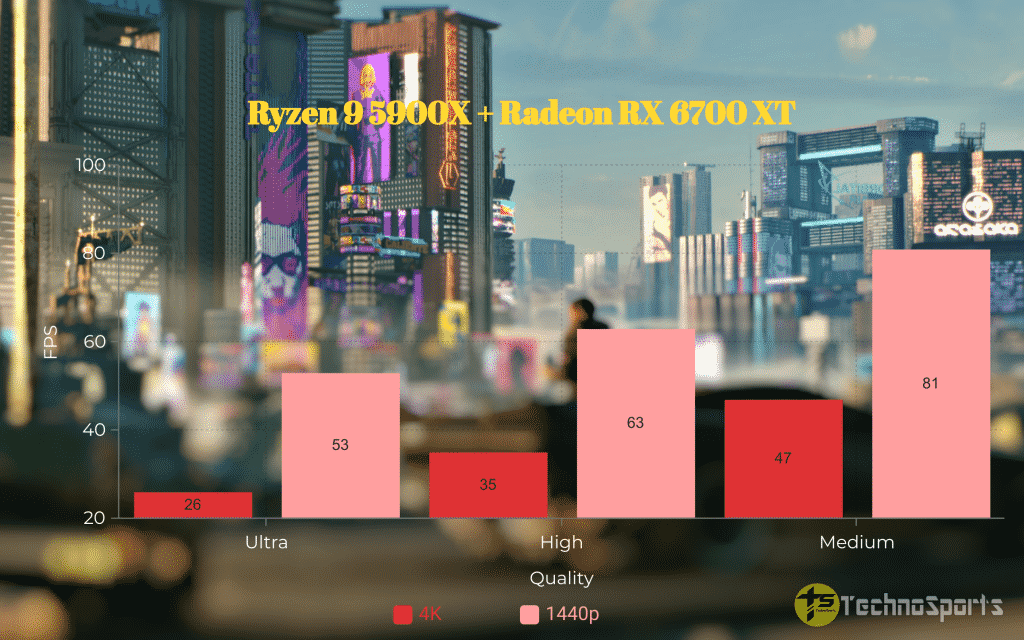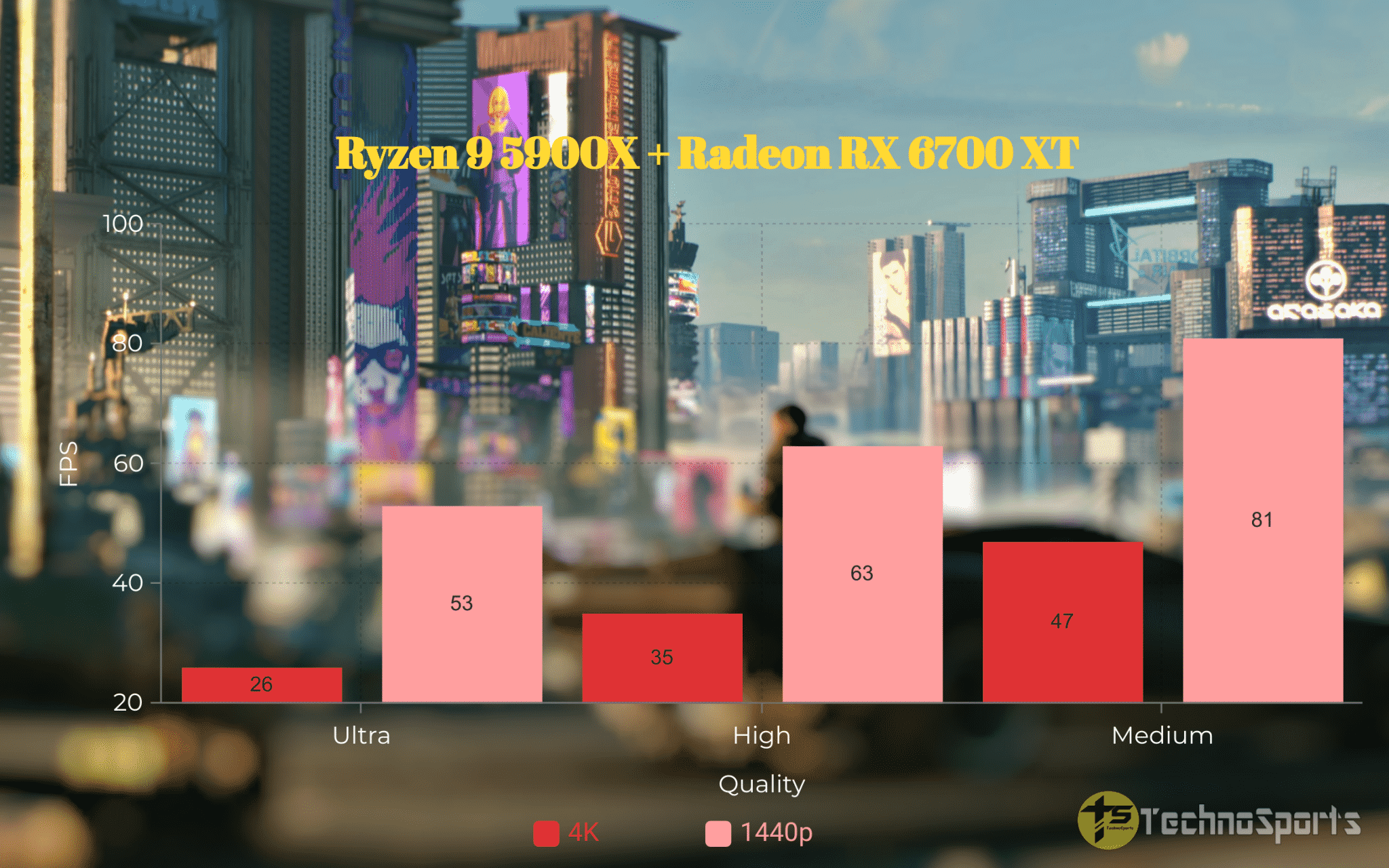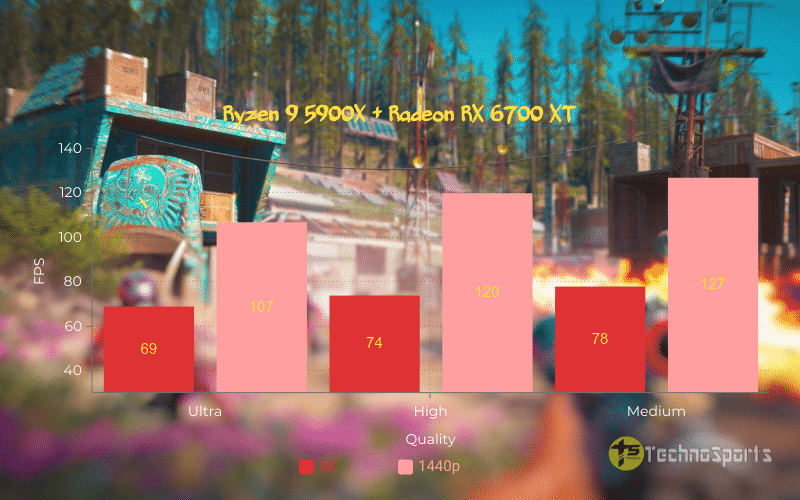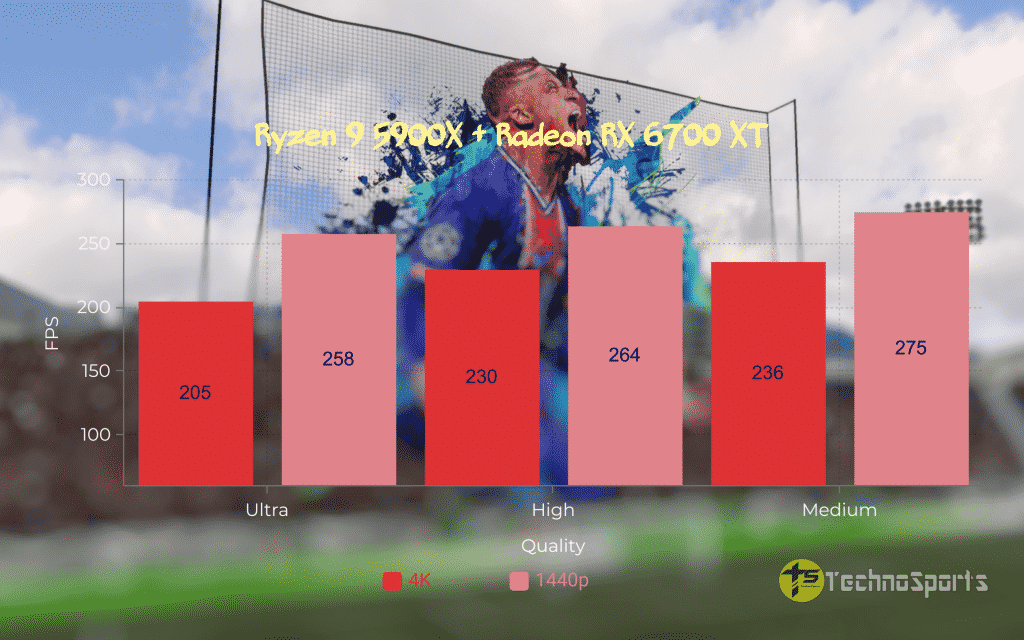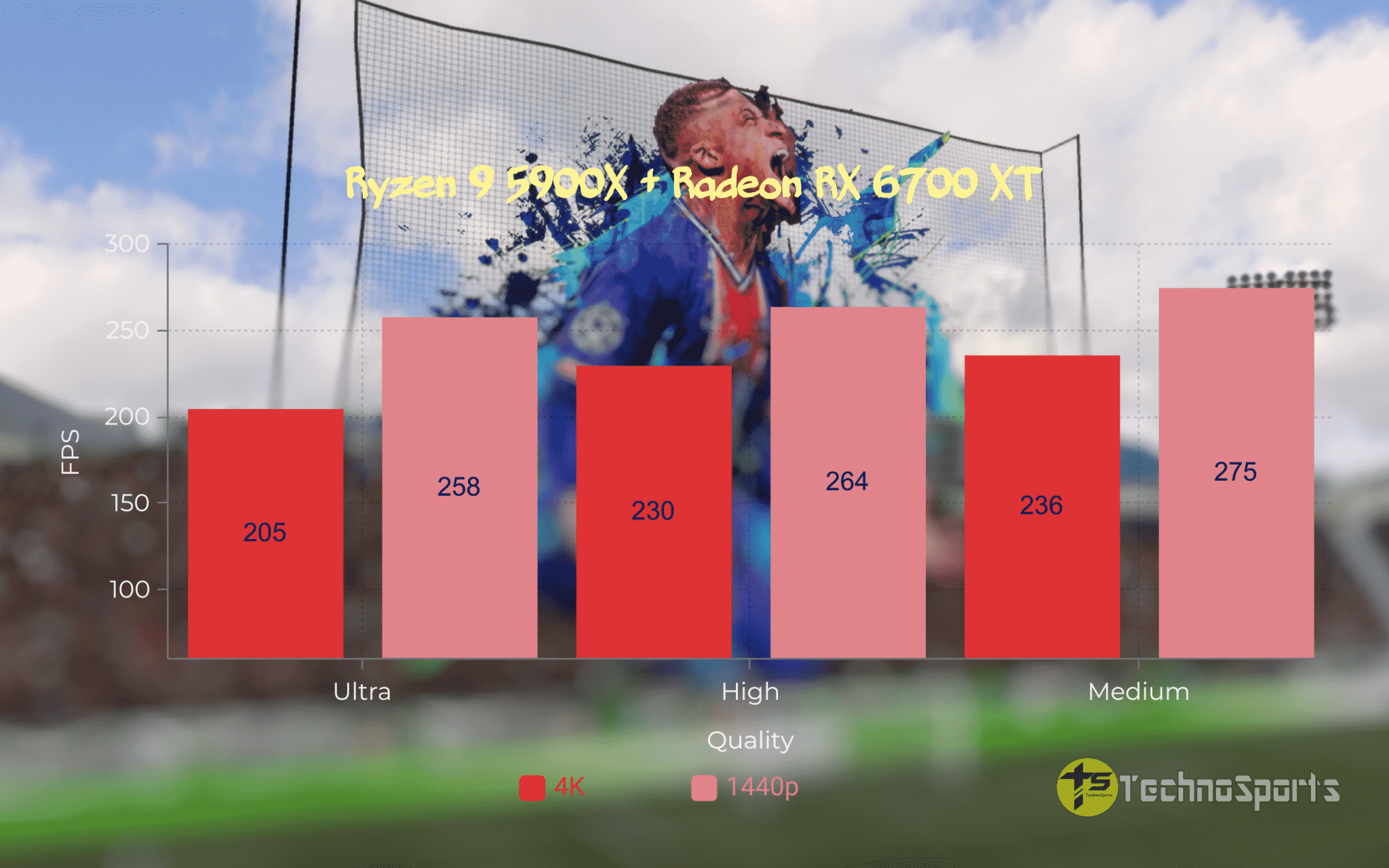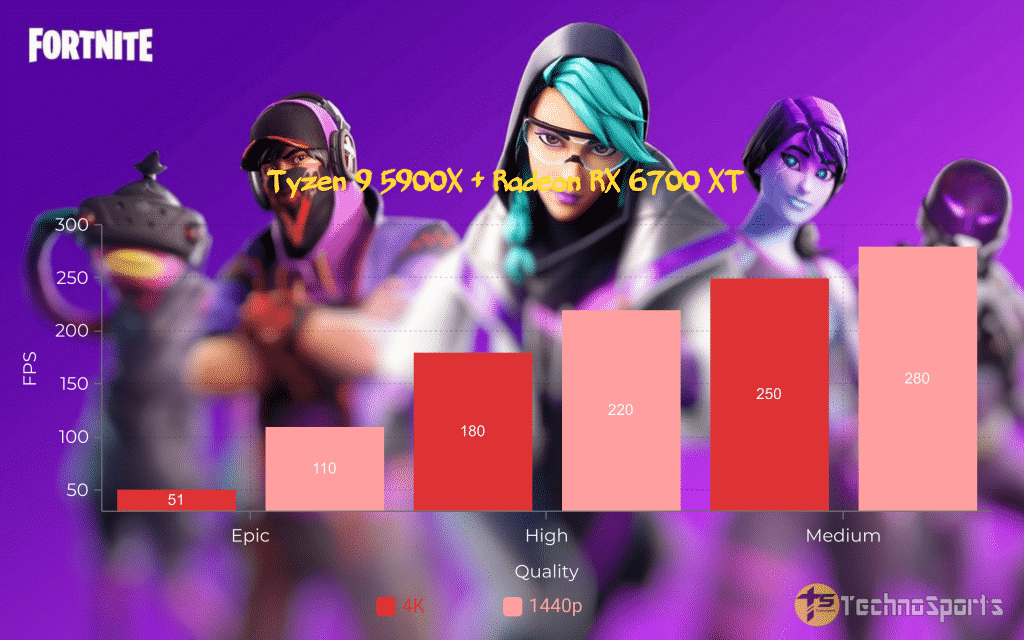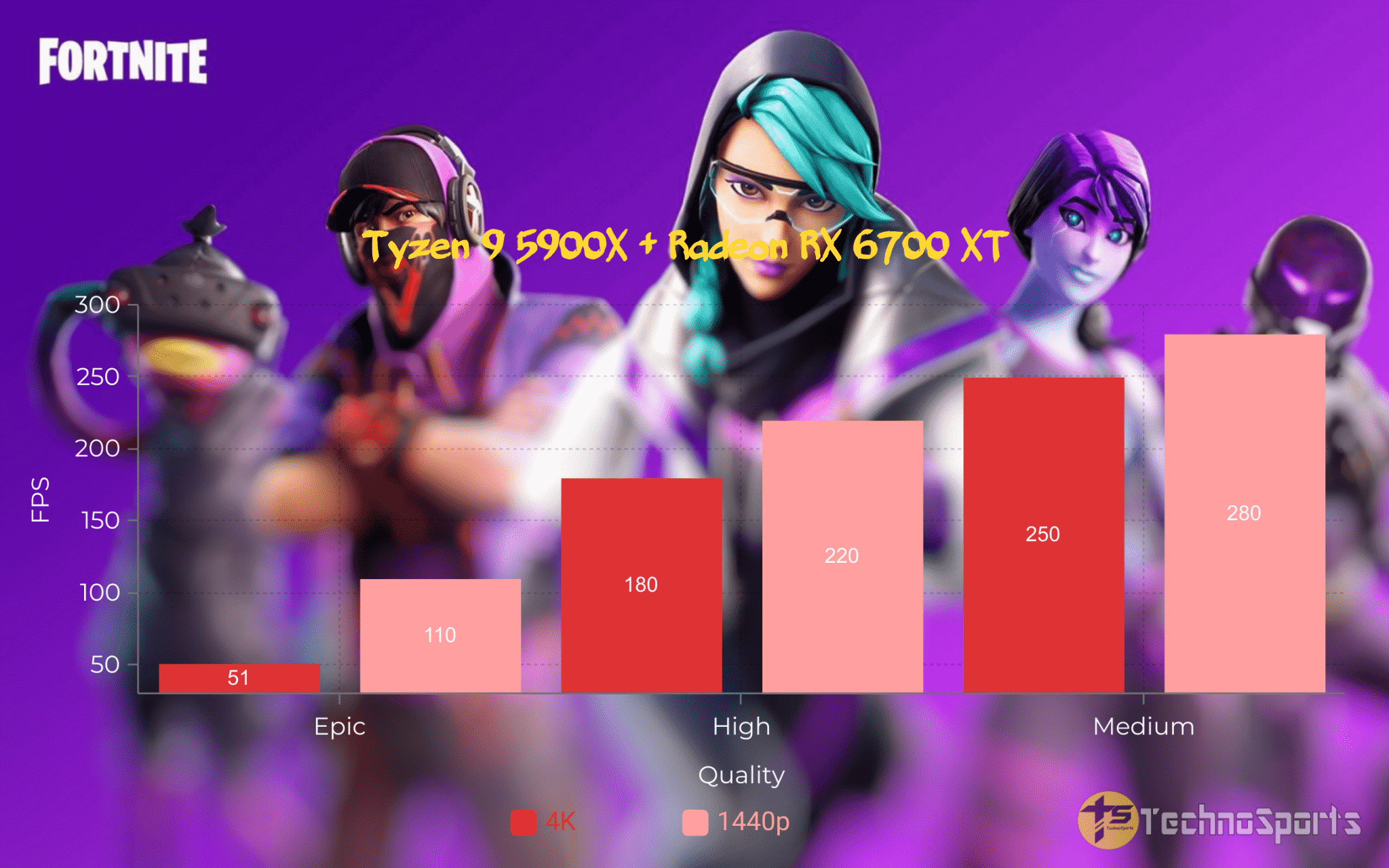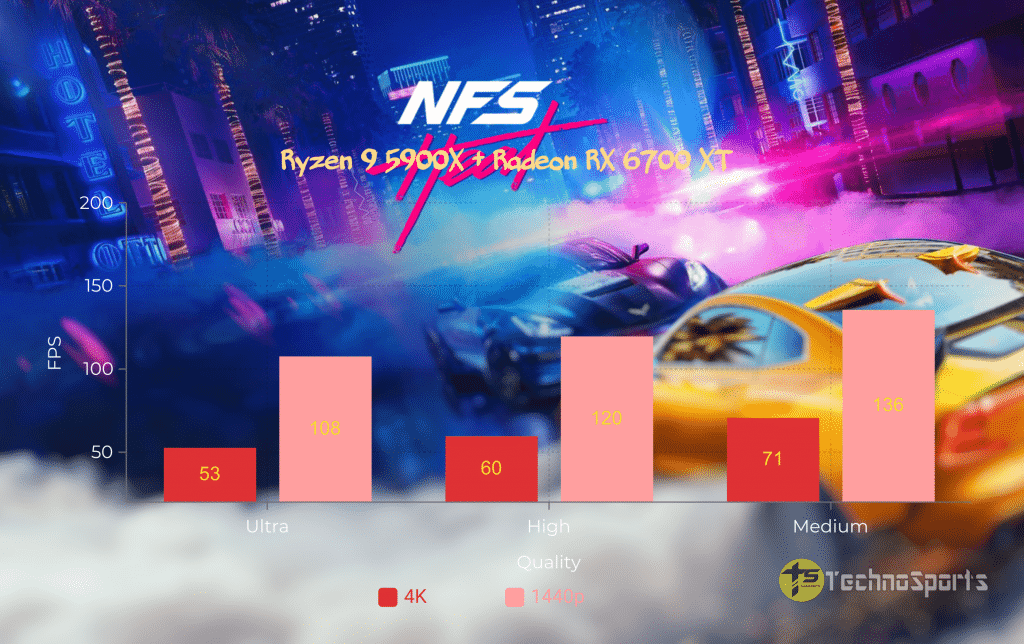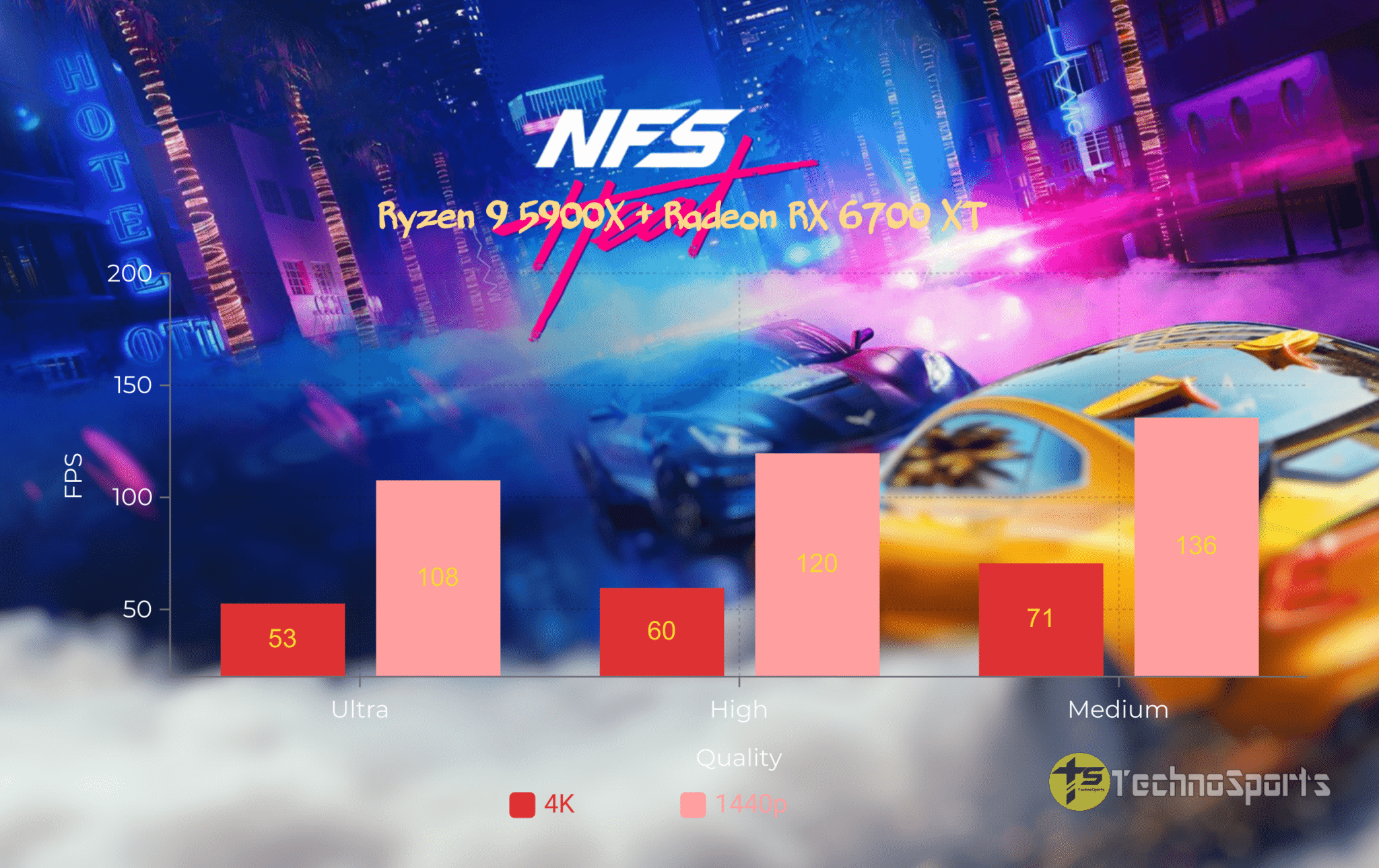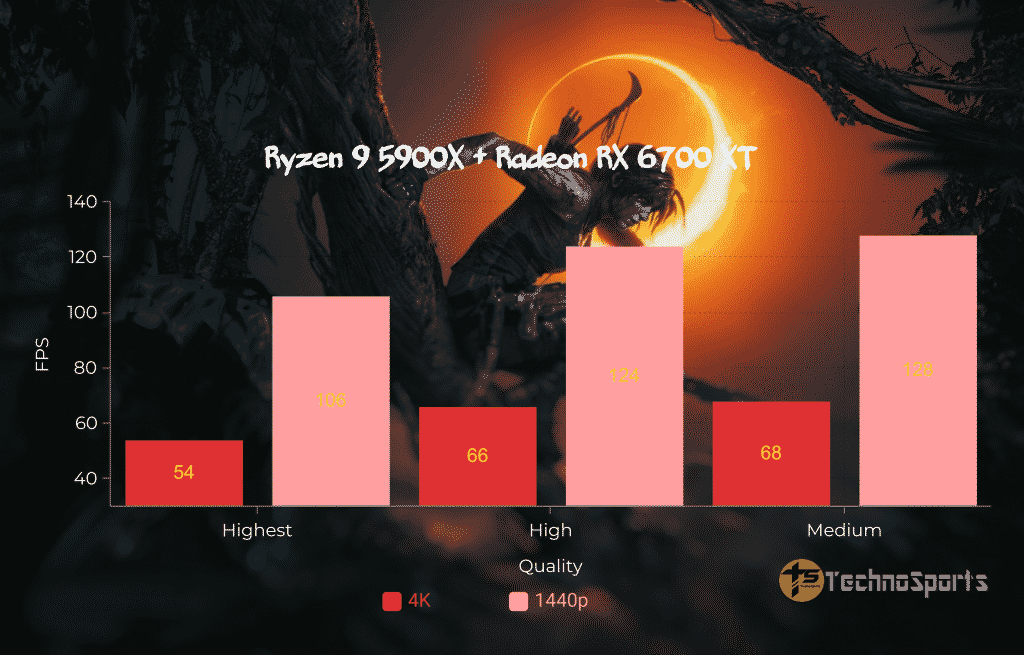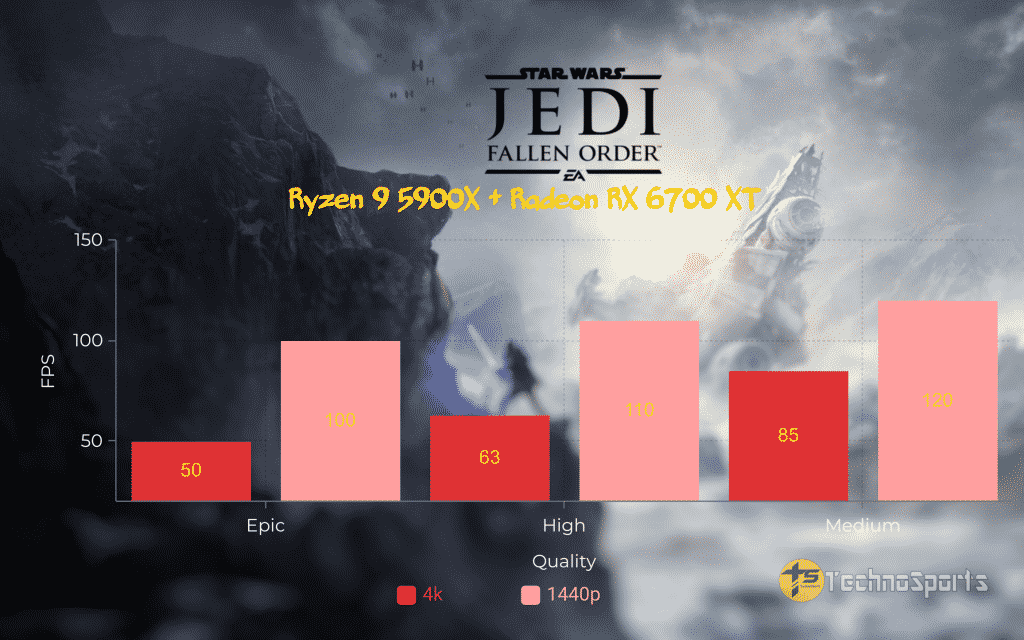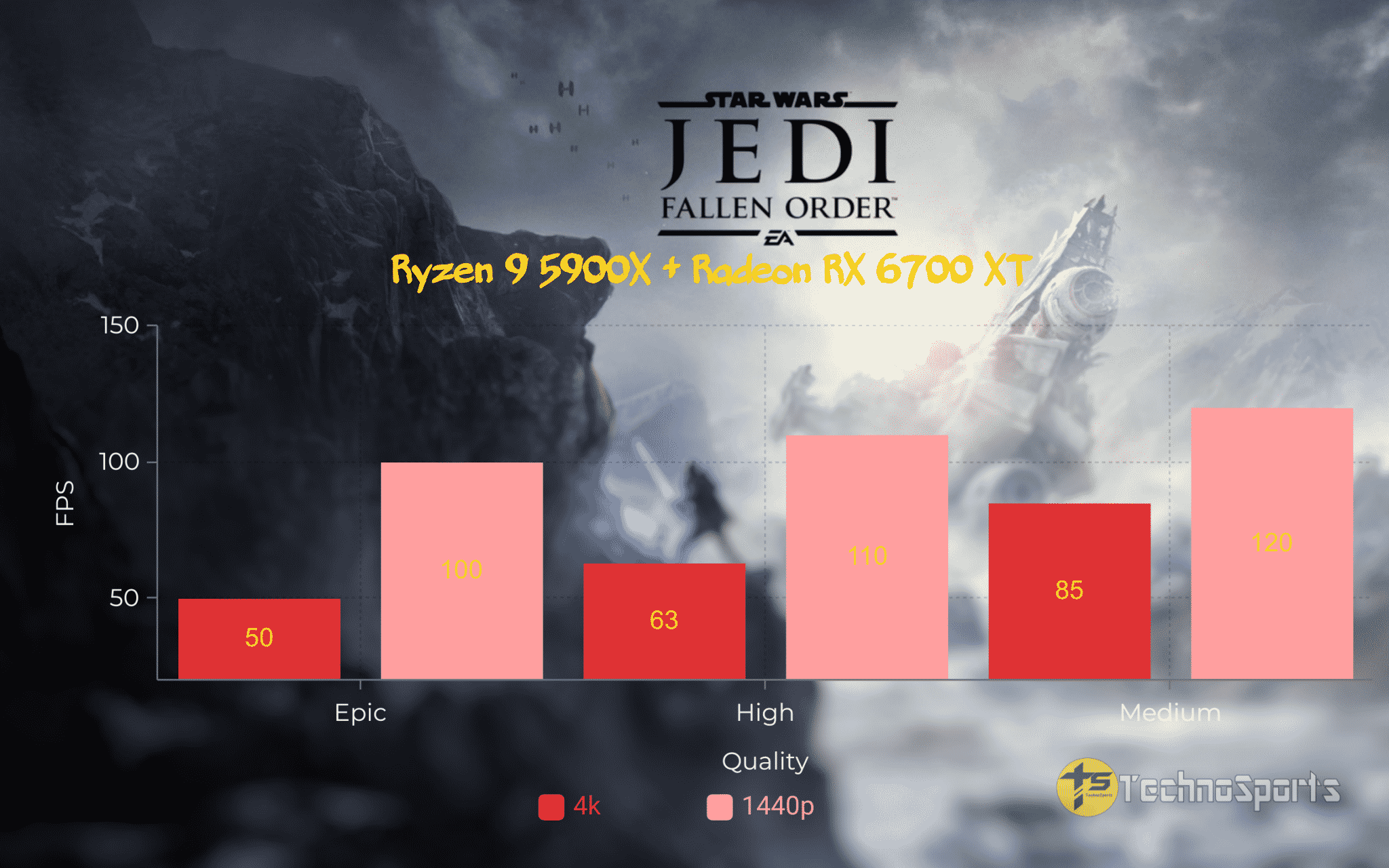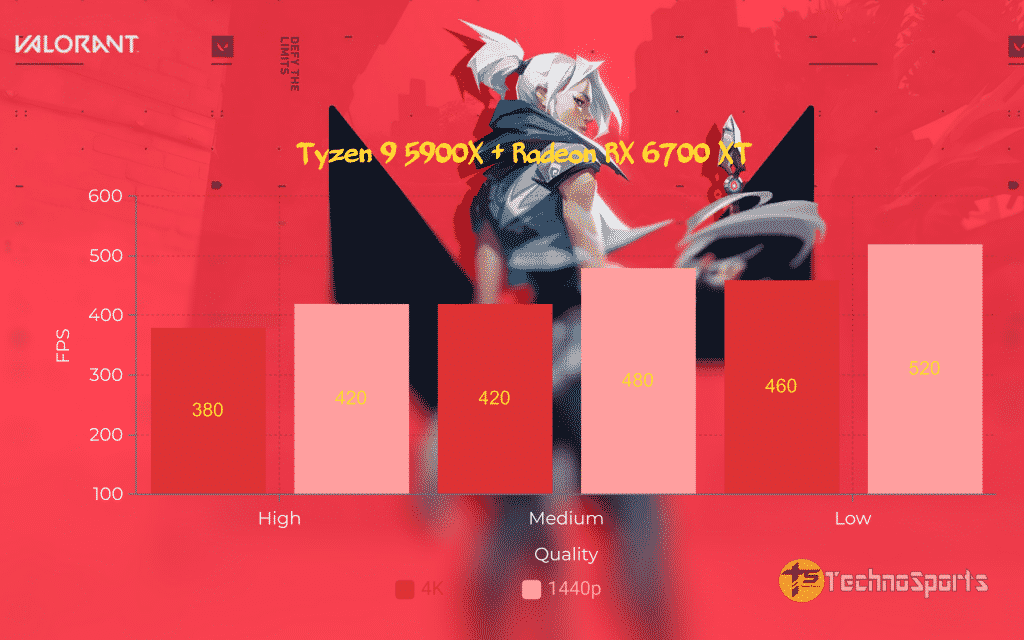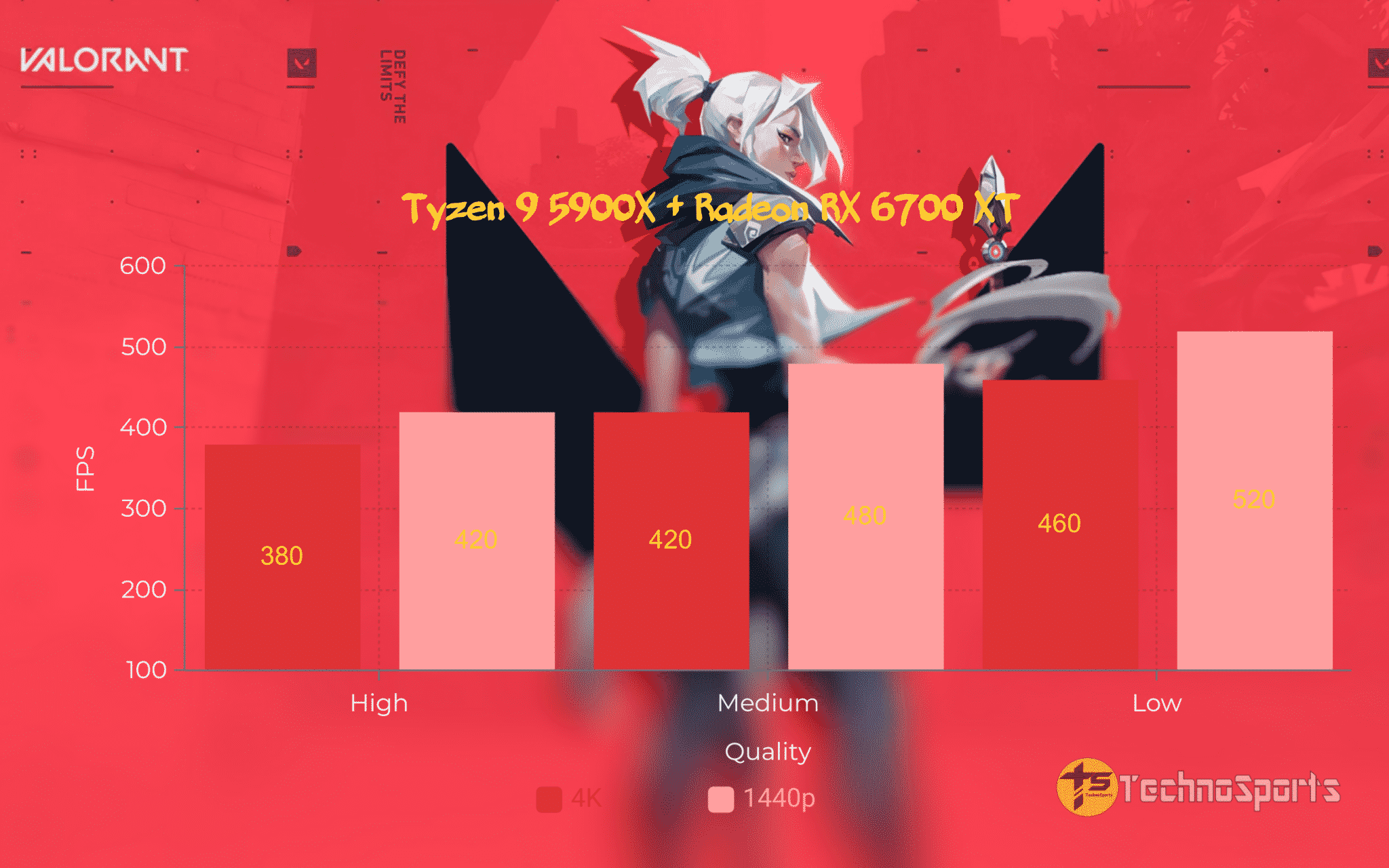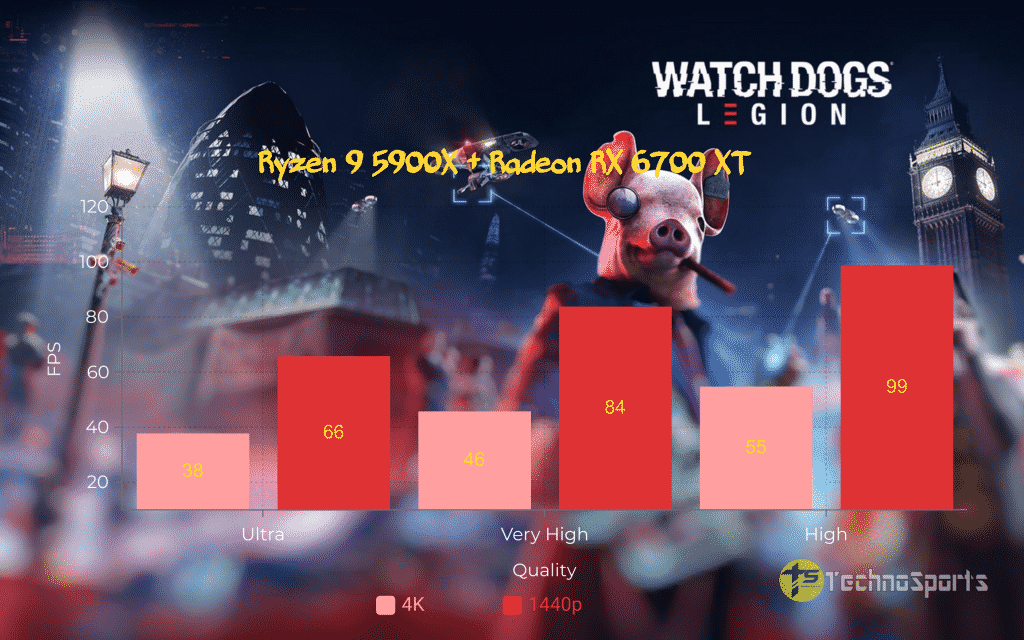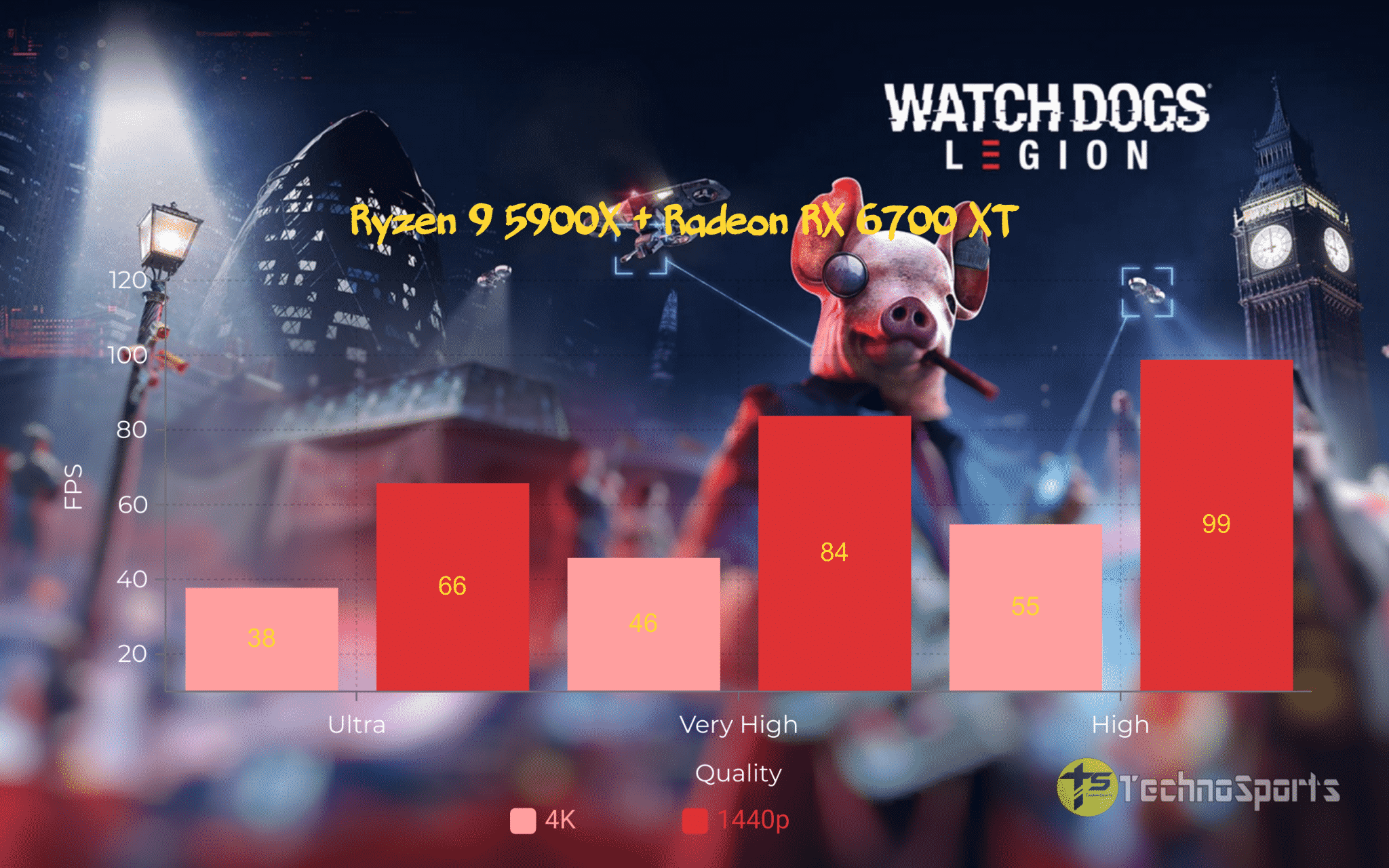 As you see in our benchmarks, paired with a Ryzen CPU or even any Ryzen 5000 series processor and turning on SAM, you get great performance across various games at 1440p. Be it a heavy title like Cyberpunk 2077; you will get 60 FPS at 1440p easily while enjoying hundreds of FPS in eSports titles like CSGO or Valorant.
Our RX 6800 series review also saw AMD has a clear advantage over NVIDIA in raw 1440p gaming performance, but the lack of DLSS sometimes makes things messy for team Red. However, the good news is that AMD is working on a DLSS replacement and will be coming to PC and consoles across a wide range of titles, so we will be waiting to see if these scores improve and how they stack up against NVIDIA.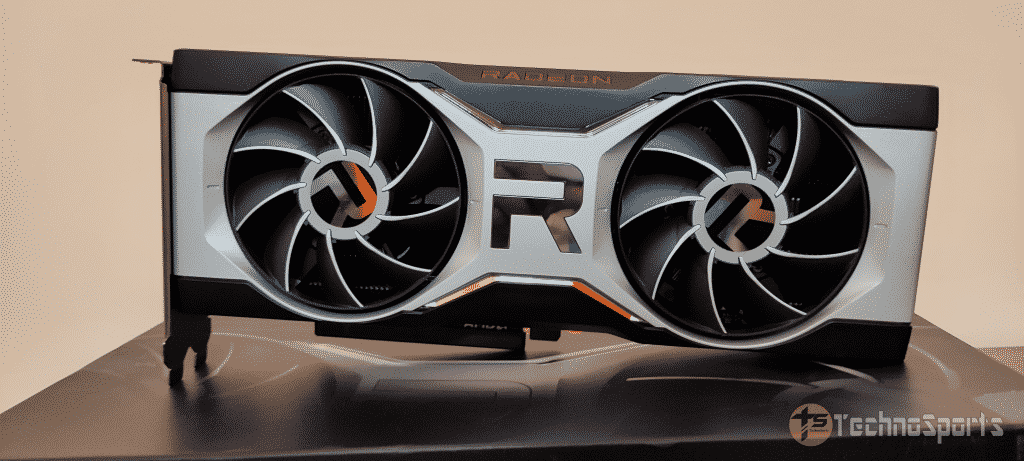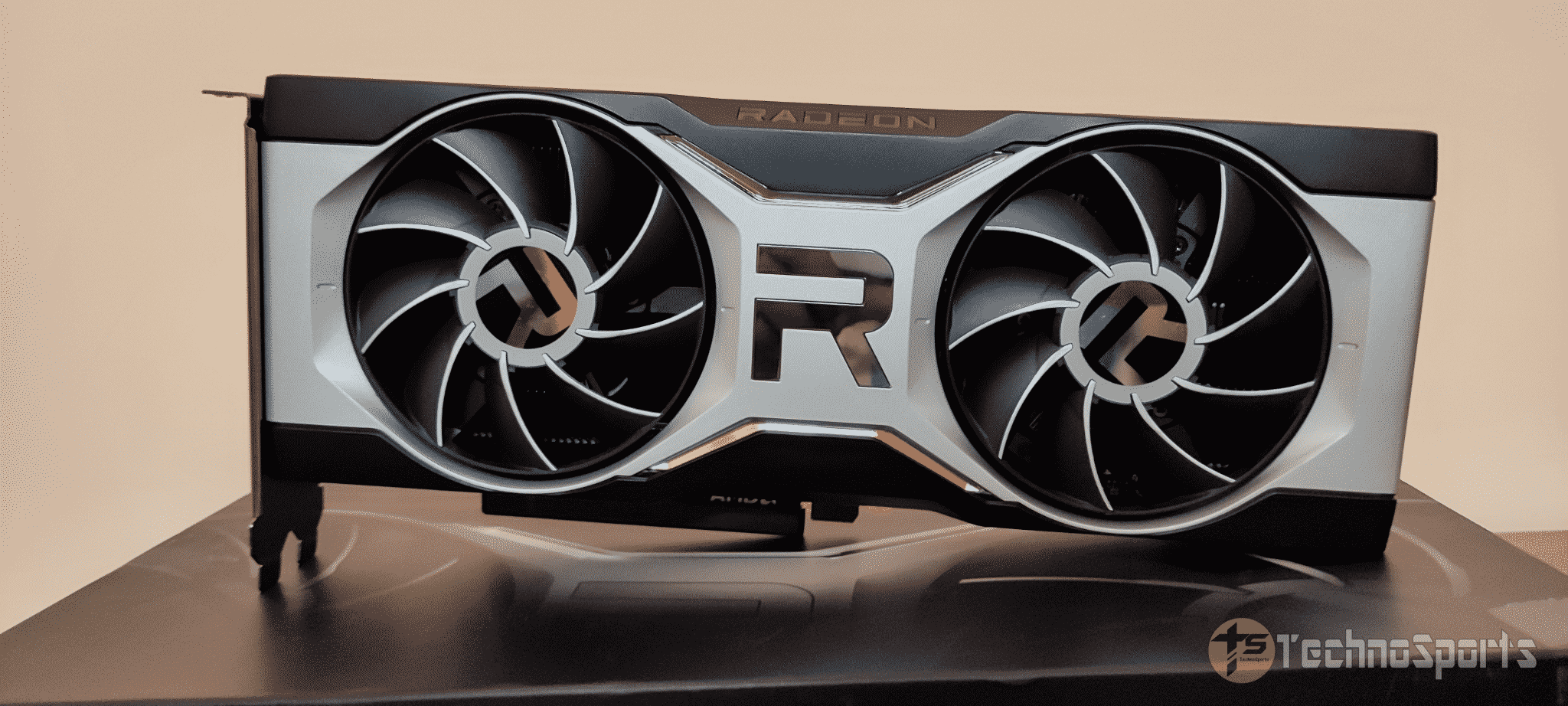 Verdict
AMD has changed the way of gaming with both Ryzen 5000 processors and new RDNA 2 based GPUs. However, it lacks in two aspects against NVIDIA – 1. DLSS and 2. Ray tracing, two are key factors that lack AMD cards, which is why the ray tracing performance is so weak.
The price of these RX 6000 series GPUs isn't low, though, but missing out on these important technologies does keep NVIDIA ahead in terms of gaming.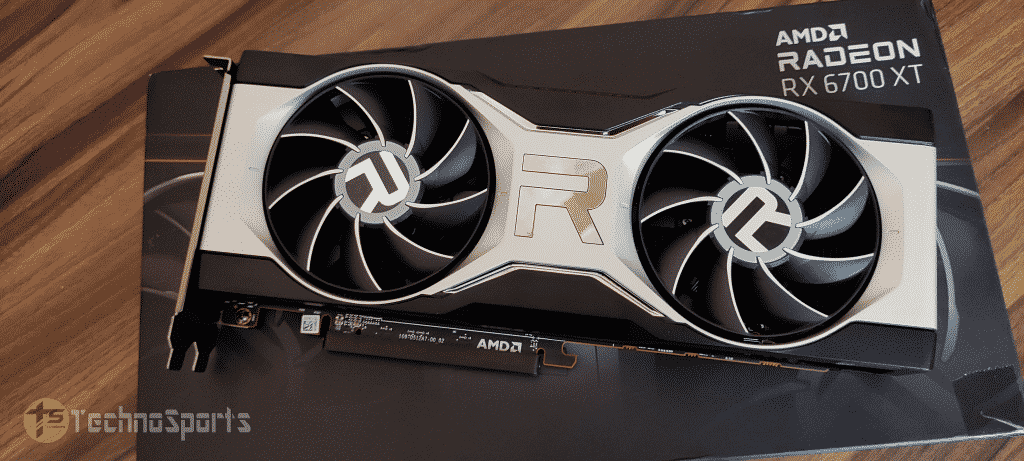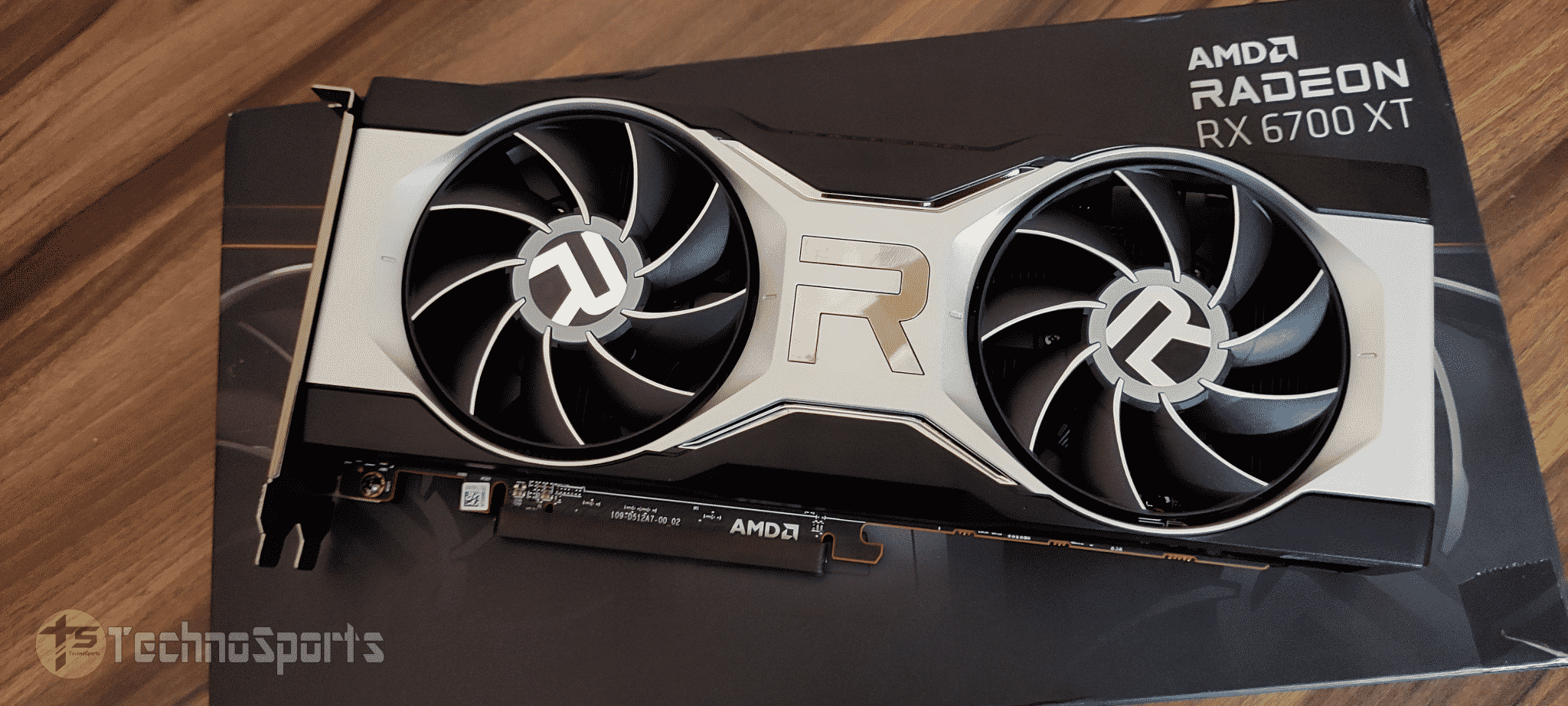 However, the raw gaming performance of the RX 6700 XT is no joke as it delivers the handsome 1440p gaming experience AMD promised. Still, the $479 price tag and the availability issue are a thing that needs to be addressed.
As a whole, for both 1440p gaming and a decent productivity experience, the Radeon RX 6700 XT is a must-have in the mid-range segment. The global chip crisis has affected the availability of these cards, so getting them at MSRP is sadly very tough, so better luck hunting the RX 6700 XT.