Looking for a mechanical gaming keyboard? Razer has a wide range of gaming accessories, and their mechanical gaming keyboards are great for both typing lovers and gamers.
However, they are very costly but worth the money spent, so if you have been hunting one for yourself, you should definitely check out theRazer Huntsman Elite Gaming Keyboard.
It costs around $199.99, but you can get it now for just $159.99 on Amazon, and the offer is a limited period one.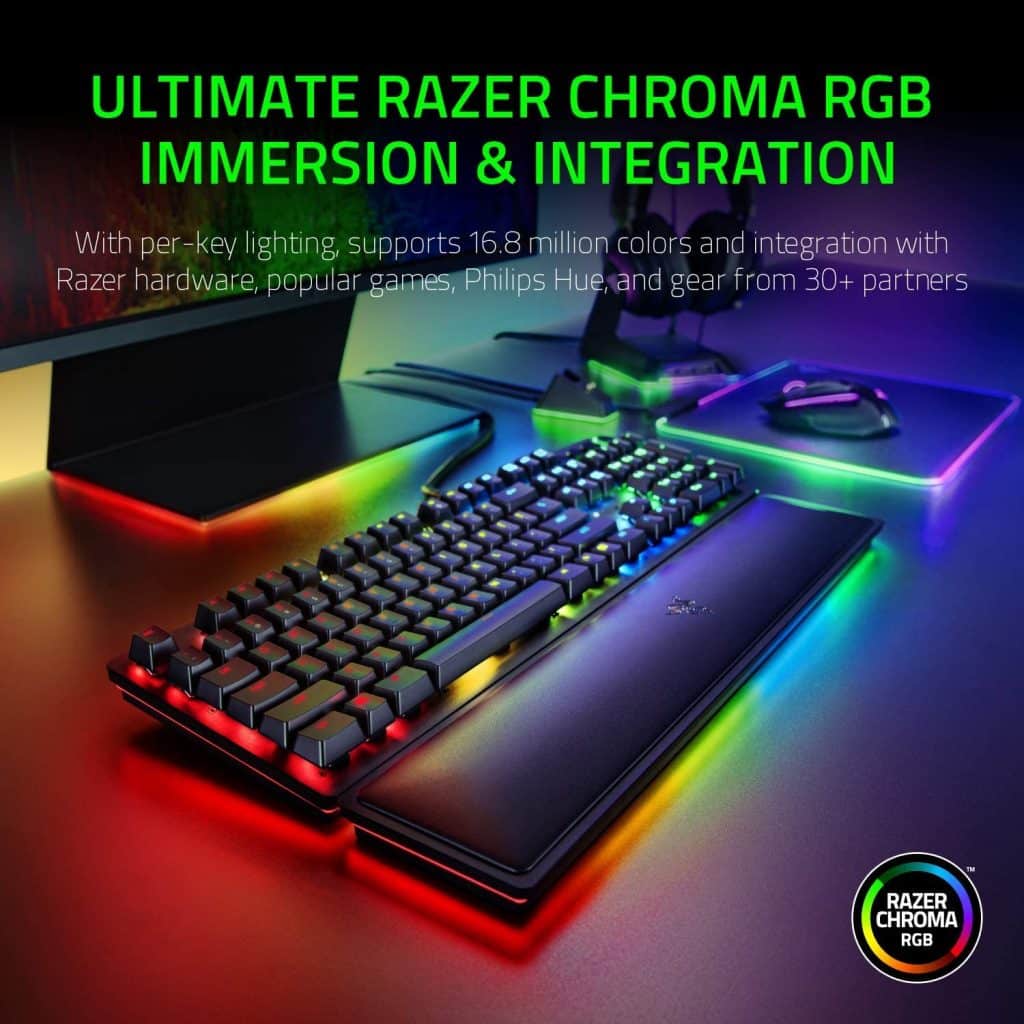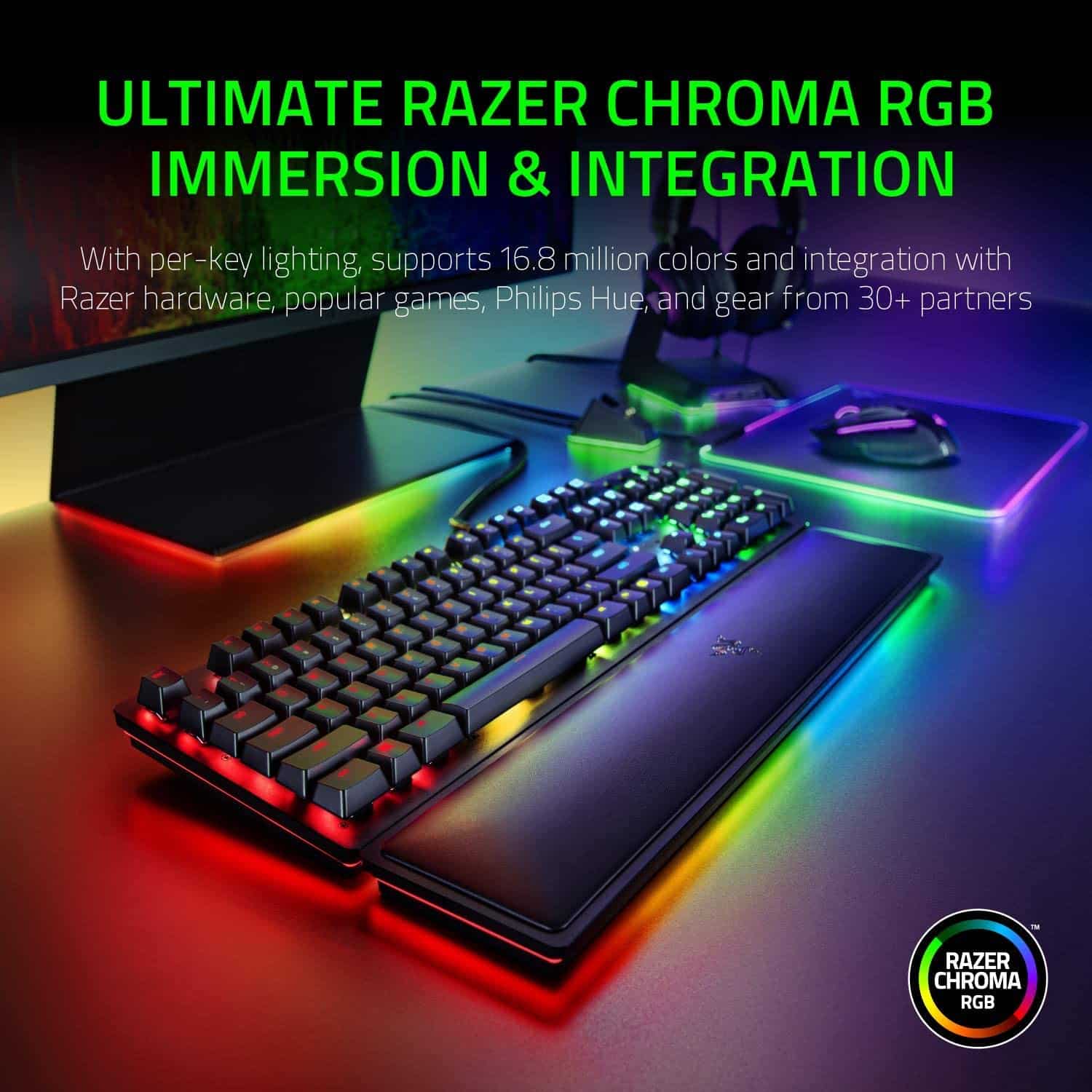 Specifications
Faster Than Legacy Mechanical Switches: Razer Optical switches use light-based actuation, registering key presses at the speed of light (30% shorter actuation distance than other clicky switches at 1.5 millimeters) with satisfying, clicky feedback
Ultimate Personalization & Gaming Immersion with Razer Chroma: Fully syncs with popular games, Razer hardware, Philips Hue, and gear from 30+ partners; supports 16.8 million colors on individually backlit keys
Quality, Aluminum Construction: Covered with a matte, aluminum top frame for increased structural integrity
Ergonomic, Magnetic Wrist Rest: Made of plush leatherette to maximize comfort over extended gaming sessions (with built-in underglow lighting)
Fully Programmable Macro Support: Razer Hypershift allows for all keys and keypress combinations to be remapped to execute complex commands
Unrivaled Durability: Supports up to 100 million clicks with a 2-year manufacturer warranty, double the lifespan of most competitor keyboards

Buy from here: https://amzn.to/3sni7B9