Last year the decision of AT&T to move its 2021 Warner Bros theatrical release simultaneously on HBO Max without any additional charge throughout Hollywood. It also provides some benefits to the subscribers for their welcome. This time the latest big service available on HBO Max is Godzilla vs. Kong, which is set to stream this April on HBO Max.
It does not take any extra cost from the subscribers to stream it on this platform. All of the movies will be available on HBO Max with a basic subscription of $15 per month. This April, HBO Max will release many fantastic, thrilling comedies and all kinds of shows on it.
Here is a list of all shows coming in April, on HBO Max:
17.Mortal Kombat
Release Date: 23rd April
It is a fantastic action show. The story is based on a mysterious, intergalactic tournament of old martial arts. Shaolin Monk Liu Kang has been invited from Earth as a competitor.
16.Godzilla Vs Kong
Release Date: 30th April
In this, we will be the witness of a journey of finding Kong's true home. In this, there is a little girl named Jia who is an orphaned girl and also has a special bond with this beast. They're also a beast named Godzilla who creates obstacles in the path of their destination.
15.The Nevers
Release Date: 11th April
The story is based on a gang of a Victorian woman who has discovered himself with strange disabilities, some terrible enemies, and also a mission that can change the world.
14.Mare of Easttown
Release Date: 18th April
It is a crime thriller show. The story revolves around a detective in a little Pennsylvania town where he investigates a local murder at a time when she is trying to hold her life from falling apart.
13.A Black Lady Sketch Show(Season 2)
Release Date: 23rd April
The season of this show is contained with six episodes. This season 2 episodes will be filled with new sketches from the returning casting members who are Thede, Gabrielle Dennis, and Ashley Nicole Black respectively.
12.Made For Love
Release Date: 1st April
It is a funny American Dark comedy series. The story of this series is based on a woman who has escaped from her very uncomfortable 10-year marriage to a technological billionaire but suddenly finds that her husband has fitted a high-tech tracking device in her brain.
11.The Great Pottery Throwdown(Season 4)
Release Date: 1st April
It is a story of ten home potters across the country. They have headed up to Stroke-on-Trent of the home pottery, and also tries to be a top potter in their quest.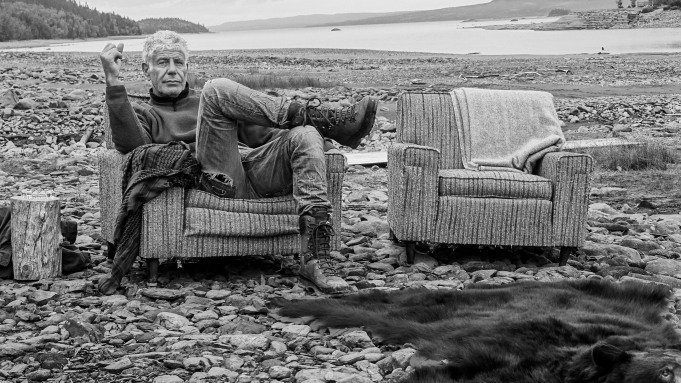 10.Generation Hustle
Release Date: April
It is a story of some lengths of young people who will rush for fame, fortune, and also power.
9.The Other Two(Season 1)
Release Date: 9th April
It is a story of a dedicated actor and his sister Brooke, who is a former professional dancer. They have tried to find their spot in the entire world at the time of wrestling with their emotional pain about the rising of their 13 years old brother.
8.South Side(Season 1)
Release Date: 7th April
It depicts a story of a couple of current college community graduates who are looking to become entrepreneurs on the south side of Chicago.
7.The Nanny
Release Date: 1st April
In this show, Noa discovers a new supernatural power of her nanny being from the underworld. After knowing that Noa tries to uncover the true identity of her nanny. It is found that the truth is most twisted than her imagination.
6.On The Spectrum
Release Date: In April
It is an Israeli funny comedy-drama television series which is created by Dana Idisis and Yuval Shafferman. This show mainly depicts the story of three roommates in their early 20s with autism, they are living together in an assisted living apartment.
5.Dreamgirls
Release Date: 24th April
The story is based on a trio who are called the drumettes. After an ambitious manager, Curtis Taylor Jr. has spotted the act in a talent show, he provides offer them as backup singers.
4.The Color Purple
Release Date: 1st April
This documentary depicts the traumas and also some gradual triumph of Celie who is an African American teenager. At the time of resisting her paralyzing self-concept, she has been forced by others.
3.Goodfellas
Release Date: 1st April
It is a story of a man who has been brought up in the mob and works very hard to become an expert through the ranks. He is enjoying his life with money and luxuries and also aware of his horror. Addiction to the drug has stooped him to climb up at the top.
2.Space Jam
Release Date: 1st April
The story of an evil alien theme park owner who has needed new attention at Moron Mountain. His gang, the Nerdlucks come to the earth and kidnap Bugs Bunny and the Looney Tunes, and Bugs has challenged them for a basketball game to try their luck.
1.The New Mutants
Release Date: 10th April
It is a story of five mutants who are Mirage, Wolfsbane, Cannonball, Sunspot, and Magik. They have undergone treatments in a secret institution to cure them of their terrible powers. They are invited by Dr. Cecilia Reyes to tell their stories and memories that soon became their realities.
Here is the trailer of upcoming April shows in 2021: