Real Madrid came out on top of the El Clasico and completed a double over Barcelona this season. Zidane were without Ramos, Varane, Carvajal and Hazard but he was spot on with his tactics and strategy.
Madrid put body behind the ball which made it difficult for Barcelona to open up any chances in the first half. On the other hand, whenever Real Madrid were attacking, Barcelona were having a tough period.
Karim Benzema scored an excellent goal by a heel flick which will be remembered for a long time, and Kross made it 2-0 via a deflection from his free-kick. The scoreline could have been different as both the teams hit the woodwork on multiple occasions.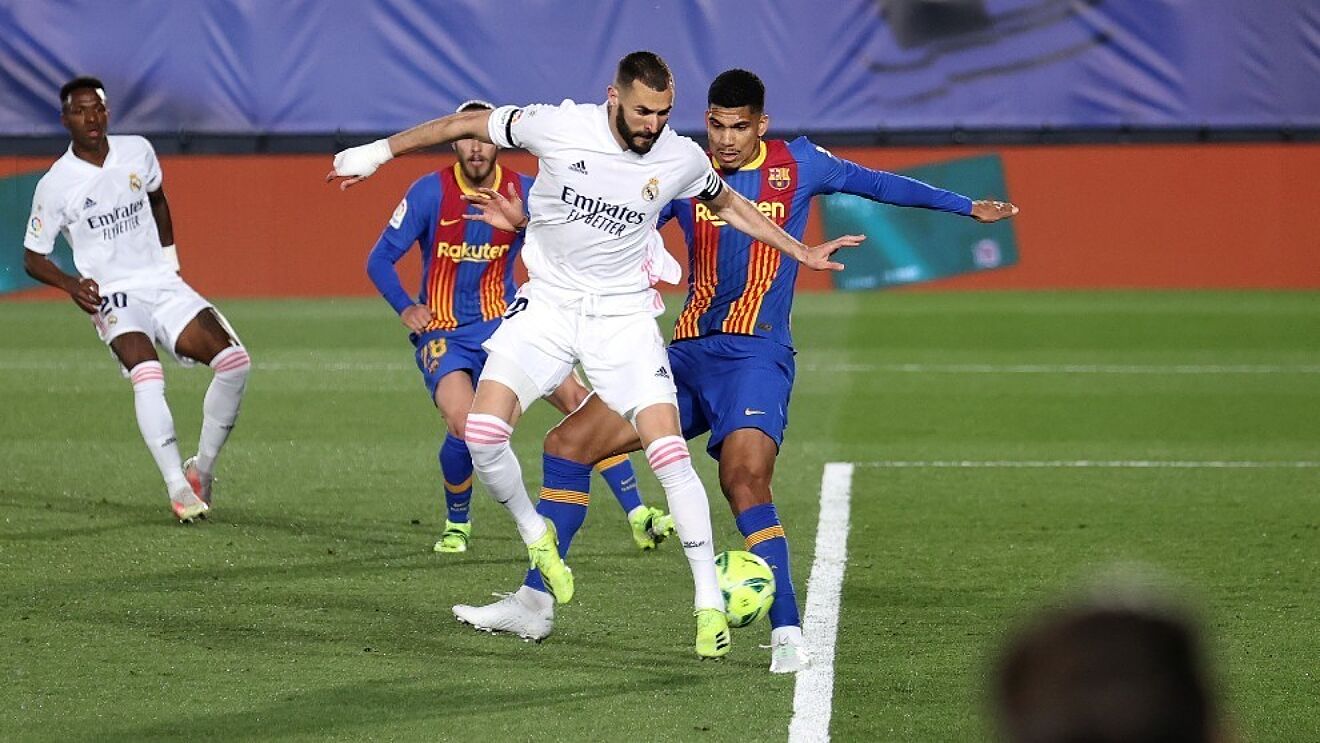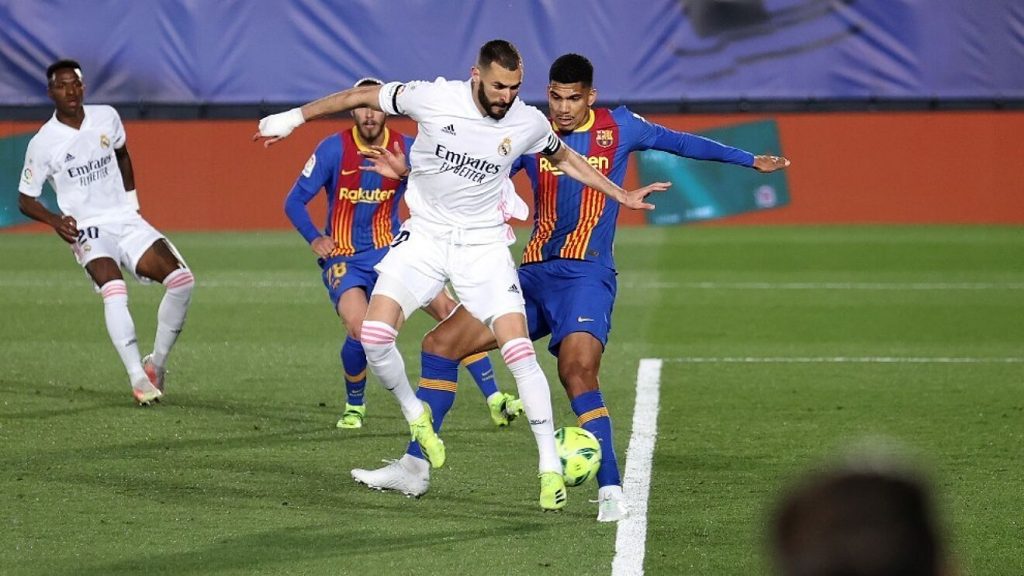 Speaking to Movistar, Real Madrid manager Zinedine Zidane gave his opinion on the result that sent his side top of LaLiga.
Zidane said: "It was a great game. It's true that it was tough out there but we got a deserved win. We had chances to get a third but it's a very deserved victory. In the end, the referee said it wasn't a penalty for Barcelona, and he decided that and that's it. We had lots of chances to score more."
"Before the game, they were ahead of us [in the table]. We're not only going to talk about the referee but instead about what we did on the pitch. With Valverde, we had one more in midfield but also out wide. He's really quick and that was the plan. Benzema has the talent and quality, he has so much quality. We have to enjoy tonight and the result against Liverpool because we worked hard for these two victories."
Barcelona manager Ronald Koeman also gave his opinion on the second half incident between Ferland Mendy and Martin Braithwaite.
Koeman said to Movistar: "Barcelona fans that have seen the game will be angry and really angry because of the refereeing decisions. We weren't good going forward or defending in the first half but we picked it up in the second."
"The penalty is so clear, the penalty is so clear, however, we have to accept it and we have to shut up. The penalty is such a clear penalty and there's no VAR. And everyone thinks it's a penalty, is it a penalty? do you think it's a penalty?"