- Advertisement -
The missing piece in the AMD roadmap puzzle is solved
We got the AMD's broad roadmap months ago and that did reveal about the next-gen processors from the Red Team. MebiuW posted it last year and gave us the hint of new codenames which until now was unheard, however, it looked a part of a broad roadmap.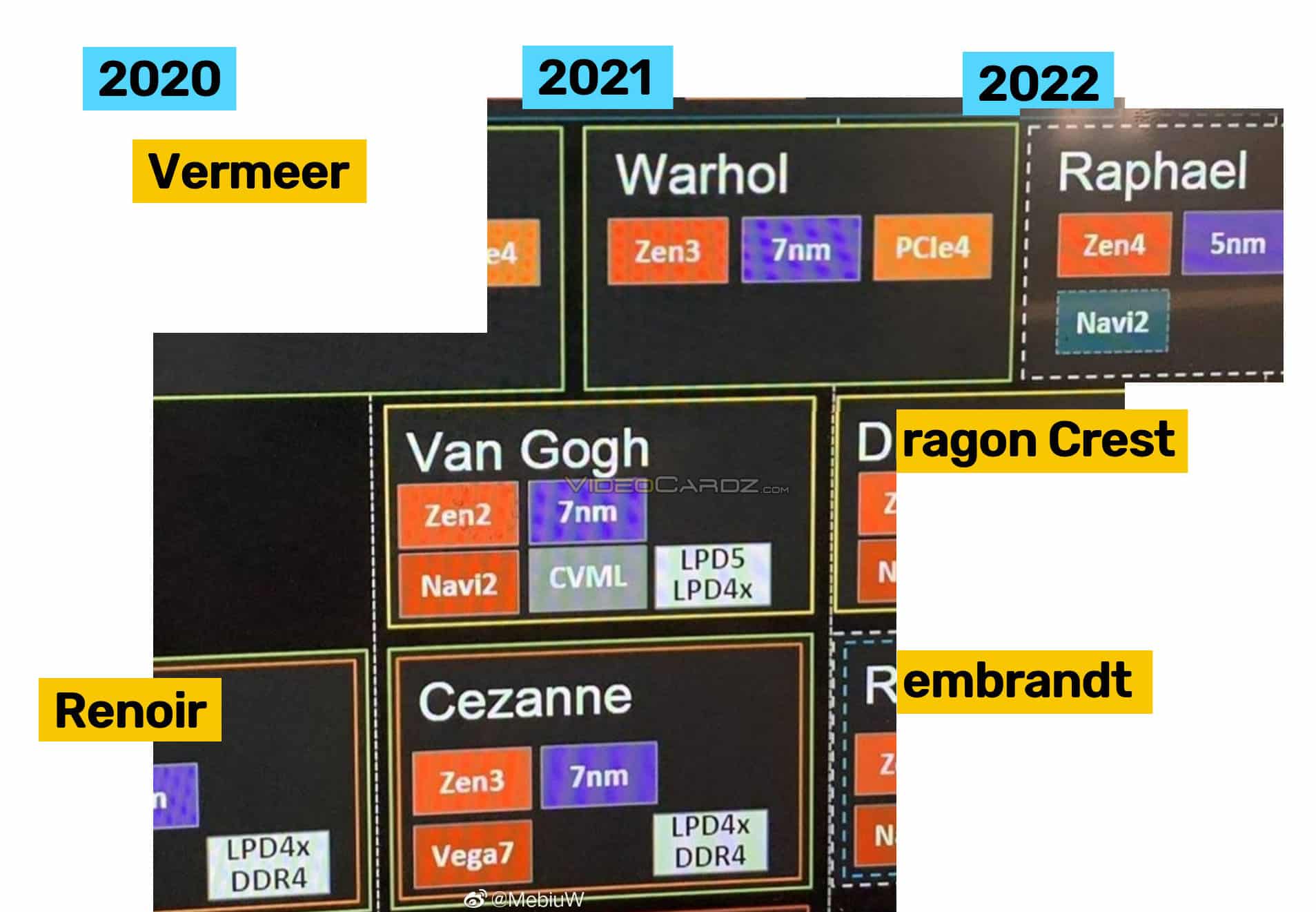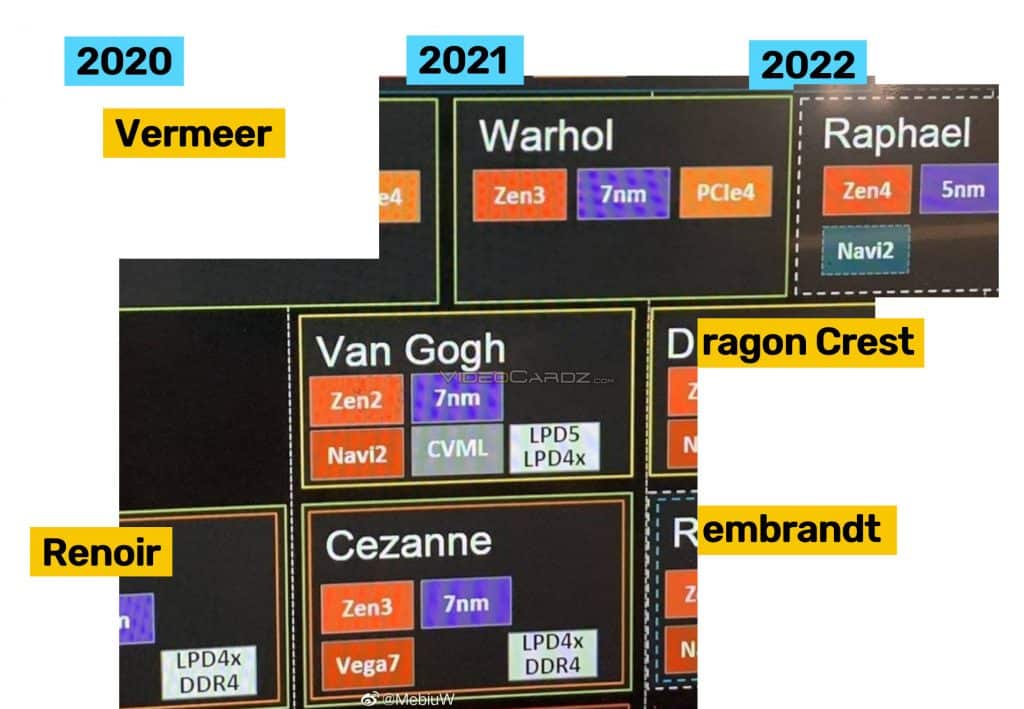 This roadmap gave idea of AMD's 2021 and somewhat idea of 2022 lineup with leaks of Warhol, Van Gogh which are yet to see in action. Also, gave a hint of AMD's 2022 lineup including the mainstream desktop processors like Raphael or low wattage APUs like Dragon Crest or Rembrandt.
- Advertisement -
However, now you have a detailed AMD client roadmap for its upcoming processors; thanks to @Olrak29_, we now have this puzzle solved finally! Warhol seems to be the next-gen AMD Ryzen 6000 series processors with new Zen 3+ cores, although the use of the 6nm process seems quite doubtful.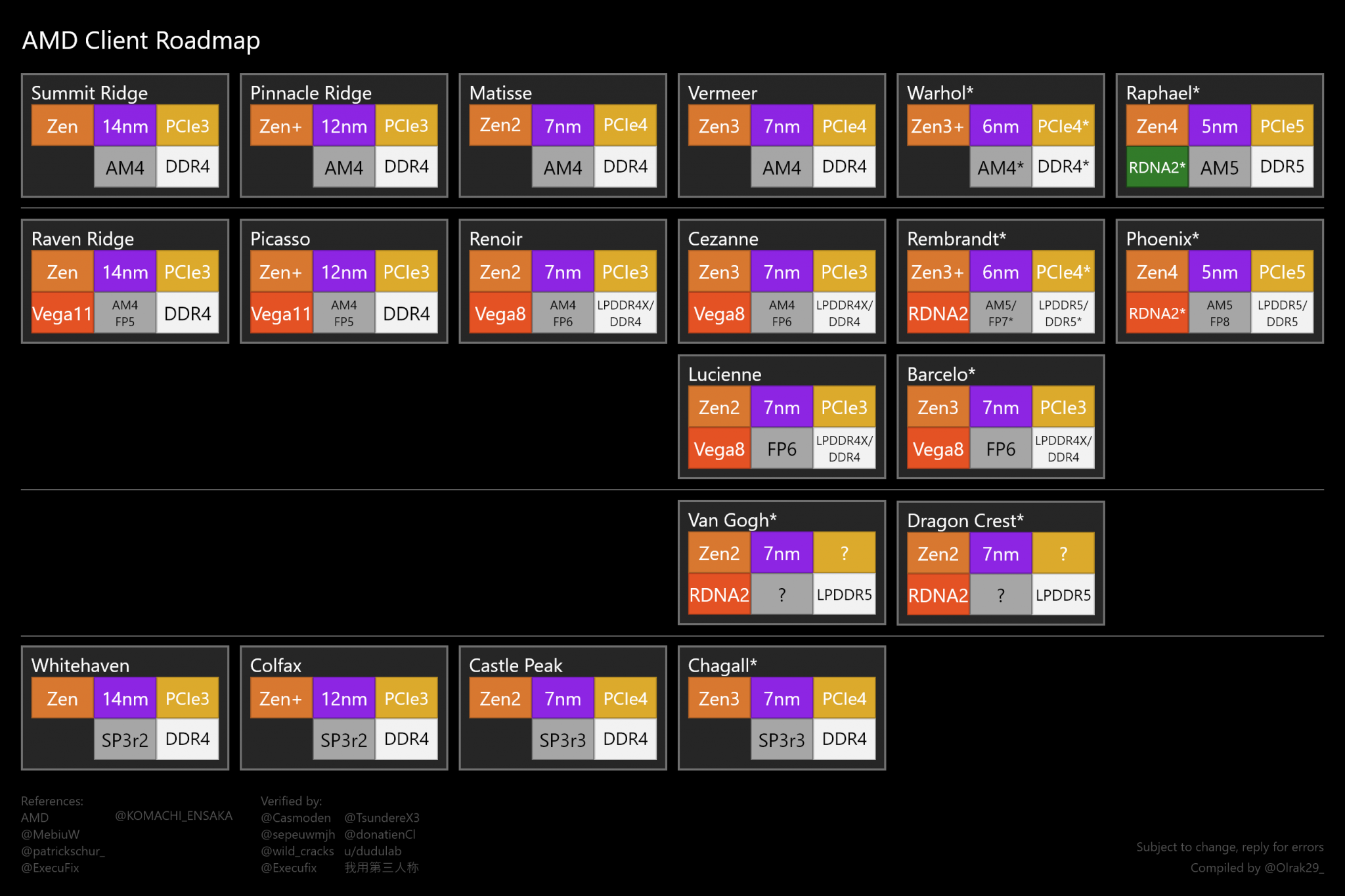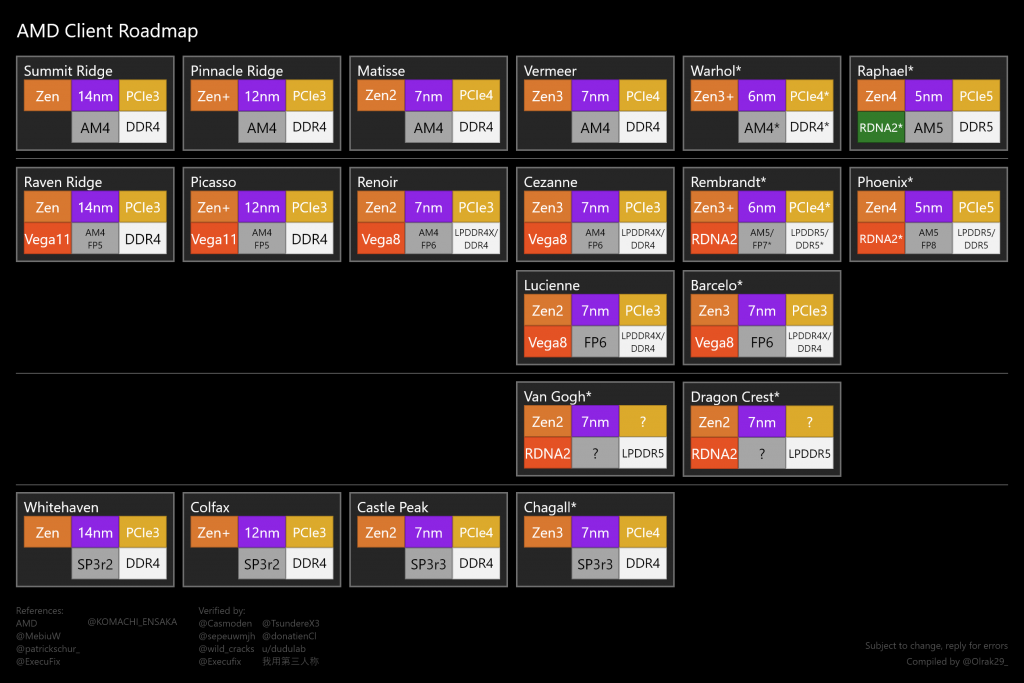 Warhol is most likely to be seen at the end of this year, while Rembrandt will follow the new Cezanne APUs and sport RDNA 2 graphics finally, along with new Zen 3+ cores seen by the end of this year and much-awaited PCIe gen 4 support on mobile.
Also, you can expect the new AM5 or FP7 socket with Rembrandt, whereas Warhol is still rumored to stretch the lifespan of the AM4 socket. Whereas much like AMD's Zen 2 refreshed Lucienne APUs, we will also see Zen 3 refreshed Barcelo APUs with the same Vega 8 graphics based on the older FP6 socket.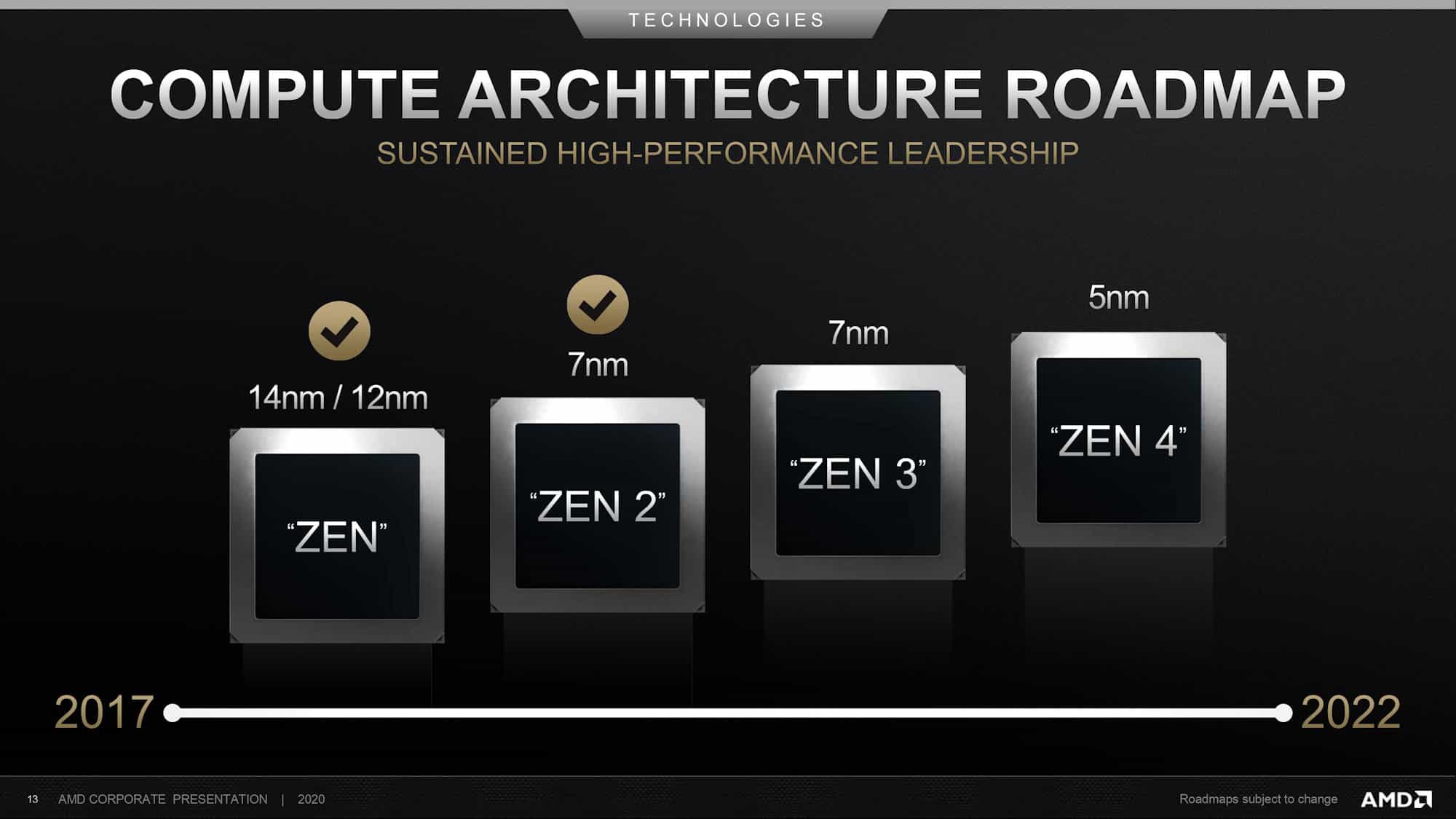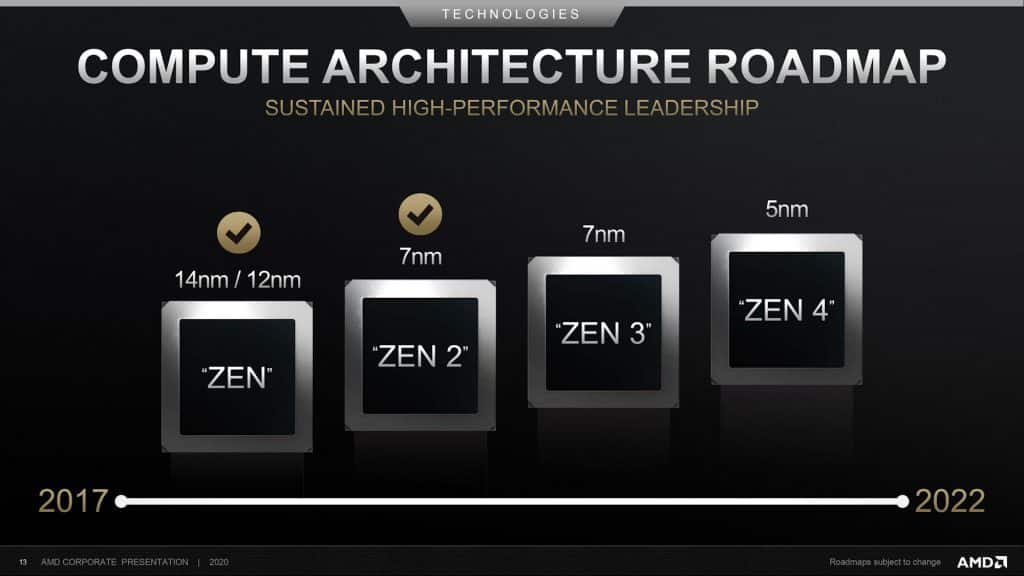 - Advertisement -
Interestingly, Van Gogh hasn't made its way still, maybe because of the chip shortage, however an APU with a power of a chip present inside Xbox or PlayStation is an exciting prospect altogether. However, we can keep our fingers crossed to see these next-gen powerful APUs introduced this year.
Meanwhile, we already have a leak of the Van Gogh successor codenamed Dragon Crest, however, its prospect seems to be very weak. The interesting factor seems the upcoming Ryzen 7000 series processors codenamed Raphael that shows the mention of Zen 4 cores based on a 5nm process and a whole new AM5 socket.


Raphael will also bring support from DDR5 RAMs as by next year, you will see them sold commercially and PCIe gen 5 support. The interesting thing is the mention of RDNA 2 graphics. If the upcoming Ryzen CPUs sport such powerful integrated graphics, AMD will have a keen advantage over Intel, showing promise with its Xe graphics.
- Advertisement -
Whereas the future mobile Ryzen processors of the Ryzen 7000 series could also sport 5nm based Zen 4 cores along with PCIe 5 and DDR5 RAM support and RDNA 2 graphics. Now, on the HPC side, we only see the mention of the upcoming Threadripper processors with Zen 3 cores codenamed Chagall.
Buy the Ryzen 7 5800X: https://amzn.to/3t77ZOb
- Advertisement -