Xiaomi had launched the Mi 11 series including Mi 11 Ultra, Mi 11 Pro, Mi 11i (4G/5G) and Mi 11 Lite last month in China and in Global markets as well. The company is also planning to launch the Mi 11 series including the Mi 11 Ultra in India on April 23.
- Advertisement -
On the other hand, a smartphone model number has been spotted by some of the tipsters around the world in the IMEI Database. The smartphone is under the branding of Xiaomi has is expected to be a flagship. The model number of the smartphone is "M2105K81C". This model number does not resemble any of the recently launched smartphones, so we can think of a new smartphone and not any extension of any existing series from this.
As per @xiaomiui the upcoming smartphone will be equipped with Qualcomm Snapdragon 870 SoC and will have a high-end 120Hz display. These specifications have not been derived from any certifications, so they can not be thought of as an official at this moment. More news will surface in due course of time where we can learn more about this smartphone.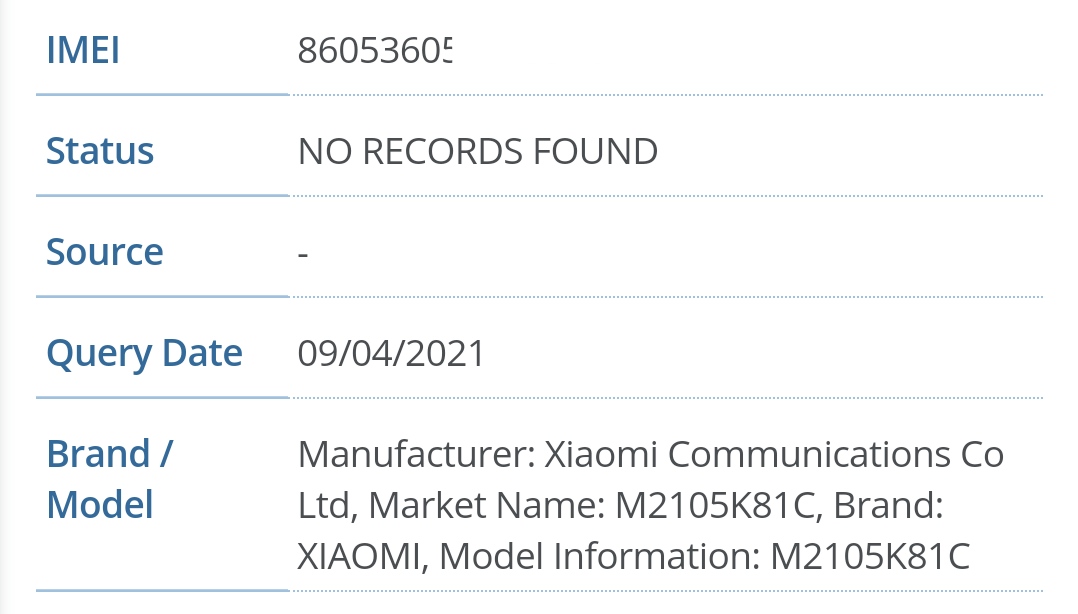 Recently we have seen, Mi 11 Lite Indian variant has made several rounds of registrations of IEMI and the mobile is not very far from the India launch. The company had already promised us the imminent launch of the Mi 11 series and we are already getting the Mi 11 Ultra on April 23.
- Advertisement -
Another news claims that Xiaomi will also launch the Redmi K40 in India pretty soon but the exact date of launch has not been disclosed yet, neither the company has made any official announcements on that. It might be the case that Redmi K40 might be a part of the Mi 11 series as we already know that Mi 11i is the global version of the Redmi K40 Pro+.