- Advertisement -
Yes the title of this article is not misleading, it is actually here. So why isn't everyone talking about this and the new design seems pretty unique, so what happened to this? The OnePlus Nord SE has its own story to uncover, and we will discuss it in this article.
The SE in the name stands for Special Edition and we certainly think about some brands collaborating with the smartphone company to deliver a pretty unique smartphone with a unique design resulted from the collaboration. OnePlus has collaborated with a bunch of well-known brands like Colette, JCC, McLaren, CD Projekt Red, and more in the past for its Special Edition smartphones.
Among these, you can recall the McLaren Edition smartphone that has electro-chromatic camera glass that made the camera disappear making the cover glass over the camera lenses electro-chromatic. This time OnePlus had collaborated with Reality to Idea, a design studio and production house based in Southern California founded by Joshua Vides. As per Recalled, 'Reality to Idea's products features a distinct paper-like art style with pitch-black outlines and highlights, making them look like sketches that came to life.'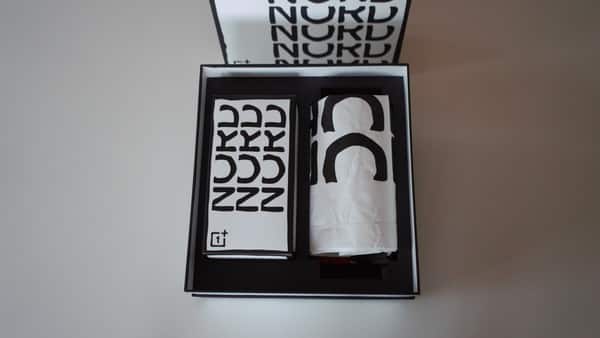 - Advertisement -
The collaboration resulted in a whole package of OnePlus Nord SE where the phone in the box comes with a case with the signature Reality to Idea look as well as a tote bag that follows the same design language. But from the hardware part, we are getting an ordinary Gray Ash colored OnePlus Nord with 12 GB RAM + 256 GB storage configuration. But this doesn't end here, the UI in the phone does not contain any special themes either, instead, you get a QR code leading to a stylized wallpaper that can be found on the back of the case package.
OnePlus realized that the design of the OnePlus Nord SE isn't going well with the series smartphone as the other devices in the series have been designed for a shorter lifespan. Moreover, there seems a new OnePlus Nord is around the corner. So the company at the very last moment called off this collaboration.
Also Read:
- Advertisement -
- Advertisement -