Yesterday at Boca Chica, Texas, Space Exploration Technologies Corp. tested a 4th prototype for the Starship interplanetary transport system. This has been recorded as the first Starship prototype, which has failed to execute its landing sequence successfully.
The vehicle then attempted to reignite its Raptor engine, which results in the prototype's disintegration in mid-air. This incident was so significant that the U.S. National Weather Service for Brownsville and the Rio Grande detected a signature of the prototype's smoke through its weather monitor's radar.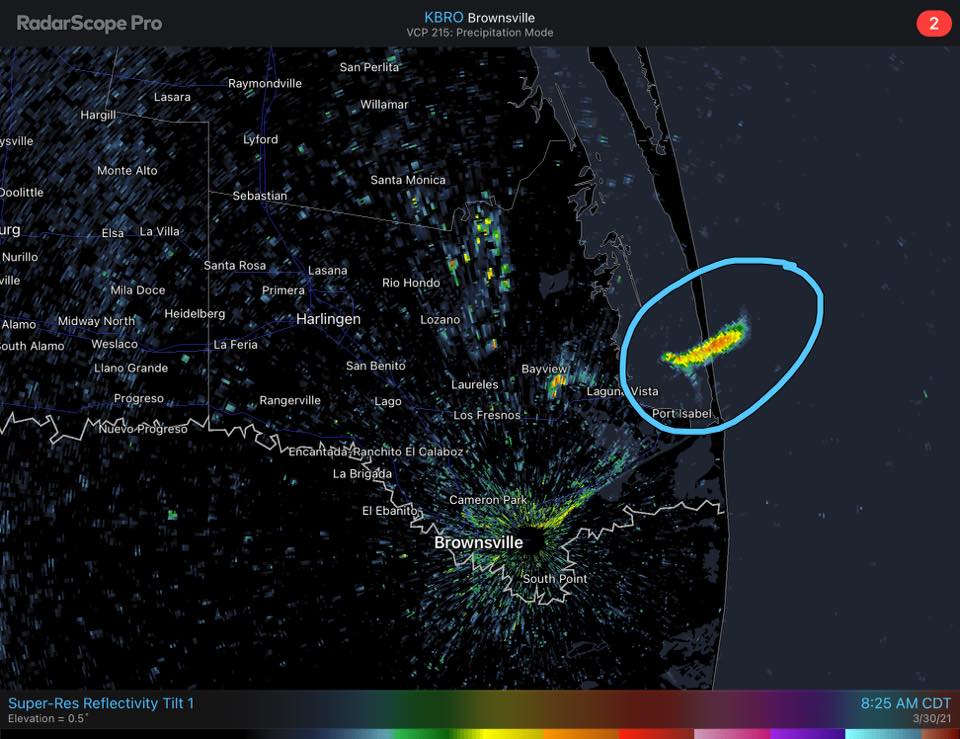 After seeing the radar footage, it is clear that the explosion was not caught by it. The final fate of the Starship prototype as it reignited its Raptor engines is not clear for the time being, as it could have happened that SpaceX itself detonated the vehicle after it did stop feeding video feed.
Mr Musk shared several important details for SpaceX's near-term Starship plans. He also has confirmed that the next prototype is SN15, which gonna be tested by SpaceX, as the company wants to skip ahead from the current generation of its test articles.
After the SN15, the next target of design changes will start from the SN20, the third generation of the Starship prototypes. Musk highlighted about SN20, that SpaceX will equip its test vehicles with a heatshield that one day it might withstand Martian entry and descent. The new vehicles are said to be capable of reaching orbit and will be tested to resist re-entry speeds of up to March 25.
Elon Musk believes that, at this company, the rate of innovation grows exponentially, it is unlikely that during his lifetime SpaceX will reach Mars – having the Hawthorne, California-based launch service provider for its Starlink internet constellation also very much depends on a successful Starship launch cadence.