- Advertisement -
AMD's introduction of SAM or Smart Access Memory has helped the industry to use the Resizable BAR feature which wasn't used until now. This is a feature that offers modest improvement in games but the addition of these tiny improvements actually affects in the long run.
NVIDIA also has announced the feature for their new RTX 30-series cards on laptops, but the company has not announced a more general rollout with driver support. However, as reported by Videcardz, Chinese graphics card manufacturers like GALAX and Gainward have already offered a patch for GeForce RTX 3090/3080/3070 and 3060 Ti graphics cards which enable Resizable BAR support.
As of now only the RTX 3060 has official Resizable BAR support whereas all the other RTX 30-series GPUs have been confirmed to receive BIOS update. However, NVIDIA did confirm their Founders Edition cards will receive BIOS updates by end of March but there's no news about that update.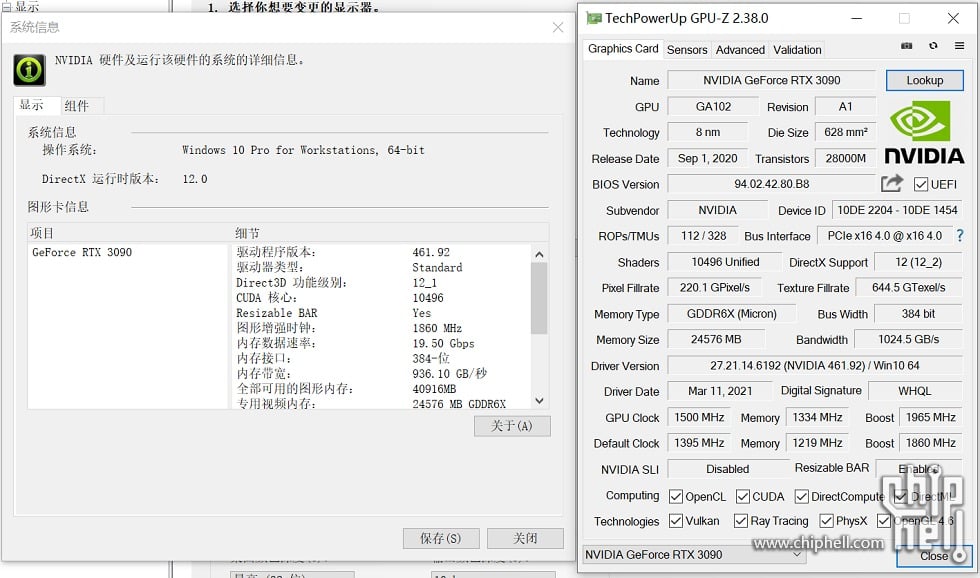 - Advertisement -
So, this update from OEMs like GALAX does confirm that NVIDIA is working on bringing the Resizable BAR to all of its RTX 30-series GPUs. Interestingly, somebody at Chiphell has already tested this tool with an unspecified RTX 3090 model and it seems this tool is less likely to be brand dependent, so a general tool to enable the feature on a RTX 3090.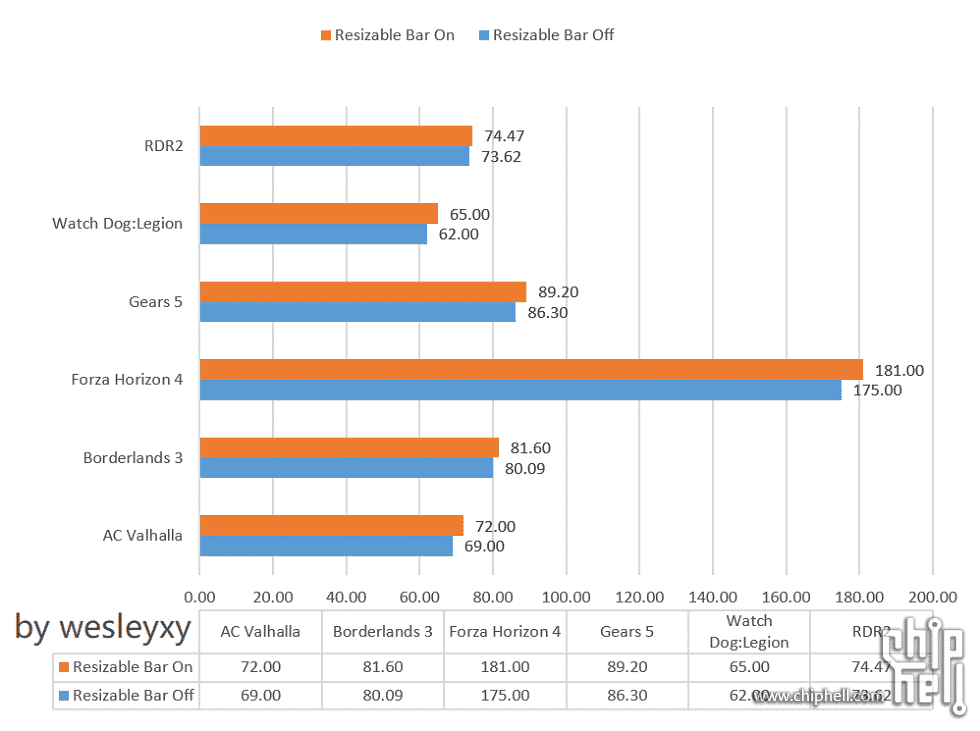 As you see, not a lot of games does take advantage of this feature as its still a new feature to get implemented. The numbers we see in the graphs are really subtle as at 4K max settings you see only 3.17% faster on average, not a bad result though and I am sure at 1440p, the differences are huge.
Obviously, these are some early benchmarks and we see around 5% improvement, now with a official driver rollout we might see healthier margins as we saw with AMD' SAM rollut.
- Advertisement -