- Advertisement -
Kingston has recently announced a new range of budget NVMe SSDs after its much successful A2000 series of M.2 2280 NVMe SSDs. The new NV1 NVMe SSD from Kingston comes with up to 2 TB capacities & 2100 MB/s read speeds.
It will be available in 500 GB, 1 TB, and 2 TB capacities with a limited 3-year warranty. Now, giving up to theoretical maximum read and write rates of 2100 MB/s and 1700 MB/s, respectively. It is slower compared to 2000 MB/s and 2500 MB/s on the pricier 500 GB A2000 and KC2500, respectively.
- Advertisement -
This is the reason why it falls in the budget line of NVMe SSDs; however, Kingston has not yet disclosed when and what prices users can expect. You can expect these new SSDs to hit the market soon, and we will be updating the article with buying link once it's available to order.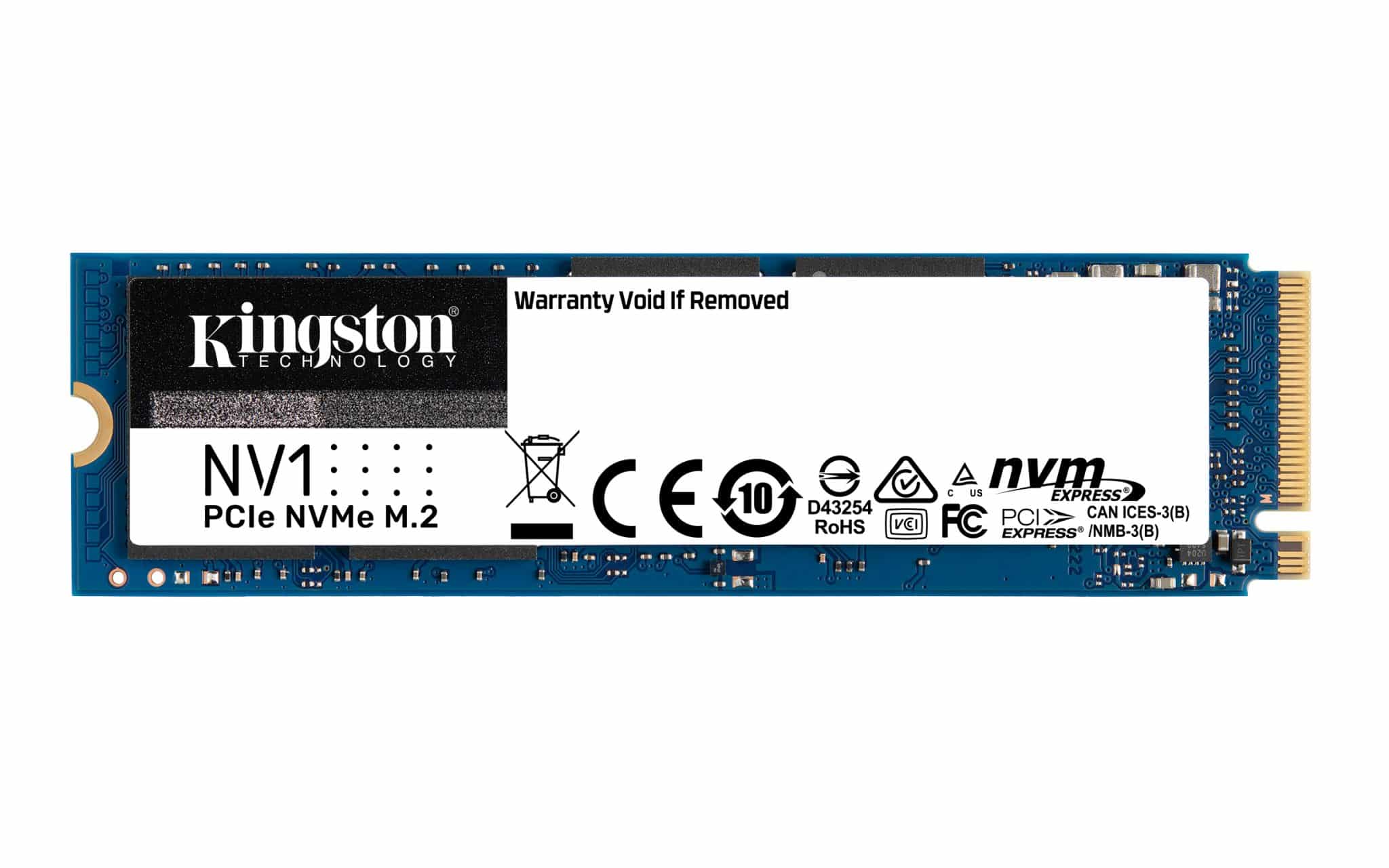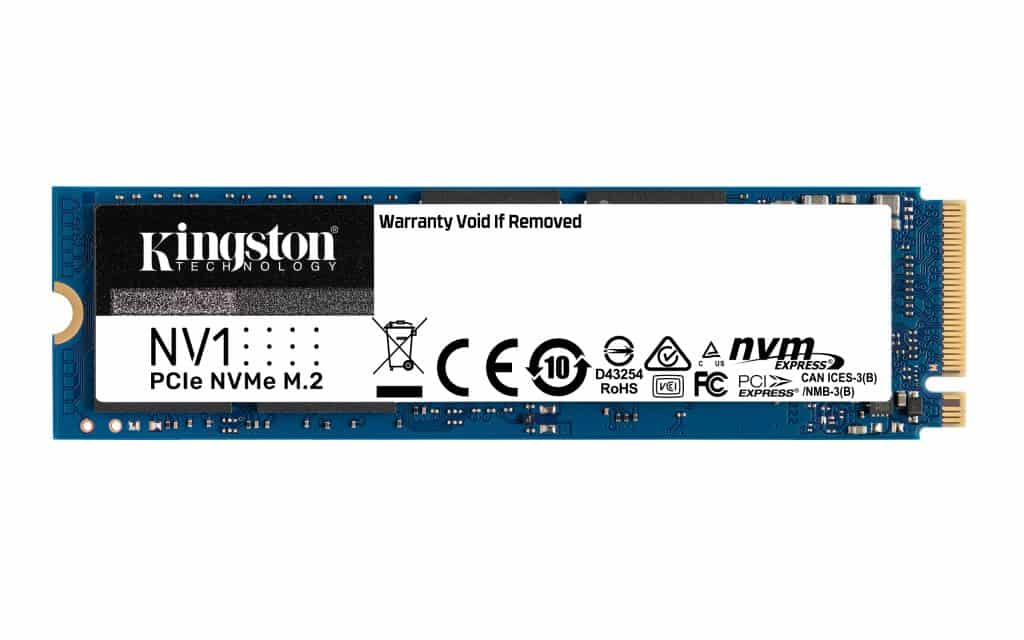 NV1 Features and Specifications:

• NVMe PCIe Performance: NV1 offers read/write speeds up to 2,100/1,700MB/s1 (all capacities).
• Ideal for systems with limited space: Easily integrate into designs with M.2 connectors. Perfect for thin laptops and small form factor PCs.
• Multiple Capacities: Available in a range of capacities up to 2TB to meet your data storage requirements.
• Form Factor: M.2 2280
• Interface: NVMe PCIe Gen 3.0 x 4 Lanes
• Capacities: 500GB, 1TB, 2TB
• Endurance:
o 500GB – 120TBW
o 1000GB – 240TBW
o 2000GB – 480TBW
• Power Consumption:
o 500GB: 5mW Idle / 205mW Avg / 1.1W (MAX) Read / 3.3W (MAX) Write
o 1000GB: 5mW Idle / 220mW Avg / 1.1W (MAX) Read / 3.3W (MAX) Write
o 2000GB: 5mW Idle / 340mW Avg / 1.1W (MAX) Read / 3.3W (MAX) Write
• Storage Temperature: -40°C~85°C
• Operating Temperature: 0°C~70°C
• Dimensions: 22mm x 80mm x 2.1mm
• Weight: 7g (All capacities)
• Vibration Operating: 2.17G (7-800Hz)
• Vibration Non-operating: 20G (20-1000Hz)
• Warranty/Support: Limited 3-year warranty with free technical support
- Advertisement -