- Advertisement -
Borussia Dortmund's Erling Haaland is the subject of transfer rumours with every passing day, and a smart club like Dortmund are well aware of the value of the player that they have. The Norway international is being linked with a move to almost every big club in Europe, and as quoted by his agent, Mino Raiola:
"For the extraordinary talents, there is always space," Raiola explained to the BBC.
- Advertisement -
"It's obvious that everybody is looking at Erling as one of those potential new future stars, because it's so difficult to do what he does at his age, at his level.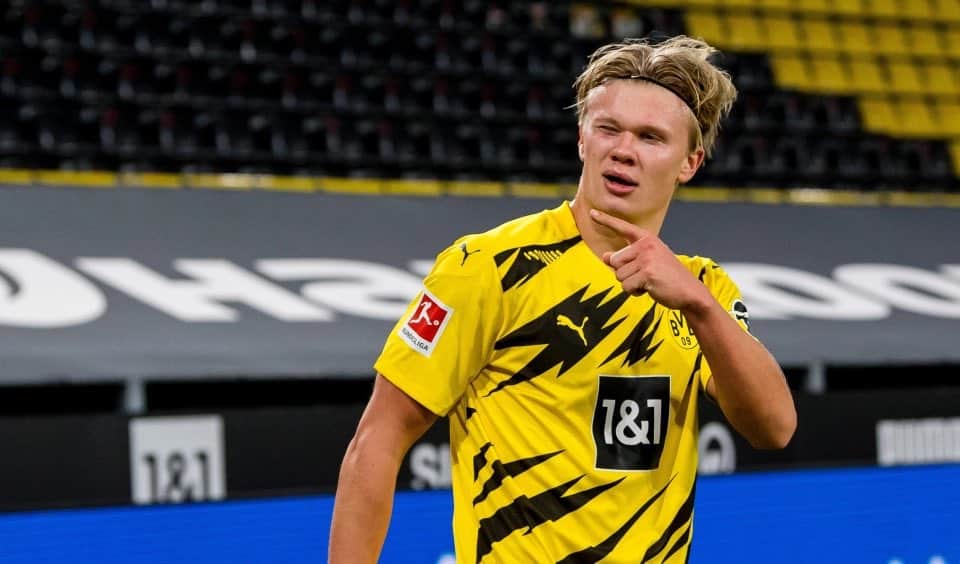 "He will be one of the future stars of the next decade.
- Advertisement -
"Only a maximum of 10 clubs can afford to buy [Haaland] and give him the platform you would like after you've been in Dortmund… and four of those clubs are in England."
The four clubs that Mino Raiola talked about in England are Manchester United, Manchester City, Liverpool and Chelsea. This was confirmed by Fabrizio Romano on multiple occasions and aligns with the financial strengths and transfer policies of the individual clubs.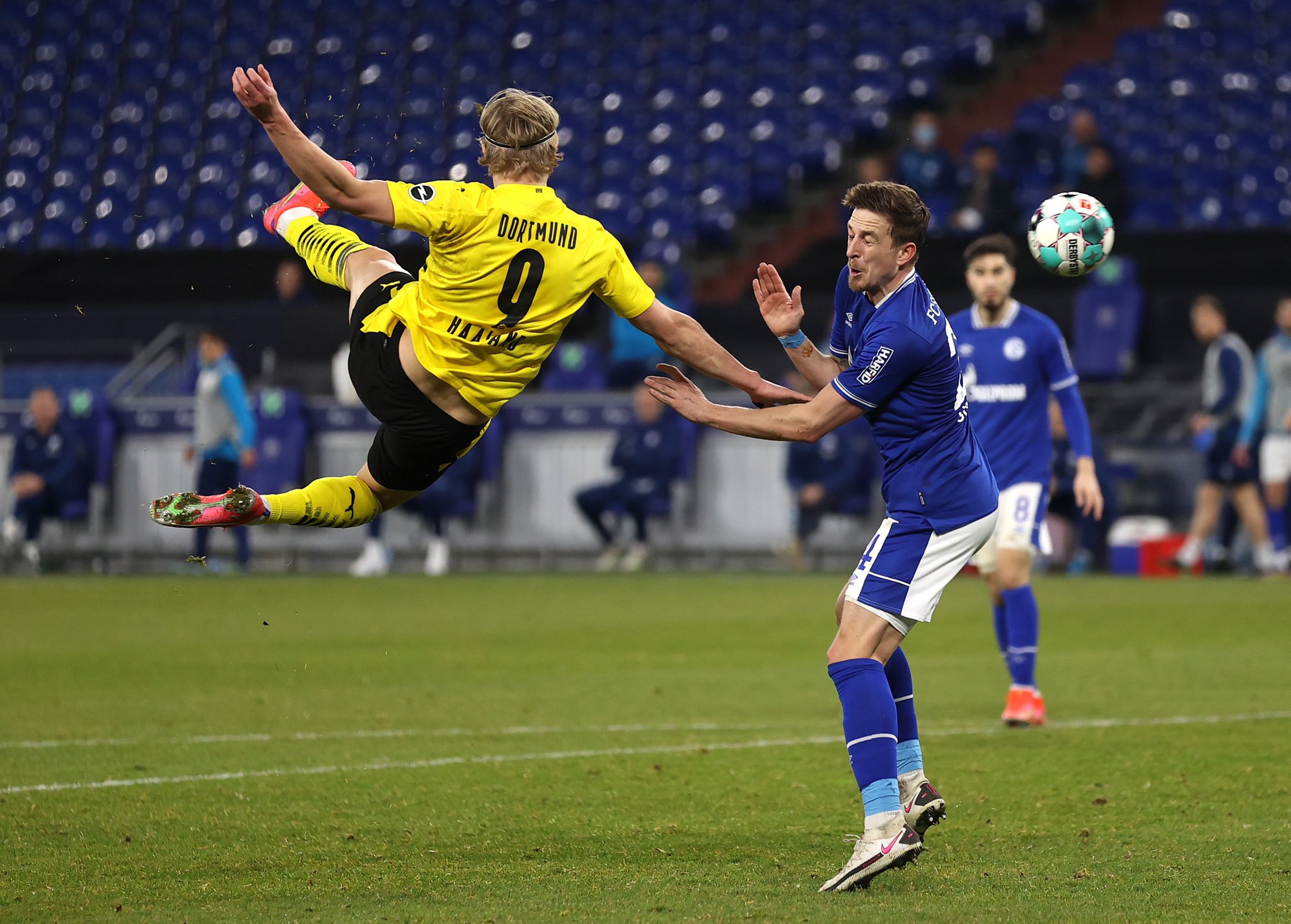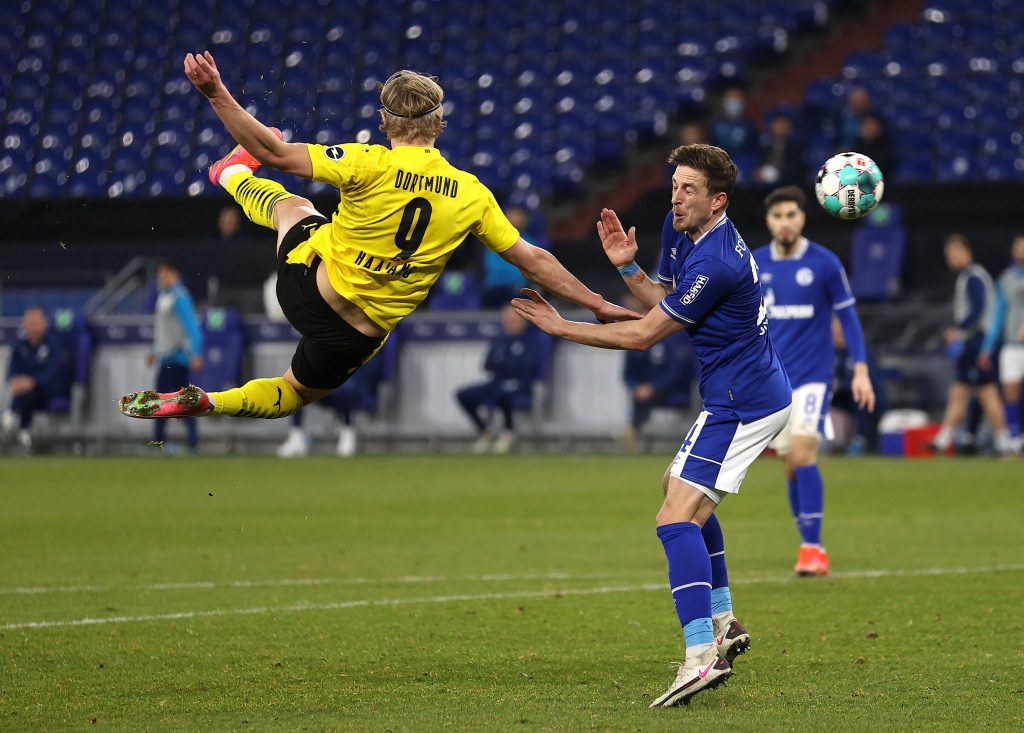 Borussia Dortmund have placed a price tag worth €180 million on the sensational forward, should any clubs want to sign him this summer. The release clause in his contract comes into play from next summer, which is estimated to be worth €75 million and has to be paid in one instalment. 
Manchester City are reportedly willing to gamble on the transfer this summer and are planning to pay up the €180 million that Dortmund have demanded their striker if he wishes to leave this summer.