The Indian premier league, popularly referred to as the IPL, is the biggest cricket league in the annual cricket calendar. Since it's the most anticipated cricket tournament of the year, there's usually a lot of speculation on what team emerges as the winner. This article will show the predictions for the 2021 IPL and show you the winning odds for each group. Get your sure-winning odds here.
Scheduled to begin on the 9th of April 2021, all cricket fans worldwide are ready to dig into the biggest cricket tournament of the year. It comes with the question, Out of the eight teams participating this year, who will win the 14th edition of the Indian Premier League?
While fans are ready to support their favorite teams to the end, Indian Punters are taking time to understand the season and find the best tips for placing IPL winning bets in 2021.

So what happens this year? Will the championship title remain with the Mumbai Indians? Will Delhi Capitals scale through the final hurdle this year? Or will an underdog team emerge and take the title home?
Let's analyze these possibilities and show you our prediction for the winner of the 2021 IPL. 
DELHI Capitals (DC)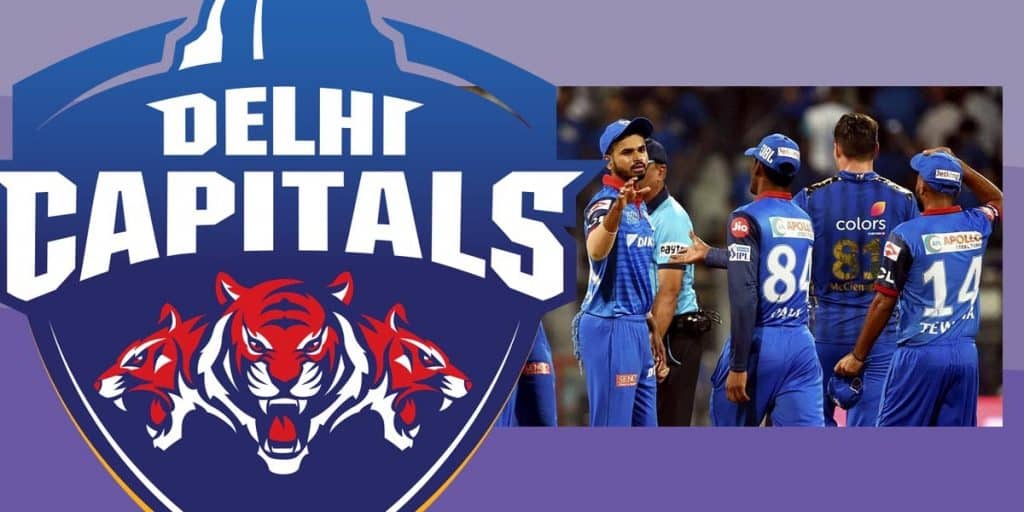 Delhi capitals, previously known as the Delhi Daredevils, are one of the biggest contenders this season. It isn't just because they emerged as runner-ups last year but because of their doggedness over the past four seasons.
Ever since Shreyas Iyer started leading the team, they have come closer to each season's title. There's just one more hurdle to scale through this year with reaching the first final last year.
Delhi Capitals Strength
While many might think the name's change might have been their stroke of luck, the most significant advantage DC has in the Indian Premier League is their Indian Star players. Since no other team in the IPL has so many Indian core players, they have a solid batting lineup.
Asides from this, their two front-line bowlers -Andrich Nortje and Kagiso Rabada not only can bowl at 145+ km/hr, last season they both had a combination of 52 wickets of which we are sure will increase this season.
DC has also recently made some exciting acquisitions, including Umesh Yadav, Lukman Meriwala, Vishnu Vinod, Ripal Patel, and M Siddharth.
Delhi Capitals Weakness
Perhaps their biggest weakness might be linked to the top-order batsmen. In the previous season, we saw some inconsistencies that made DC lose about 2-3 wickets. This loss greatly affected their scoring rate and degraded their competitive total in the long run. Hopefully, this season, they've improved on this weakness and are ready to take on their biggest contenders from last season.
Here's the complete list of the DC Team in IPL 2021
Shreyas Iyer (Captain) Rishabh Pant, Ajinkya Rahane, Prithvi Shaw, Shikhar Dhawan, Amit Mishra, Ishant Sharma, Anrich Nortje, Kagiso Rabada, Avesh Khan, Lalit Yadav, Axar Patel, Ravichandran Ashwin, Chris Woakes, Marcus Stoinis, Praveen Dubey, Shimron Hetmyer, Sam Billings, Tom Curran, Lukman Meriwala, M Siddharth, Vishnu Vinod, Ripal Patel, Umesh Yadav, Steve Smith
The Mumbai Indians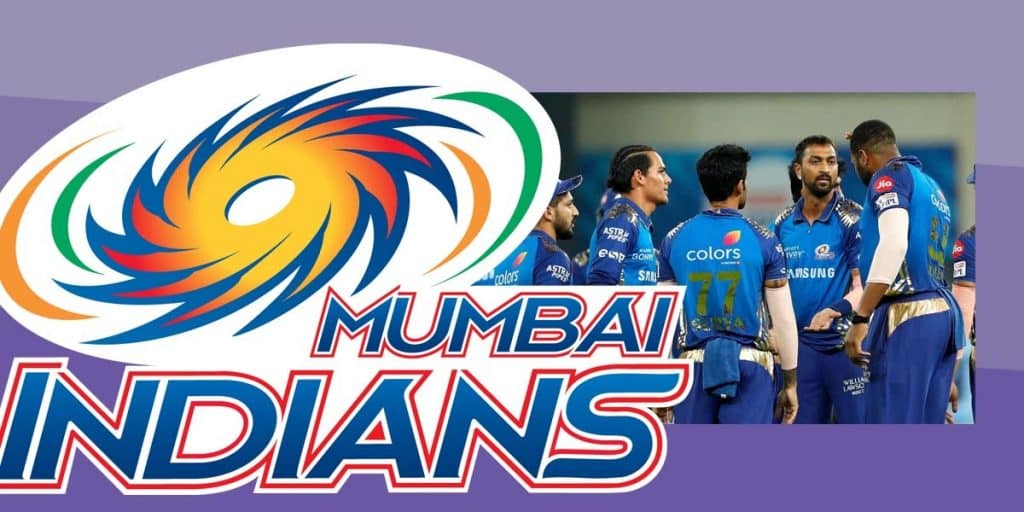 When they were off to a slow start, the Mumbai Indians always found their way to the top. This way, they continue to be the biggest contenders for the IPL trophy every season. There's also the competitive edge of being the title contenders and defending champions of the season. With five titles already in their name, they have grown to become the most resilient team gunning for their sixth title and third consecutive title this season.
Mumbai Indians Strengths
Asides from their pre-existing wins, the Mumbai Indians have all their bases covered. It has led to stability in the current team structure, with Rohit Sharma still being the team captain. So far, no drastic changes have occurred in restructuring the squad.
Some of Mumbai Indians' biggest strengths include; participation in many IPL finals, which has given them a firm name and a mastery of the field. Also, collective effort is how the team thrives as there is no individual star.
Since there are several all-rounders like Jasprith Bumrah's with his 27 wickets last season, a menacing batting lineup consists of Sharma and Pollard, and a Yadav Kishan on the side, Mumbai Indies have all angles covered.
During the IPL auction for this season, Mumbai Indians invested a lot in bowlers, including Nathan Coulter-Nile, Adam Milne, leg-spinner Piyush Chawla Arjun Tendulkar, who is to make his IPL debut.
Mumbai Indians Weakness
Their only possible weak point is in the quality of their spinner. Since this is a prerequisite for excelling on Indian tracks, this team may need to consider getting a spinner that'll serve them in the many seasons to come.
Although they held several trials for Nagaland's 16-year-old spinner Khrievitso Kense before the auction, the Mumbai Indians did not proceed with a bid for the cricketer. However, they have now selected Kense as their support player for the IPL. Hopefully, this closes the impending gap in their team and makes them an entirely all-around team.
Here's the complete list of the Mumbai Indians Team for the IPL in 2021;
Rohit Sharma (Captain), Quinton de Kock, Suryakumar Yadav, Ishan Kishan, Chris Lynn, Anmolpreet Singh, Saurabh Tiwary, Aditya Tare, Kieron Pollard, Hardik Pandya, Krunal Pandya, Anukul Roy, Jasprit Bumrah, Trent Boult, Rahul Chahar, Jayant Yadav, Dhawal Kulkarni, Mohsin Khan.
IPL Winning Odds 2021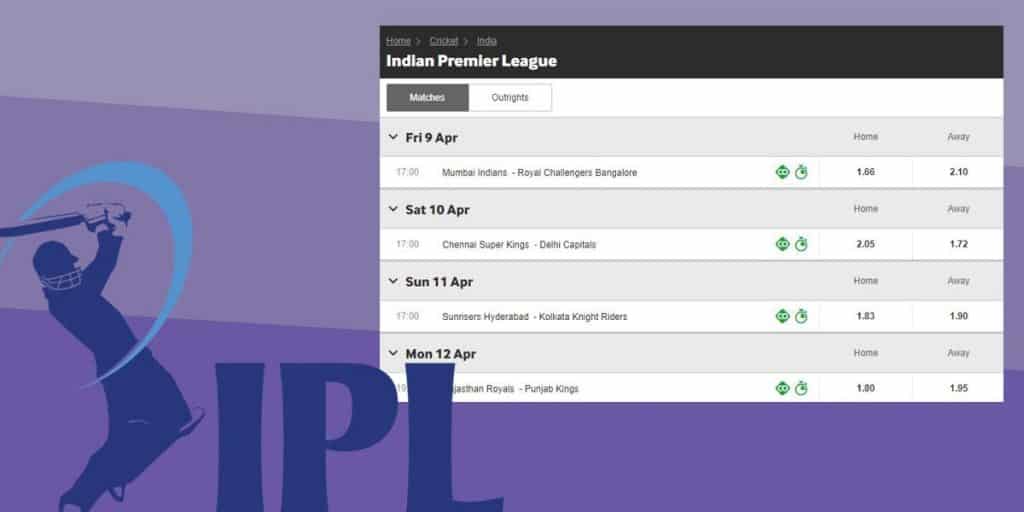 Cricket odds are a tag given to help describe the particular outcome of a specific cricket game. They are either displayed in decimal or fractional format. In our tables below, we used the fractional format to highlight odds for the IPL season.
Cricket betting odds are essential because they help you decipher what odds are bad and which ones you should wager on. It's also great to compare odds because they help you see what stakes in dropping and how high or low they should be.
Ready to place your bets? Here are the winning odds for IPL 2021.
Best Odds
| | |
| --- | --- |
| Mumbai Indians | 10/3 |
| Delhi Capital (DC) | 9/2 |
| Royal Challenger Bangalore | 5/1 |
| Sunrisers Hyderabad | 6/1 |
| Chennai Super Kings | 13/2 |
| Kolkata Knight Riders | 7/1 |
| Punjab Kings | 12/1 |
| Rajasthan Royals | 8/1 |
Indian Premier League Winner Odds
| | |
| --- | --- |
| | |
| Delhi Capitals (DC) | 11/2 |
| Mumbai Indians | 7/2 |
| Hyderabad Sunrisers | 7/1 |
| Royal Challengers Bangalore | 6/1 |
Top 4 Finish Odds
| | |
| --- | --- |
| Mumbai Indians | 4/11 |
| Delhi Capital (DC) | 7/12 |
| Royal Challengers Bangalore | 4/5 |
| Chennai Super Kings | 11/10 |
To Finish Bottom Odds
| | |
| --- | --- |
| Kings XI Punjabi | 11/4 |
| Chennai Super Kings | 11/2 |
| Kolkata Night Riders | 5/1 |
| Hyderabad Sunrisers | 11/2 |
PS: The odds are subject to change over time
Conclusion
While DC and Mumbai Indians appear to contend for the title this year, the Sun Risers are a more below-the-radar team. Finishing third last year despite the team's injuries shows that their dedication level will not fade off with this season.
Will the Royal challengers move past performing excellently well only in the first half this season? The Rajasthan Royals have found a new captain (again), and we can only hope that this time around, the announcement pays off. For the Punjab Kings and the Chennai super kings, it's a little less hope, and many fingers crossed judging from their performance in the last season.