- Advertisement -
Electric cars seem to be the imminent future, and when it comes to India, the market is still adopting it and will evolve more with time. So, naturally, if you are into Tesla, you would be happy to know that many Indian EV startups are working to revolutionize the Indian EV market totally.
Not only this, the Indian automotive giants like Tata Motors, Maruti Suzuki, Mahindra, and others have already started bringing EVs in India. Even though India's government has been supporting a sustainable future, electric vehicles are being promoted more frequently by the government.
Business Insider has focussed on India's EV startups, who have made headlines in the last month as investments pour in. Also, it has compiled the name of those including Ola Electric which have successfully got a lot of investment or its latest funding round: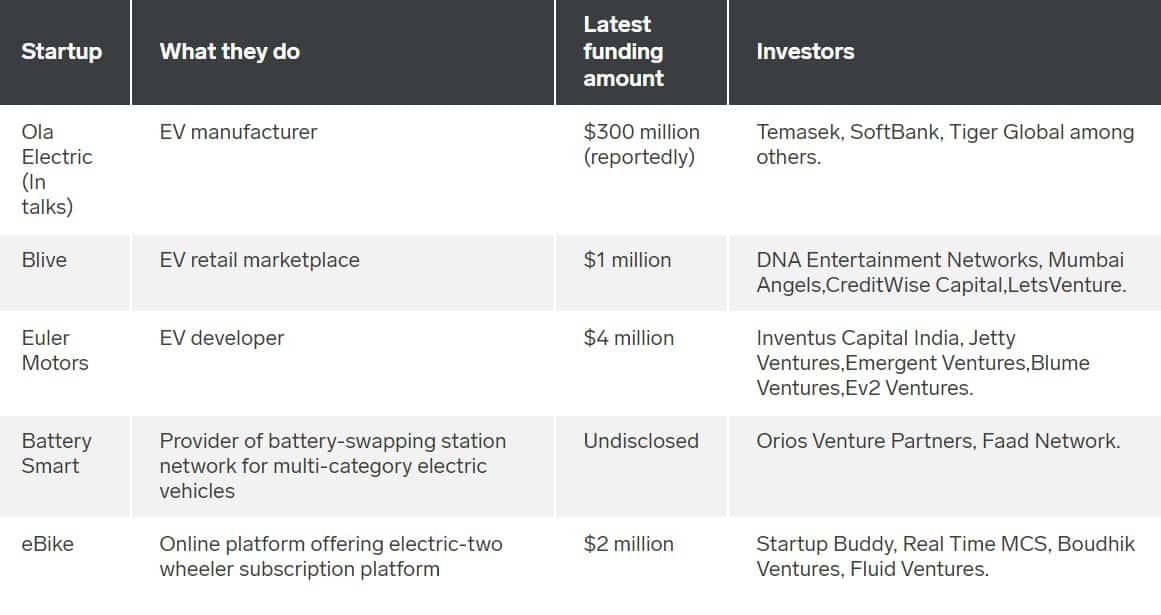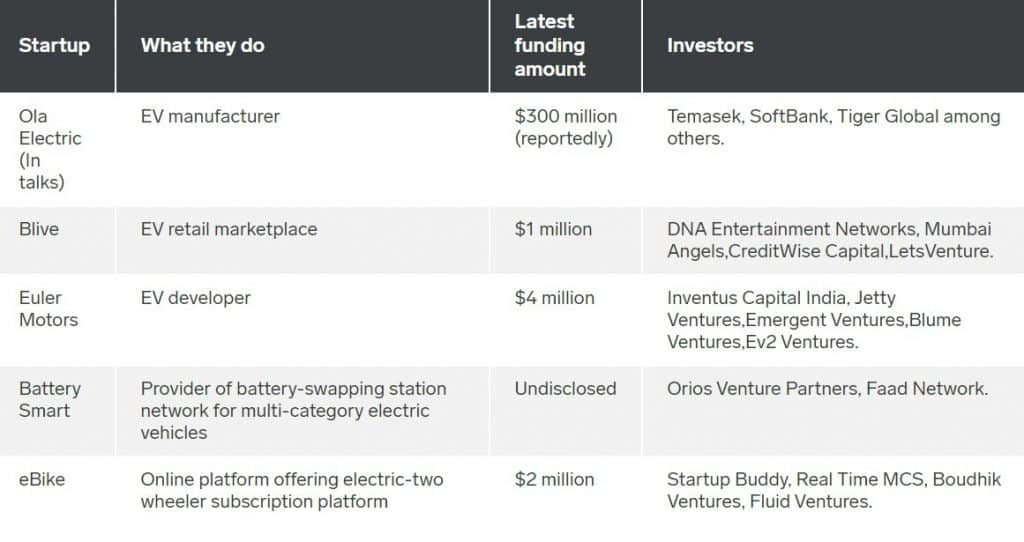 - Advertisement -
These startups are looking to storm Indian people and target the increasing demand for EVs across the globe. Take the example of Ola, which will be building the world's largest two-wheeler manufacturing facility called Ola FutureFactory in fact; it will have the ability to produce 10 million e-scooters every year. 
Even surveys from CarDekho and Omnicom Media Group say that 66% of customers are willing to buy electric vehicles, and out of which 53% said they were strongly inclined to go electric. This is quite natural as the new age youth looks forward to adopting EVs, especially seeing the increased petrol and diesel prices these days.
Not only this, a positive approach from the Indian goverment is also tempting for a newer approach. Finance Minister Nirmala Sitharaman already announced in her Union Budget 2019-20 that a tax subsidy for people who buy EVs. Now, on top of that Elon Musk entry and the rumors of setting up a factory in India is spreading postivity in the emerging Indian EV market.
- Advertisement -