Want a fast NVMe SSD at a good deal? Crucial's wide range of SSDs is a great solution if you want to expand your storage without sacrificing speed and performance. The Crucial P5 NVMe SSDs are reliable in terms of speed and longevity. So, if you are getting them at good deals then you should definitely go for it.
Crucial P5 1TB SSD
Capacity: Up to 500GB with sequential reads/writes up to 2300MB/s/940MB/s
NVMe PCIe interface, marking the next step in storage innovation
Includes SSD management software for performance optimization, data security, and firmware updates
Operating systems open almost instantly, apps launch in seconds, and games load before you are ready to spawn
The Crucial P5 1TB 3D NAND NVMe Internal SSD has been discounted recently on Amazon India and is available for just ₹ 13,350 and gives insane sequential read speeds up to 3400MB/s.
Buy from here: https://amzn.to/3lBWwDs
Crucial P5 500GB SSD
Deal Price: ₹ 6,150
Capacity: Up to 2TB/3D NAND NVMe
sequential reads/writes up to 3400MB/s/3000MB/s
Capable of enhancing data security and management with rapid, full-drive encryption, helping protect your data without performance degradation
Optimize performance and durability with dynamic write acceleration, error correction, and adaptive thermal protection
Operating systems open almost instantly, apps launch in seconds, and games load before you are ready to spawn
3 Years Brand Warranty
Buy from here: https://amzn.to/3r8pPyt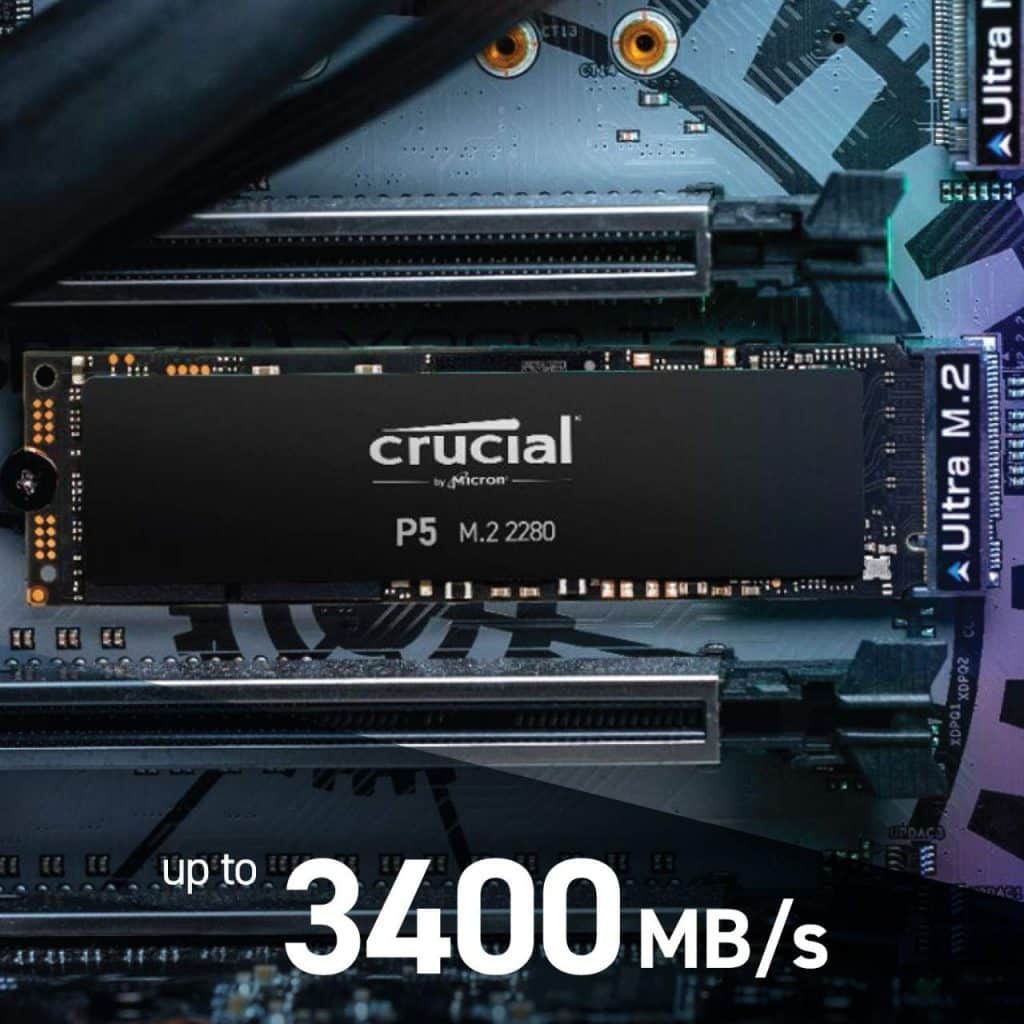 Crucial P5 250GB SSD
Deal Price: ₹ 4,616
Cache enabled, Low power consumption, Laptop, and Desktop
sequential reads/writes up to 3400MB/s/3000MB/s
Capable of enhancing data security and management with rapid, full-drive encryption, helping protect your data without performance degradation
Optimize performance and durability with dynamic write acceleration, error correction, and adaptive thermal protection
Operating systems open almost instantly, apps launch in seconds, and games load before you are ready to spawn
Buy from here: https://amzn.to/3s7uNwK