While we are quite used see the war between AMD and Intel, last year, Apple announced their revolutionary Apple M1 chip, based 5nm process, featuring 8 cores that could defeat some of the beefier mobile CPUs out there, drawing far less power.
Since then, the Silicon industry has shaken up seeing the progress of the Cupertino giant and what it can do with its ARM architecture, drawing far less power than industry standards. While it's strong in multi-core undoubtedly, but its main strength lies when it comes to single-thread performance.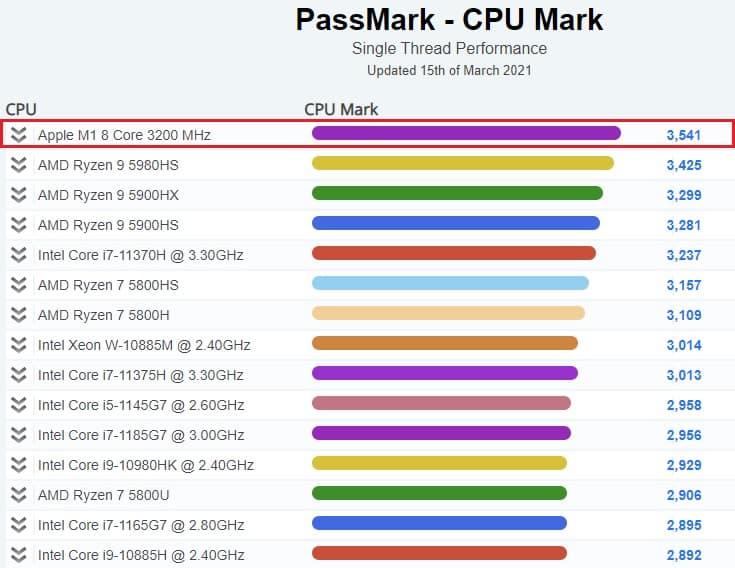 The Apple M1 chip has a single-thread score of 3,541 points that beats out some of AMD's latest Ryzen 5000 series mobile processors. The AMD Ryzen 9 5900HX scores 3,299 points while the Ryzen 9 5980HS manages to score 3,425 points.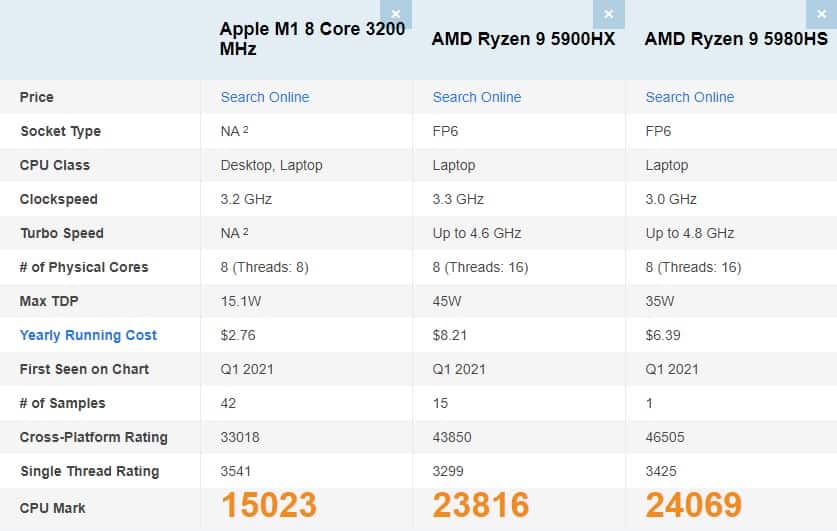 However, the thing to notice is that the TDP for the M1 is just 15.1 W compared to the 35-45 W power drawn by the Ryzen 5000 processors. On the other hand, there's no competition to new AMD CPUs in terms of multi-core performance, but the performance Apple has shown with the M1 chip is undoubtedly impressive.
via Notebookcheck