A well-known Chinese brand ZTE has recently confirmed that the company has set to launch a brand new next-generation series of Axon flagship smartphones named, ZTE Axon 30 Pro. With the official announcement the company also has depicted much key information about the device. It has very high technology with some user-friendly features.
The company currently has shared its new image of the teaser on the social media platform. It also has confirmed that the latest Axon 30 pro has the feature of a Trinity triple camera set up that will take care of our captured precious moments means the photographs on the next-generation flagship device.
Also Read: Realme 8 series is tipped to launch on March 24

From the various information and also from the rough text of Chinese who are confirmed that the smartphone will be launched with more than two flagship cameras. In the teaser, we have seen exactly what the company indicates, but it is pretty sure that some exciting thing will be going to launch.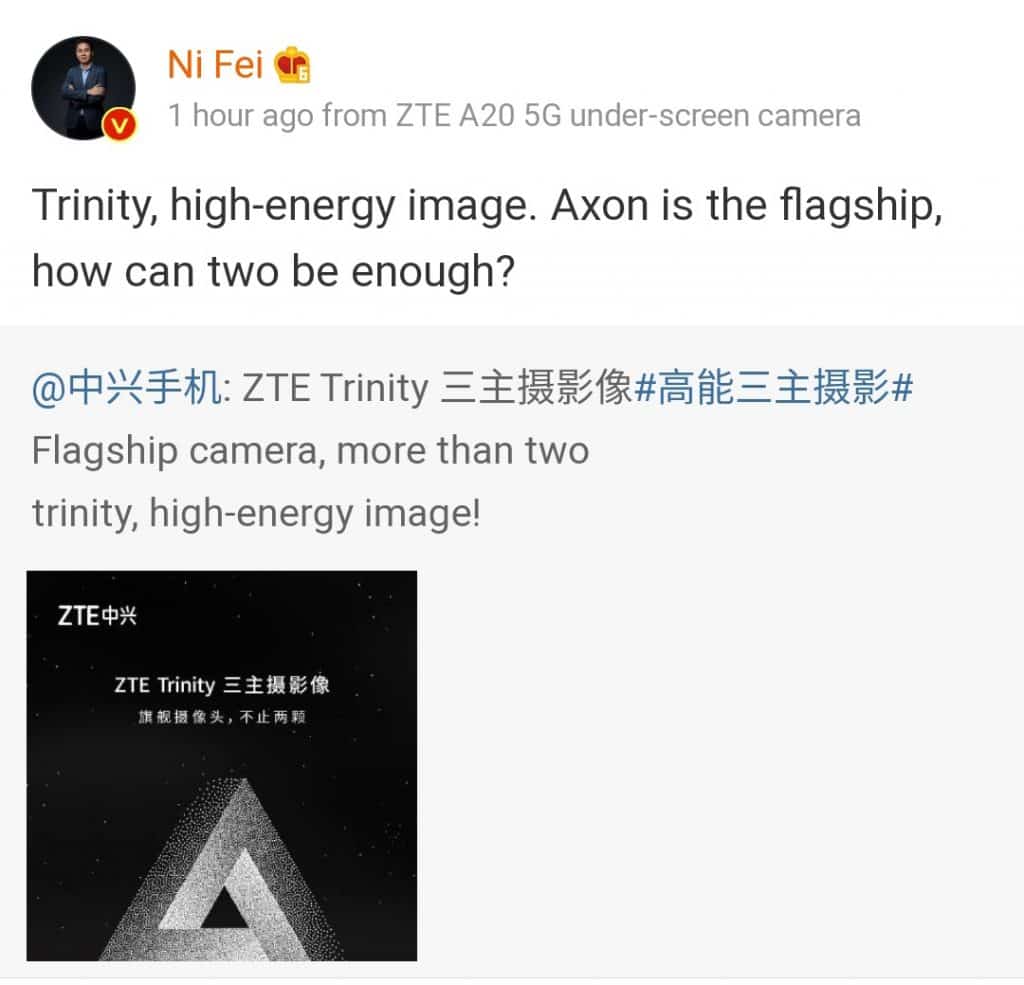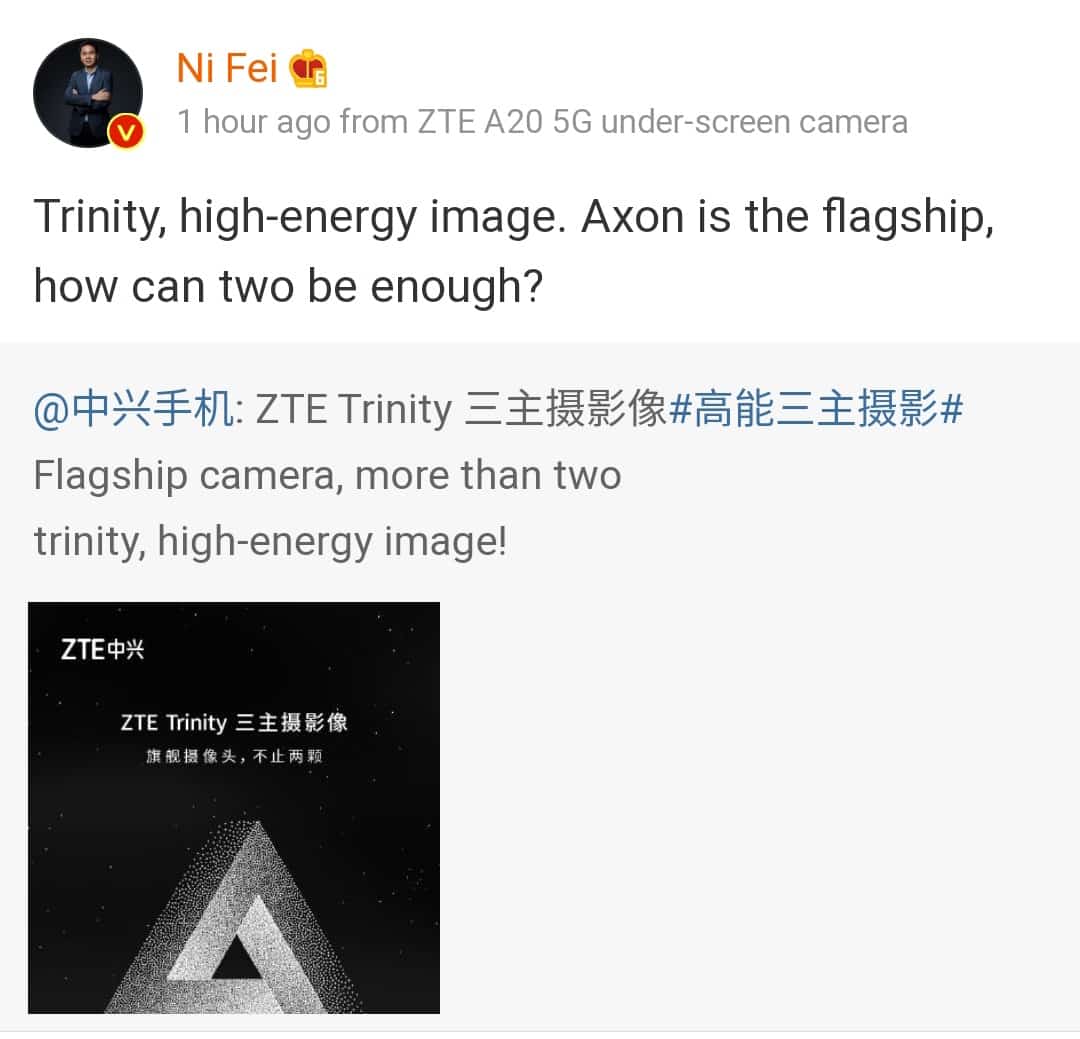 Recently, the director at ZTE, Lv Qianhao for the Consumer Experience Department had revealed that the company is mainly focusing on the improvement of the camera performance for a better experience. He also had informed that the smartphone is going to offer incredible low light support for the environment, the features are 4K HDR video mode, full support of 10bit image, and many more.
It also has confirmed from a current 3C certification of the smartphone that the latest device will also be launched with the support of 55W ultra charging technology. The smartphone is also has equipped with the next-generation fingerprint display sensor that the company already has shown at the MWC which was held in Shanghai 2021at the last month.
This latest ZTE Axon 30Pro will also be powered by the new Qualcomm Snapdragon 888 Chipset, which is very new in most of the recent flagship smartphones which are launched this year.