There is no doubt that Chris Hemsworth is set to be a regular fixture for the Netflix lineup of Original series over the last few years. After getting huge success on Netflix for the action thriller Extraction, now Hemsworth will be featuring on the upcoming sci-fi Original film 'Escape From Spiderhead'.
It is an upcoming Netflix original sci-fi film which is directed by Joseph Kosinski and written by Rhett Reese and also Paul Wernick. The screenplay of the film is based on George Saunder's short story of that exact name.
Release Date:

It is expected that Netflix is going to confirm the release date of Escape From Spiderhead within few months, but one thing is confirmed that this film will be released in 2021.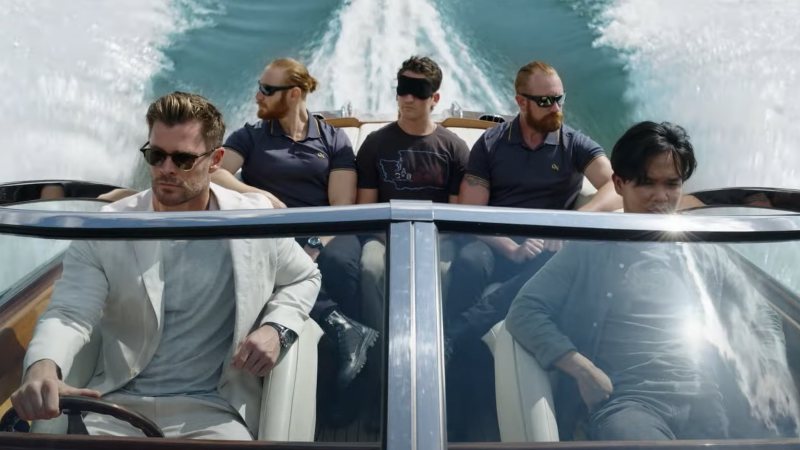 The film preview of Netflix's 2021 has confirmed the release of this film from which the glimpse of Escape From Spiderhead was revealed.
Plot:
It has informed that to reduce their sentences, two convicts offer to volunteer as medical subjects for the latest new radical drug. This drug has the ability to exchange emotions, and also for one such subject its affect their ability to love, and also bring some questions on their feelings and emotions, they cannot differentiate between reality and manufactured.
Cast:
The production team only just confirmed the name of the main and the supporting actor so far.The names are Chris Hemsworth, Jurnee Smollett, Miles Teiler, Joey Viera, Sam Delich, Mark Paguio.
Place:
Escape From Spiderhead is basically the second Netflix Original film for MCU star Chris Hemsworth. We have seen this Aussie actor last in the action thriller Extraction which gets a huge response in public and also become the most-watched Netflix Original of all time. In the first four weeks, it achieved over 99 million views. It also has to know that the shooting of Escape From Spiderhead took place on the Gold Coast, Queensland, and Australia.