After being scouted by Manchester United and Bayern Munich, Everton's interest in Norwich City right-back Max Aarons has been confirmed by transfer insider Fabrizio Romano on his Twitter account.
The Merseysiders are in the market for a new right-back since Seamus Coleman is on the wrong side of 30 and is the only player naturally favouring that position in the squad.
Norwich City have asked for a sum worth about €35 million for the youngster, who happens to be the most valuable player in the Championship. Bayern Munich are reportedly not going to advance any further in their negotiations for the player after the Canaries quoted the aforementioned figure for their prized asset.
The Bavarians wanted Aarons as a cover for Benjamin Pavard, who has had issues with his fitness. Moreover, Buona Sarr, who was only signed in the summer of 2020 has been deemed unreliable by the management at the club and hence arises the need for a quality player in the position.
That said, it is imperative that Aarons will want to have playing time wherever he goes next.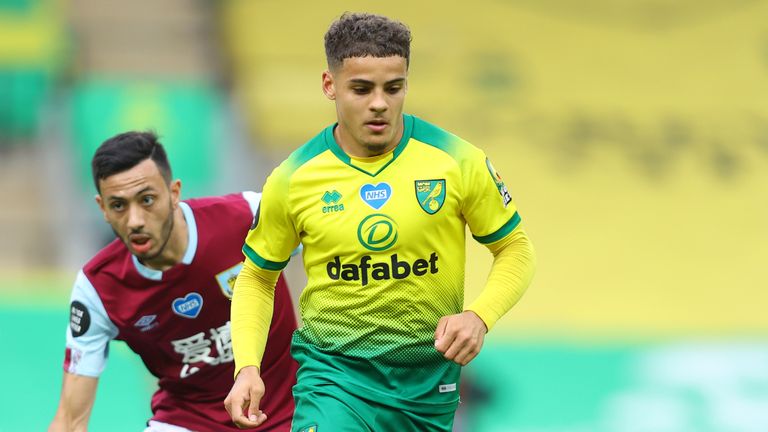 Manchester United have scouted the player extensively but are not actively in the race for him, and are hence not genuine contenders for landing the player's signature in the summer.
Carlo Ancelotti will most likely be looking at Aarons as a long term solution for the right-back position at Everton, and given that the player is in his early twenties, he is absolutely the right age to make the move to a club like Everton where there is plenty of room to grow.