Puma is ready to prise Marcus Rashford away from Nike in a multi-million-pound deal. The sportswear giants want to make Marcus Rashford their face. The Manchester United striker can be offered a hugely lucrative boot sponsorship deal that will send his already iconic status soaring.
Rashford has a current deal with Nike, which is going to expire very soon. Puma wants to take the opportunity of making the English striker their face.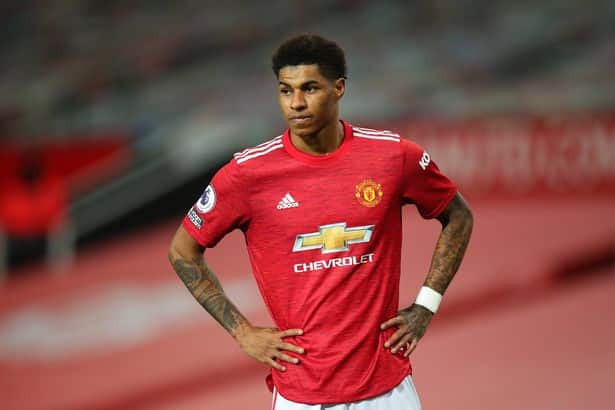 Marcus Rashford is currently a role model in his country for his tireless campaigning against child hunger and his performances for United – though the player has not engaged in any formal conversations outside his current kit deal with Nike. The English striker has been admired for his social work.

Puma have recently signed Brazilian star Neymar in a deal worth a reported £21million a year. Now they turned their interest on the Manchester United youngster. The Sportswear Giants have also expressed an interest in Manchester City star Raheem Sterling, whose own deal with Nike has expired in recent months. Manchester City star had been in talks over a staggering Puma deal worth a minimum of £10-12million across the term, though this is excluding other substantial performance-related bonuses.
Marcus Rashford signed with Nike, aged 11 and is the youngest footballer to ever sign for the iconic brand. He is now 23 years old. But the 12-year association with the sportswear giants is now under significant threat, with rival companies ready to lure him away.