- Advertisement -
Hugo Duro, one of Real Madrid's academy products about to burst onto the scene, had a pretty eventful journey to the Castilla. As a child, he supported Getafe and played for them until two years ago, when they secured qualification into the Europa League. 
He has since made a move and has made his debut for Los Merengues under Zinedine Zidane. His former teammates and seniors Jorge Molina and Jaime Mata of Getafe gave him some good advice and also reflected on the youngster's diligent attitude as they spoke to EFE: 
"When he came up from the youth team and debuted, he told me that he was studying," Molina said to EFE. "I tried to advise him to focus on his career because football gives you plenty of time to do other things, like study.
- Advertisement -
"I put in a lot of effort to tell him not to stop. That's the main thing, and football is an unfair sport. One day you're on top of the world, and the next, you come crashing down."
The left-footed striker is currently on loan at Madrid, and his new club has the option of buying the player at the end of the season when his deal expires. The player has scored 8 goals in 12 appearances for Real Madrid's Castilla team in Segunda B and has played every minute with the youth team.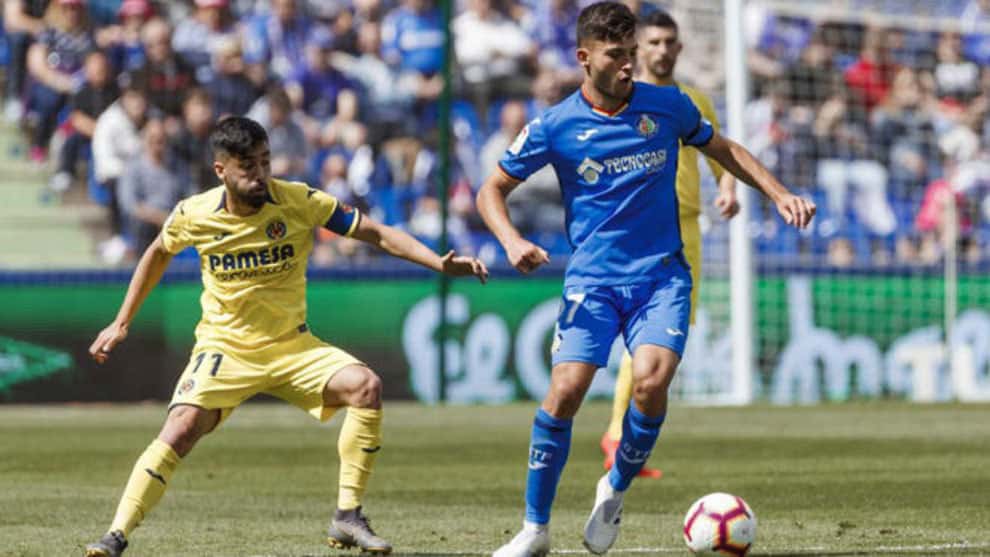 It takes something special to succeed at Real Madrid, and with the likes of Karim Benzema and Cristiano Ronaldo already setting the standards so high, it will be difficult for Duro to reach those heights. However, with enough dedication and skill, the Spaniard can surely reach those heights.
- Advertisement -
All that said, he has to compete with Mariano Diaz and Luka Jovic, who will come back from loan at Eintracht Frankfurt for minutes, as well as Benzema in the short-term future. 
- Advertisement -