This decade has been a great one for sports in India, as we saw the rise of many youngsters, the rise of the Indian Football Team, a new cricket team, and many sporting clubs in various sports, including the field of Racquet sports.
Lets have a look at the Sportsman of the Decade in Racket sports-
Leander Paes – Tennis
Paes began his journey at the age of 17 from the Davis Cup and is still continuing at the age of 47! He is the most successful Davis Cupper of all time with 43 doubles victory, and has made 7 trips to the Olympics, which stands as the most by a player in the history, but is also eager to conclude with the eighth this year at Tokyo this year.

In last decade, he clinched two of his eight Grand Slam men's doubles crowns, four of his 10 Slam mixed doubles trophies and 11 of his 54 ATP Tour doubles titles. More interestingly, he is competing on the ATP Tour for the fourth decade, which is quite an arduous act.
Kidambi Srikanth – Badmintion
Srikanth is the only Indian to be ranked as men's world No.1, all with his hard work and consistent performance this decade. In 2017 he bagged four titles from five finals and his only runner-up finish came against compatriot B. Sai Praneeth at the Singapore Open.
Srikanth is known for his natural attacking style and his defensive skills. However, his progress got paused due to health concerns and injuries but again made a comeback and reached the quarter-finals of the 2016 Rio Olympics and the World Championships. He bagged a silver medal from the 2018 Commonwealth Games helped him climb up the world rankings.
A. Sharath Kamal – Table Tennis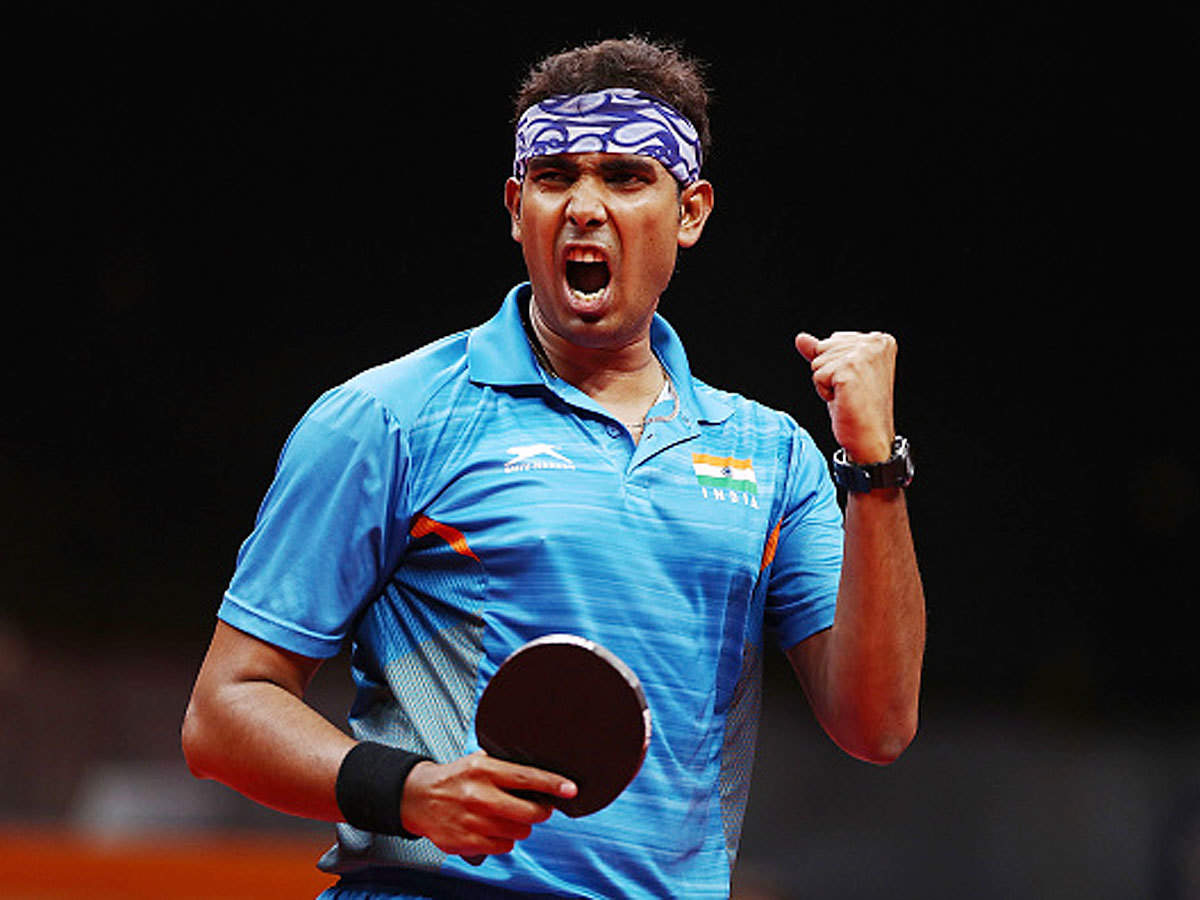 A. Sharath Kamal, undoubtedly the best Indian table tennis player ever, and provides inspiration to many youngsters. He is a former Commonwealth Games and Commonwealth Gold Medallist, with the record of nine-time national champion and remains the top-ranked Indian in the world. He was voted as the Most Valuable Player(MVP) in the 2014-15 season of the German Bundesliga.
Sharath also amazed everyone at the 2016 Asian Cup by stunning world No.8 Chaung Chih-Yuan, No.16 Joo Se Hyuk and No.14 Gao Ning, the mentioned order. At the 2018 World Championship, he led India magnificently to its best of all time spot of no.13, by winning 10 out of 13 matches and gaining ranking points which are equivalent to winning a Platinum Pro Tour event. He is also a two-time Asian Games bronze medallist and also won the 2020 Oman Open.