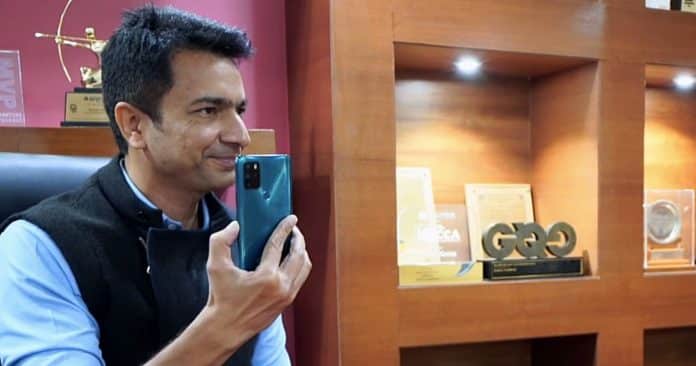 Indian multinational electronics company, Micromax, was one of the leading Indian smartphone OEM till 2015. Since the arrival of Chinese companies in the Indian market, companies like Micromax failed to compete against them. They failed to match the cost efficiency and technological advancements provided by the Chinese devices. 
Indian Prime Minister, Narendra Modi, announced the requirement of India to be self-reliant. The initiatives like Atmanirbhar Bharat helped almost-dead companies like Micromax to come back into the market. Micromax made the re-entry with the IN series which was released in November 2020.
The new series was well received by the customers and generated a lot of attraction. Micromax promised a few updates with their launch and we can see them fulfilling the first of those very soon. The IN Note 1 smartphone is set to receive a major upgrade to Android 11.
Also read: Nokia 5.4 and 3.4 launched in India: See all the pricing and specification details here
In an online talk, Rahul Sharma, one of the Co-founders of Micromax, revealed that the Android 11 update will come in the new series by April 2021. He stated that the update will first come on the IN Note 1. Following that, it will soon be available in the Micromax IN 1B. The scheduled updates will include the camera system and the current Android security patch.
In the same online Q&A session, Rahul Sharma also cleared that there will not be any additional local user interface as it is not required after the update to Android 11. He also hinted that the R&D unit of Micromax is working very hard to build a flagship 5G smartphone with premium accessories.
We can expect this 5G device to come very soon. This might be paired with flagship earphones which will be supported with the latest technology. Not only earphones but according to Rahul Sharma, there might be other wireless products as well. He also reacted positively when asked whether IN 1B can come in 4 GB + 64 GB variant. With all of this, Micromax is trying to stage a comeback. As fellow Indians, we are proud to see an Indian smartphone company putting in all the efforts. Hopefully, it can manufacture attractive products which can take them flying again.