The 5G smartphones are in demand as people are aware that it is the technology that is going to rule the future. Today, we are to compare two such smartphones, one is Realme X7 and the other is Samsung Galaxy A32. Let's see which one is better. 
Display 
Realme X7 5G offers a 6.4-inch FHD+ Super AMOLED punch-hole panel with a screen resolution of 2520 x 1080 pixels. Samsung Galaxy A32 5G showcase a 6.5-inch HD+ Infinity-V display. Both smartphones have a refresh rate of 60 Hz. Both the displays are pleasant in their way and it is hard to separate between the two. 
Processor

Realme X7 is powered by the MediaTek Dimensity 800U chipset. On the other hand, Samsung A32 is run by the MediaTek Dimensity 720 SoC. The MediaTek Dimensity 800 features Cortex-A76 and Cortex-A55 cores which clocks at a speed of 2.4GHz and 2.0GHz and the MediaTek Dimensity 720 SoC gives you Cortex-A76 cores and Cortex-A55 cores but they clock a slower speed of up to 2 GHz.
Also Read:  Details of Moto E7 Power, Moto G10, and Moto G30 leaked online
Camera
In terms of optics, Realme X7 5G promises you a triple rear camera setup that includes 64MP primary camera, an 8MP ultra-wide lens, and a 2MP macro lens. In comparison, Samsung A32 5G offers 48MP primary sensor, an 8MP ultra-wide sensor, a 5MP macro, and a 2MP depth sensor.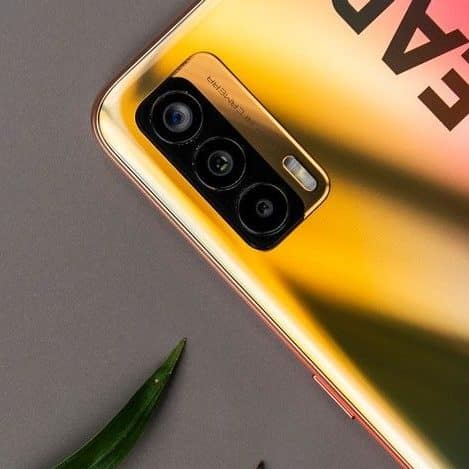 Talking about the front camera, Realme X7 5G has a better selfie snapper of 16 MP lens as compared to Samsung Galaxy A32 5G's 13 MP sensor.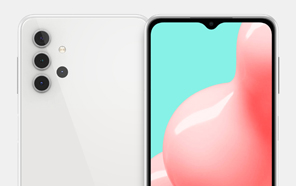 Battery
Samsung takes the lead in this aspect when we talk about the battery cell. Galaxy A32 features a powerful 5,000 mAh battery cell. It is much better than the 4,300 mAh battery which is packed in Realme X7. 
But when we look at the fast charging equipment, Realme X7 betters Galaxy A32 by offering 50W charging rather than the latter's 15W fast-charging.
Price
Realme X7 comes for $274 or approximately Rs 19,999. Samsung Galaxy A32 is offered at $ 337 or approximately at Rs 24,560.
Conclusion
In terms of processor and camera, we can say the Realme X7 comfortably defeats Samsung A32. The Realme device has a better primary camera and selfie lens. Thus, offering better picture quality to users. In terms of price, as well, you will get Realme X7 at almost Rs 4500 discount when compared to Galaxy A32.
Another benefit that goes in favor of Realme X7. Even though Realme X7 offers a fast charger, we cannot ignore the strength of the battery cell of the Samsung A32. This domain surely goes in Samsung's favor. Thus, taking note of all the aspects, we can say that Realme X7 comes out as a better option.