Season five of one the most famous web series Money Heist is going to be launched on Netflix later this year for the final series and it is expected that Angel might be following in Lisbon's tracks and engage the gang of robbers.
It is a Spanish thriller series. Previously we have seen that it has introduced to Angel Rubio (Played by Fernando Soto) in season one's first episode. This man was the investigation partner of the lead investigator Raquel Murillo. They came together to stop The Professor (Alvaro Morte) and his robbery gang from carrying off their heist at the Royal Mint of Spain. As Raquel has joined the robbers and the unorthodox process of the new main investigator, Alicia Sierra, who is not in his list of preferences, Angel might also join the robbers.
In the Spanish Police, Angel is not the first member to join The Professor. Raquel did not even join the robbers as Lisbon, so all of the police's information has been fed to the band by police officer Benito Antonanzas (Antonio Romero). In the first season, he was also claimed as a mole for the criminals. Angel has become successful in earning the trust of his colleagues and simultaneously also worked with the police.
In the season 4 ending it has seen that the gang once again find surrounded at every side and the professor was in peril. The time to activate their weapon has come which has been hidden in the sight of the plain of the police all the time.
May be angel will be the one who might be helping out the gang in season five. It is found that abraabc103 has said on Reddit exclaimed that if Angel had joined the gang, it would be cool and he would see just like it's happening, and with this Natie22 added that she could saw him and Antonanzas who are helping the gang in the coming episodes.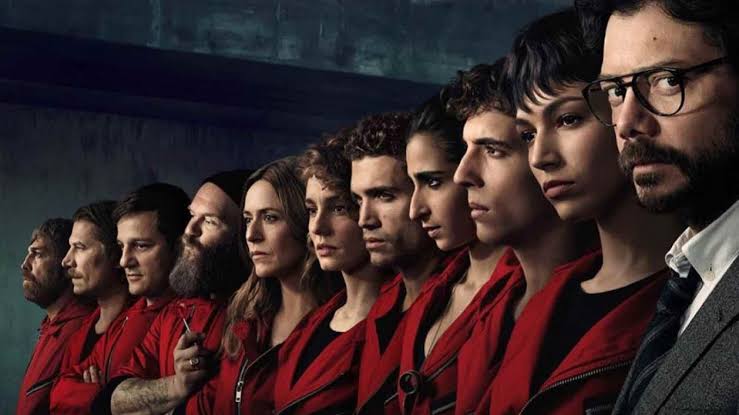 The plots of the coming episodes are tightly wrapped, but from Soto's Instagram post, it is assumed that Antonanzas and Angel will be working to some extent when Money Heist will return. It was seen that the character was married but still has feelings for his previous partner.
So, the fans have many expectations and imaginations with the upcoming season five of the Money Heist. Also, there are many excitements with the returning of Angel, only there are some little hints, but still, it is a mystery to the fans.