Looking to buy a brand new 8 core CPU, but confused which new one should you buy? To help you with this, we have taken both Intel and AMD's best 8-core CPU now, as well as compared both of them to get a fair idea.
AMD has challenged Intel in single-core tests and already lead in multi-core, but in gaming too, AMD has a clear advantage. So, comparing both of these 8 core chips will help you decide whether you should go for team Blue or team Red.
The Intel Core i7-10700K retails around Rs.32k to Rs.35k whereas the Ryzen 7 5800X is now available in ample stocks for Rs.40k, so is it worth spending a bit more on the AMD side? Let's explore:
Specifications
| | | |
| --- | --- | --- |
| |  AMD Ryzen 7 5800X | Intel Core i7-10700K |
| Number of Cores: | 8 | 8 |
| Number of Threads: | 16 | 16 |
| Base Clock Speed: | 3.8 GHz | 3.80 GHz |
| Boost Clock Speeds: | 4.7 GHz | 5.1 GHz |
| Cache: | 36MB Game Cache | 16 MB Intel Smart Cache |
| TDP: | 105 W | 125 W |
| iGPU: | none | Intel UHD Graphics 630 |
| Lithograpthy: | TSMC 7nm FinFET | 14 nm |
| Socket: | AM4 | LGA1200 |
In terms of raw specs, both look toe-to-toe with each other but in real world the performance of the new Ryzen 5000 series processors are really spectacular, especially in single-core. However, these new AMD processors are not cheap as they are indeed quite costly but worth spending if you ask me.
Test Config Specifications (AMD):
Motherboard: Gigabyte X570 UD
CPU: AMD Ryzen 7 5800X
RAM: 16GB 3200MHz
SSD: 240GB WD Sn550, 480GB Crucial SATA SSD
Power Supply: Cooler Master 750W
GPU: ZOTAC GAMING GeForce RTX 3080 AMP Holo
CPU Cooler: Deepcool Gammaxx GTE V2
Cabinet: MSI Mag Forge 100R
Test Config Specifications (Intel):
Motherboard: Gigabyte Z490m
CPU: Intel Core i7-10700K
RAM: 16GB 3000MHz
SSD: 240GB WD Sn550
Power Supply: Cooler Master 750W
GPU: ZOTAC GAMING GeForce RTX 3080 AMP Holo
CPU Cooler: Cooler Master H410R
Cabinet: MSI Mag Vampiric 100R
Productivity
This segment has always been dominated by AMD and this time too, it is dominated by the red team as the 8-core Ryzen 7 5800X crushes the Intel Core i7-10700K totally both in terms of multi-core and single-core, even the Ryzen 5 5600X gives a stiff competition to the Intel CPU: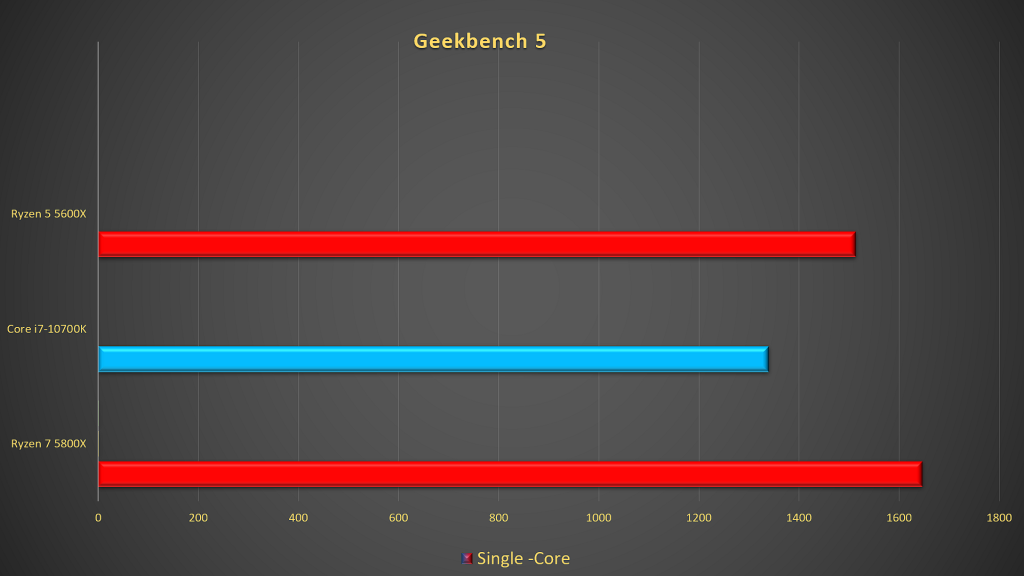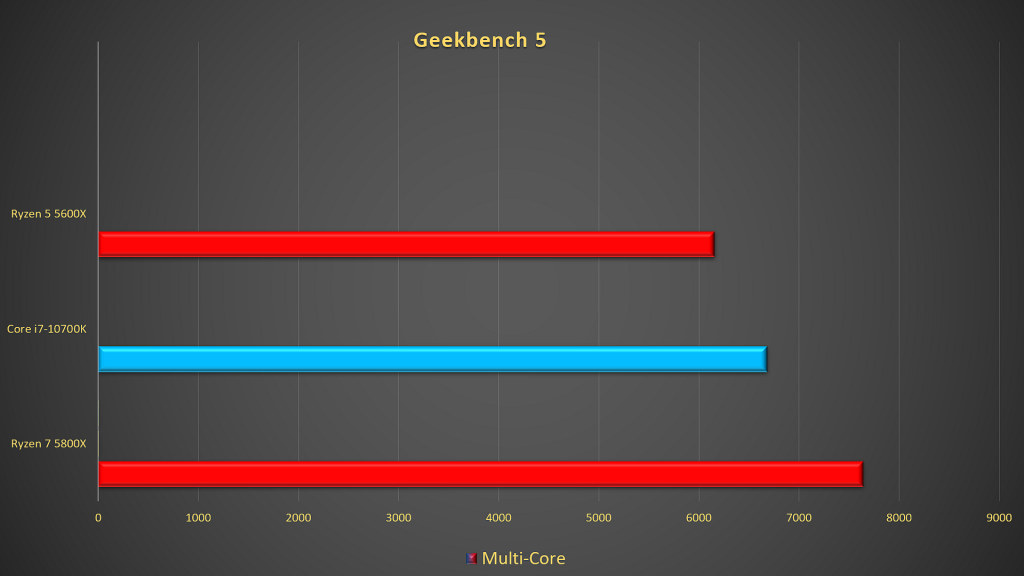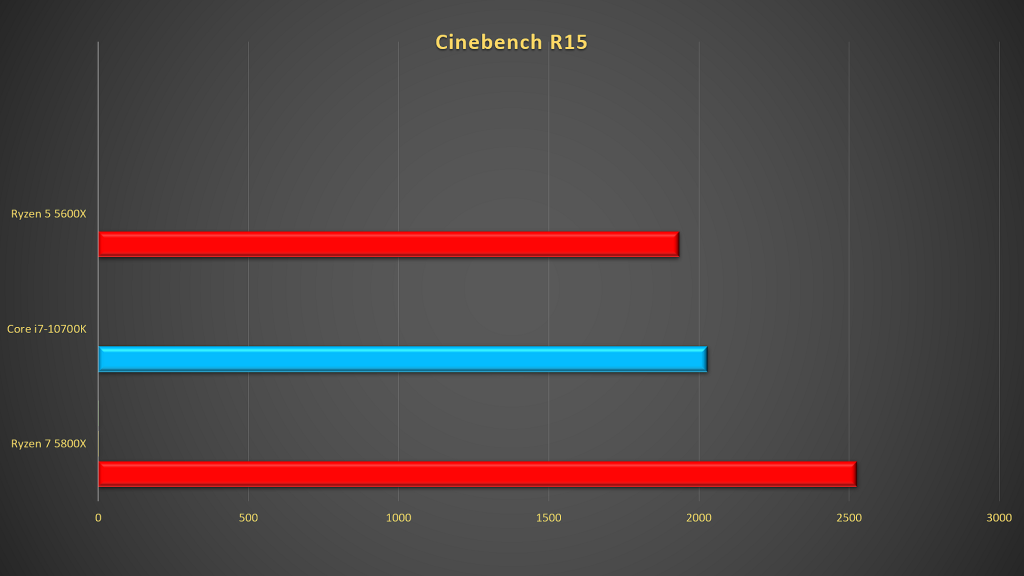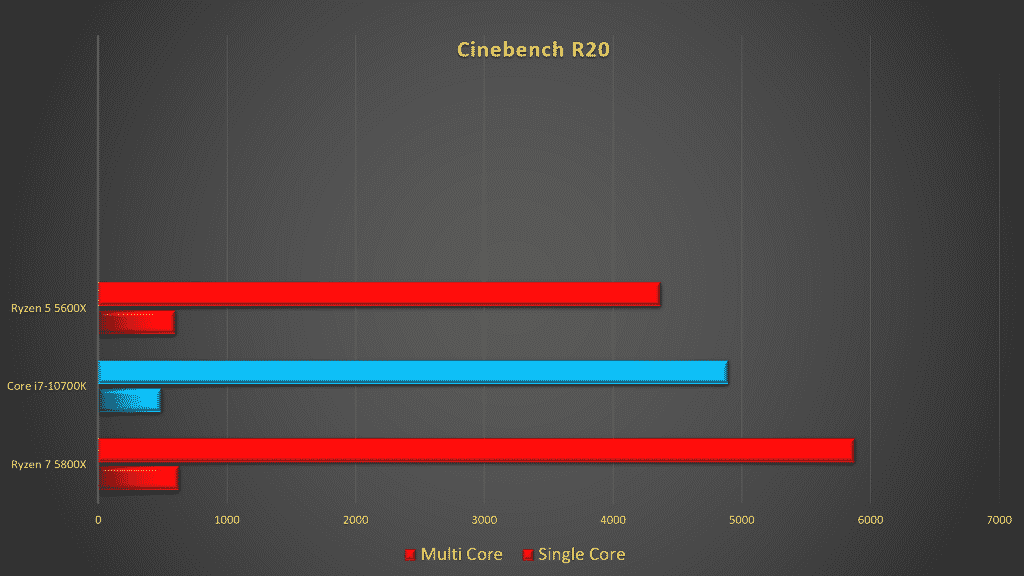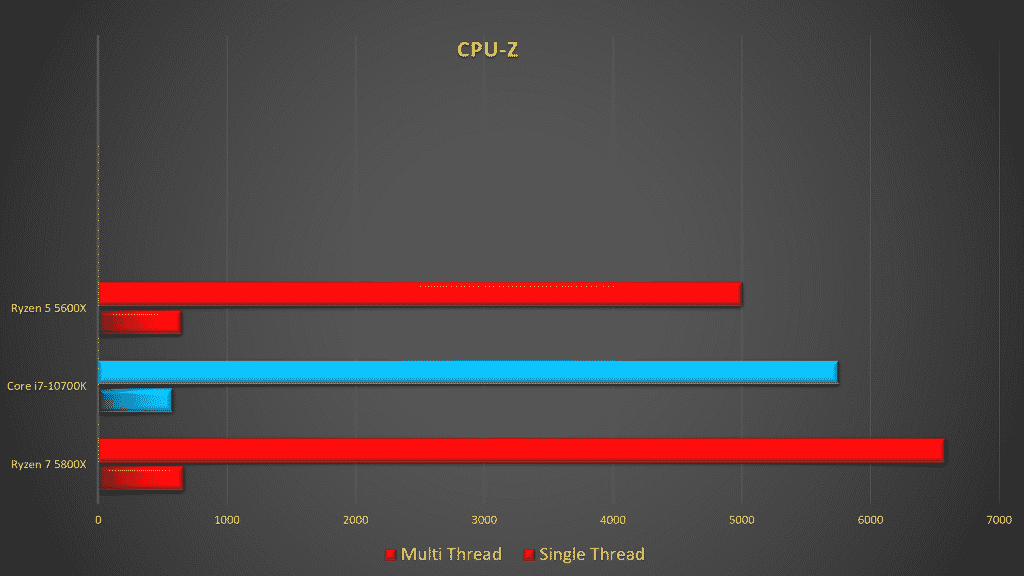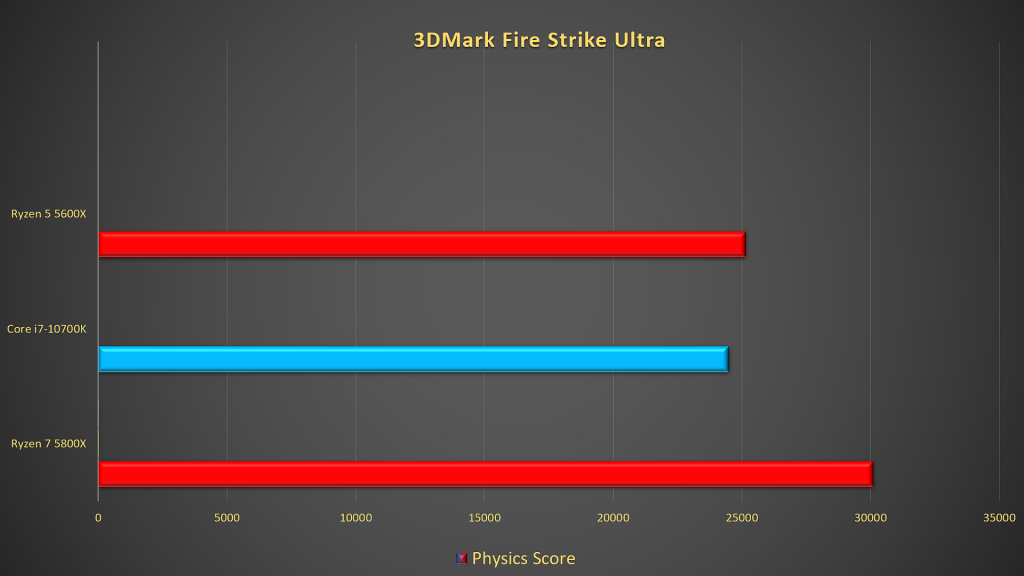 In the benchmarks, you clearly see the Ryzen 7 5800X is the leader in all segments with absolute dominance. On an average the 5800X is 10-20% faster than the Core i7-10700K depending upon the workload and thanks to the improvement in single-core performance, AMD is able to deliver similar or better performance in applications like Photoshop, Premiere and others.
Even though it uses less TDP and lower clock speeds, the AMD CPU pulls ahead of Intel with a good margin, thanks to the IPC gains and a new cache design, justifying the increase in pricing. Be it rendering or compiling these new Ryzen 5000 series processors are great in every aspect, also with an improved availability in India, it makes it far more recommendable.
Also read: AMD Radeon RX 6800XT vs NVIDIA GeForce RTX 3080: The competition is intense
Gaming
In this segment, Intel has always been the leader but AMD has snatched the crown already from the Blue Team and the Ryzen 7 5800X is an absolute gaming king. Here are benchmarks comparing both of them in latest games: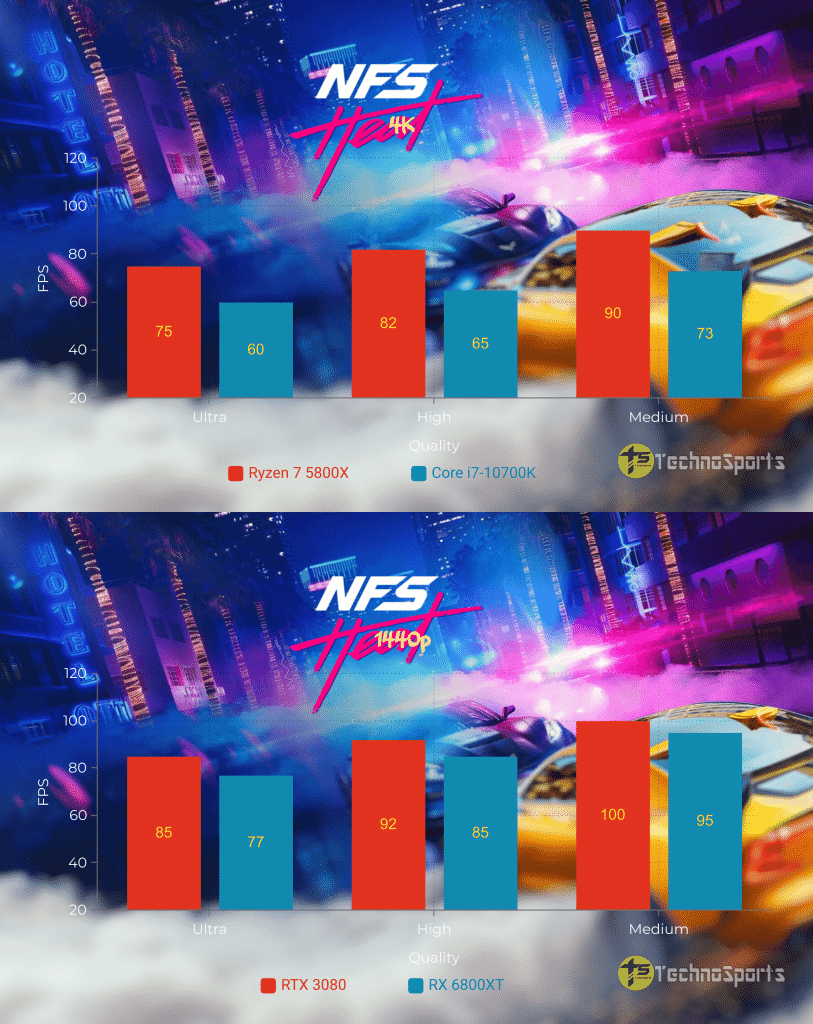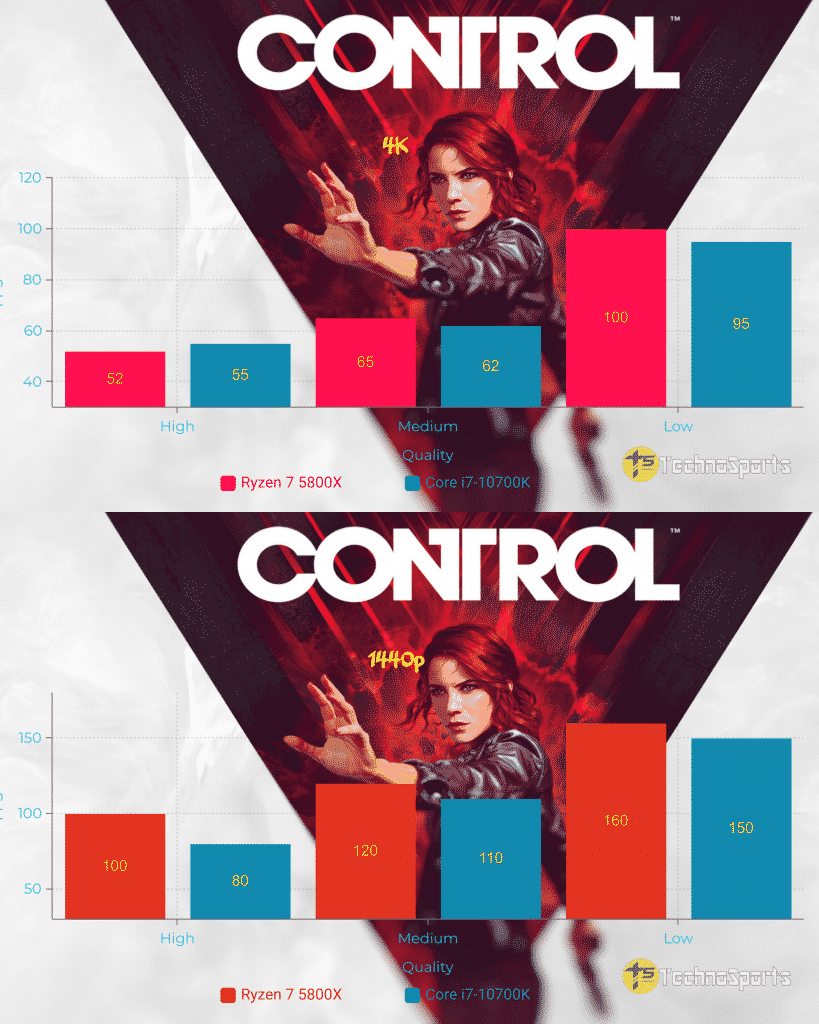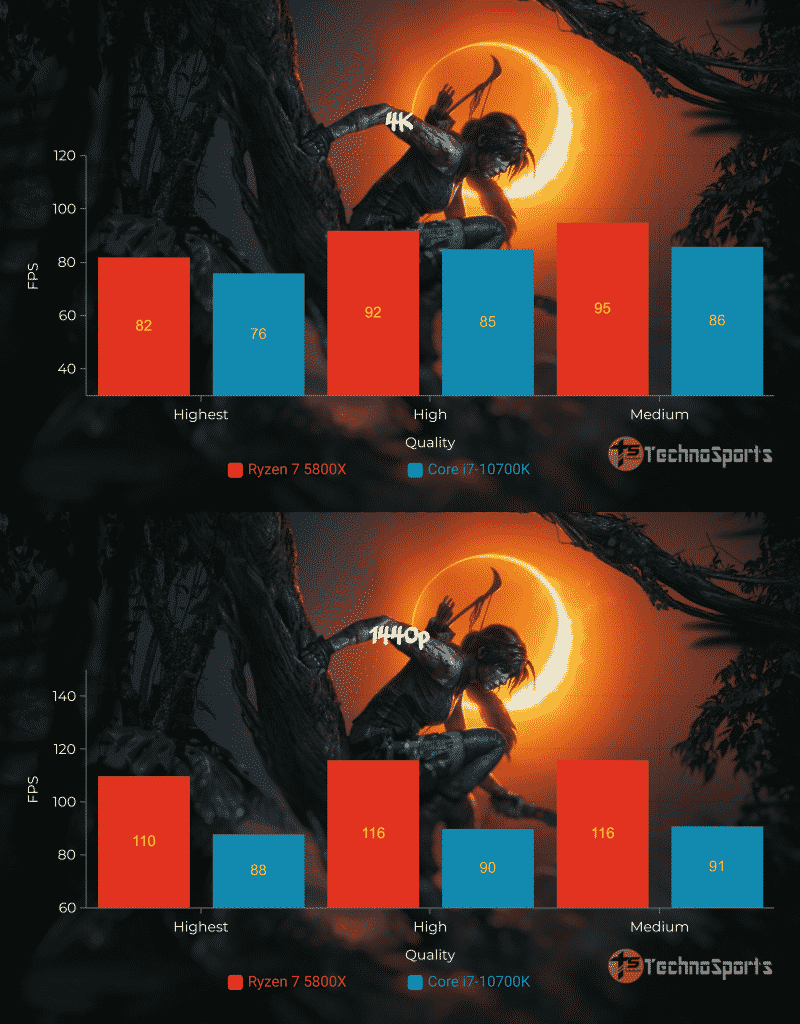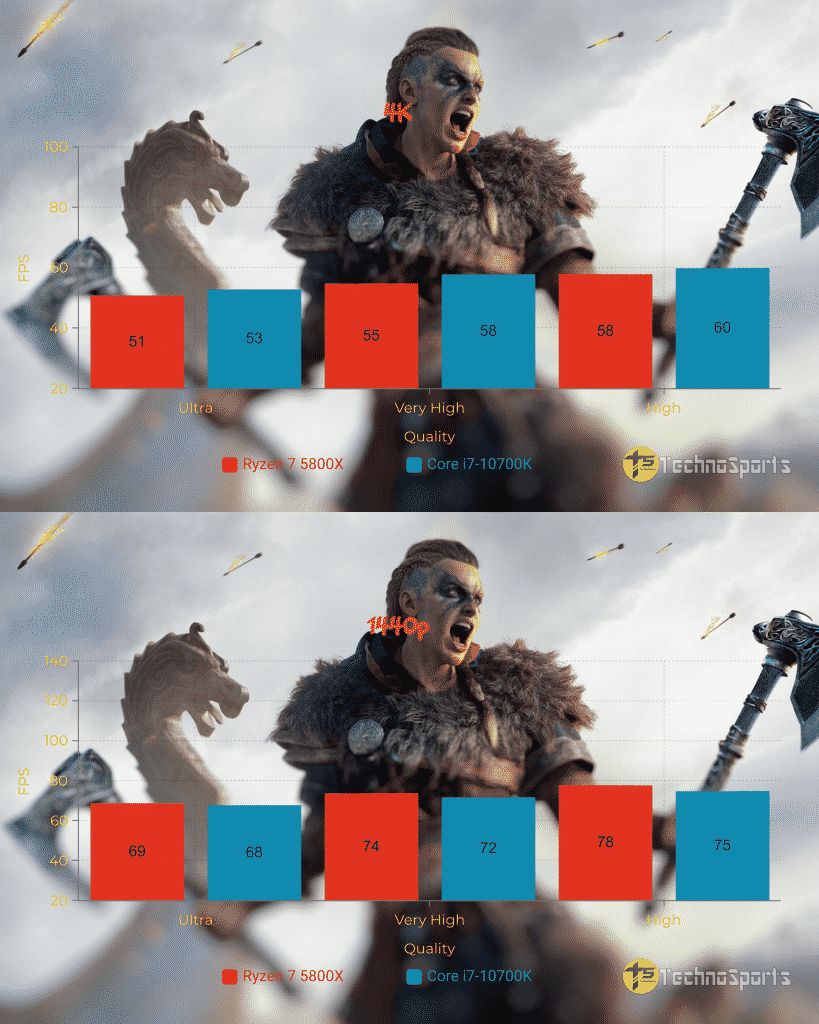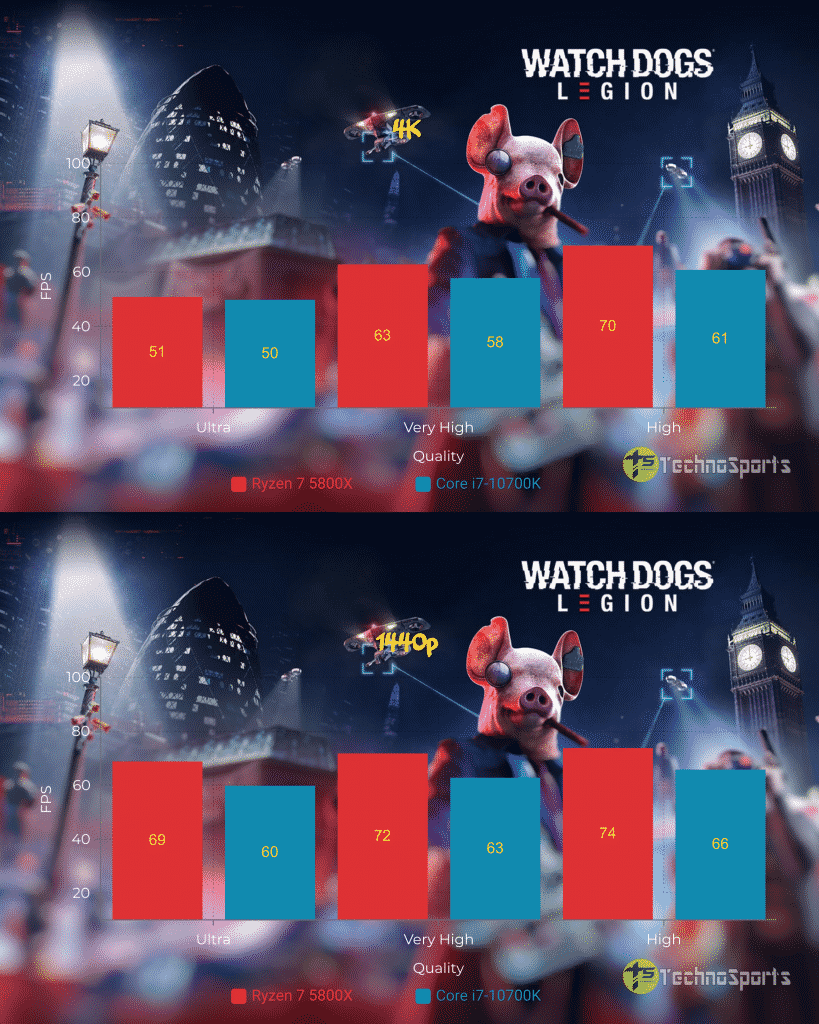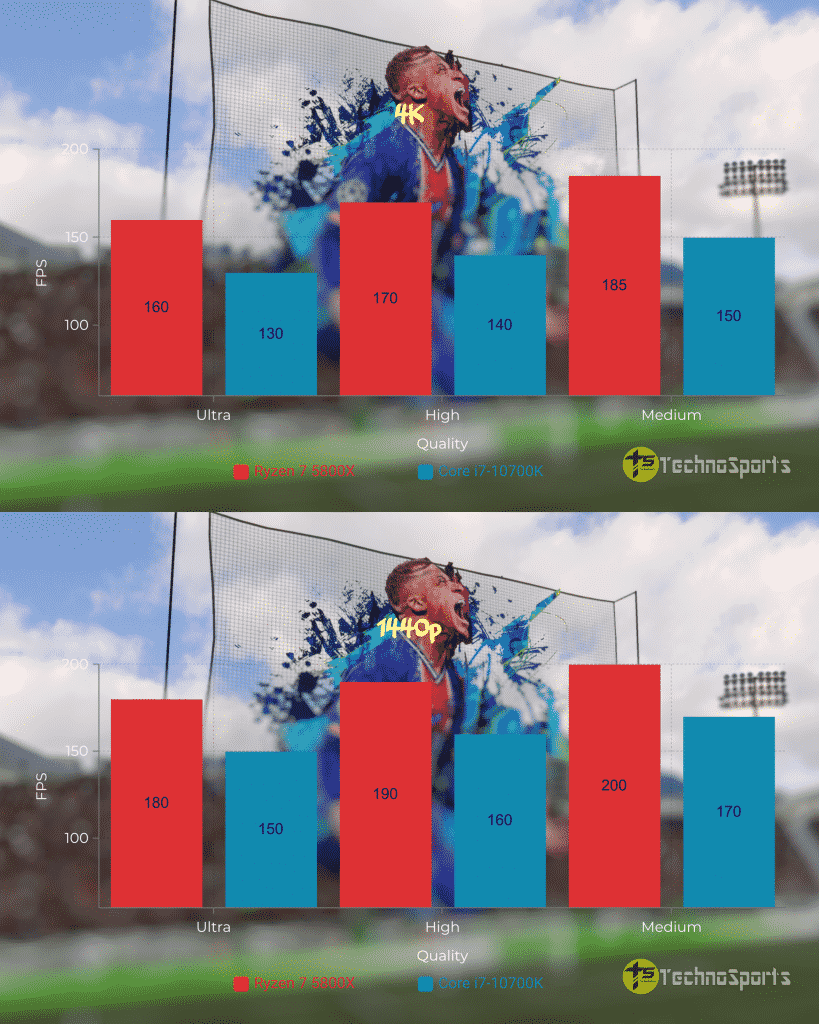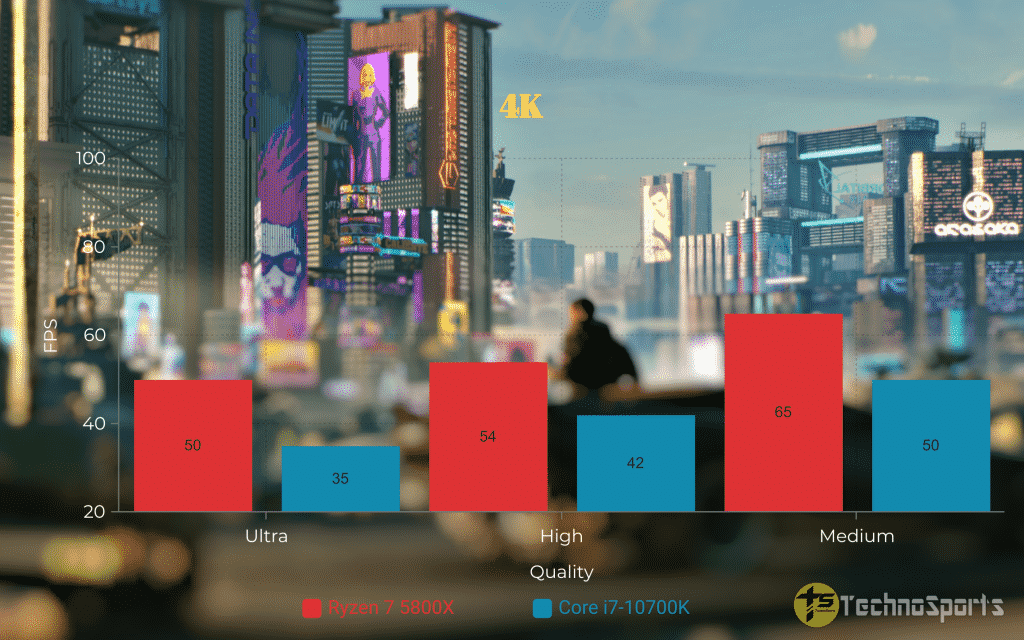 As you see in the benchmarks, in every other game the AMD Ryzen 7 5800X beats the Intel Core i7-10700K by significant margins, which is unimaginable. If you look the latest games like Cyberpunk or Watch Dogs Legion, the differences are significant!
Still at 4K things look similar in other games except Cyberpunk 2077, which literally struggles with Intel CPU as its very CPU intensive. However, in 1440p, AMD hold absolute dominance, providing you more frames per second and giving better value for the extra money you spend on the processor.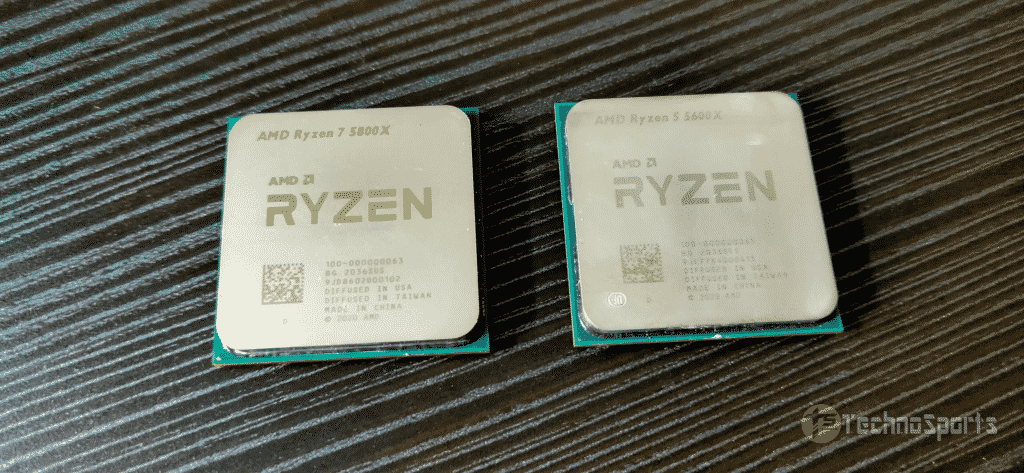 Verdict
This is the first time AMD has made things so comfortable for we reviewers as be it gaming or productivity, new Ryzen 5000 series processors are absolutely perfect. Also, the AMD CPU draws a lot less power and comes with intelligent features to keep the temps low, thanks to the 7nm process.
If you are looking for an 8-core CPU and want the absolute best, wait no more as the Ryzen 7 5800X is the best out there. However, if you are short on budget, then the Core i7-10700K still makes sense as you can get it at lot less, but as an amid gamer and content creator, I can tell you that going for AMD will be a smarter choice in the long run.
Even if you are not ready to spend Rs.35k or Rs.40k, just go for the Ryzen 5 5600X, which at Rs.27k makes more sense as it provides almost similar productivity performance when overclocked and in gaming, AMD is the leader as of now. Overall, whichever AMD CPU you end up buying, you will be delighted with the progress the company has made in a few years.
Buy the Intel Core i7-10700K: https://amzn.to/3aM7dOw or the new AMD Ryzen 7 5800X: https://amzn.to/3cMGhks