- Advertisement -
AMD has recently announced its new Ryzen 5000 series processors for laptops and has introduced the world's first overclockable processors or the Ryzen 5000HX series. Indeed the new Ryzen 9 5900HX is a total beast when it comes to performance and it is evident from the recent Passmark numbers.
While still it is not the fastest of the entire AMD Cezanne gaming lineup but manages to top the chart in both single and multi-threaded benchmarks. AMD now has the crown for best gaming CPUs until Intel makes 11th Gen commercially available, so it was kind of expected from AMD to lead the charts.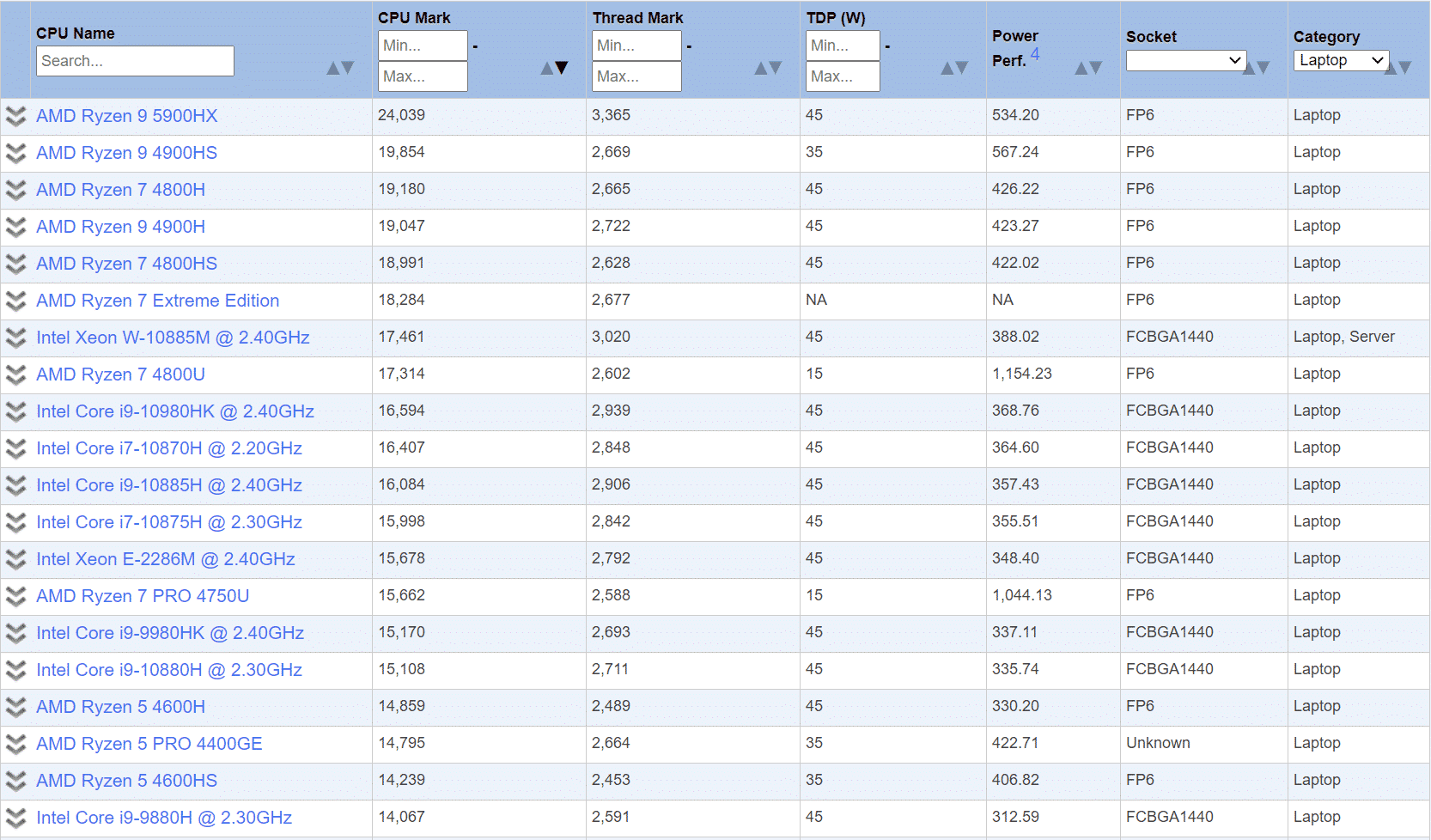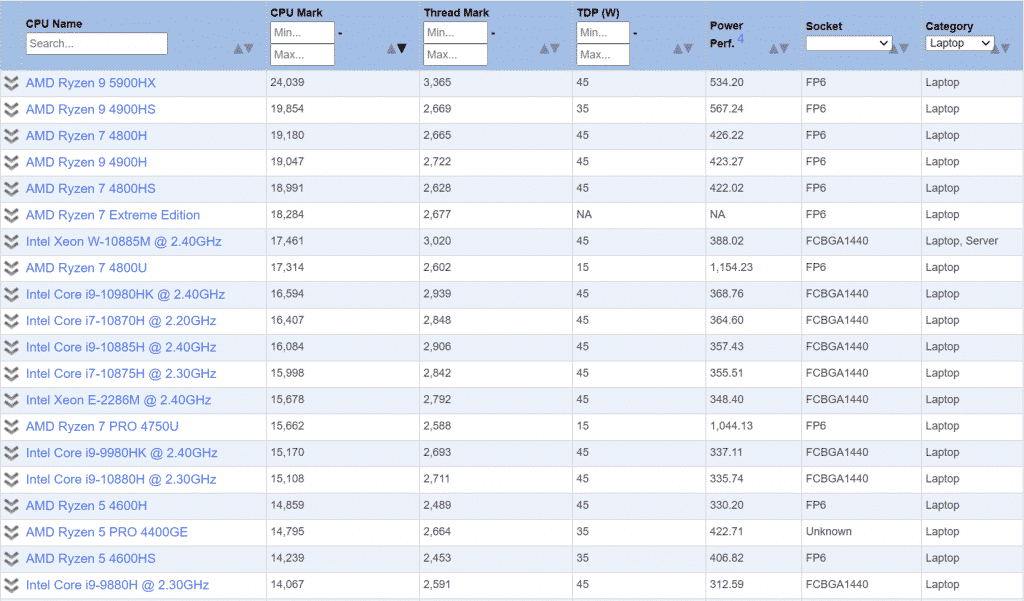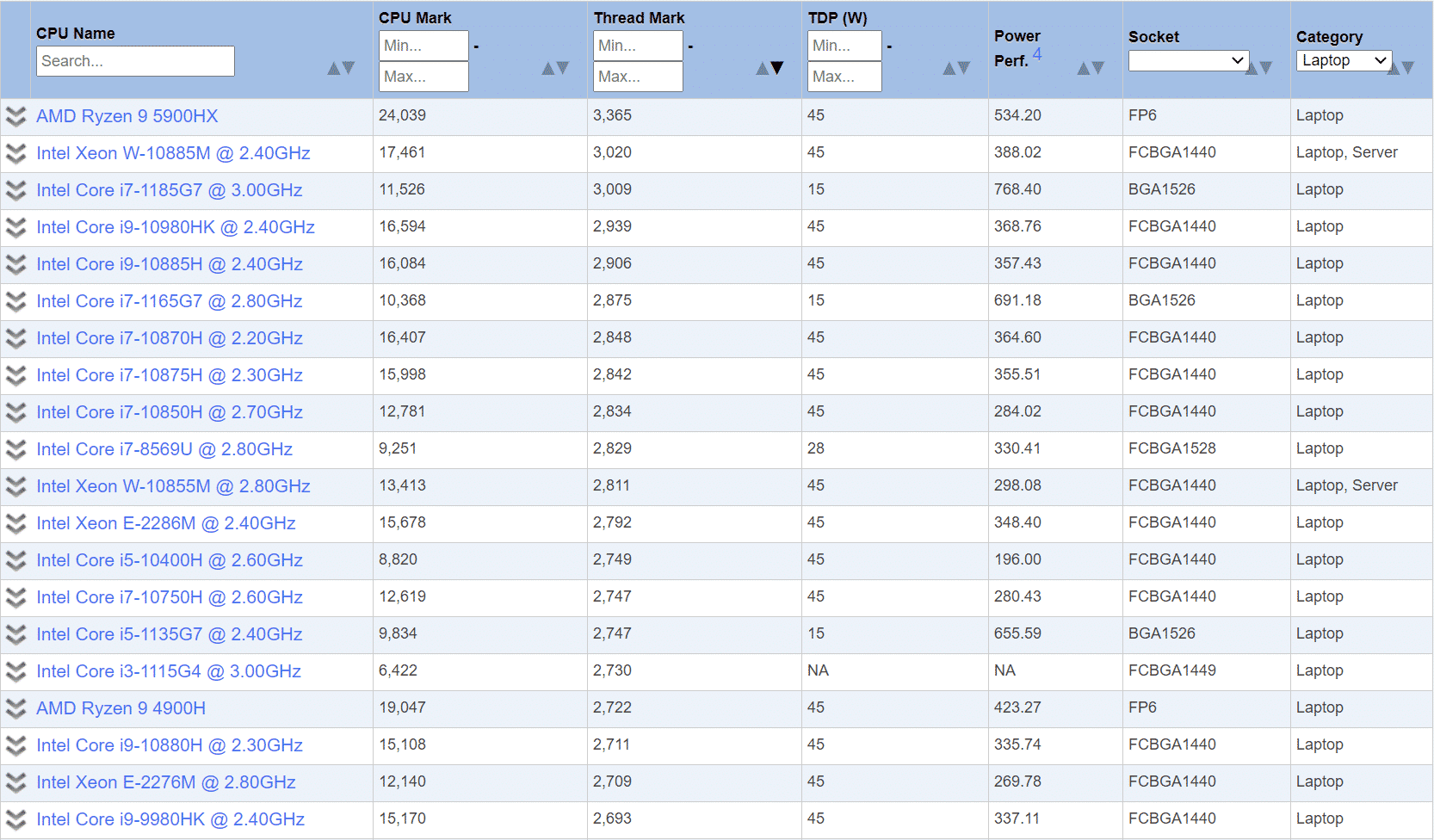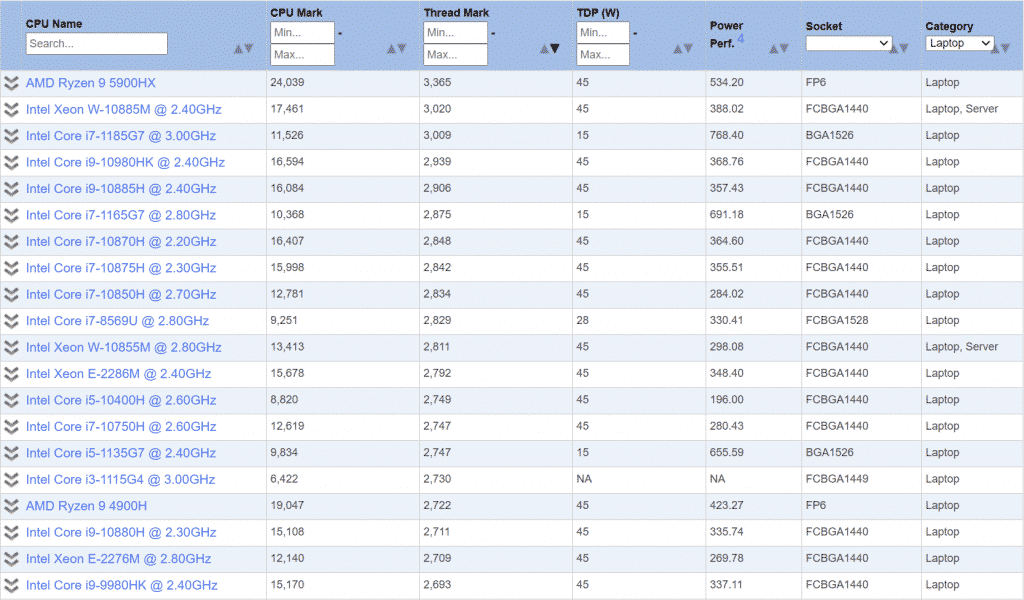 As for now the new 8 core, 16 threaded unlocked AMD Ryzen 9 5900HX stands out way ahead of the competition, beating its own Ryzen 9 4900HS predecessor, scoring a hefty 24,039 points in multi-threaded performance. Whereas in single-core performance, the 5900HX also topped the ranking with 3365 points. 
- Advertisement -
All thanks to the new Zen 3 architecture and having a 3.3 GHz base and up to 4.7 GHz boost clock frequencies. It even beats Intel's new Core i7-1185G7 and its wonders to me how the flagship Ryzen 9 5980HX will perform. As for now, you'll see more of the Ryzen 9 5900HX on a wide range of upcoming gaming laptops.
via Videocardz
- Advertisement -