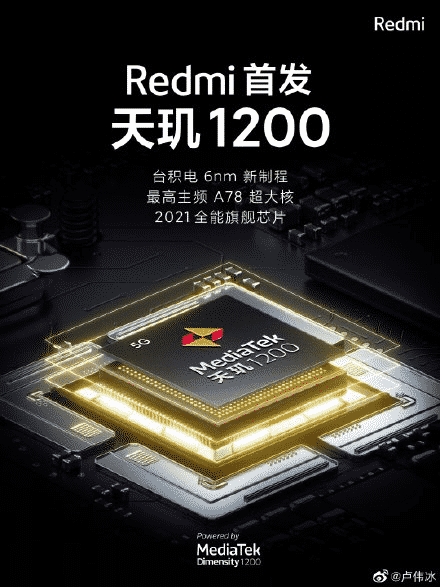 MediaTek has already announced its latest flagship chipset MediaTek Dimensity 1200 5G which is the successor of the previous flagship Dimensity 1000+ 5G SoC. With the official launch around the corner, Redmi has already announced that they are going to launch a new flagship device featuring this flagship MediaTek Dimensity 1200 5G processor.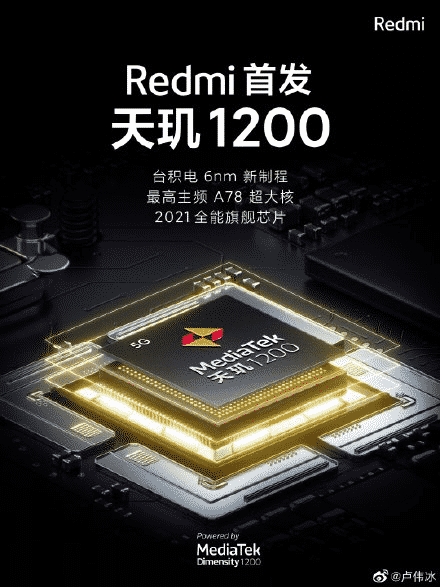 Previously we have also mentioned that Redmi is willing to launch a new Dimensity powered flagship device and it turns out to be the MediaTek Dimensity 1200 5G chipset. The rumored device is one of the Redmi K40 series devices that will have this flagship processor. It is not clear that which phone of the K40 series will have this flagship processor but Lu Weibing had already hinted that the company is coming with a new flagship Dimensity chipset in his Weibo account.
He has also mentioned that Redmi K30 Extreme Edition has equipped with Dimensity 1000+ flagship chipset and now it is time for a new flagship chipset of MediaTek which clearly indicates the launch of the Redmi K40 series equipped with MediaTek Dimensity 1200 chipset. The Dimensity 1200 has already surpassed the performance of Snapdragon 865 because it is the new 6nm process, which has the highest clock speed and powered by A78 super cores.