The CES 2021 is underway and all the big brands are busy in introducing their latest innovative techs in front of the world.
Samsung has been a pioneer in bringing in innovative techs coupled with Artificial Intelligence. They have been carrying out researches in various fields related to AI and robotics innovation.
Samsung has now unveiled 3 AI robots in CES 2021. They have seven global AI research centres to advance technology, which help them to research on AI and have now come up with new smart home experiences.
The new bots enabled with AI can do many tasks ranging from washing machines that optimize water usage, detergents, and wash cycles, to TVs with a Quantum AI Processor that can upscale HD content into pristine 8K resolution.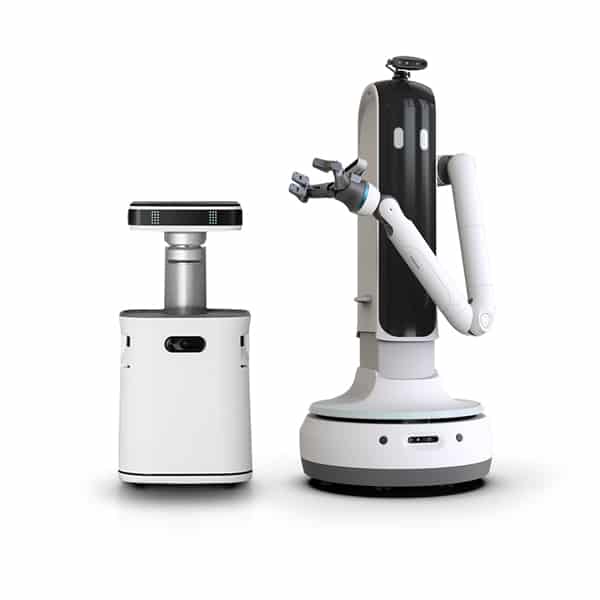 The 3 AI robots Samsung introduced in CES 2021:
JetBot 90 AI+: Coming to the US 1H 2021, this new vacuum cleaner uses object recognition technology to identify and classify objects to decide the best cleaning path. LiDAR and 3D sensors allow JetBot 90 AI+ to avoid cables and small objects, while still cleaning hard-to-reach corners in your home. Also outfitted with a camera, JetBot 90 AI+ is integrated with the SmartThings app to assist you with home monitoring.
Samsung Bot™ Care: The latest development in Samsung's growing robotics lineup, Samsung Bot™ Care is designed to use AI to recognize and respond to your behaviour. It will be able to act as both a robotic assistant and companion, helping to take care of the details in your life. It will also learn your schedule and habits and send you reminders to help guide you throughout your busy day.
Samsung Bot™ Handy: Also in development, Samsung Bot™ Handy will rely on advanced AI to recognize and pick up objects of varying sizes, shapes and weights, becoming an extension of you and helping you with work around the house. Samsung Bot™ Handy will be able to tell the difference between the material composition of various objects, utilizing the appropriate amount of force to grab and move around household items and objects, working as your trusted partner to help with house chores like cleaning up messy rooms or sorting out the dishes after a meal.
Samsung is also working towards developing other tangible applications of AI technologies for daily life. Samsung is continuing to build on its Samsung Bot™ Retail, which would guide users outside the home in retail environments, and GEMS, Samsung's health-focused exoskeleton as mobility aide.
These innovations allow robots and robotic devices to co-exist with humans. These AI robots enhances their lives and caters to a variety of lifestyles and different environments.