Team Of The Year (TOTY) is a yearly event on each FIFA versions. The TOTY event is targeted on the best players in the 12 months of a calendar year. So this year as well, EA Sports is coming up with the TOTY event on FIFA 21.
EA Sports has now officially announced that the voting for the TOTY XI has finally begun. You can cast your vote now to chose the final TOTY XI.
How to vote for the TOTY XI?
First, you need to visit EA Sports' official website for FIFA 21. Then you'll find the area for building your TOTY XI. If you're a FIFA player, you'll probably feel this like an SBC. You need to place the player cards in the TOTY XI to make your dream team.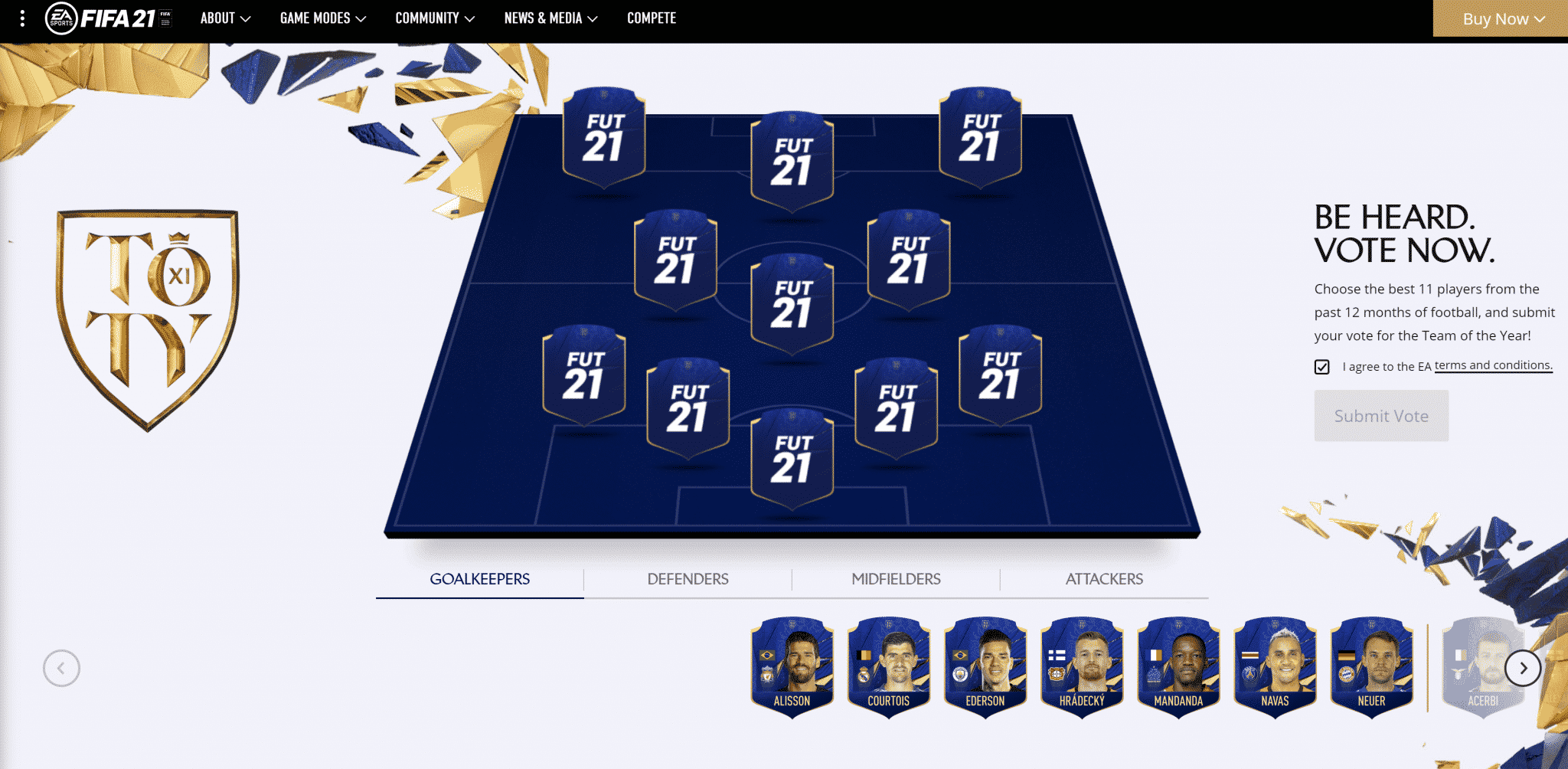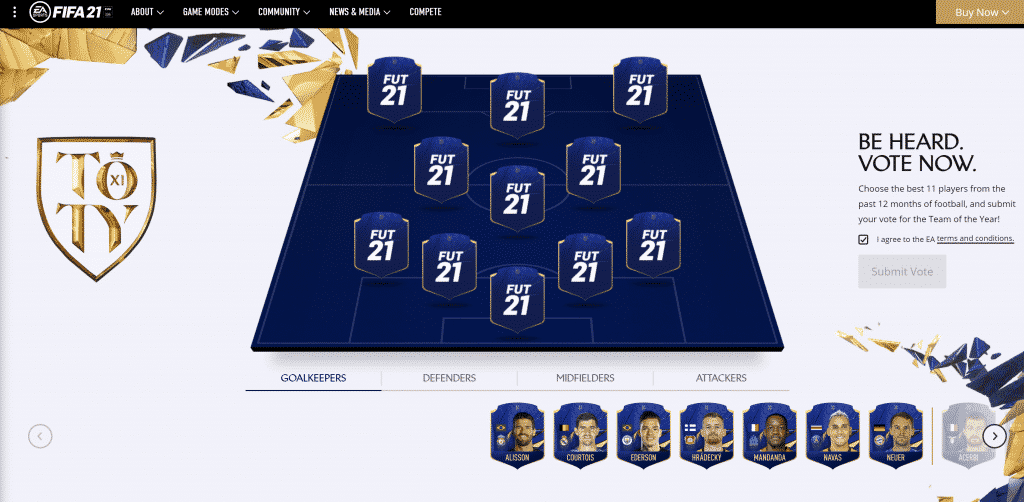 You will need to choose 1 goalkeeper, 4 defenders, 3 midfielders and 3 attackers among all the nominees. And then you'll need to tick the box for 'I agree to the EA terms and conditions' and click on submit to vote for your favourite stars over the last 12 months.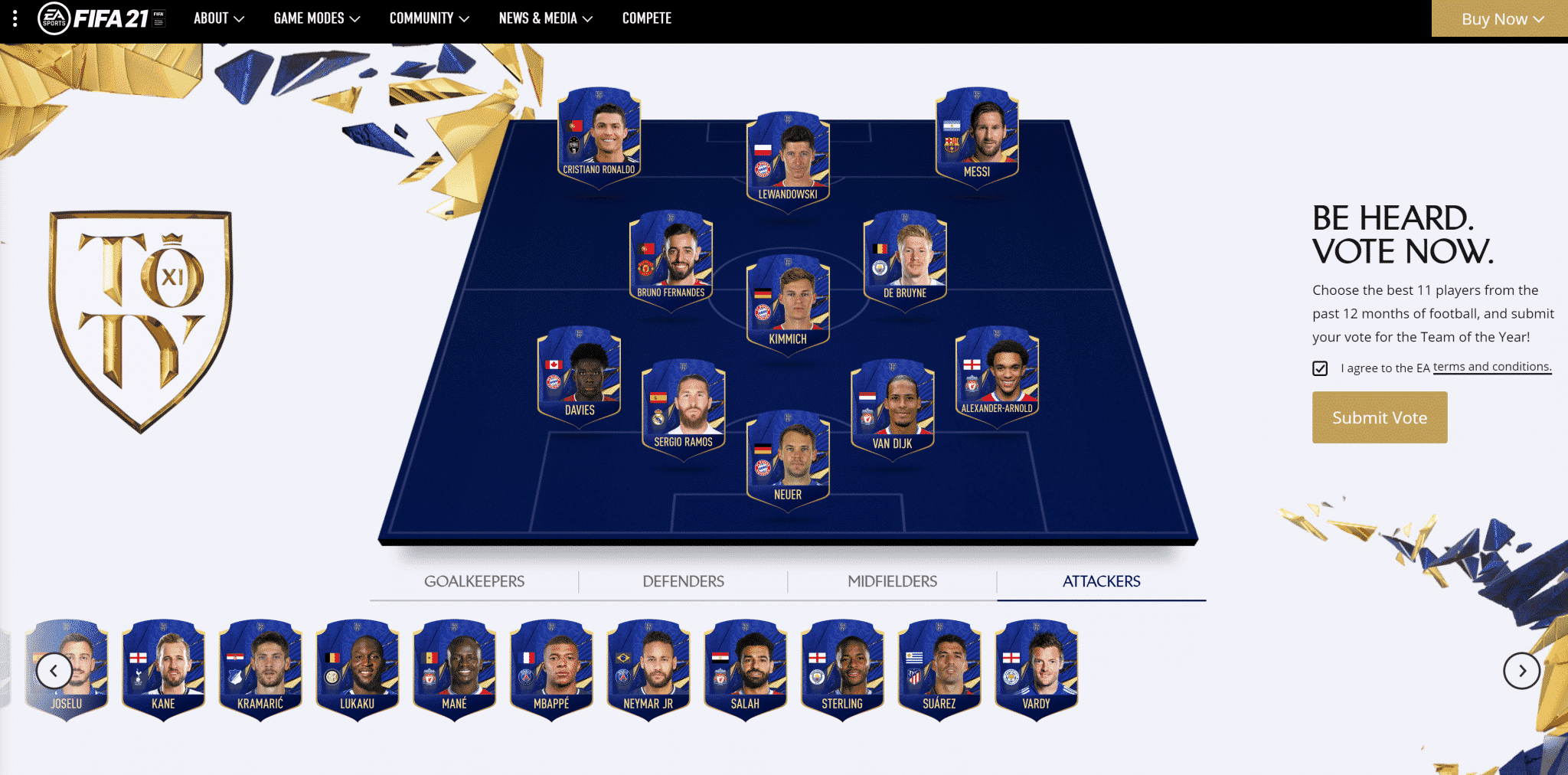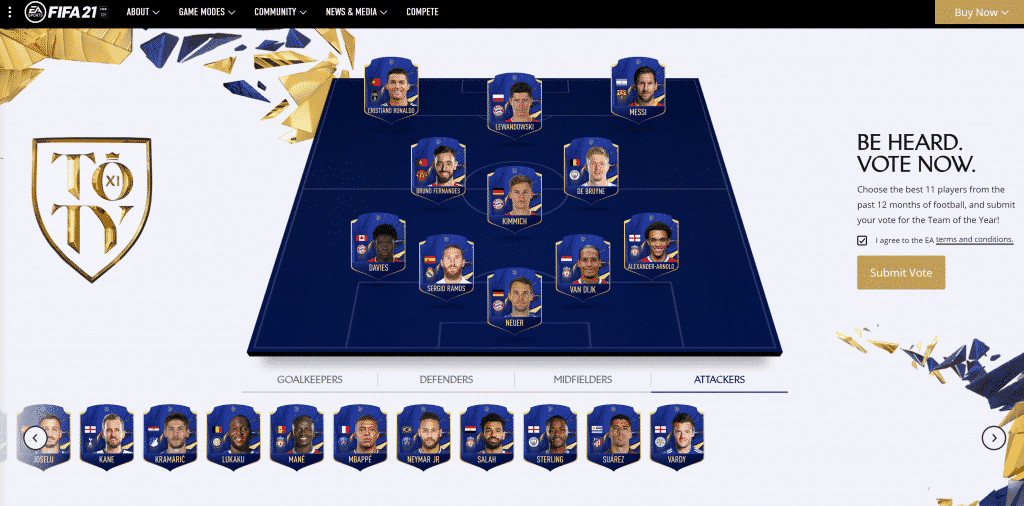 I have voted for the following players, as I think they have been the best in their positions in the last 12 month.
GK: Manuel Neuer (Bayern Munich)
RB: Trent Alexander-Arnold (Liverpool)
CB: Virgil Van Dijk (Liverpool)
CB: Sergio Ramos (Real Madrid)
LB: Alphonso Davies (Bayern Munich)
CDM: Joshua Kimmich (Bayern Munich)
CM: Kevin De Bruyne (Manchester City)
CM: Bruno Fernandes (Manchester United)
RW: Lionel Messi (Barcelona)
ST: Robert Lewandowski (Bayern Munich)
LW: Cristiano Ronaldo (Juventus)
So hurry up and vote right now! Do let us know in the comments down below about the TOTY XI you voted for.