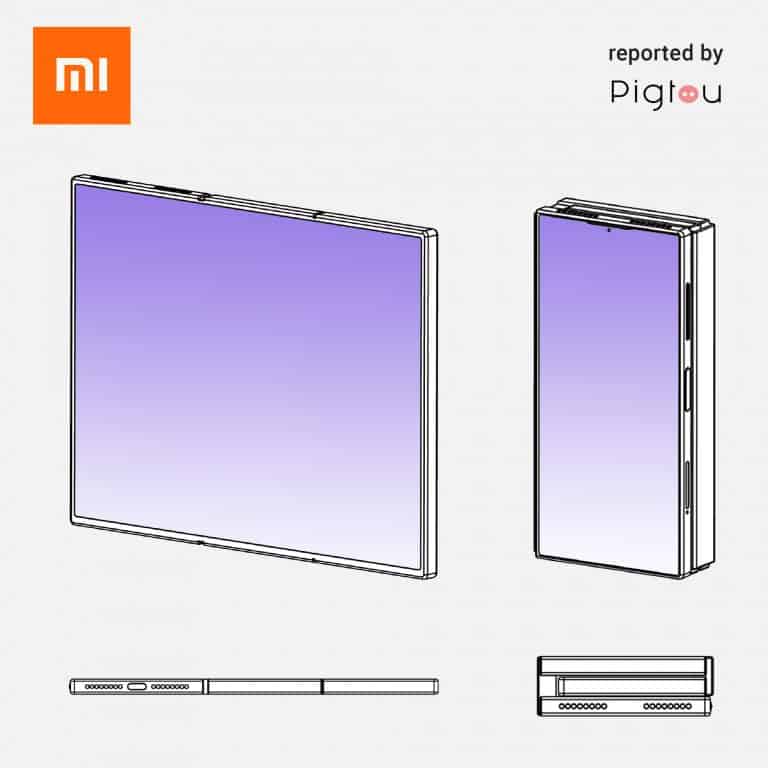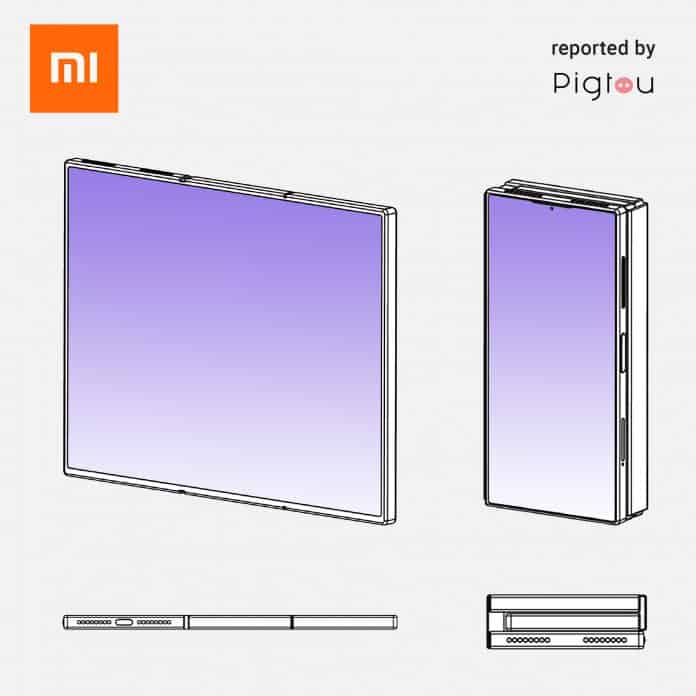 It looks like 2021 is going to be a golden year for the foldable device as most of the companies are working hard and trying to cash in this section of foldability. As per some earlier reports, Xiaomi is currently working on its upcoming surrounded display smartphone, probably the Mi MIX Alpha 2 whereas a current report is saying that in 2021, Xiaomi may launch a foldable smartphone with a triple-fold (tri-fold) design. So, it is not only Samsung who is looking to grab this opportunity of making a big profit with its upcoming foldable device in 2021. Samsung has confirmed that it will launch the Galaxy Z Fold 3 smartphone in 2021. So, we can expect a good fight between Xiaomi's upcoming tri-fold smartphone and the Samsung Galaxy Z Fold 3.
A few patent images have been leaked of Xiaomi's tri-fold device, showing its design and mechanism. The images show that this phone will have separate hinges externally and internally by which the user can set up the phone in more than one way. It has a flat-screen which is curved as well. So, you can fold it in both directions. As it is a triple folding device, it will be slightly thicker than usual smartphones. One of the major differences between this and the Samsung one is that the Samsung device will have slightly rounded corners whereas the Xiaomi device seems to have a sharper square design.
Xiaomi Tri-Fold specifications (expected)
If we check Xiaomi's heredity, the company chose the Snapdragon 855+ chipset for the Mi Mix Alpha last year and it was a flagship device from Xiaomi. So, in this upcoming tri-fold device, we can expect from Xiaomi that it will use a chipset equal to or better than the Snapdragon 865. It is a lower-chance that Xiaomi will use Snapdragon 888 chipset in it.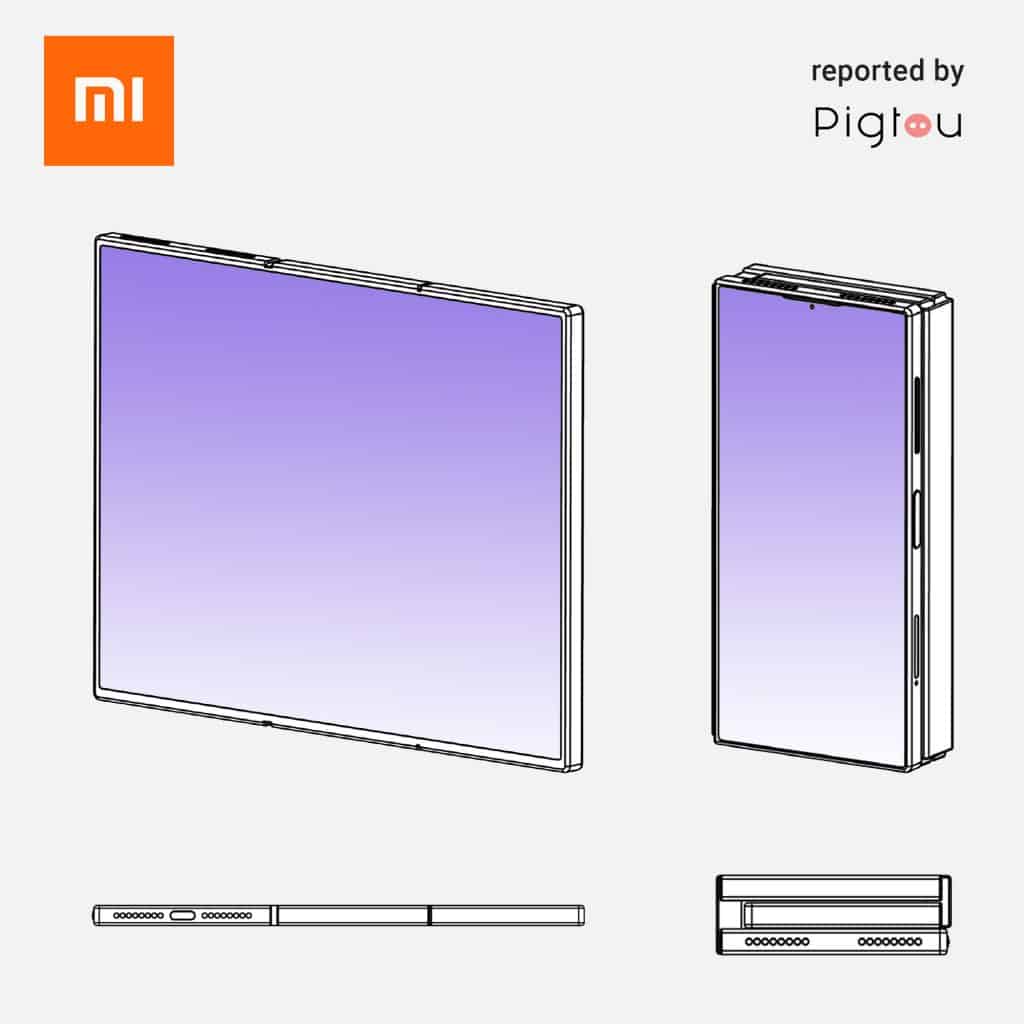 Next, regarding its camera section, the Xiaomi tri-fold smartphone is expected to have a 64MP camera as its primary sensor. Apart from it, there will be two other sensors in which one should be a telephoto camera with lower resolution. For selfies, we can see a punch-hole at the center-top of the main display.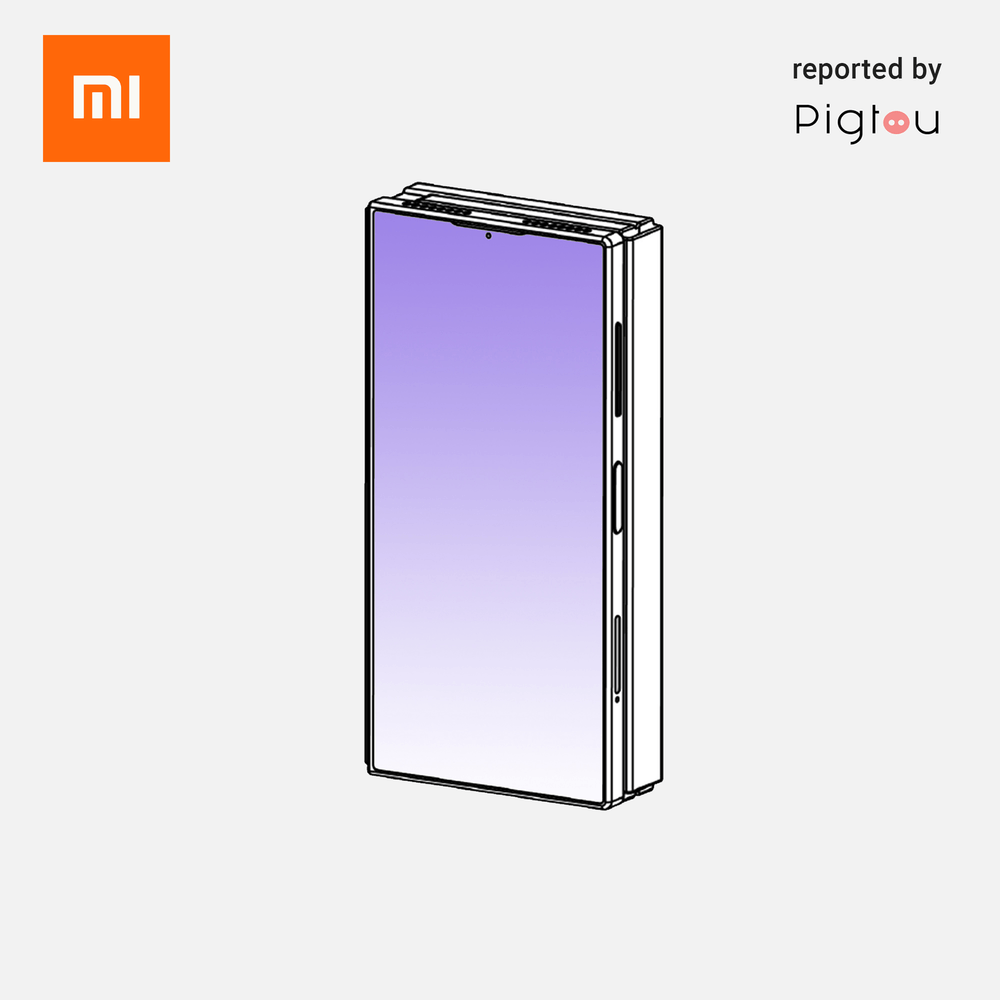 As per the pricing and specifications, this tri-fold device from Xiaomi is expected to arrive in the market by the end of 2021 with a price range of between $1000 to $2000 (like Samsung and Motorola).
Credits and source: Coverpigtou.it