A defensive player is often overlooked. What many don't realise is defence is as important, if not more, as offence. To prevent the opponent from scoring is a skill which is difficult to master.
Here's our ranking of the top defenders from this NBA season, from 5-1.
5. Patrick Beverly – Los Angeles Clippers

2019-2020 Statistics: 7.9 PPG, 5.2 RPG, 3.6 APG, 1.1 SPG
There is no denying that Patrick Beverly will fight tooth and nail for his team, every second he is on the court. Beverly is one of the best defensive guards in the league at the moment. He is a 3-time All-Defensive player who has been causing a problem for top offensive players in the league for quite some time now. His defensive abilities can help the Clippers in stopping and beating many teams this season. He could potentially be a part of an All-Defensive team this year.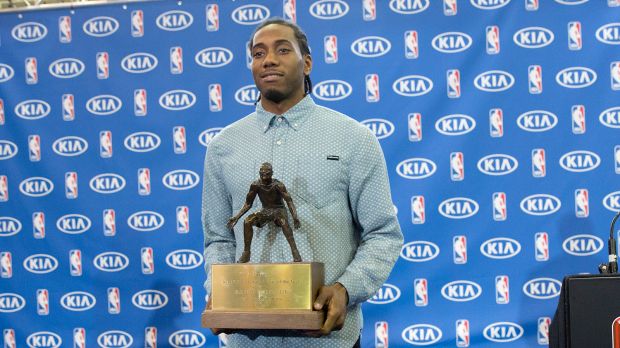 4. Kawhi Leonard – Los Angeles Clippers
2019-2020 Statistics: 27.1 PPG, 7.1 RPG, 4.9 APG, 1.8 SPG
Kawhi Leonard has been the best defensive player on whatever he is on ever since he joined the league. He is a gifted two-way player, who doesn't only have the offensive abilities to score tons of points on any team, but also has the defensive talents to lock up the opponents best player. Kawhi is a 2-time NBA Defensive Player of the Year, 6-time All-Defensive player and the 2014-2015 Steal Champion. His size is the reason why he can guard any position.
3. Anthony Davis – Los Angeles Lakers
2019-2020 Statistics: 26.1 PPG, 9.3 RPG, 3.2 APG, 2.3 BPG, 1.5 SPG
Anthony Davis is one of the, if not the, most deadly two-way player in the league. Davis is a defensive threat, against whom players very seldom get past are able to score points. Davis is a 3-time Block Champion and a 4-time All-Defensive player. Anthony Davis has helped the Lakers make a big strong lineup by adding his length and size to the deadly starting 5. He won his first championship last year, one of the reasons for Lakers' success was Davis' defensive capabilities.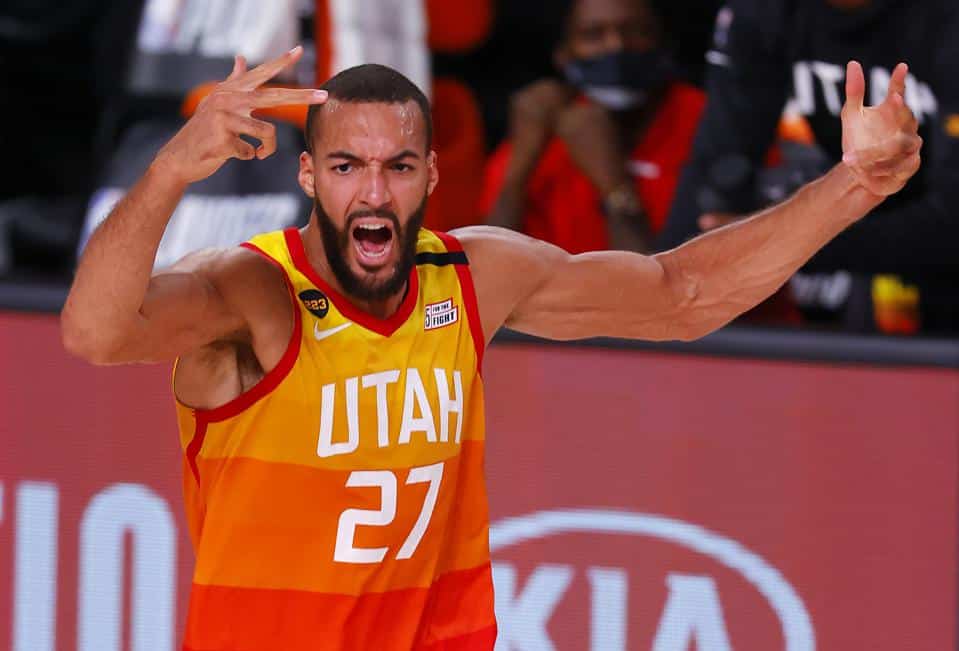 2. Rudy Gobert – Utah Jazz
2019-2020 Statistics: 15.1 PPG, 13.5 RPG, 1.5 APG, 2.0 BPG
Rudy Gobert ranks 1 in the whole league for Defensive Rating per minute. He has 69.3% of his team's blocks while on the court, the best in the league. Rudy Gobert is a 4-time All-Defensive player, the 2016-2017 Block Champion and a 2-time NBA Defensive Player of the Year. He has a reputation and giving himself the name of being the best defender in the league. Scoring against him is a nightmare for many in the league. His defensive abilities also help him pick up many offensive rebounds (3.4 last season), which helps to create more opportunities for his team.
1. Giannis Antetokounmpo – Milwaukee Bucks
2019-2020 Statistics: 29.5 PPG, 13.6 RPG, 5.6 APG, 1.0 SPG, 1.0 BPG
Giannis Antetokounmpo is not only the reigning NBA MVP but also is the reigning NBA Defensive Player of the Year. Antetokounmpo is 1 of only 5 players in NBA history to have won both – MVP and DPOY – in the same year. There is no denying Giannis' presence on the floor, whether it's on the offensive side or defensive side. Giannis is a 3-time All-Defensive player. He hasn't been able to take the Bucks to the success people hoped for them, but Giannis did sign a supermax 5-year contract worth $228 million, which gives the Bucks the hope that he might lead them to the success what they envisioned.
Other than these tough defensive players, players like Marcus Smart, Jrue Holiday and Draymond Green do deserve a mention on this list.