- Advertisement -
Victor Font is one of the leading candidates to become FC Barcelona's presidential position and has a promising future for FC Barcelona.
Font on Wednesday stated that his plans for the club's future, which includes bringing in Jordi Cruyff as sporting director and have been drawn up with the help of Xavi.
- Advertisement -
"As [general manager], Xavi will ultimately take responsibility for all the decisions taken related to football at the club," Font said at a news conference.
"He has everything needed: he can manage, he can lead, he has the trust of the players, he knows the club and he loves the club."
- Advertisement -
Font said he eventually sees Xavi combining the two roles but added that boss Ronald Koeman deserves to be backed for now.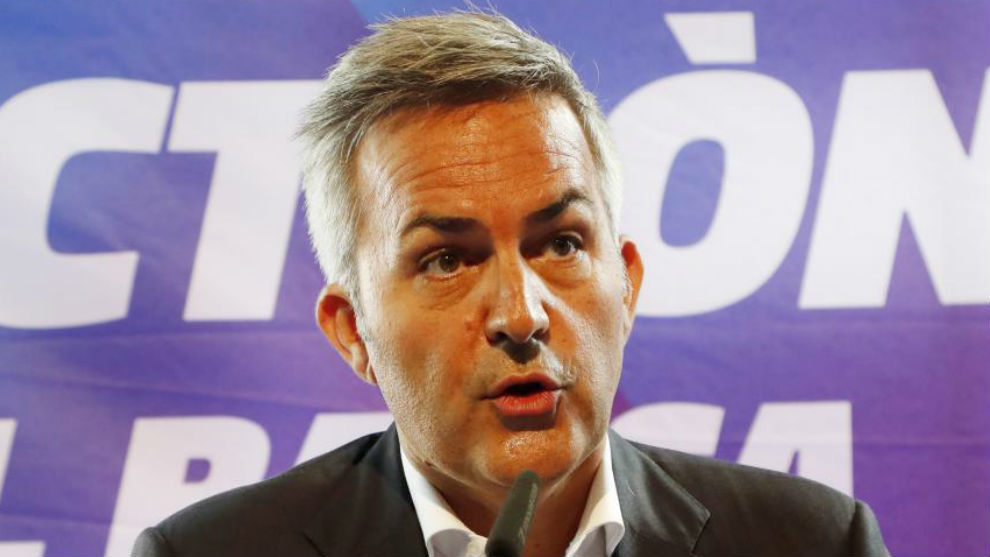 "We have to show confidence in Koeman, we're halfway through the season," he added.
"The problem is the absence of a project. But if things go badly with Koeman, Xavi will be the coach next season. The two roles are compatible, like Alex Ferguson's role at Manchester United."
Font is one of nine candidates to be elected as the successor to Josep Maria Bartomeu as Barca president.
Five other areas were also highlighted: medical services, physical preparation and physiotherapy, behavior and psychology with Inma Puig and Toni Nadal as leaders, methodology with Joan Vilà and Paco Seirul·lo, and talent management with Emili Ricart.
Juli Lopez would be named the director-general of sports, who would look over the club's five different sports sections, i.e., football, basketball, handball, hockey, and indoor football, across both male and female divisions, and also, the club's amateur teams.
A yet-to-be-named CEO would look over the business side, and both would be answerable to the club's board. Font has pledged that under him, the board would stay out of day-to-day sports decisions too. He has criticized earlier boards for stepping over experts and giving decisions and said that his board would only look at whether recommendations were feasible economically or for other reasons.
Recently it has also been seen that how Font is the early frontrunner for the position, of which there are now nine confirmed candidates.