2020 is over and 2021 is welcoming us with open arms. Being said that, it is important to look back to 2020 and analyze how things went. As humans, we always talked about smartphones which are gathering all the buzz. But, somehow, we also miss some of the very good smartphones which are available in the market. Today, we have made a list of 5 smartphones that have gone under the rather for some or other reasons in 2020.
1. Meizu 17 Pro
Meizu, the Chinese consumer electronics company, launched its flagship smartphone in the form of Meizu 17 and Meizu 17 Pro. Both of the mobiles had unique designs that are not present in a lot of other smartphones. Most of the smartphones currently in the market have a front-cam punch hole either on the top-left side or in the center. Whereas Meizu 17 Pro had a punch hole on the top-right side. The rear cameras are placed horizontally with a ring-type LED flash in the center. This smartphone was not released globally which undermined its importance.
2. Vivo X50 Pro and Vivo X51 5G
If you are purchasing a Vivo phone, you would be sure that it will possess an amazing camera with a mid-range chipset and a high price tag. Both, Vivo X50 Pro and Vivo X51 5G are testaments of that. Vivo's new gimbal system was used to bring stabilization in the camera of the smartphone. It supported the 48MP quad-camera system to capture more clear pictures for the user. But due to the heavy price tag, people found other smartphones more attractive. Being said that, you cannot overlook the qualities brought in by these two Vivo phones.
3. Sony Xperia 5 II
Another smartphone might have lost all the news due to its high price tag. It has a display of 6.1 inches with an area of 86.9 cm2. Its 21:9 aspect ratio also aids in giving users a comfortable hold. Even with modest specs, the phone failed to make a cut due to high competition. Sony's market size has also shrunk since the arrival of Chinese smartphones. This might have adversely affected its brand image as well which has forced people to look into other smartphones.
4. Lenovo Legion Phone Duel
The Legion Phone Duel was the first smartphone run by a Snapdragon 865+ processor. It was launched as Lenovo's first gaming smartphone and it was way different than the normal smartphone. It had a side pop-up selfie camera as seen in the photos above. Also, the rear cameras were placed in the middle which is quite different from other smartphones. This stylish handset was launched in October but didn't catch the eye of many people. This might be as gaming smartphones still comes under a niche category and are not widely talked about.
5. Redmi 10X Pro 5G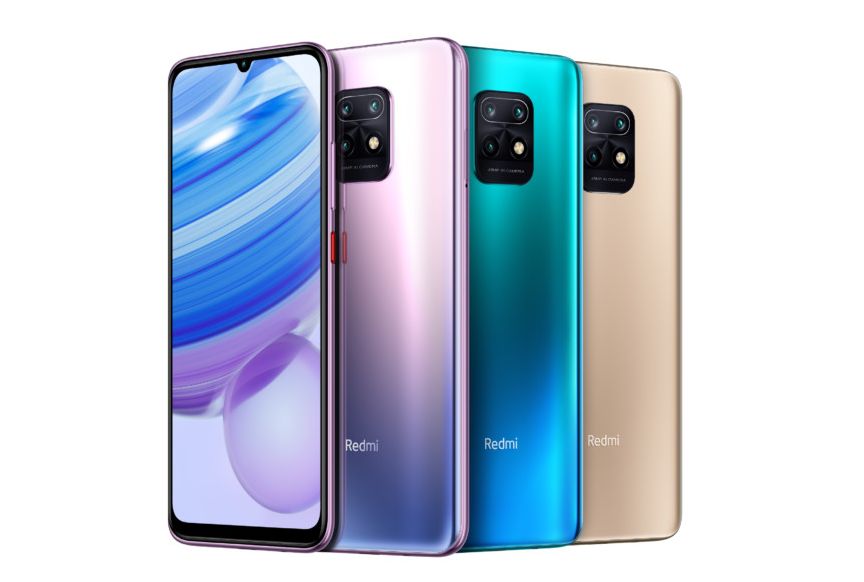 How often have you seen a mid-range smartphone offering features which are generally seen in a premium smartphone? Redmi 10X Pro 5G is just one of those rare phones, yet it had gone unnoticed! It has a telephoto camera which is not even present in the flagships like Mi 10 5G and Mi 11. Thus, this device is a must for our list.