- Advertisement -
Octro Inc, the largest and fastest-growing mobile gaming company in India with games like Teen Patti, Indian Rummy and Tambola which are amongst the top ten apps across Apple iOS, Google Play and Windows Phone 8 platforms.
During these unprecedented times, a few sectors have been able to grow and contribute to the economy – and one of them is definitely the gaming industry. In the past six months alone, India's gaming industry has seen a 25-30% increase in hiring and the online gaming sector is one of the few sectors that has shown resilience and grown during this time.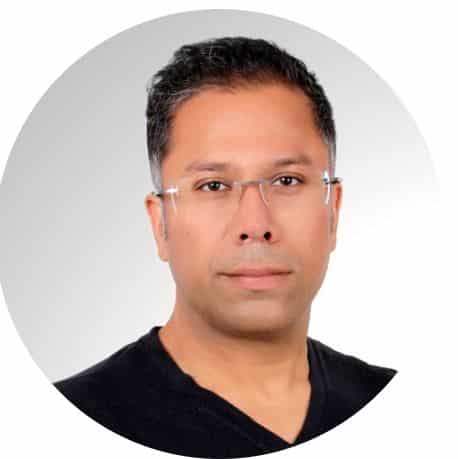 In an exclusive interview with TechnoSports, Mr Manav Sethi, Global Chief Marketing Officer, OCTRO INC. has spoken about growing impact and the technologies which are being used by the online gaming industry
- Advertisement -
We asked a few questions to which Manav Sethi has answered. Here's what he told us:
1. The growing impact of the online gaming industry in India
- Advertisement -
Globally, The eSports and video gaming market have already outpaced their contemporaries in the film and music businesses with what is expected to be a $300 billion annual industry by 2025. There is humongous growth waiting to happen in India. According to a new report by KPMG, the industry could be worth $1.1 billion by 2021. As of July 2020, the total online gamers have crossed nearly 400 million in India. As India is a mobile-first country, more than 90 per cent of the online gamers in India play mobile games.
On one side online gaming like fantasy gaming is giving impetus to offline games like Cricket and on the other side,
India is witnessing scalable consumption in eSports. Real money games and skill based gaming are emerging frontiers in India for not only social connect and scalable leisure option but also have potential to create lot of shareholder value in a value chain that comprises new set of gamers, immersive metaverse, gaming tournaments with prize money and hence viable career option. With predictable and growth led regulatory regime by policy makers, it will ensure huge foreign investments in this sector and tax revenues to exchequer.
2. Octro Inc's growth strategy and their future plans
Deep rooted consumer focus, investment in technology coupled with deep data and a great team has helped Octro come this far. We feel that we have only started and have big plans for the years to come.
With almost 200+ million users, Octro has acquired a leadership position in the online gaming space gaining a strong foothold within the Indian entertainment & sports industry. With a projected user base of more than 628 million gamers in India, it is one of the largest and fastest growing online gaming companies.
Octro's Teen Patti is designed for the Indian audience offering different Indian languages. It was first released in 2013 and currently, it has over 150 million users. About 3 million players make use of the app to play games every single day. Rummy, the other skill-based card game is a multiplayer format offering by Octro with a user base of over 35 million for Indian Rummy and Play Rummy across social & real money game. Octro's Tambola app launched in 2014 is the casual gaming platform for family members and group of friends that has seen a 50X per cent growth in its users in the last four months. The app has over 1,000,000 plus installs.
Currently, at Octro we are at the intersection of sports and entertainment with apps like Teen Patti and Soccer Battles, which was recently launched. Soccer Battles has received lot of player love and is being appreciated globally as a gaming IP that India has never produced. So, we are evaluating strategic options in that direction. This will also cue us to move ahead as a studio and create more global IP s that can be taken to 200 markets and can be localised in 20 languages.
In the coming times, we have two very clear tracks of growth strategy… One track is to build an IP that can go global and the second track is to take our existing IPs globally.
3. How online gaming companies are turning to technologies like advanced data science, machine learning and artificial intelligence to tackle concerns around the growth of irresponsible gaming in India?
We are a digital first organisation and are committed to building a safe ecosystem and addressing challenges like irresponsible gaming and fraud. We have a large data science team which focuses on highlighting player insights and rolling out different experiments to help improve retention or LTV. Our technology strengths include fastest real time scalable game engine and capturing data in high definition, which helps in effectively measuring player quality, detecting anomalies and making the game experience better. We have also adapted innovative use of image recognition on profile pictures to prevent fraud and use multiple libraries for AI including PyTorch, TensorFlow, OpenAi, Scikit-learn. Besides that, there is a constant effort to innovate and renovate our existing features to give the best and safest experience to our users.
Global player spending on mobile games increased by 25.7% YOY during Q1- Q3 2020 to ~$58.7B. Our belief is it is only going to go upwards at a precedented growth from here and hence, investment in technology coupled with deep data will be the key.
In 2020, as an industry, we have grappled with a massive upsurge in growth in a short span of time. We are creating content through disruptive technologies and analytics which continues to pique the interest of the gamers, elongating the peak of a playing curve through interactive features and social engagement. With the growing user base of online games, the demand to deploy such technologies to tackle these are also increasing.
About Octro:
Octro is a new age platform that aims to create enjoyment options for the world at large. Octro's vision is to keep creating moments of joy in human life while creating best and scalable enjoyment options. Headquartered in India, Octro is the largest and the fastest-growing global mobile gaming company with leadership in Card, Casino & Casual games across the portfolio. Octro's games like Teen Patti, Indian Rummy and Tambola have been amongst the top ten apps across Apple iOS and Google Play stores. With almost 200+ million user base and Sequoia Capital as investor, Octro is committed to supporting the government's Make in India initiative and give a whole new boost to the cultural gaming ecosystem within the Indian economy while creating global impact. At the intersection of entertainment and sports, Octro vie for user's time in their daily life by presenting enjoyment options across the platform.
Games Offered:
Real Money Games: Play Rummy
Social Games: Teen Patti, Indian Rummy, Tambola
Other Games: Seep, Carrom, Poker