It's been four and a half decades since Arsenal have had such a disastrous start to a Premier League season. Their 2-1 defeat to Everton sees them only 4 points above the relegation zone.
Premier League legend Alan Shearer has blasted Arsenal for their horrendous run of form and has gone as far as to say that the club could get relegated if they do not make changes soon. 
'Awful. No creativity, players going through the motions, not working hard enough and not closing down.'
'Mikel Arteta should be a worried man relying on that group of players trying to save his job. 12 goals all season, they have no options.'
'Against Everton, Pepe was not prepared to get into the box, he was jogging, sometimes walking. He has got to do more.'
'There are a few players in that team who are not giving everything for the manager. Arsenal are never going to score goals playing like that.'
Since the sacking of Unai Emery and the appointment of Mikel Arteta as permanent manager of the club he once played for, Mikel Arteta's early charm has absolutely gone away and seems like a long lost memory now.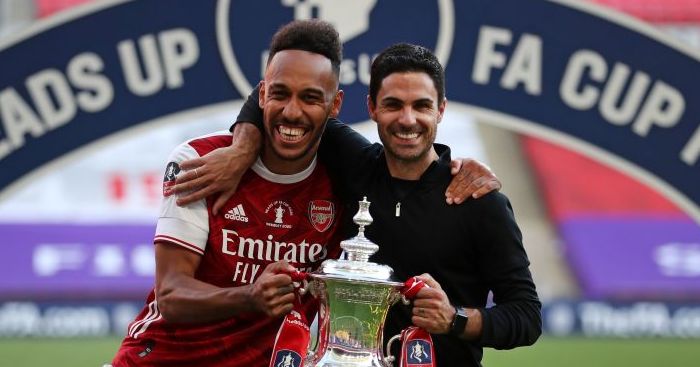 Despite winning the FA Cup and the FA Community Shield by beating Chelsea and Liverpool in the respective matches, the Arsenal of today don't even pose a threat to these sides, especially when their recent form is taken into consideration. 
While saying that Arsenal could be relegated ahead of the likes of Fulham and West Brom could be an overstatement. However, Arsenal could realistically finish in the bottom half of the table, which would see their stock drop horribly.
The problem will not just go away by sacking Mikel Arteta, since the squad needs a makeover, and the Spaniard has been backed by the management to lead the club into the future. The Gunners must find a way to at least finish in the top half of the table to save themselves from further embarrassment at the end of the season.