Making a good gaming PC that is both value for money and future-proof is difficult these days, but thanks to AMD, this is possible. AMD's cost-effective motherboards and 'value for money' APUs have helped budget gamers to game even without a GPU.
So, the best entry-level AMD gaming PC will be featuring AMD's famous Ryzen 3 3200G APU along with an ASUS motherboard. You can feed more RAM and get the best gaming experience, and when you feel you want to dive into serious 1080p gaming, then you can get a dedicated GPU:
AMD Ryzen 3 3200G + ASUS EX-A320M Gaming Motherboard combo
Price: ₹ 14,298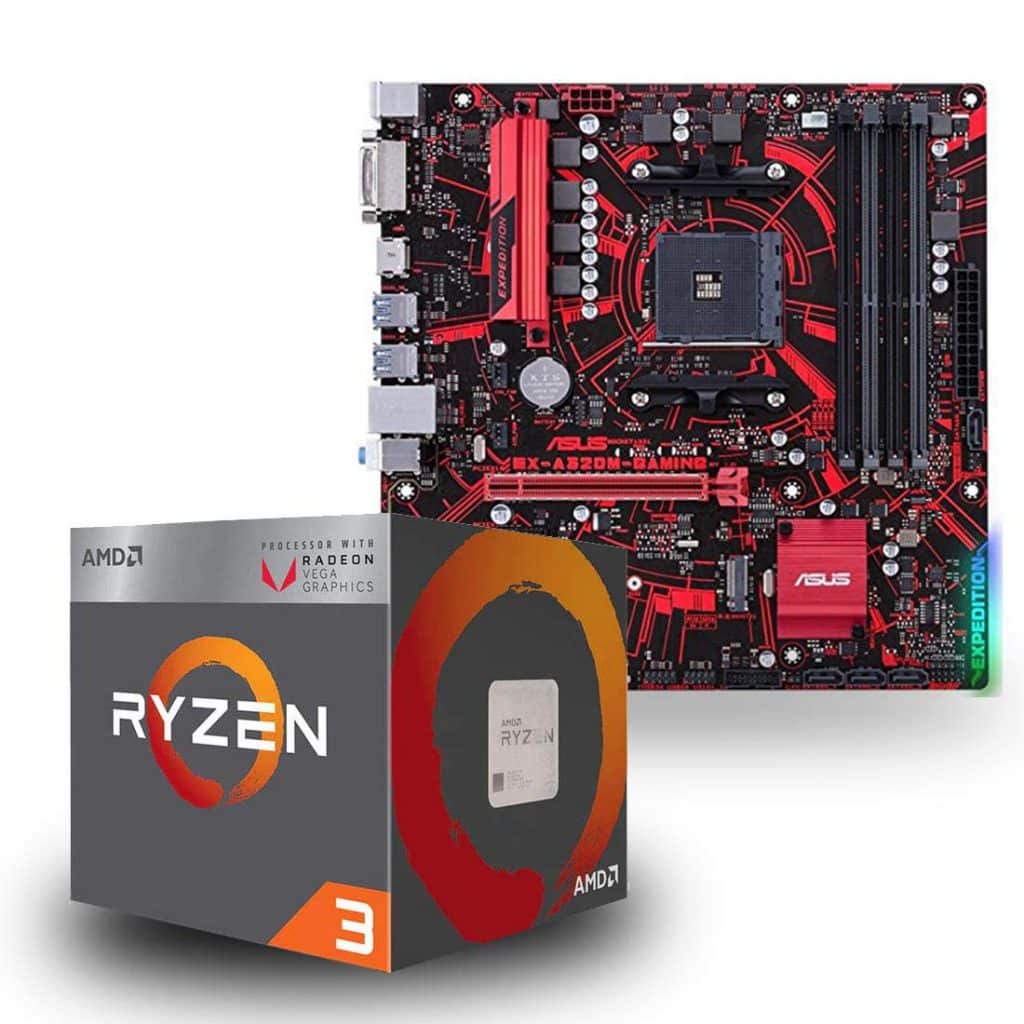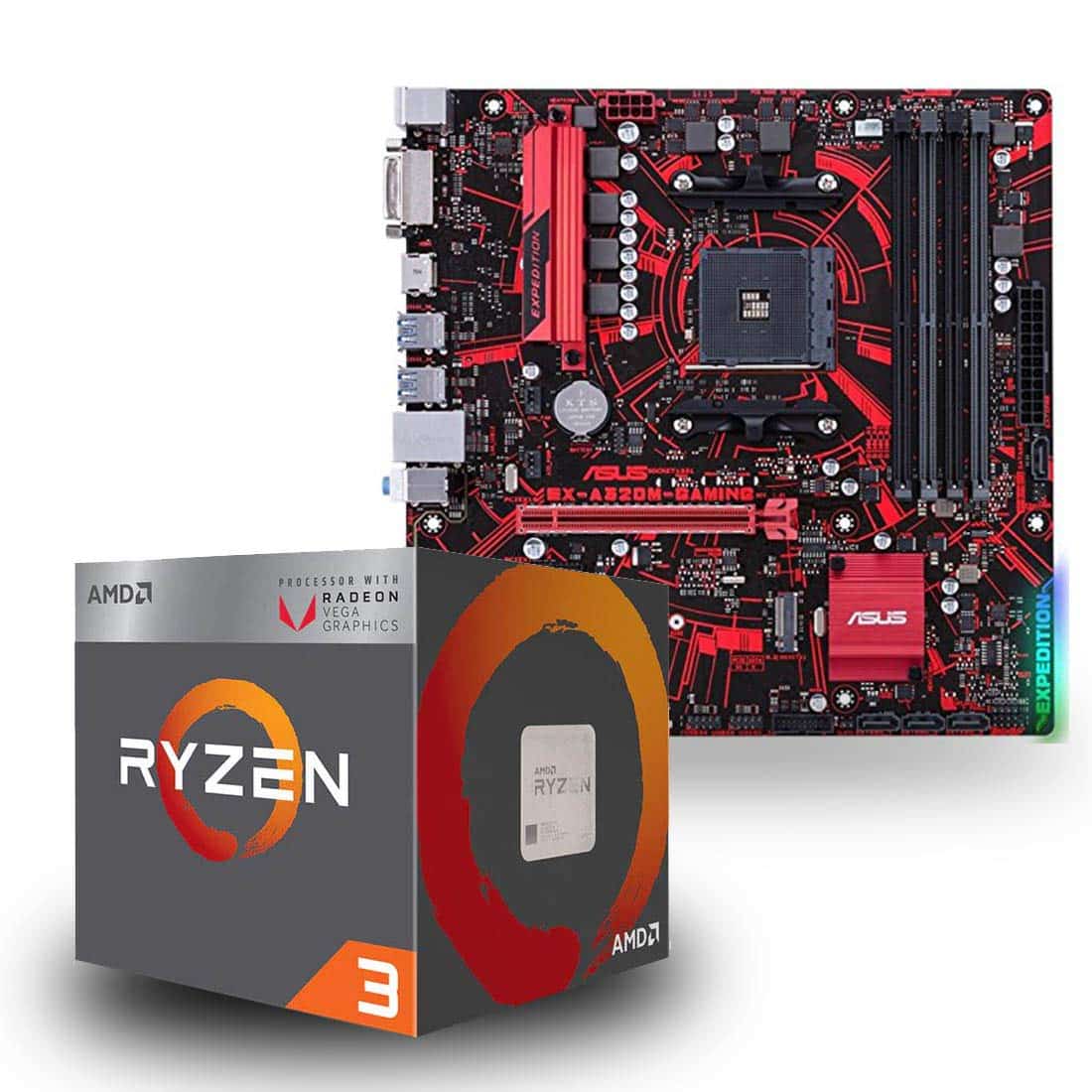 AMD Ryzen 3 3200G processor is designed for those who like something powerful that would satisfy their gaming and content creation needs.
The 4 Core processor has a base clock of 3.6GHz and is capable of a Max Boost clock speeds of 4GHz. The processor comes bundled with Wraith Stealth Thermal Cooler and has a TDP rating of 65W.
The 4 Thread processor comes with equally capable integrated Radeon Vega 8 Graphics satisfying requirements of gamers and streamers. This paired with EX-A320M Gaming Motherboard completely complements Ryzen 3 3200G.
The connection is through AM4 socket, and It is designed to take full advantage of the integrated graphics and comes with Anti-moisture coating. It has gold plated x16 PCIe connection points.
EX-A320M Gaming RGB is VR Ready and supports Max of 64GB DDR4 memory at up to 3200 MHz (O.C.). It comes with 6 x USB 3.0 ports. It supports HDMI (4096 x 2160 @ 24 Hz) and DVI-D (1920 x 1200 @ 60 Hz).
AMD's Ryzen 3 3200G has been the best-selling entry-level gaming APU for over a year now. Its 4 cores can handle most modern gaming titles and medium work along with regular stuff like web browsing and office stuff.
It's integrated Vega 8 graphics if fed with enough VRAM can perform way above expectations, great for eSports games and other low to medium end gaming at 1080p. At the same time, the ASUS EX-A320M Gaming RGB motherboard looks good and is stuff with a lot of features and support for expandability.
This is a great combo honestly and saves some cost as well and you can add extra RAM sticks in future along with room for storage expansion and of course getting your own discrete GPU.
Buy from here: https://amzn.to/38jLY5E
HyperX Fury 8GB 3200MHz DDR4 CL16 RAM x 2
Price: ₹ 3,299 x 2 = ₹ 6,598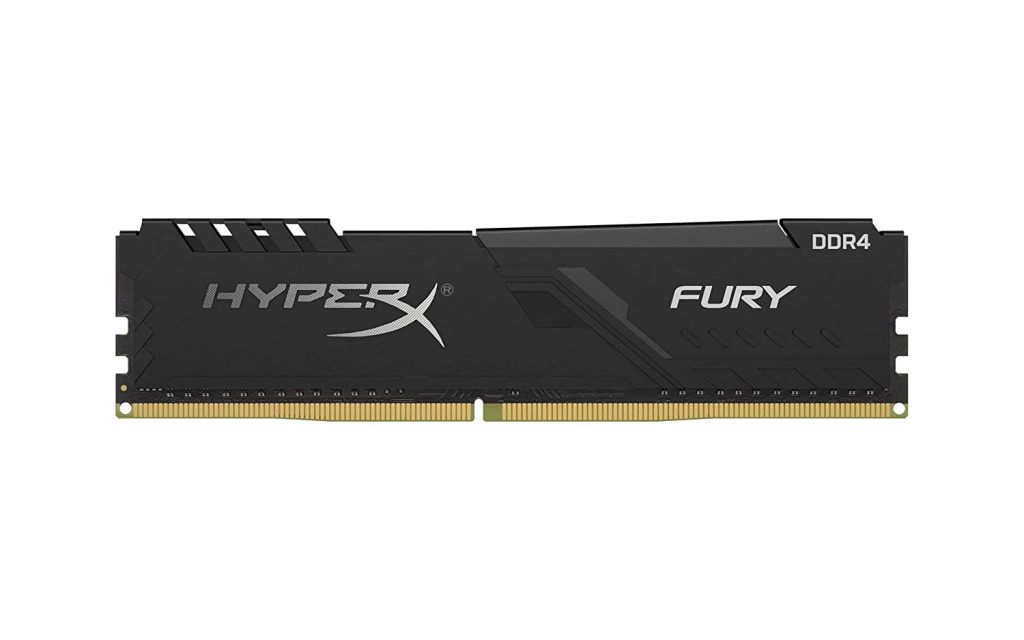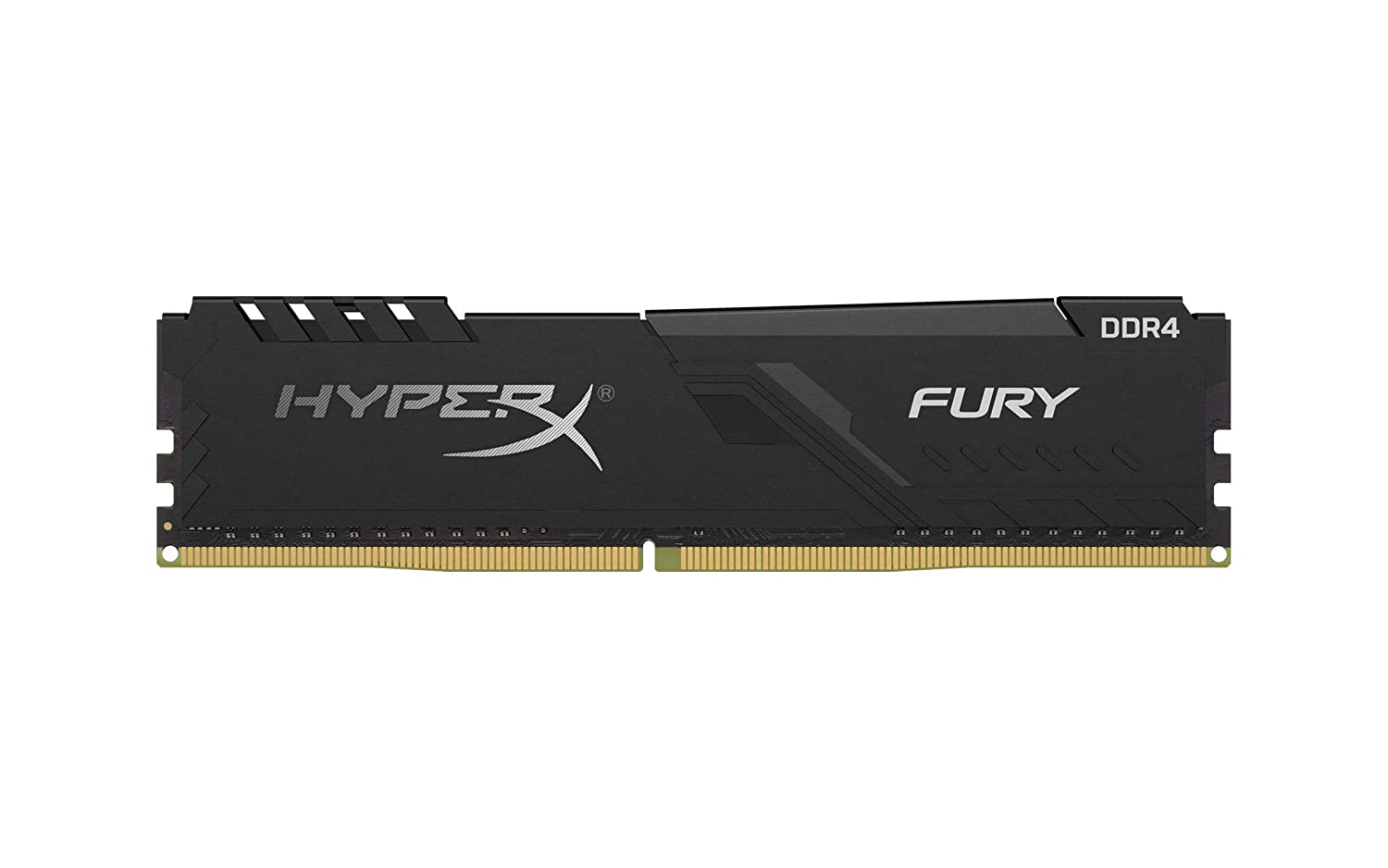 Updated low-profile heat spreader design
Cost-efficient, high-performance DDR4 upgrade
Intel XMP-ready profiles optimized for Intel's latest chipsets
HyperX FURY DDR4 auto-overclocks itself to the highest published frequency, up to 3466MHz
Plug N Play automatic overclocking at 2400MHz and 2666MHz speeds and is compatible with the latest Intel and AMD CPUs
Its very important to feed your Ryzen CPU with enough RAM, that too a fast one, so that it can perform well and you can allocate 3GB VRAM with 16GB of DDR4 RAM via your ASUS motherboard BIOS get more graphical room.
Buy from here: https://amzn.to/2Wt3oaq
GIGABYTE GP-P450B 80 Plus Bronze Power Supply
Price: ₹ 2,965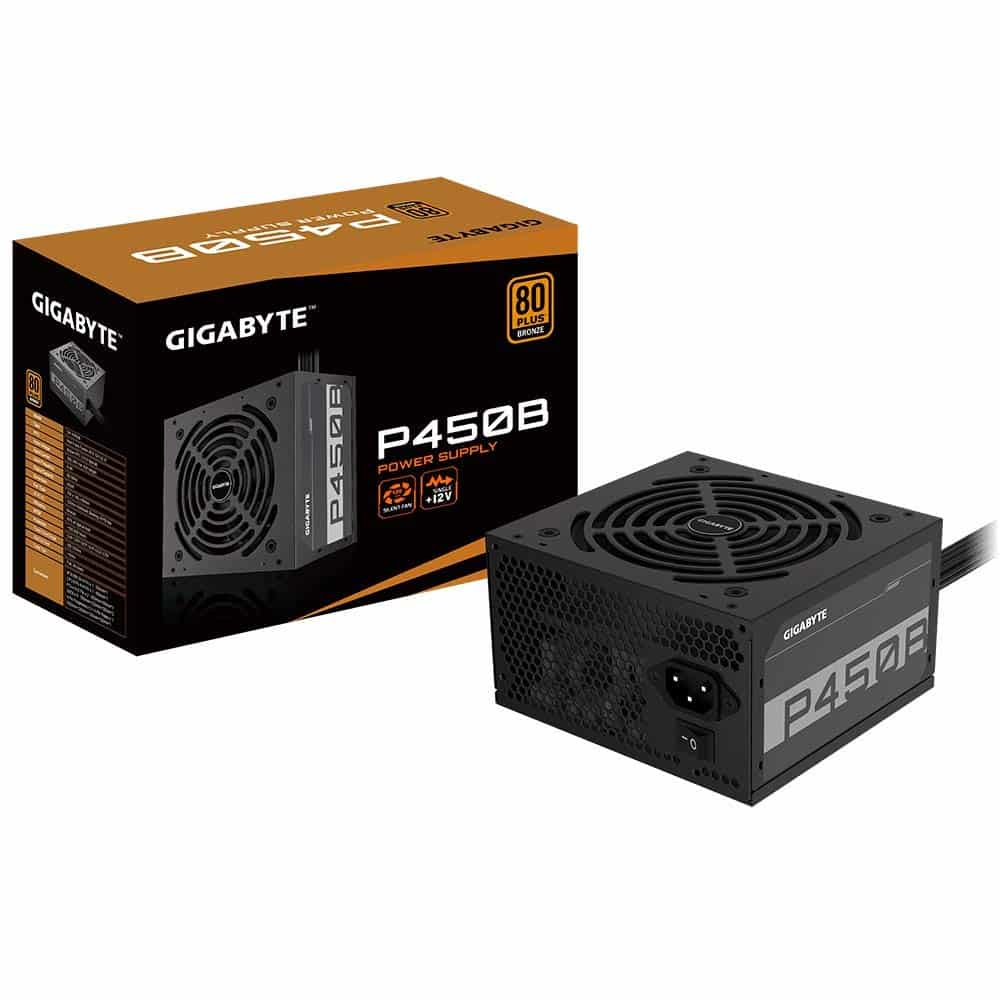 80 PLUS Bronze certified
120mm Silent Hydraulic Bearing (HYB) Fan
Reliable flat cable
Single +12V rail
OVP/OPP/SCP/UVP/OCP/OTP protection
A good power supply can make or break the game and so using a minimum of 450W power supply is a minimum requirement these days. Worry not, you can even add a discrete GPU like RX 570 or RS 580 and even GTX 1650 Super or GTX 1660 Super and this PSU will easily be able to handle it.
Buy from here: https://amzn.to/3avXj58
Ant Esports ICE-200TG Mid Tower Gaming Cabinet
Price: ₹ 3,020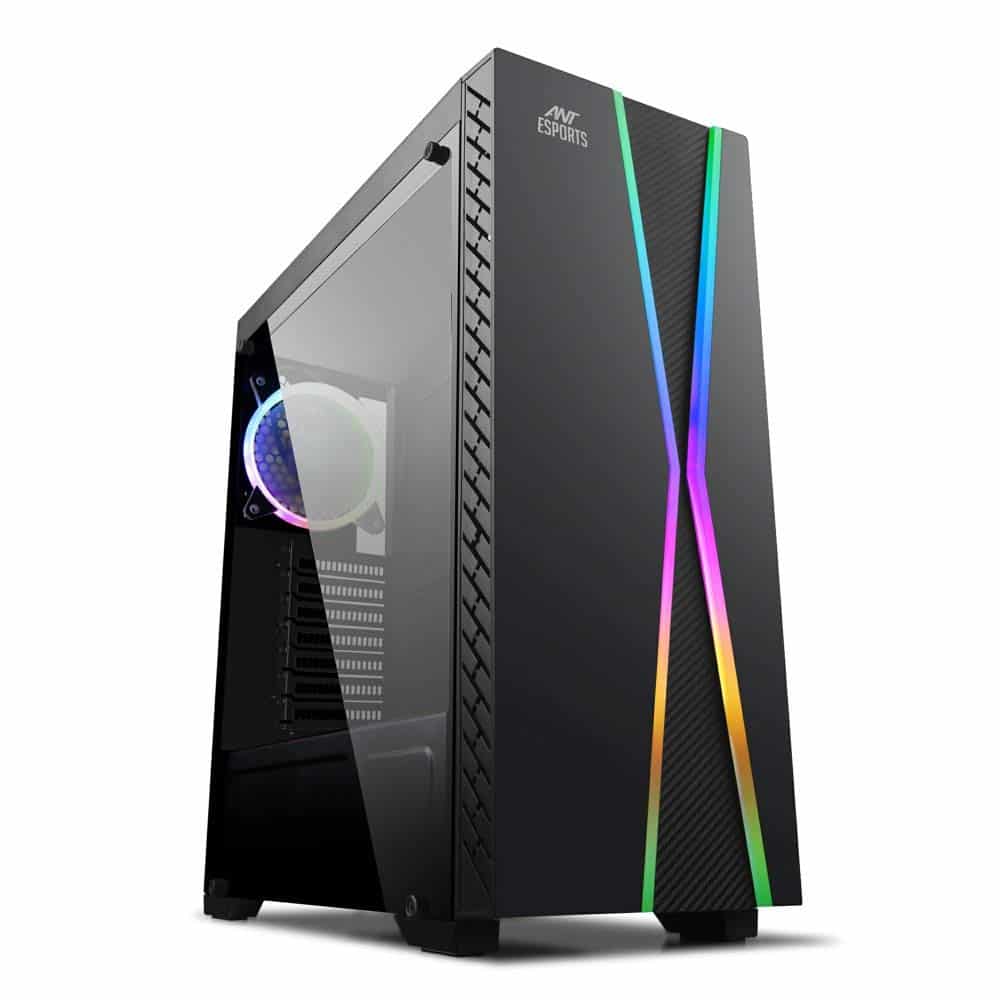 RGB front panel with LED control button
Black glossy finish, Acrylic front panel
Front LED control button
Cable management support/separate zone for power supply and other components
Transparent tempered glass side panel
Support 2 x HDD and 2 x SSD, 1 x flashcard reader/support ATX, MICRO-ATX, MINI-ITX motherboard
I/O Panel : 2 x USB 2.0, 1 x USB 3.0, 1 x audio In, 1 x mic, flash card reader
Fan support : front 120 mm x 3 (optional)/top 120 mm x 2 (optional)/ rear auto rgb 120 mm x 1 (preinstalled)
Liquid cooling support (maximum): front 120 / 240 mm, rear 120 mm
One of the best PC cabinet at this price in the market with a wide range of slots and RGB fan options as well. There are lot of rooms for expansion in future also, so at around Rs. 3k this is Amazon's best selling case.
Buy from here: https://amzn.to/3iSyJ0i
Western Digital WD10EZEX 1TB Internal Hard Drive
Price: ₹ 3,495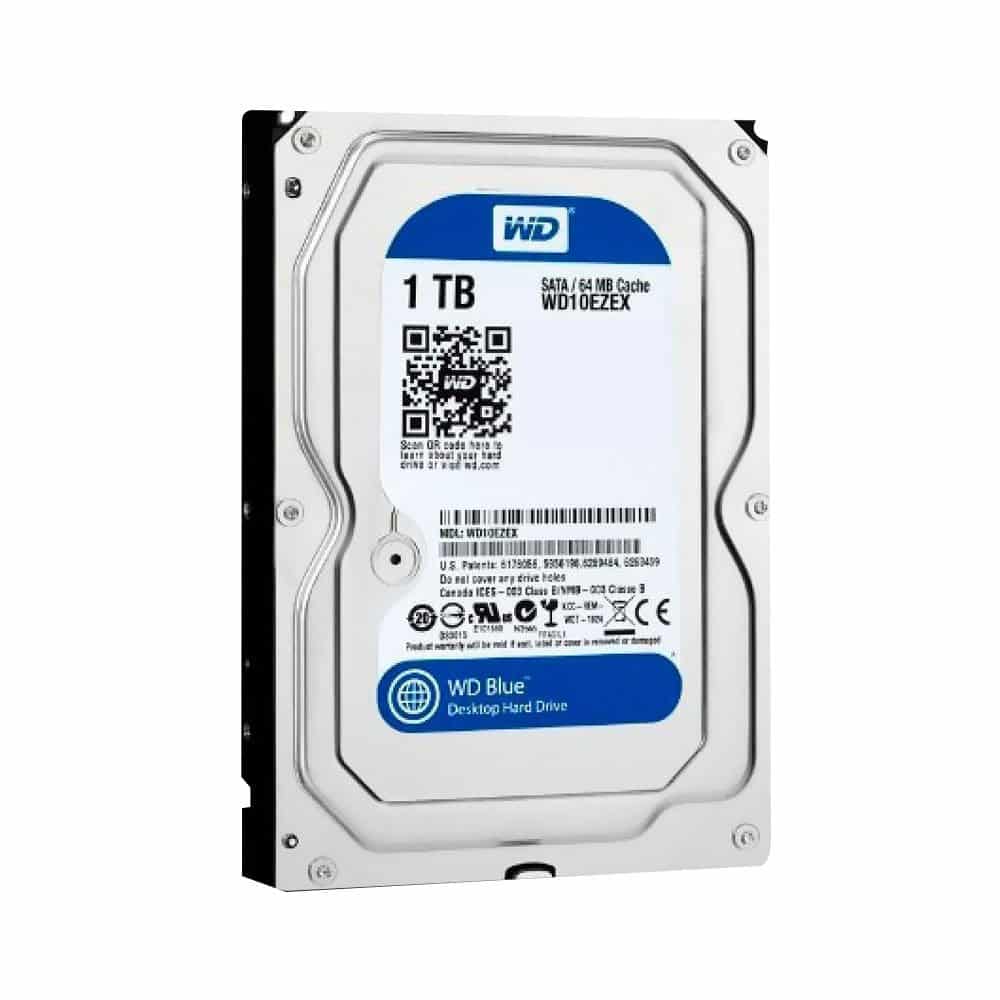 Upgrade and backup with ease
Future-proof storage
Improve PC performance
1TB capacity
3.5-inch internal hard drive
64MB buffer size
7200 RPM Class
You will definitely need a 1TB HDD to store all your games and stuff over time, but also do keep in mind to get a minimum 240GB SSD boot drive later.
Buy from here: https://amzn.to/3mGCqXD
The total cost of this PC sums up to Rs. 30,376 and at this price, you can play a lot of eSports games with this AMD gaming PC. Later after few months, you can buy a dedicated GPU to get more performance in triple-A games, till then you can use the Vega 8 graphics with 3GB VRAM and get good results in low to medium end game titles.
Do let us know your experience and thoughts about the build in the comments below…😉