Looking for a Mini PC which is very small and easy to carry, well then, the world's smallest Mini PC has been discounted to make it available for as low as $199.99. The GMK NucBox is that small that it can be carried in your pocket or purse easily, weighing just 125 gram.
It looks good from outside with a little Intel logo and a small power button, it also has tiny fan to keep the Mini PC cool. Also, the GMK NucBox powered by a 4 core 4 threaded Intel Celeron Gemini Lake J4125 Quad-Core Processor featuring 4Mb cache and clock speeds up to 2.7GHz.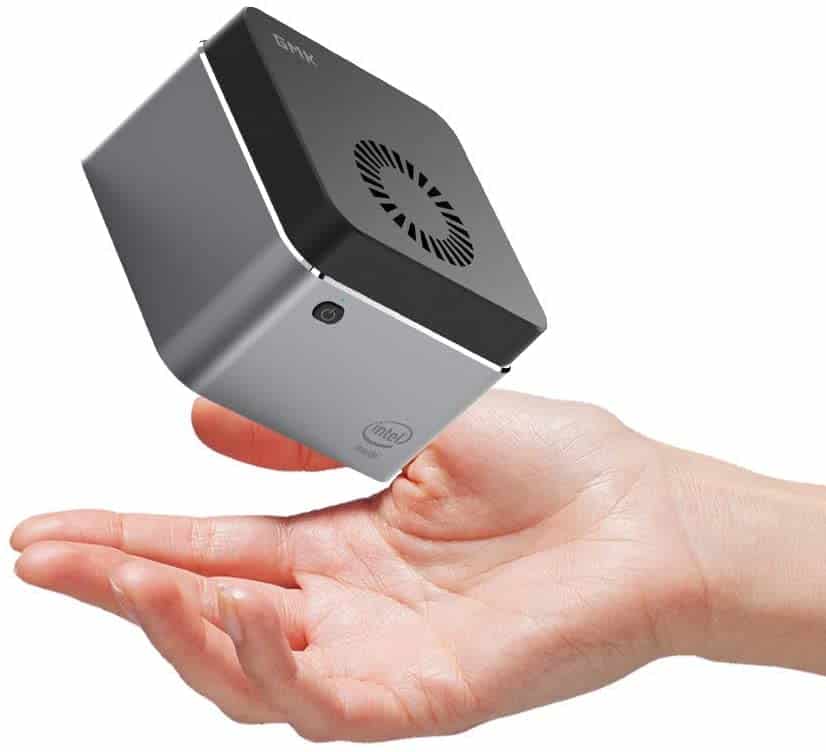 This paired with 8GB DDR4 memory and 128GB SSD with an option to add an external SD card up to 128GB. The Intel UHD Graphics 600 is also there to handle 4K outputs and stream 4K videos as well. For connectivty you have a 2.4G/5G Dual-band Wifi along with Bluetooth 4.2 while for ports you have one HDMI, one Type C and 2x USB 3.0 ports, adequate for normal use.
Specifications
Product model number: BK1 (8 + 128GB)
CPU: Intel Celeron processor J4125 (4M cache)
Number of threads: 4
OS: Windows 10 (64-bit) installed. Japanese support. Supports Linux and Chromium OS
Processor-based operating frequency / burst frequency: 2.0 GHz / 2.7 GHz
GPU: Intel UHD Graphics 600
Memory: LPDDR4 8GB
Storage: M.2 2280 128GB SATA SSD
Wireless connectivity: IEEE 802.11a / b / g / n / ac, 2.4 + 5G BT4.2
BK1 Mini PC Charger: TYPE-C 12V 2A
Product dimensions Width x Height: 62mm x 62mm x 42mm
Body color: black
Product weight: 125G

Getting this Mini PC for $199.99 including $20 coupon is great deal honestly as for everyday use or casual web browsing this Mini PC at this price could be the best companion of yours.
Buy from here: