Let's take a look back at the inspiring journey of the greatest Indian female bowler, Jhulan Goswami.
On her first day of practice, when she was barely the age of 15, she got exhausted after bowling an over, people around her made fun of her but, she kept believing in herself and one day she became the fastest Indian female bowler.
Born into a middle-class family in a small town of West Bengal named Chakdaha, Jhulan grew up at her aunt's place, where she started playing cricket with her brothers.
Nothing could stop her from going to practice, in the scorching heat, chilly winter mornings, or heavy rains, she took the early morning train and travelled to Kolkata and in the evening she travelled back in the crowded train struggling every day.
But Jhulan, like any other girl in the country, also had to overcome a lot of societal pressure and constraints in order to take up cricket as a career as women's cricket hadn't gained the acceptance like that of nowadays, in India in the late 1990s, and talent often went unnoticed and unappreciated.
Opportunity comes to everyone's life, so did it come in Jhulan's life as well. She was called up for Bengal U-16 and then U19 team but unfortunately, due to lack of communication, she couldn't make it to the team both times. But she didn't lose hope and kept on practising. Then, as said hard work always pays off, with Jhulan, it happened. She made it to the U-19 Indian Women's Cricket Team and after that, she never looked back.
At the age of 19, she made her international debut in 2002 in a One-day International against England in Chennai. Later on, she made her test debut on 14 January 2002 against England in Chennai. She produced an exceptional display of fast bowling in Taunton to destroy a star-studded English batting line-up. Her ten-wicket haul remains an important landmark in women's cricket, as it helped India clinch a memorable victory.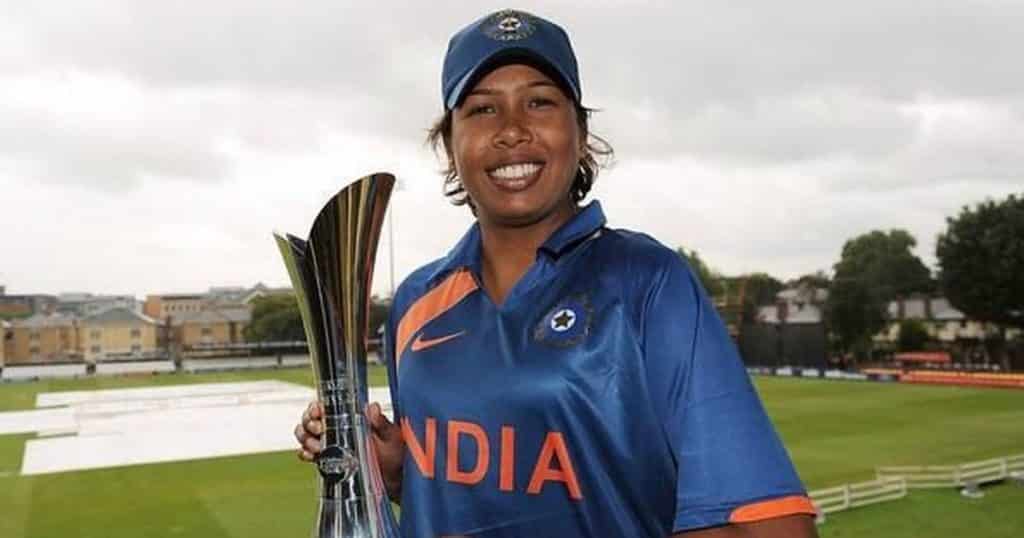 Overall, Jhulan Goswami has taken amazing 40 wickets in just 10 Test matches. Being 5'11, Goswami is one of the tallest cricketers around. On average, she bowls at around 115 to 120 kmph, which is extremely fast in women's cricket. Her pace from that height has left many batsmen struggling, but what makes her stand out is her extraordinary accuracy.
Jhulan Goswami, the neckbreak fast bowler has 225 wickets to her name in 182 ODIs at an average of 21.48 and an astonishing economy rate of 3.28. She led India's bowling attack at the 2017 World Cup and picked up 10 wickets in nine games at an average of 26.60 and an economy rate of 4.14. She has 40 Test wickets to her name in 10 matches.
In September 2018, against Sri Lanka, she took her 200th wicket in international cricket. Overall she has 271 international wickets in 223 games and has scored 1593 runs with three 50s. She is the highest wicket-taker in WODIs going past Australian Cathryn Fitzpatrick's record of 180 wickets. In 2011 where India failed to win, she took 6 for 31 against New Zealand. She also has 50 wickets in 60 T20 Internationals.
Not only this, she is a great leader as well, as, in 2008, she took over the captaincy from Mithali Raj and held it till 2011.
Jhulan Goswami along with Mithali Raj helped India to reach the finals in the 2017 World Cup Team and finished as the runners-up. This is not the end, she is also an Arjuna Awardee and a Padma Shri recipient. In 2007, she was also awarded as the ICC Women's Cricketer of the Year.
Jhulan Goswami along with Mithali Raj are the only Indians nominated in the women's categories of the 2020 ICC Decade Awards.