- Advertisement -
On 2nd December, we updated that Samsung might be coming out with their SmartTag soon. They filed for a trademark with the EUIPO (European Union Intellectual Property Office) on 30th November 2020. They already got a certification for a Galaxy Smart Tag device (model number EI-T5300) from Indonesian Telecom. It is believed that the Samsung Galaxy Smart Tag will be priced at EUR 15 (about Rs.1,350). According to the reports, it will be available in two colours which are white and black.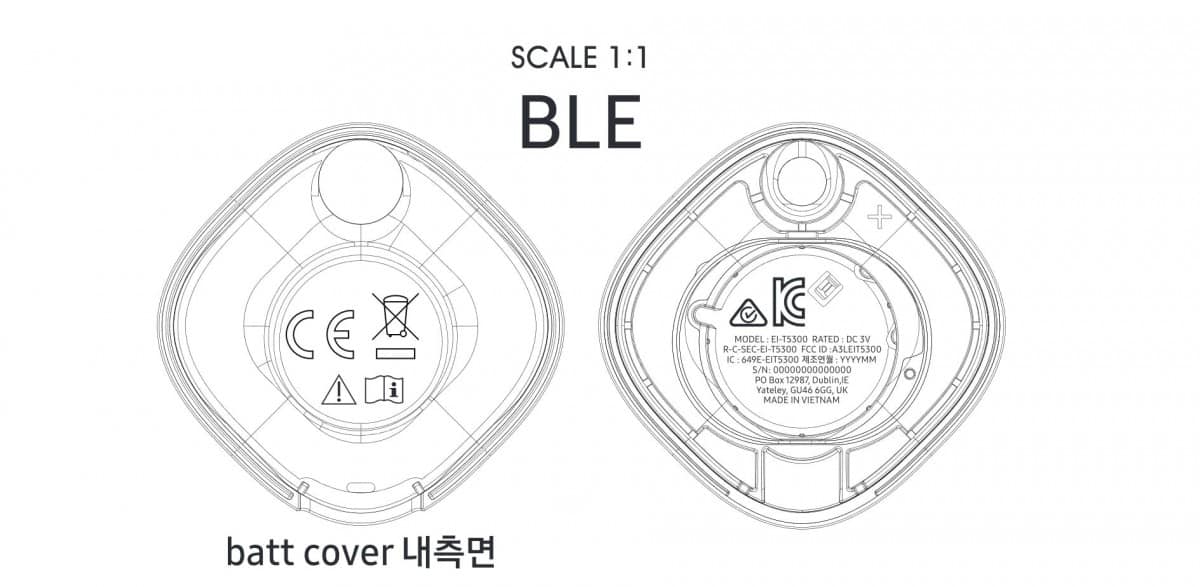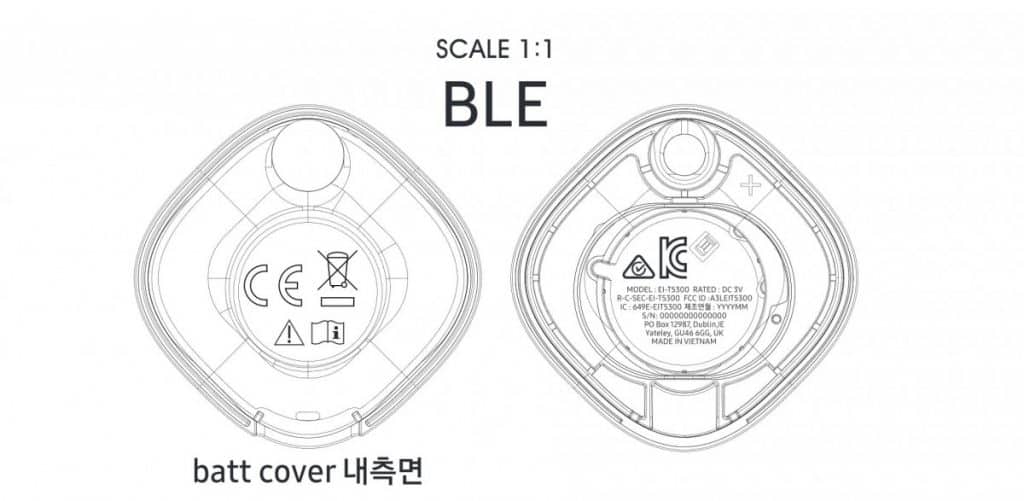 US tech giants Apple was in line to launch its 'AirTags' but it seems like Samsung will jump the stairs and launch its smart object tracker first. The reports floating around suggests that this SmartTag is powered by a single, replaceable 3V CR2032 button cell. It is also very thin in nature. Samsung describes it as "Smart Tag which has a button for find phone and loud." Also, it seems like this device has only been certified as a Bluetooth LE (low energy) device. Thus, it won't be having advanced features like UWB, LTE, and GPS.
Samsung Galaxy SmartTag is expected to work similarly to Tile trackers. Thus, it can be attached to any object to keep track of using an application. These objects can be wallets, keys, remotes, earbuds, etc. To help the users track their objects, the SmartTag will use Samsung's recently-announced SmartThings Find technology. This new technology will send signals to your smartphone with the aid of Bluetooth LE (Low Energy) and ultra-wide bands. These signals will be sent by the object with which the Galaxy Smart Tag is connected.
- Advertisement -
Currently, the South Korean company is running a two-month beta test of SmartThings Find in three countries covering around 6 million people. These three countries are South Korea, the US, and the UK. This Galaxy SmartTag is expected to be launched in January along with the rest of the Galaxy S21 series.
- Advertisement -